These Celebrities Make Themselves Millionaires With Their Surprising Sidelines
Celebrities may already have a lot on their plates, but they can easily squeeze their businesses into their busy schedules. In case you don't know, there are a lot of stars who have side hustles that make them wealthier, bagging in millions of dollars aside from their salaries.
As actors and actresses, you can find some who put in their investment money in production companies. Others go for beauty lines and food and fitness businesses—something that is related to their field of work and everything in between. Although some differ from what they usually do, it can't be denied they are deemed successful. You will even be surprised to know that they are already building an empire.
According to studies, an average millionaire has to have seven streams of income. However, it looks like celebrities only need a big name, the funds, and the right amount of knowledge and luck to do so.
If you want to be inspired and be as affluent as your favorite stars, see this list of famous celebrities who have managed to make themselves millionaires with their side hustles.
Tom Selleck | Agriculture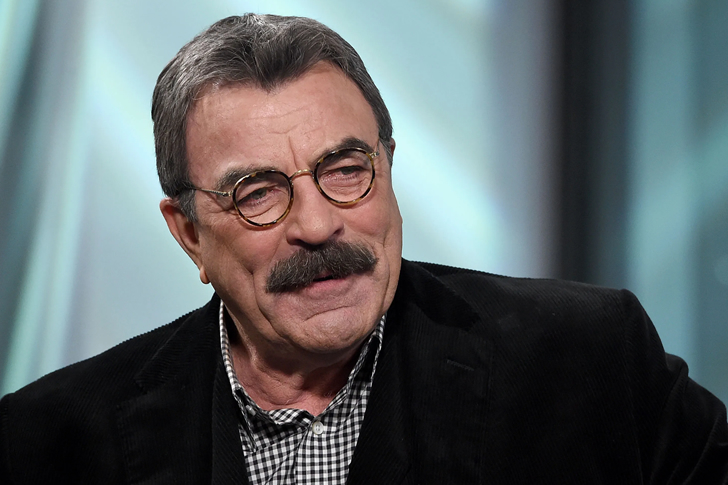 Tom Selleck is an actor known for portraying Thomas Magnum on the hit '80s show Magnum, P.I. Since then, he has gone on to star in other TV shows such as Friends, Blue Bloods, and The Closer. For his work on Magnum, P.I., the actor has received several accolades, such as four People's Choice Awards, a Primetime Emmy Award, and a Golden Globe Award.
Selleck, just like any other big stars, made an amazing investment by purchasing land which he then turned into an avocado farm in California way back in the 1980s. In 2020, People mentioned that the farm caters to 1,500 trees. Selleck also added that he "made the rounds" and the experience of having the farm was a retreat. Avocado trees usually grow in subtropical/tropical conditions, which is why it's best to cultivate them in the state of California.
George Clooney | Alcohol Brand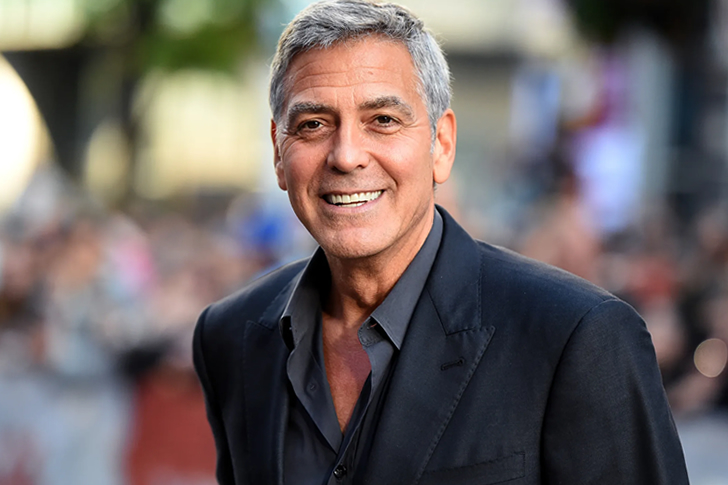 George Clooney, a well-established actor in Hollywood, made waves back in 2013 when he and his friends, Rande Gerber and Mike Meldman, decided to enter the tequila business with their company Casamigos. To their credit, the idea just started from making the perfect tequila for them, which eventually blossomed to the point that they sold the brand for $1 billion. Diageo, a UK company that acquired Casamigos, gave the trio $700 million for the initial payment and another $300 million depending on the performance of the tequila in 10 years.
The success of Casamigos did not only put money into Clooney's bank account, but it also made him the highest-paid actor in 2018 despite not having a movie. Although they already sold the brand they worked hard to build, the actor and philanthropist reiterated that they would still be involved with the company.
Jessica Simpson | Fashion Brand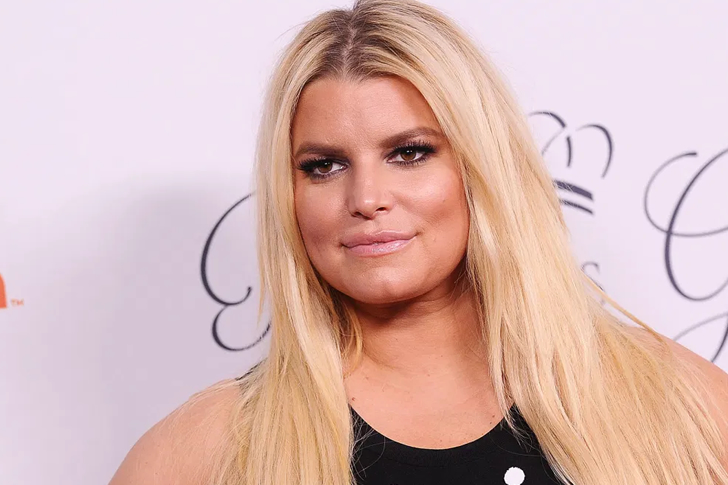 Jessica Simpson has been in the limelight for quite some time now. From being a singer and an actress, she later turned into a businesswoman after launching her clothing line, The Jessica Simpson Collection, in 2005. A clothing line is typical among celebrities' businesses and investments, but hers stood out after a report from Worthly in October 2015 stated that the collection earned a staggering revenue of $1 billion in one year.
This is not Simpson's first brand either. During the peak of her career, she signed a deal with Camuto Group to put up her own company. As of 2016, the line was still thriving with more than 30 varieties of products, from luggage, kid's fashion, jewelry, and of course, swimwear. Dillard's, Nordstrom, and Macy's are some of the retail stores where you can buy the products from the collection.
Tony Bennett | Artist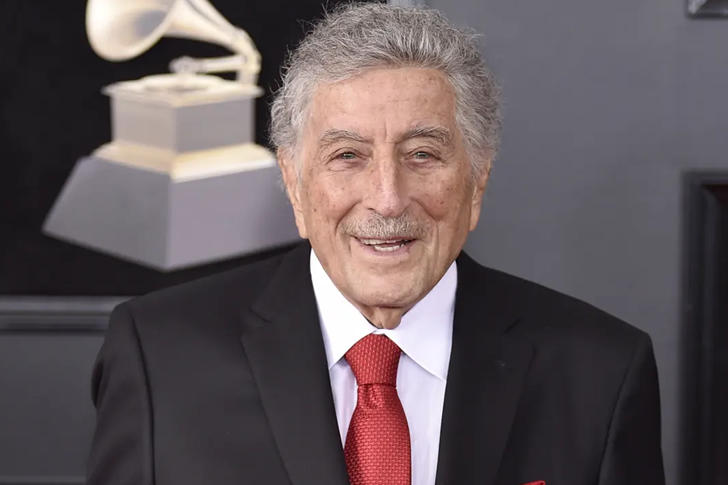 Tony Bennett, a legendary performer, is known for his impeccable voice, but do you know that his hands are not made for holding microphones alone? They are made for stroking paintbrushes, too. Benedetto, his real last name, and the name he has been working under, once worked to paint for the UN, twice – one of the works was later sold to Oprah Winfrey. He mainly used oil and watercolor to paint still-life and landscape artworks.
Bennett's artworks do not come cheap; his masterpieces can cost up to $10,000. Three of his original creations are considered permanent collections of the Smithsonian Institute. In 2019, he painted his friend and former collaborator, Lady Gaga. The painting can be seen hanging in the Art Students League of New York. At 94, he has also won two Emmy Awards and 19 Grammy Awards and written a dozen books, so there's definitely still a lot of gas left in his tank!
Whoopi Goldberg | Clothing Line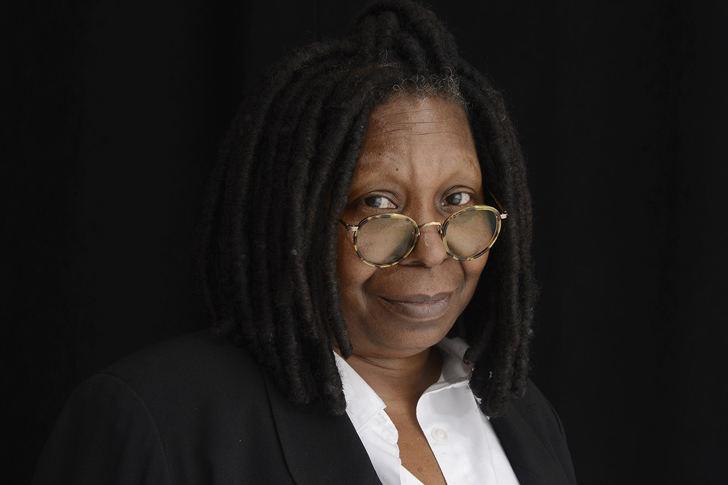 Whoopi Goldberg is a well-known actress and host. She is part of the exclusive group of people who have won an Emmy, Grammy, Oscar, and Tony. Aside from her talk show The View, the award-winning celebrity used her money to establish her clothing line, Dubgee. It consists of 41 different styles and will provide distinctive comfort to whoever wears it. Inclusivity is also part of the brand as the sizing starts at XS up to 3X. She also mentioned in a press release that the collection's inspiration for the designs was Russian propaganda prints.
For this project, Goldberg partnered with Gary Wessner, the founder of Hilldun, a company that offers business loans for entry-level designers. Their line is available online at Amazon and in store at Neiman Marcus and Ashley Steiwart, as well as the subscription based seller, Le Tote. Prices range from $90 to $400.
Oprah | Entertainment Investments
Oprah Winfrey is a household name and a source of inspiration for others. She became widely known during the reign of her daytime show, The Oprah Winfrey Show. Aside from this, she elevated her status in the entertainment industry by starting her own network, OWN, which is home to several critically acclaimed TV shows, including The Rachael Ray Show and Dr. Phil. Although we could barely see her on our TV screens, nowadays, she still has not put herself out of the entertainment industry.
In 2018, she joined Reese Witherspoon and Storm Reid in a fantasy and adventure film, A Wrinkle in Time, where she played Mrs. Which. Winfrey is indeed a force of nature. While O, The Oprah Magazine, may have stopped production of print issues last December 2020, but her net worth still managed to grow to $3 billion, nearly a half a billion dollars more than last year. Her credit score must be perfect!
Dolly Parton | Theme Park Industry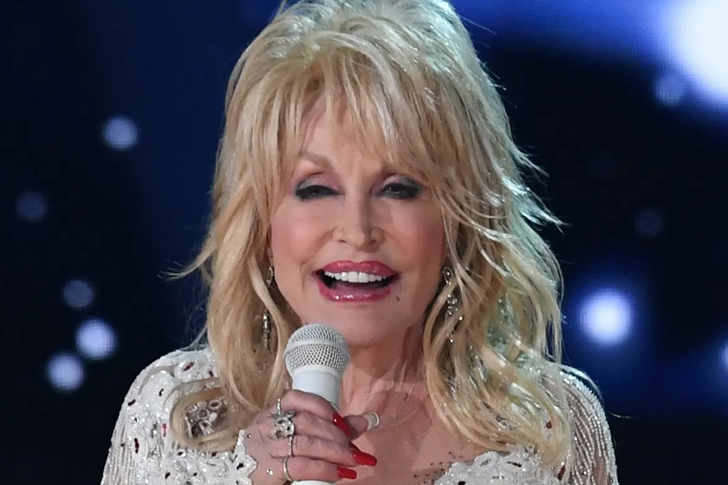 Dolly Parton has met so much success as a country music legend, a songwriter, a philanthropist, and many more. She is a world-class entertainer to the highest degree. In 1986, Parton proved that she did not just want to entertain her fans with her music, she also wanted them to be in a fun-filled adventure by entering one of her widely known ventures, her amusement park Dollywood. Together with Herschend Family Entertainment, they collaborated to build a 150-acre land into a world-renowned theme park in Pigeon Forge, Tennessee.
The park gained impressive feedback from visitors because of its heartwarming staff, amazing rides, live performances, and restaurants. On TripAdvisor, Dollywood got an average of 4.5 stars with over 17,400 reviews. According PigeionForge.com, Dollywood, caters to 2.5 million visitors, every year. For sure, this contributed to Dolly's $600 million fortune as per Celebrity Net Worth.
Kylie Jenner | Beauty Line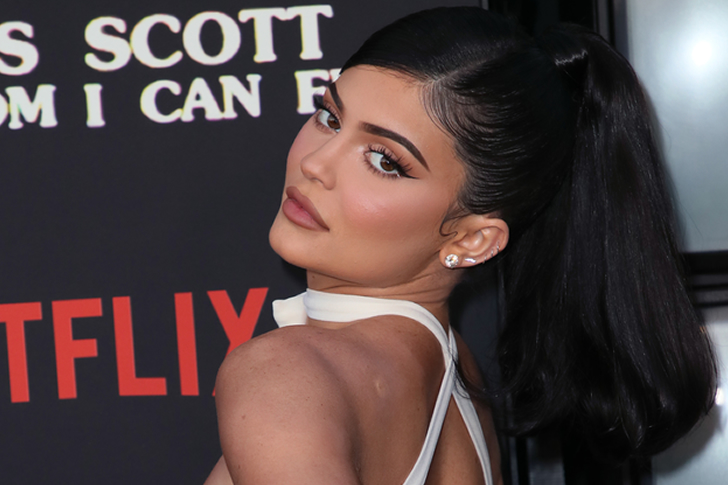 Kylie Jenner axed the infamous label 'youngest Kardashian-Jenner sister' and turned it into 'the richest member' of the family. After starring in the well-known TV reality show Keeping Up With the Kardashians, Jenner used her earnings to start her own cosmetic line 2015. After spending one and a half years in the market, Kylie Cosmetics earned a whopping $420 million in sales. In 2019, Jenner earned her billionaire status at the age of 21, which also earned her the credit of being the youngest person to ever earn it.
In November 2019, the influencer lost her title as the major shareholder after she reportedly sold 51% stakes of her cosmetic line for $600 million to luxury brand Coty. Still, with her remaining 49% ownership and 218 million followers on Instagram, this billionaire will stay as the brand's creative lead for marketing and product development.
Robert De Niro | Hospitality Industry
Robert De Niro might be known as an actor for his Oscar-winning roles, but he is a businessman, too. The Little Fockers' star co-owns the Japanese-Peruvian restaurant, Nobu, which was built in 1994. Along with his business partners, Nobuyuki "Nobu" Matsuhisa and Meir Teper, they own eight world-class hotels and 39 restaurants in five continents.
In 1990, even before meeting Nobuyuki, De Niro already made investments in the hospitality industry when he co-owned a restaurant in New York, Tribeca Grill. When the two finally met, they came up with a decision to put their now known restaurant right after he introduced the food to Teper. The first Nobu branch was erected in New York and " just grew and grew," De Niro added in an interview with CNNMoney in 2018. From restaurants, they decided to enter hotel business as well. De Niro stated that they are hoping to cross the $1 billion mark in revenue in five years.
Ashton Kutcher | Technology Investor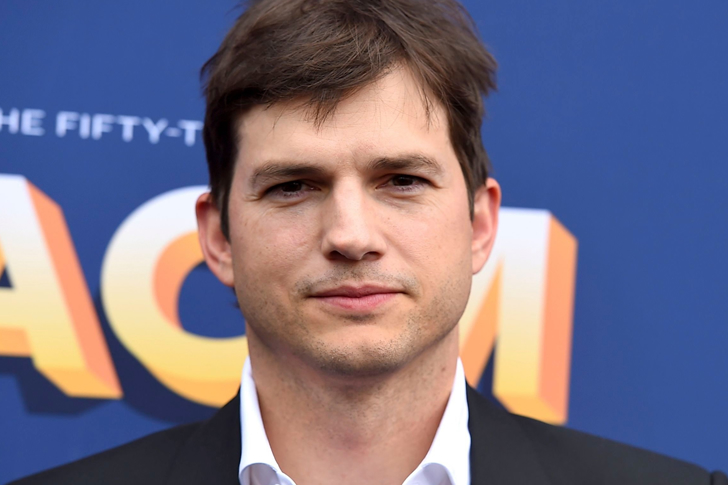 Ashton Kutcher is a distinguished actor in Hollywood and husband to a well-established actress, Mila Kunis. However, his physique and acting skills are not just his biggest assets, his investments in tech have contributed to his success too. As one of the co-founder of A-Grade Investments, Airbnb and Uber are just some of the notable ventures Kutcher has made.
However, his success in his portfolio did not come easy. He mentioned in an interview with GQ that he faced Goliath in the beginning of his journey as a venture capitalist and was told that he was not playing fair. In the end, there is always a David who would conquer the giant. In 2016, Forbes mentioned Kutcher and Guy Oseary, his business partner, managed to transform $30 million investment deals into a massive $250 million. His wife and kids must be so proud of him.
Jessica Alba | Eco-Friendly Company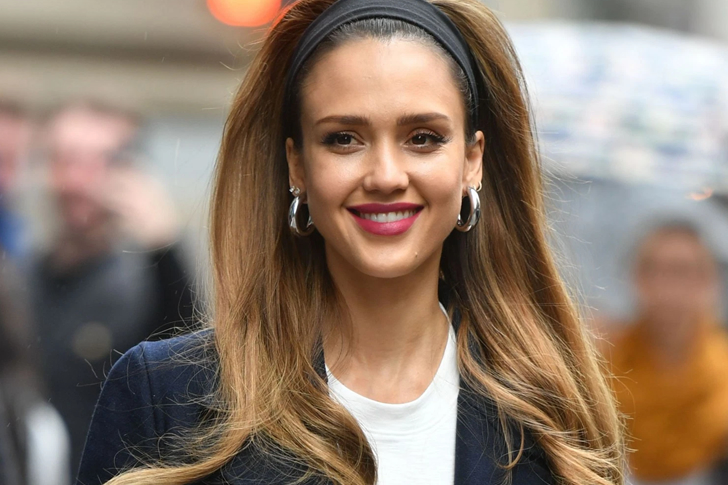 Jessica Alba once had a problem finding products that are child friendly. Just like any other mom, she wants the best for her children. To calm the worries of other parents like her, she launched The Honest Company in 2012, which sells environmentally friendly products for babies. Building the company was not easy for Alba and required an admirable degree of perseverance. She dealt with rejections from possible investors at first, but she didn't stop there. She eventually won over her husband's friend, Brian Lee, and his wife, then formed a real-life Fantastic 4 with the inclusion of Sean Kane, Lee's friend, as the president and co-founder.
With just 17 products such as wipes and diapers, the company reached $10 million in sales. The company has only continued to thrive since then. In December 2015, Vanity Fair disclosed that The Honest Company ran north of $150 million in sales, while the market value of the business peaked at $1.7 billion in the summer of the same year.
Nicole Richie | Clothing Line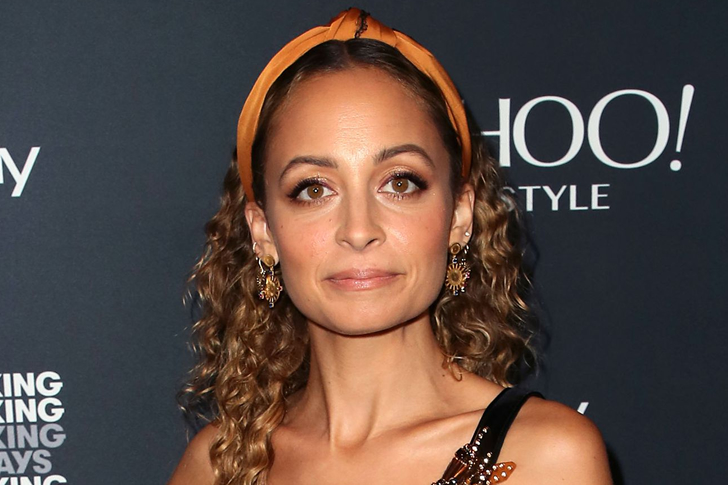 Nicole Richie made a name for herself when she was booked alongside former BFF Paris Hilton in the reality TV show The Simple Life, which aired from 2003-2007. On the show, the two friends were forced to give up their credit cards and glamorous lifestyles in exchange for a life of hard labor. A year after the series ended, she decided to build a jewelry line which she named House of Harlow 1960. Madonna and Ashley Simpson were among her famous clients. In the following year, she added clothing to her brand.
In 2010, she released Winter Kate: Fall Collection. The line featured 37 pieces and was available to buy in Neiman Marcus, Nordstrom, Ron Herman, and other leading department stores in the U.S. Richie started dating Good Charlotte guitarist Joel Madden in 2006. The two tied the knot in December 2010 and are still enjoying their life together with their two adorable children, Harlow, 13, and Sparrow James, 11.
Maria Sharapova | Food Business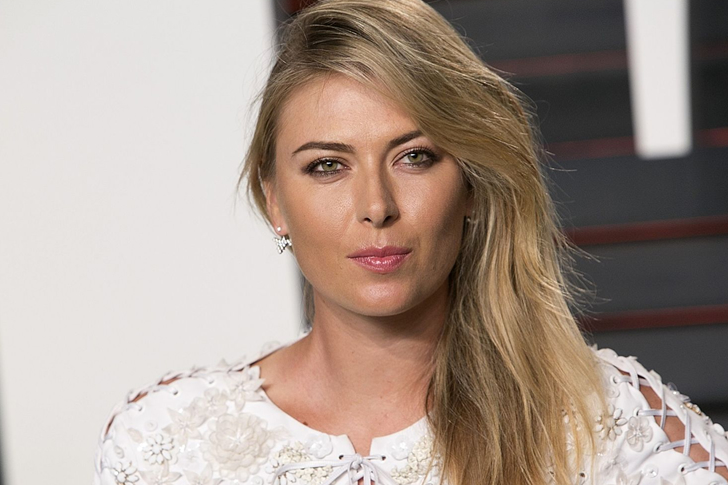 Maria Sharapova is spicy in court, but do you know that this tennis legend has a sweet tooth? When she decided to go on a hiatus from the sport, she managed to start her own candy company, Sugarpova. Her investments in the food business reportedly cost her $500,000 in 2012 and produced colorful gummies. According to her agent at IMG Tennis, Max Eisenbud, 250,000 bags of gummies were first shipped in the U.S. in the month of August in the same year.
Later that same month, she released the candies in Melbourne to grace the Australian Open. As it was also marketed in China, Japan, Russia, the U.K., India, and Canada, Eisenbud added that he forecasted the sweets to sell 1 million bags during its first year of availability. Since then, Sugarpova has branched out and started making Sharapova's favorite chocolate products as well. By 2018, Forbes reported that the company anticipated a revenue of $20 million.
Tyra Banks | Beauty Line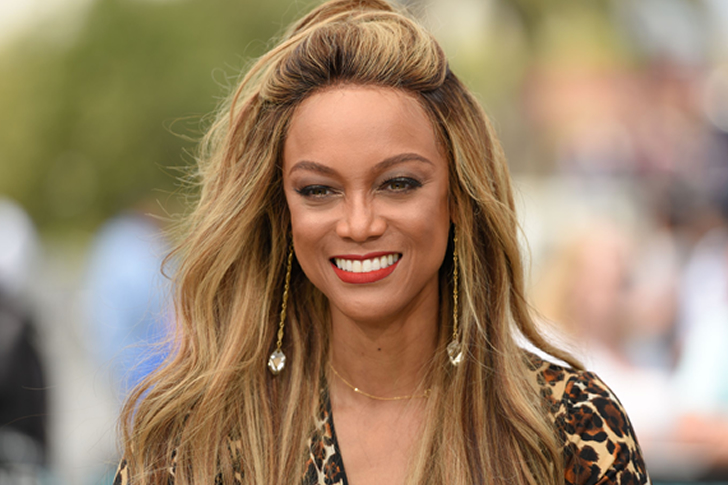 When you hear of Tyra Banks, you think of a supermodel, a successful businesswoman, an incredible host, and last but not the least, smize. In 2003, she built Bankable Production, which created the massively successful America's Next Top Model. The show lasted for 22 seasons and generated numerous versions around the world. In 2014, she launched Tyra Beauty with HSN. It featured various products, from sticks of highlights and contours, eyeliner, mascara, and of course, lipsticks.
Although these make-up products have since been discontinued, Banks didn't stop her journey as a businesswoman. In fact, she enrolled in a two-week owner/president/management program at Harvard Business School. Did you know that a sci-fi novel she wrote for five years became a bestseller? Yes, she did that with Modelland! With her beautiful son York and a $110 million net worth, she has everything she could ever want or need in life, but she still has plenty of gas left in the tank.
Brad Pitt | Alcohol Industry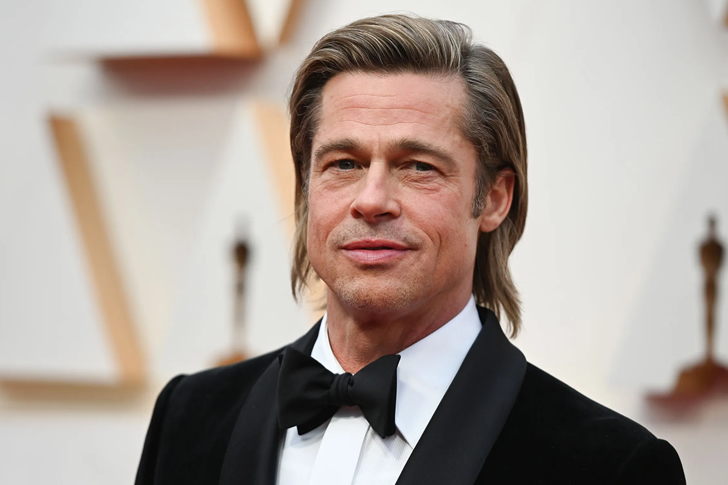 Brad Pitt is considered as one of the most prominent actors in Hollywood, earning millions of dollars with just acting alone. However, his investments with his former wife Angelina Jolie has been putting money in his bank accounts, too. They initially launched Miraval Wines in 2013. Since then, their line blossomed. They even released a second rosé, Studio by Miraval, which is inspired by their estate in France, Chateau Miraval. Back in August 2020, Pitt announced that he would be releasing his new champagne called Fleur du Miraval.
In 2017, the two also proved their devotion toward their Miraval brand when they invested in olive oil. Indeed, learn to separate your personal life to your professional life. Brangelina might not be a thing anymore, but their business venture is stronger than ever. It would also make a good inheritance for their six children.
Sofia Vergara | Talent Agency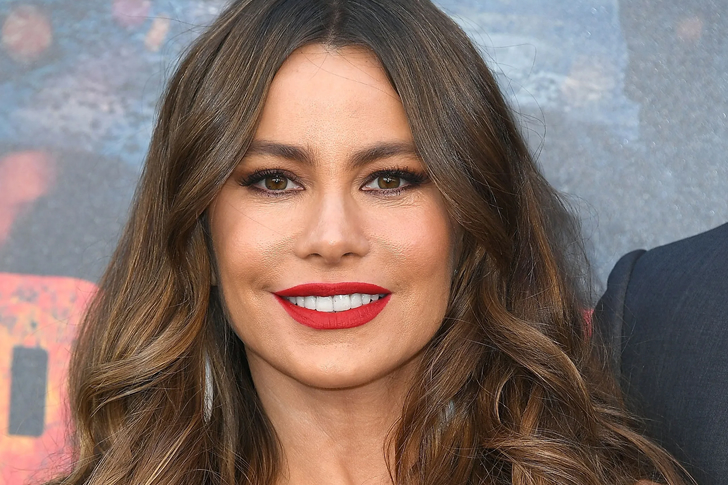 Sofia Vergara has a perfect plan to stay rich. You might remember her from the hit TV-series Modern Family and as a judge on America's Got Talent. However, back in 1994, the Colombian actress paired with Luis Balaguer, a financial powerhouse, together they founded LatinWe Latin World Entertainment Holdings Inc., a talent management agency for Hollywood producers who are searching for Latino artists while giving advice on how to reach Hispanic talents. The actress' business partner did not want to disclose their revenues in 2011, but Forbes estimated it at $27 million.
On LinkedIn, the 27-year-old agency is said to still be operating. Other investments she has include Sofia by Sofia Vergara, a brand of jeans, and fragrance and jewelry lines for ladies that are available to purchase through e-commerce sites like Amazon. In 2020, she topped the list of highest-paid actresses by Forbes and it looks like she is not going anywhere anytime soon.
Dr. Dre | Electronic Business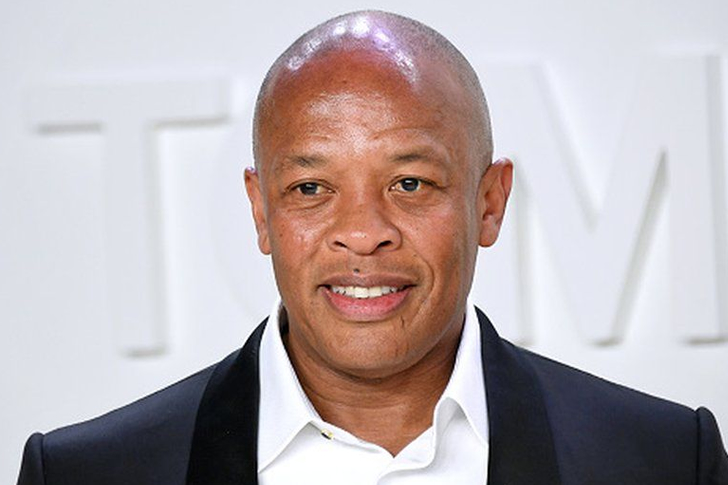 Everyone knows Dr. Dre as a chart-topping rapper and the one responsible for Eminem's discovery. Yup, that's him! Andre Romelle Young was born on February 28, 1965 in the city of Compton in California. Before he became a rapper, Dre's career started as a DJ. His career in music was his main bread and butter before he launched Beats by Dr. Dre headphones in 2008.
He got the idea to build this brand when the rapper got upset with Apple's earbuds. In 2011, Taiwanese smartphone brand HTC purchased 50% of the shares from Dr. Dre for $310 million, making him the richest hip-hop artist that time, overtaking Jay-Z and Sean Combs. Three years later, Apple bought the brand for a record-breaking deal of $3.2 billion, which is considered the most valuable and most profitable deal among celebrities' businesses and investments in history.
Jennifer Aniston | Self-care Line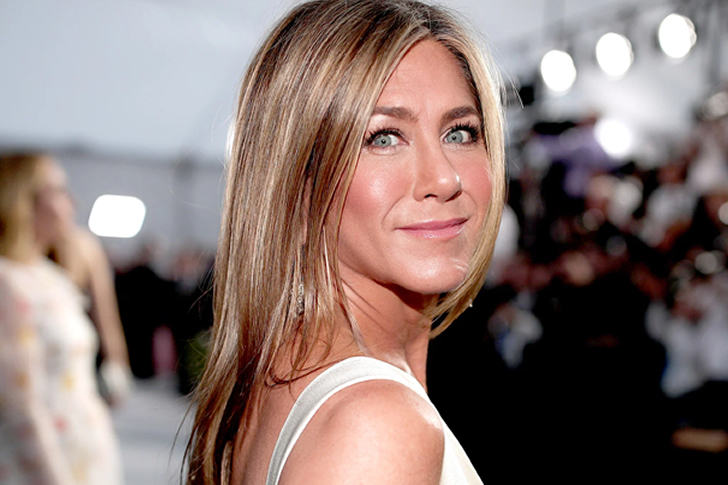 Jennifer Aniston's career in show business started when she moved back to New York, where she spent most of her childhood years. She became a household name when she was cast as Rachel Green in the iconic sitcom Friends, which lasted for 10 seasons. The show skyrocketed Aniston's career, leading to more deals, contracts, and movie gigs, making her one of the richest female entertainers today.
Although she earned most of her $300 million fortune with her acting job, she also tried her luck as a businesswoman when she co-owned the hair-care brand, Living Proof. The products were marketed in more than 30 countries and branched out to skincare as well. After roughly four years, Aniston left the company by selling her stakes to Unilever. Her earnings with this venture remain unknown, but it must have been a profitable investment.
Victoria Beckham | Clothing Line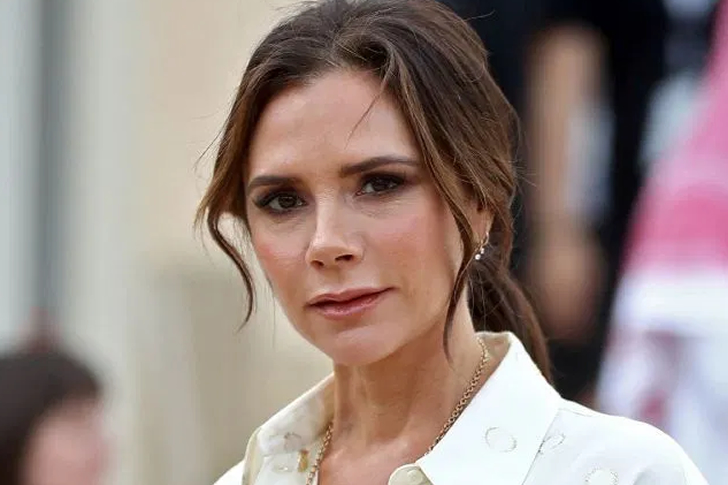 Victoria Beckham rose to fame when she became one of the five members of Spice Girls. Apart from being a singer, she is a mother of four, wife to former soccer player David Beckham, and a businesswoman with her own eponymous fashion brand. She launched her brand way back in 2008. With its minimalist, chic silhouettes and some of her dresses being worn by famous women such as Beyonce and Gwyneth Paltrow, the brand produced an estimated $45 million in revenue.
In 2014, she won Brand of the Year at the British Fashion Awards, solidifying her place in the fashion industry. Several years after, she closed a $40 million investment deal to Neo Private Investments, a private firm in London. According to Wealthy Gorilla, Beckham's net worth is at $450 million, so she must be doing quite well for herself.
Leonardo DiCaprio | Technology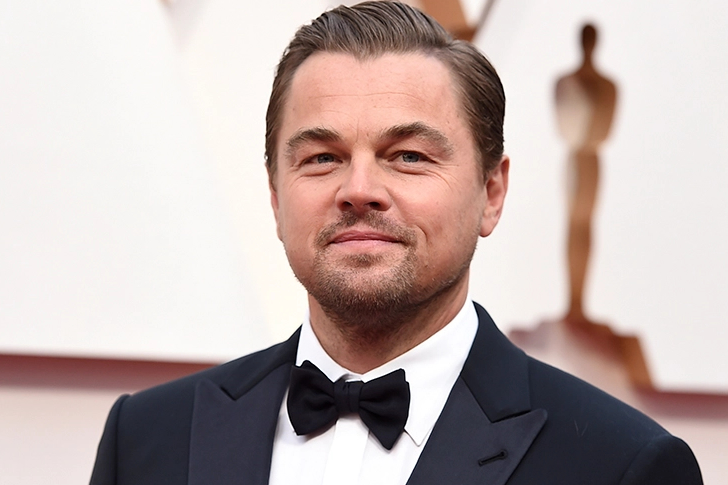 Leonardo DiCaprio may have just won another accolade under his sleeves, but right now it's in the business category. In 2011, DiCaprio joined other celebrities who invested in the social media platform Mobli. Other well-known users were Paris Hilton and David Arguette. He did not stop splurging his hard-earned investment money there. Several years later, he took part in a $100 million deal with Diamond Foundry, a company based in San Francisco that produces manmade diamonds.
In 2018, he became a board member of Kingo, an off-grid solar company located in Guatemala. This company sought to help 1.2 billion people around the globe transfer to a clean and sustainable form of energy. DiCaprio has been vocal about his fight against climate change. In his Oscars speech, he encouraged the viewers that "climate change is real" and people should stop "procrastinating."
Beyonce | Clothing Line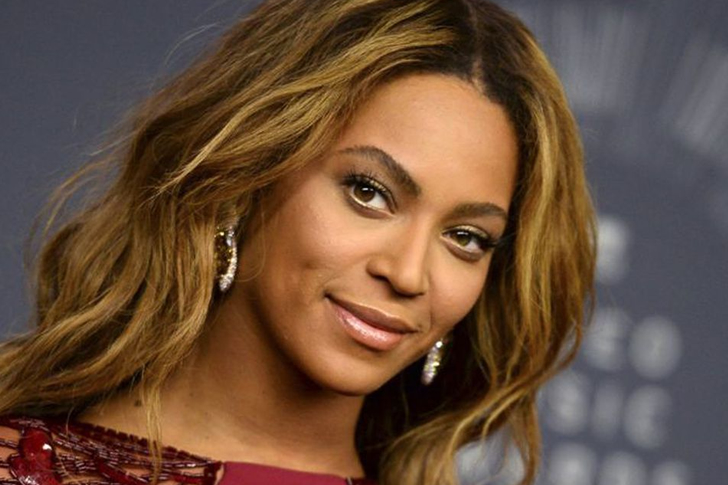 In 2016, Beyonce Knowles founded Ivy Park, a line of athlete wear under her own management company Parkwood Entertainment. The brand's name is inspired by her daughter Blue Ivy Carter. She officially started the line by covering her apparels for the May issue in Elle. Beyonce's goal is to "push the boundaries of athletic wear and to support and inspire women who understand that beauty is more than physical appearance". She made a promotional video describing her workout routine.
In February 2021, Adidas and Ivy Park announced their collaboration collection, Icy Park. It was meant to be cozy and incorporated faux shearling and terry materials which would go well with winter. It made headlines due to how creative its packaging was. Shoes were sent out in frozen chests to different celebrities and influencers. Ivy Park is just one of the Single Ladies singer's investments that have taken off.
Selena Gomez | Cosmetic Line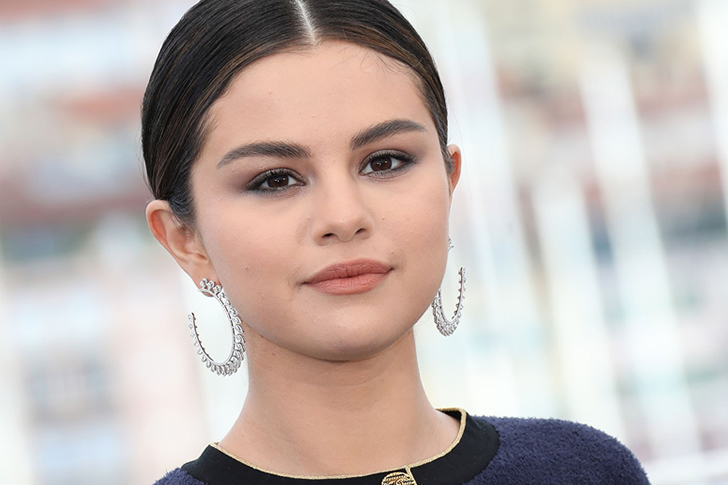 Former Disney star and singer Selena Gomez has always embraced inner beauty and self-expression. Aside from her booming acting career, she has also released multiple studio albums that have topped the charts. Recently, she started a new business venture, this time in the form of a beauty brand. Rare Beauty is a cosmetics line managed and founded by Gomez. The name is a callback to her recent album Rare, which detailed her experiences with heartache, trauma, and relationships over the past few years.
The line had a few delays but was ultimately launched on Sephora and rarebeauty.com last September. The line ranges from base products like foundation and concealer to color cosmetics such as blush and lipstick. To her credit, Gomez has always been fond of charities ever since she started her career and plans to raise a whopping $100 million to invest in her own charity, Rare Impact Fund. Her foundation helps with people's access to mental health services.
Angelina Jolie | Winery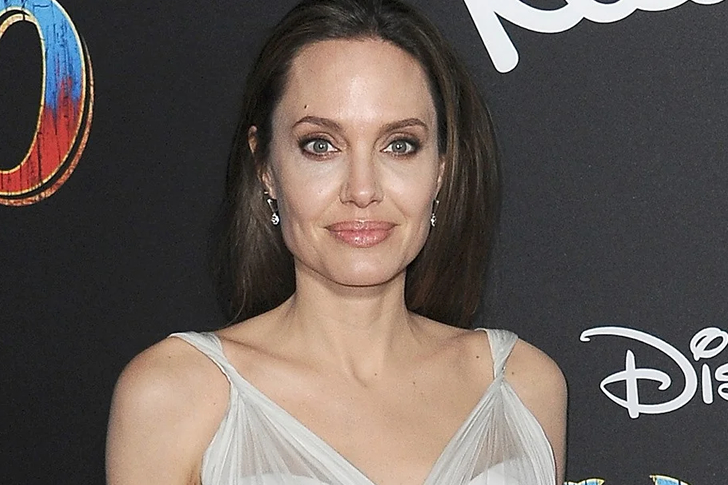 After her separation from Brad Pitt, the former power couple are continuing their wine business partnership together. They produce renowned rosé wine made at their French vineyard, Chateau Miraval. They announced back in 2019 that they were launching a new brand of rosé wine in partnership with the famous winemaking Perrin Family. They have six variations of rosé wine for sale, with the latest addition called Muse De Miraval.
Muse De Miraval made headlines for being the most expensive rose wine ever sold at an auction. Jolie and Pitt are heavily involved in the winemaking process despite their busy schedules. In fact, Bloomberg reports that they were present in the wine blending and helped design the wine bottle. It just goes to show that successful business owners such as Jolie and Pitt deserve credit for their commitment to producing quality wines.
Natalie Portman | Production Company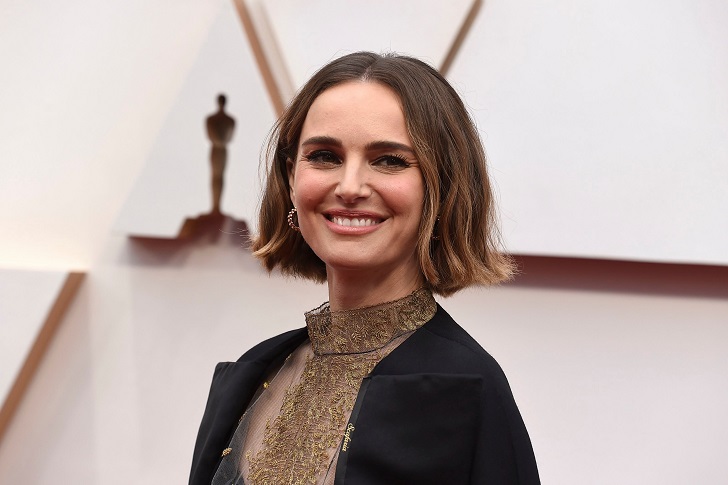 Natalie Portman launched her own production company, Handsomecharlie films, back in 2007 in favor of her late dog. Under the company, she mostly manages and stars as a lead actress in films. She at least gets credit as the producer, if ever she doesn't star in the movies. Handsomecharlie has produced about five films in total: Eve (2008), The Other Woman (2009), No Strings Attached (2011), Jane Got a Gun (2015), and their last released film, Pride and Prejudice and Zombies (2016).
The company had become quite successful as they produced films side-by-side. Their highest-grossing movie was No Strings Attached, wherein Natalie also starred alongside Ashton Kutcher. The film then went on to garner over $149.2 million over a budget of only $25 million— a feat certainly not easy to accomplish!  It definitely wasn't easy for the actress, with all the issues and discouragements around her, but Natalie just kept on pushing.
Sean Combs | Entrepreneur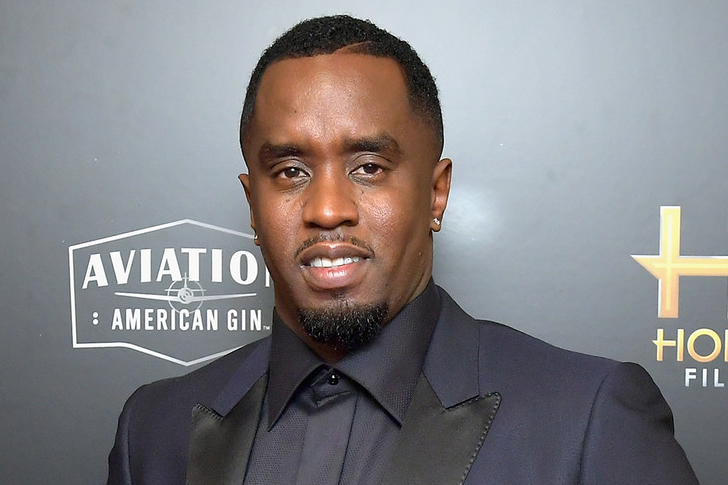 Sean Combs is a great businessman who has rebranded himself throughout his time in the industry, making his ventures much more successful each time. Combs has moved past the realms of hip-hop and has pledged to become a full-time entrepreneur. He has a lot of notable brands under his name, and according to Celebrity Net Worth, his value has now reached a whopping $885 million as of writing.
As the chairman and CEO of Combs Enterprises, he makes investments and evaluates brands, including areas in beverage, entertainment, media fashion, marketing, and many more. The actor managed to have a very diverse portfolio that many people are dying to know the secret of how he attained such a massiveness while working as a famed celebrity across the entire globe. Using his skills from the entertainment industry, Combs managed to incorporate them into building media brands and made partnerships with television companies like MTV and HBO. From there, Combs finally launched his own music television network called REVOLT, which happened in association with Comcast.
Gwen Stefani | Clothing Line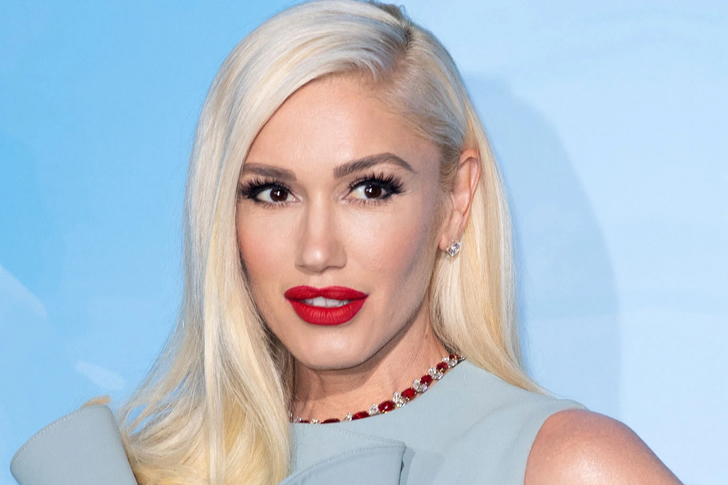 In the early 2000s, the "Hollaback Girl" Gwen Stefani has made waves internationally with her music, but many people don't know that she also made investments in the fashion industry. She has always had a love for fashion ever since her mother taught her to sew at just an early age. Her clothing line is called L. A. M. B, an acronym for Love Angel Music Baby, which is also the title of her solo debut album.
The line was highly successful and profited Stefani approximately $90 million per year. She has made countless renditions of her line including, a Japanese-styled Harajuku Lovers, since the pop singer has always been inspired by Japanese culture and fashion. Over time, she extended her brand, which now caters to animals through products such as hats, leashes, sweaters, and bowties. In the fall of last 2020, she added a Harajuku Lovers perfume collection and high-end children's apparel called Chasing Fireflies.
Sandra Bullock | Production Company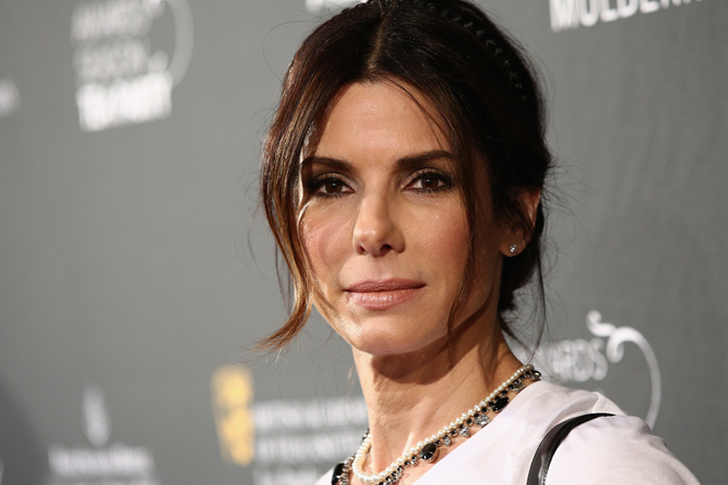 Sandra Bullock is known to be the head of Fortis Films in Austin, Texas, and is part of the Film & Video Industry.  Bullock named the production company Fortis Films, which means strength in Greek. She is someone who wants creative control to do whatever she wants. With that, the actress thinks it's better if she has a say in the movies she stars in, so building her own company felt like the right decision. Considering how much wealth she has amassed throughout her career, there's no doubt that Bullock didn't have to apply for any type of loan just to start her production company.
Now with several films under the company's belt, which are mostly carried by Sandra Bullock herself—including Practical Magic, Gun Shy, and the popular spy-pageant film called Miss Congeniality— has made the company into its own brand. It mostly features rom-coms but also has a handful of other genres. If you're wondering where the German star got the idea for Fortis, Bullock actually got inspired by her fellow peers like Drew Barrymore, Jodie Foster, and Meg Ryan, who also had their own company.
Clint Eastwood | Production Company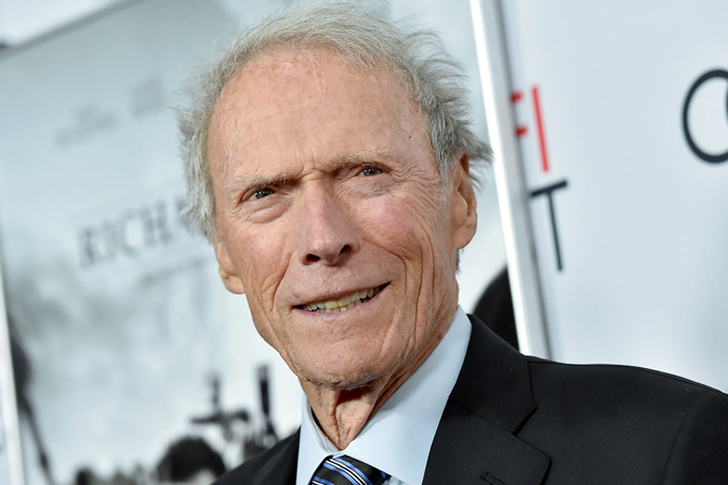 American film director and actor Clint Eastwood is given credit for being the founder of the production company Malpaso Productions way back in 1967. He derived the name from Malpaso Creek, located in California, which comes from the Spanish word meaning "bad step" or "misstep."
When he first took on his role as the Man with No Name in A Fistful of Dollars (1964), Eastwood's agent told him that it would be a bad step, yet the Dollars trilogy grew to be more successful than intended. After filming Where Eagles Dare (1968), the actor wanted more freedom and creative control for his movies. He found it quite wasteful to spend money on big productions with films like this one, which ultimately made him decide to make his own production company. Eastwood is definitely attached to the enterprise since he was responsible for producing, directing, and even starring in more than 40 films under the company.
Serena Williams | Investment Company and Clothing Line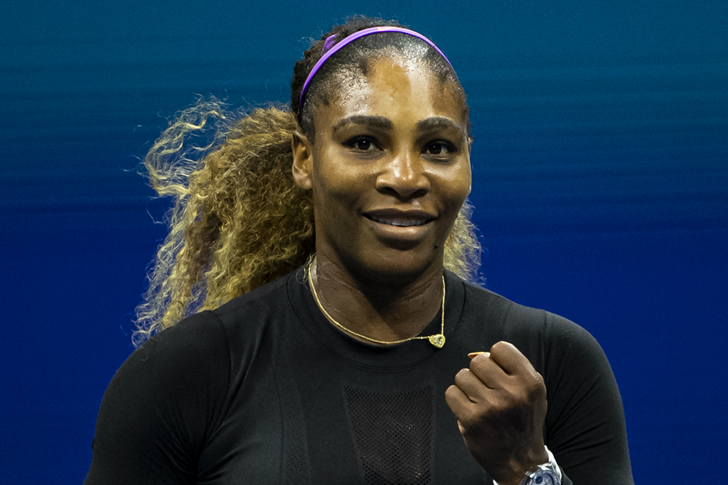 The 39-Grand Slam Titleholder Serena Williams has openly ventured along the other sides of the business industry. Other than being a world-renowned athlete, Serena launched her own Serena Ventures in 2014 and made investments in businesses that serve empowerment, creativity, and opportunity.
Serena made this possible by joining a Silicon Valley boardroom that focuses on innovation. Aside from that, she has also opened her own fashion line, S by Serena that aims for people to #BeSeenBeHeard. The S also stands for the people who are smart, sophisticated, sexy, strong and, stylish. Another thing that shows Serena's impeccable taste in fashion is her endorsements with big fashion brands, including Puma and Nike. Serena was also announced back on July 21, 2020, as an investor in a nearly-all female investors' group for a new team in the National Women's Soccer League.
Mary-Kate And Ashley Olsen | Clothing Line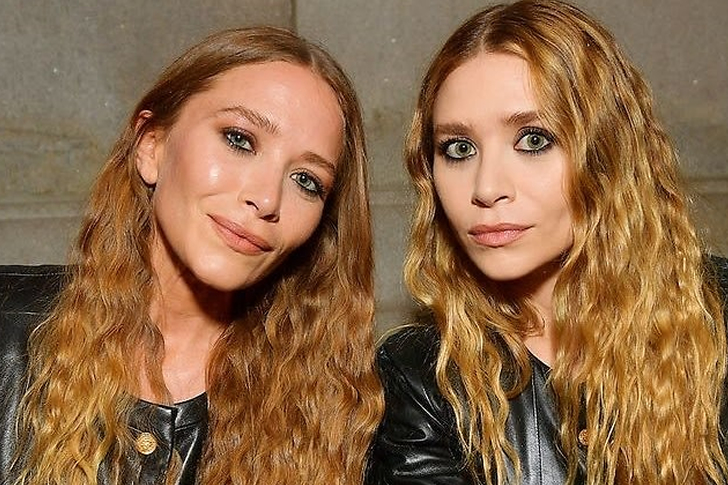 Starting off as child stars in the entertainment industry, both Mary-Kate and Ashley Olsen continued their acting career until they reached adulthood. The twins were seen everywhere throughout the '90s and 2000s. However, it isn't a secret that the twins have disappeared from the media landscape. They preferred to keep their lives private to the point that they don't even have their own social media accounts.
When they decided to "hang up their hats," they then ventured into the world of fashion designing. The twins founded the fashion label The Row, a widely-known brand for their comfortable design that caters to certain types of people. It is not that huge of a company, but a lot of people love it. It is reported that the label generates a total of $100 to $200 million in annual revenue, giving the twins more investment money in expanding their clothing line. Over 200 stores have also been established in 80 different countries, and the inventory at retailers has risen at 9 percent per year.
Jeremy Renner | House Flipping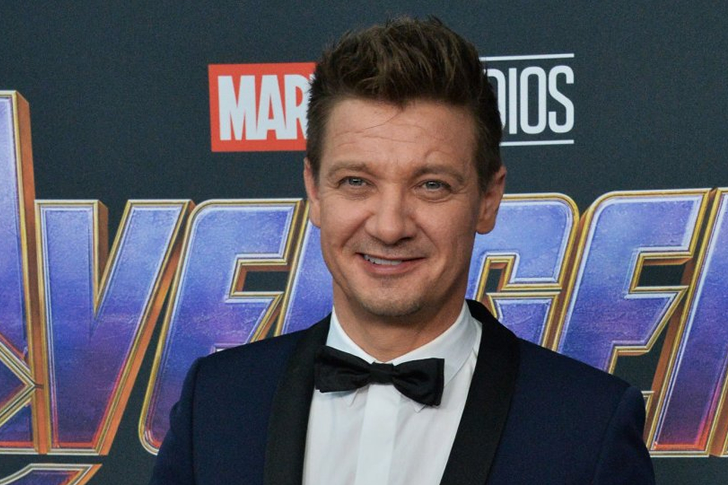 Jeremy Renner is widely-known and loved for his credit role as Hawkeye in the famous MCU film series. He might be very successful in the roles that he has taken as an actor, but he is also very successful with his sideline—house flipping. Together with his actor partner Kristoffer Winters, Jeremy buys properties and rebuilds them into a much nicer property, which they would sell at a much higher price.
Jeremy said that he focuses more on the exterior design of the houses, and Winters is responsible for the interior designs. This made him very well-known as a property investor. He even said that they are currently working on a property in Hollywood that is nearly 6,000 square-foot. This was a secret passion that he took advantage of to be successful in real estate. In an interview, Jeremy admitted that he makes more money with this found passion than his acting career itself.
Reese Witherspoon | Production Company And Clothing Line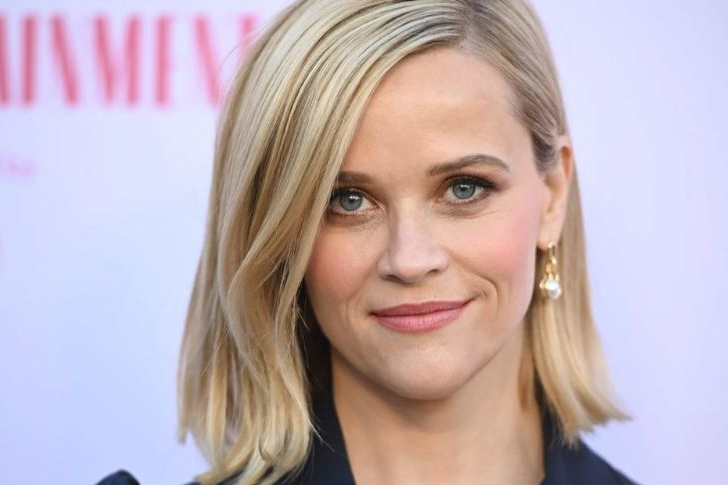 Becoming a successful actress at the age of 14 had been a great turning point in Reese Witherspoon's life. Her dream of taking up a degree in a medicine-related field in college changed when she won the Best Actress Award in the 1996 International Film Festival Award for her movie Freeway. Due to the wealth she has acquired in her chosen career path, she decided to invest in various business ventures, which is when she started her own film production company, Little Miss Type A.
The company produced movies for Witherspoon and garnered $141.8 million in profit. Her second business venture, Draper James, a clothing line named after Witherspoon's grandparents. It was established to emphasize a more personal style and the southern culture. The products range from clothes and accessories to home decors that bring out the spirit of the South. Although her clothing line faced lawsuits in the past, Witherspoon is still determined to make it work and continues to bring up the Draper James' brand.
Chris Brown | Entrepreneur And Clothing Line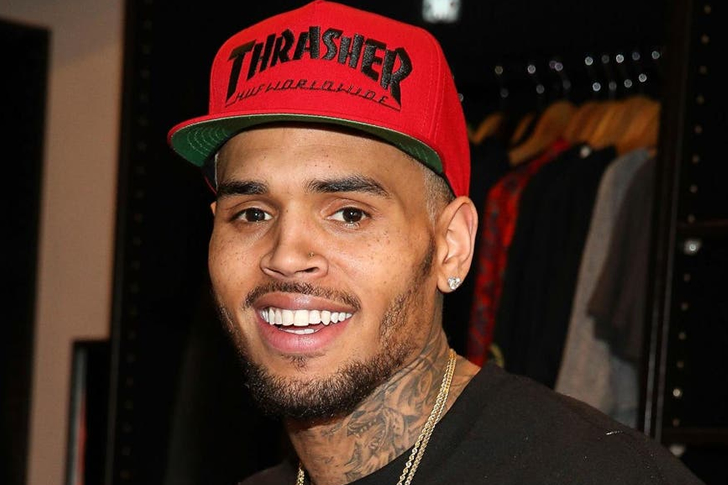 Chris Brown isn't only known for his amazing dance moves, smooth voice, and his boy-next-door charm, but he has also ventured in the acting industry, getting supporting role credit after role credit throughout the years. He is also the recipient of 14 BET awards, five Billboard Music Awards, and three MTV Awards. Chris's album sold millions of copies despite his tainted image in the public's eyes.
As he continued to pave his own career, he decided to venture out into the world of business. Chris stated that he is the owner of 14 Burger King restaurants around the world. It may not be much of a deal but owning a franchise of the famous  fast food chain requires the franchisee to have a $1.5-million net worth and a liquid asset of $500,000. Aside from that, Chris Brown also launched his own clothing brand, Black Pyramid, when he joined the founders of Pink + Dolphin. Their slogan officially was released as "Legend At Our Craft." In an interview, Chris revealed that the idea behind the name of Black Pyramid was the eagerness of his to "display the mystery behind fashion."
Bethenny Frankel | Philanthropy And Entrepreneurship
American author and reality TV personality Bethenny Frankel became famous for her starring credit role in eight seasons of The Real Housewives of New York City. It garnered her different projects that required her spinoffs that even involved her marriage life. Since then, Bethenny expanded her reach to establish her own lifestyle brand—the SkinnyGirl. The brand's main purpose is to serve people with ways to be skinny without going  through a complicated diet plan.
The company released a series of books and even pastries that only contain low calories. They even released a Skinnygirl Jeanswear collection that aimed to empower women. Aside from that, Bethany also founded her own disaster relief organization named BStrong, where they raise money for donations and supplies during calamities. BStrong has traveled throughout Houston to help those who were hit by Hurricane Harvey and in Mexico to aid those affected by the Puebla earthquake.
Mark & Donnie Wahlberg | Entrepreneurship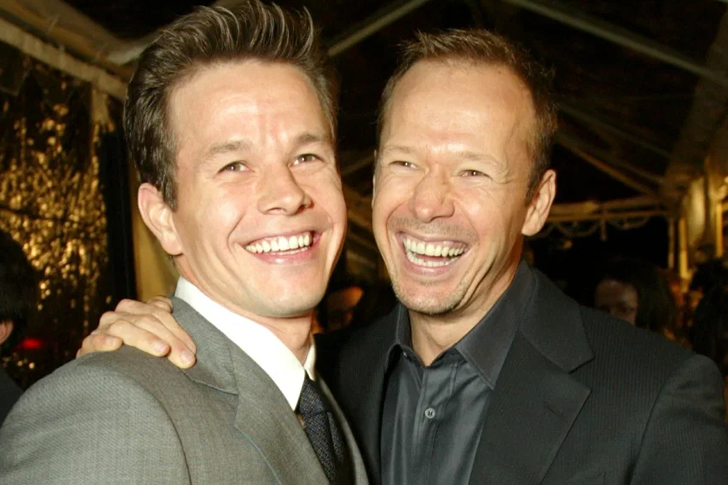 Mark and Donnie Wahlberg started their career by joining New Kids on the Block, a successful boy band back in the days. They were two of the original members, but Mark decided to leave the band. They managed to produce high-selling albums with their music throughout the years. Years later, the brothers ventured into the world of the film industry, where both were also highly successful. Mark had lots of famous credit roles in movies, like his role in Transformers: Last Knight and Transformers: Age of Extinction. Donnie, on the other hand, also landed roles in famous films, like the Saw series.
Aside from their hard-earned career, the siblings co-owned their brother's, Peter Wahlberg, burger restaurant named Wahlburgers. Together, Peter, Mark, and Donnie worked together to get their business running. Currently, it is found in 49 different locations all over the United States, with two branches in Canada and one in Germany. As a campaign for their business, they produced several episodes for Wahlburgers that were co-directed by Mark.
Madonna | Children's Book Author / Clothing Line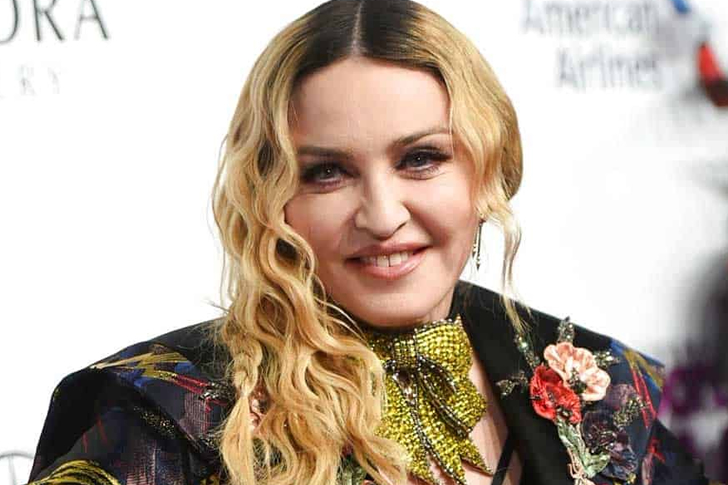 Her last tour reportedly helped her earn a whopping $1 billion. Whenever she's not on stage, Madonna can be seen working with her daughter on the Material Girl clothing line, which was launched back in 2010, is sold exclusively at Macy's, and has seen a list of notable faces in front of the brand, including her own daughter Lourdes and rocker Ozzy Osborne's daughter Kelly. While the line has not disclosed its earnings, one report claims it made $10 million in 2012.
Interestingly, did you know that Madonna has also made investments in starting a collection of children's books? For real. It may not look like her cup of tea, but the pop star's books are not something you see every day. The stories, which are about Jewish mysticism, teach practical and profound values that are age-appropriate for children of all ages. For adults, they're thought-provoking types of books, too.
Bono | Investment Company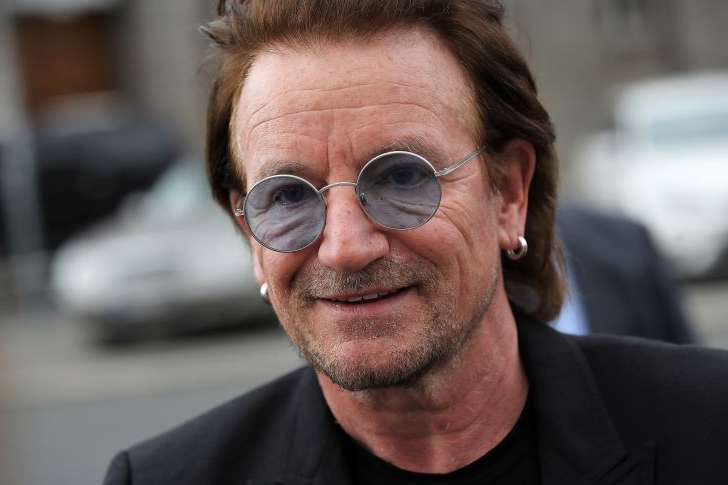 U2 is one of those bands that has been around for what it seems like forever but still relevant and recognized by the younger generation these days. That in itself is a remarkable feat and is more than enough to make Bono him all the money in the world. But no, the lead singer has other plans than rocking out.
He's written a ton of hit songs during his successful singing career but the U2 frontman is also making millions from his various investments, one of which is Elevation Partners that he co-founded in 2004. The rocker's biggest win at the company, where he serves as managing director, was buying a 2.3% share of Facebook for nearly $86 million in 2009. The deal is now worth $1.4 billion, and when split between the six founding partners, Bono will be looking at a $43-million paycheck. Isn't that amazing?
Paul Newman | Food And Condiments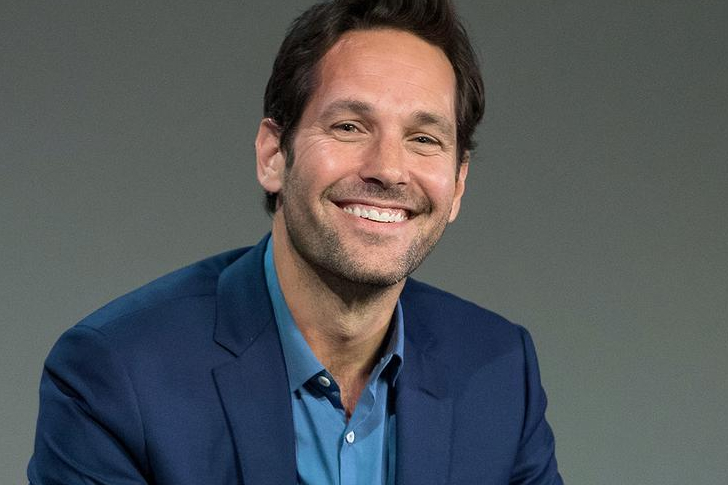 A legend in Hollywood history, Paul Newman was an Academy Award-winning actor, acclaimed director, and a well-known philanthropist who helped establish the male lead in motion pictures from the mid-1950s through the 21st century. His charisma, intellect, and his intensity earned a wide range of roles. Newman had at least 65 starring credit roles throughout his career and had a staggering $80 million to his name.
Newman's fans in the 70s and 80s remember him for his incredible movies, but fans today are more likely to identify the late actor with his variety of food and condiments. The star created Newman's Own in the early '80s, initially selling salad dressing. More than 20 years later, the business grew to sell everything from popcorn to pizza. Newman made millions out of it and contributed all of the after-tax royalties to charity, bringing the total to a whopping $460 million.
Daymond John | CEO of FUBU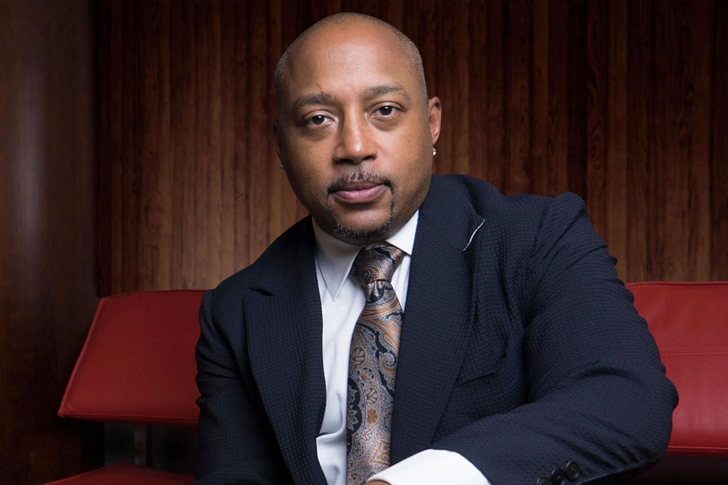 From a modest start to a self-made multimillionaire with over $6 billion to date in worldwide merchandise revenues and the starring role in ABC's business reality TV show, Shark Tank, Daymond John is the personification of the American Dream. He continues to set levels of excellence while growing his interests in fashion, branding, communications, consulting, entertainment, and beyond. This industry pioneer, best-selling author, and ground-breaking business visionary has matured into a widely sought-after business and motivational speaker.
As a prolific business speaker with over twenty years of established business experience, John reveals tactics that continue to bring him financial success. As Founder and CEO, he has guided FUBU from mere investments to a multinational fashion giant with annual retail revenue of more than $350 million at its peak. Using many of the same techniques widely seen today, John pioneered the art of combining fashion, entertainment, and music about 20 years ago.
Jennifer Lopez | Cosmetics / Clothing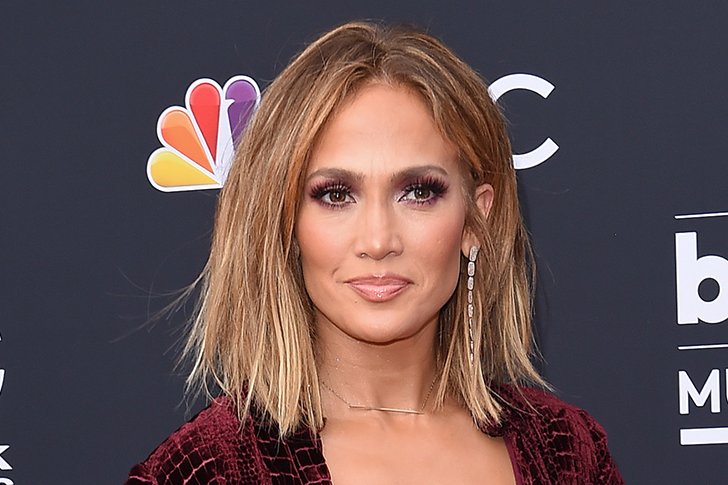 From the humble beginnings in the Bronx borough of New York City, powerhouse singer and actress Jennifer Lopez has conquered the stage and the screen for almost 30 years. She began her career as a Fly Girl dancer in the sketch comedy series In Living Color and now has sold more than 80 million records.
In 1998, Lopez launched her own range of clothing, swimwear, fragrances, and cosmetics (Inglot), and by 2004 the company had earned about $300 million in sales, making her the 19th on Fortune magazine's richest people under 40. From L'Oreal and Gillette to Gucci and Tous Jewelry, L'Oreal continues to have profitable endorsements, adding an extra $58 million to her bank account. Lopez also has a remarkable portfolio of properties, often with multi-million dollar residences on both eastern and western coasts of the United States. One of her most recent investments in real estate is a penthouse apartment in New York City for $22 million in 2014.
Cardi B | Fur Coats and Jackets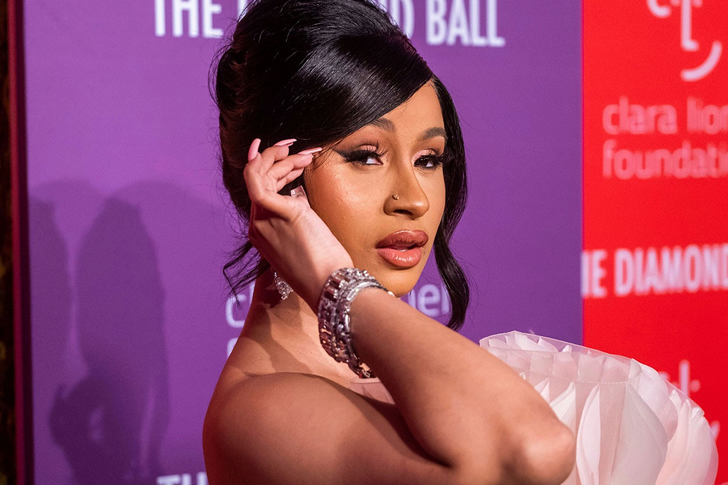 Cardi B created her own success. She worked as a stripper before launching her Vine and Instagram accounts in 2014, where she uploaded a stream of consciousness-style videos. By the time her debut album was released in 2018, she was already a well-known reality TV celebrity with a very fat bank account. Her album reached number one on Billboard 200 and was certified triple platinum in just a matter of months.
In 2018, Cardi B launched a limited range of jackets and coats as part of a partnership with Fashion Nova. The collection– which included a red faux gator jacket and a burgundy faux fur coat – were sold out within hours of being available — to her credit, of course. While there isn't any information about how much Cardi B has profited collaboration, Fashion Nova sold $10.8 million worth of stocks in less than half a day since the range became available. The take-away? Cardi B probably did well, too.
Michael Strahan | Book Author / Talent Management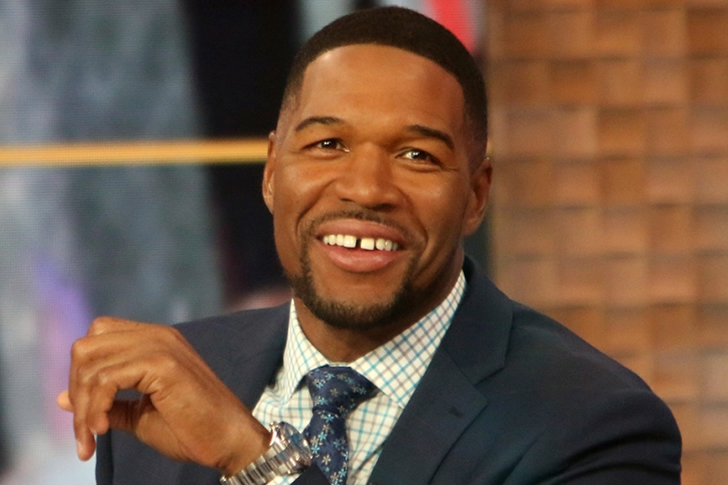 Two-time Emmy Award winner and Super Bowl Champ Michael Strahan is the co-host of ABC's Good Morning America, serves as an analyst for Fox NFL Sunday, and hosts ABC's $100,000 Pyramid primetime game. Strahan also helms the Thursday Night Football Pregame Show live on the Fox Broadcast Network. Strahan has made various investments throughout his career, one of which is SMAC Entertainment, a multi-dimensional talent management, music, branding, and production company that has established a strong footprint in the sports and entertainment arena.
For four years, Strahan co-hosted the hit talk show LIVE with Kelly and Michael. Before entering the ranks of the country's best sports commentators, Strahan had a stellar NFL career that led him to be inducted into the 2014 Pro Football Hall of Fame class. He published his best-selling novel, Wake Up Happy: Dream Big, Win Big Guide to Transform Your Life, which includes personal stories and motivational guidance. Dedicated to many charity causes, Strahan donates his hands and his heart to a number of charities, including The USO, HELP USA, and Merging Vets and Players.
Zendaya | Clothing Label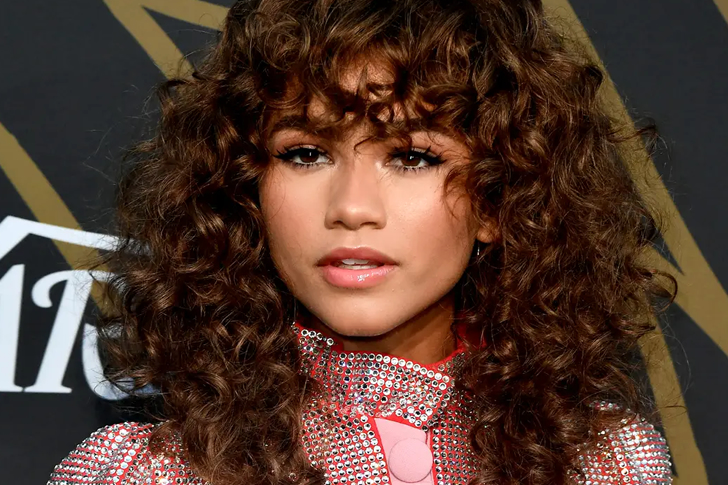 Zendaya started her career as a child dancer and model, growing to fame through the Disney Channel sitcom Shake It Up from 2010 to 2013. Before being a well-known figure in Hollywood and the fashion industry, she appeared on the front cover of American Vogue, working with Tommy Hilfiger on a collection, and at the same time used her platform to advocate for greater representation.
Apart from her work on TV and movies, Zendaya has made investments in both fashion and design, launching an athleisure label in 2016 called Daya by Zendaya. In 2019, she presented a fashion collaboration with Tommy Hilfiger, with the art direction from her longtime stylist Law Roach. Inspired by the '70s, the show was praised for its diverse casting, including models such as Winnie Harlow, Pat Cleveland, Debra Shaw, and Halima Aden, with Grace Jones closing the show. She now lives in California and has over 87 million combined social media followers.
Kate Hudson | Lifestyle Brand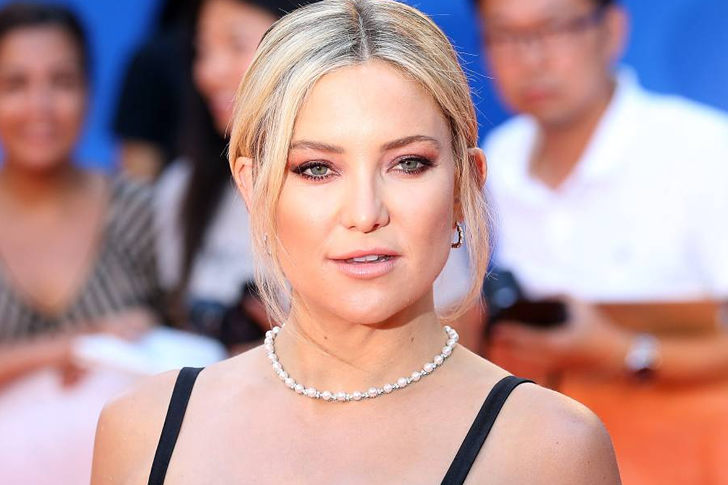 The boundaries of Kate Hudson's public image were first established with her credit role as Penny Lane in the 2000 comedy-drama film Almost Famous, then strengthened by both her onscreen appearances and her offscreen life over the next decade, but Hudson's Hollywood viability started to decline in the early 2010s. In addition, the industry has no need for women above the age of 30. So Hudson began her lifestyle brand, Fabletics.
Since the launch of Fabletics in 2013, the brand has risen to become a $250-million company. In 2020, Hudson has turned another passion of hers into a business with INBLOOM. The actress' love for nutrition and wellness has guided her to another investment in a holistic nutrition brand in collaboration with Syllable in the hope of improving people's lives by changing their thinking about health. According to Hudson, the name stands for "inner bloom" within all of us who want to be the best possible version of ourselves and never be afraid of change.
Chrissy Teigen | Book Author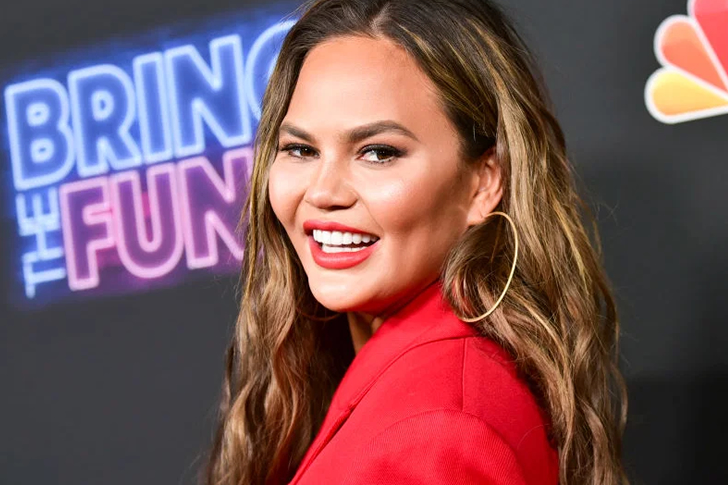 Chrissy Teigen launched her modeling career by pure chance, and all things fell into place one after the other to weave her destiny the way it is today. She had her big break when she was featured in the 2010 Sports Illustrated Swimsuit Issue and eventually Getting the title "Rookie of the Year." In the past, she has endorsed Nike, Gap Factory, Venus, Gillette, XOXO, UGG Australia, Rock and Republic, Beach Bunny Swimwear, Nine West, and Billabong. As a former Deal or No Deal briefcase girl, she has surely come a long way.
When she's not busy modeling, the mother of two tries her hand in cookbook writing. Her first attempt, Cravings: Recipes for All the Food You Want to Eat, went on to become a bestseller. Its popularity created another cookbook named Cravings: Hungry For More, and the supermodel has a range of cookware for Target to her credit.
Britney Spears | Clothing And Perfume Line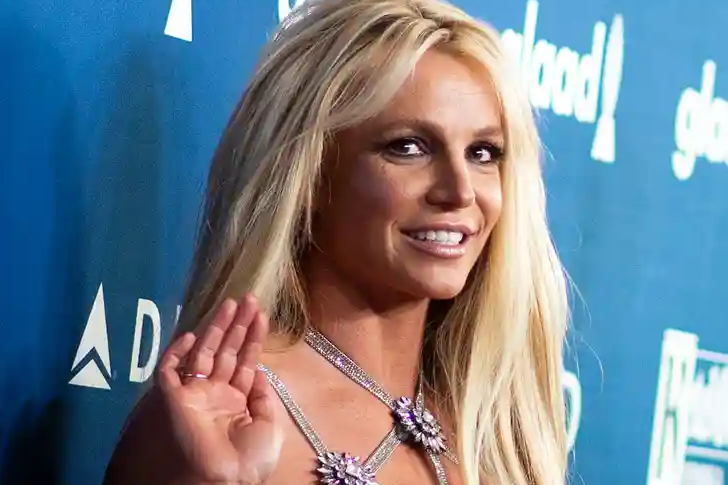 Britney Spears "spearheaded the rise of post-millennial teen pop" and is "one of the most successful artists of all time," according to Rolling Stone, who has also named her one of the top people who have characterized the millennial generation. Nine years into her career, Spears has already earned $12 million in endorsements to her credit, including deals with Skechers, McDonald's, and Pepsi.
In 2018, she launched her first luxurious lifestyle campaign for French brand Kenzo. Not to mention Spears' foray into retail: she had a clothing line at Kohl's from $14 to $78, and a lingerie line at Change from $17 to $79. One of her most significant revenue makers is her Elizabeth Arden fragrance range. The unveiling of her first perfume, Curious, is said to have earned her $52 million. Since then, Spears has launched 26 fragrance lines—a "billion-dollar franchise" and one of the most profitable perfume franchises ever. She reportedly earns $50 million a year from it.
Lady Gaga | Cosmetics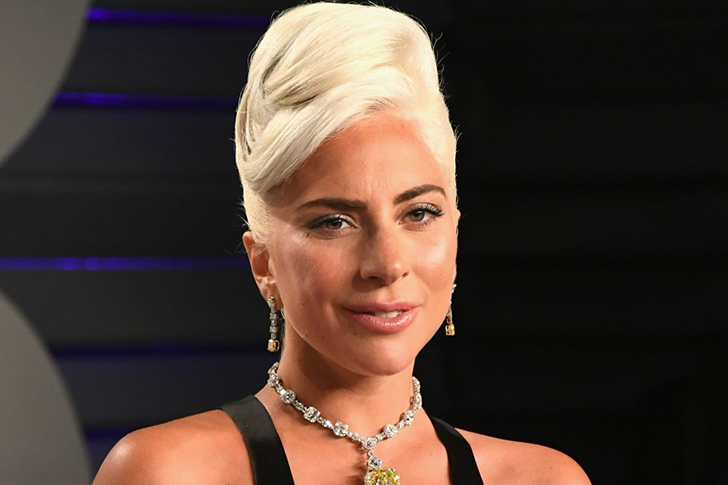 Lady Gaga sold millions of albums over the last decade, and as the star of  A Star Is Born, she helped make the film a hit. Now, perhaps she's taking on her most challenging job yet: a makeup mogul. Lady Gaga made investments into her new cosmetic line, Haus Laboratories, which takes influence from Gaga's early days as a young singer in lower Manhattan, applying drugstore makeup to form what will become her signature look.
Lady Gaga has tremendous aspirations for her brand, which was her first solo business venture. Her final aim of creating a multinational makeup empire is apparent from her choice of distribution partners; making Haus Laboratories the first international beauty brand to be launched exclusively on Amazon. The e-commerce giant expects to launch Lady Gaga's kits concurrently in nine countries on three continents, including the US, France, and Germany, where shoppers can take advantage of Amazon's one-day and two-day shipping.
Cam Newton | Cigar Bar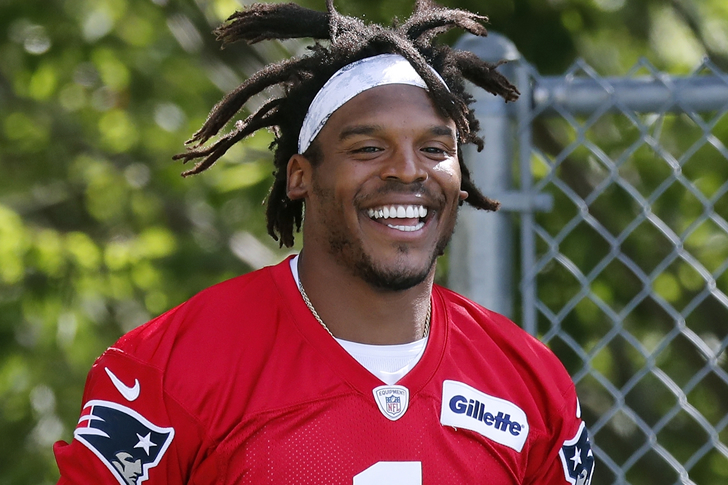 During Cam Newton's first nine years in the NFL, he earned $121 million in base salary alone. He has earned tens of millions off the field from endorsements with companies like Gatorade, Under Armour, Danon, and Beats by Dre. It wasn't until two years ago that he considered venturing into business.
He made significant investments in 2019, trying his hand at a swanky Castleberry Hill cigar bar called Fellaship, also known as the "exclusive intimate lounge and restaurant," which is situated only a few blocks from Mercedes-Benz Stadium on Centennial Olympic Park Drive. It features a dining room and bar, a mezzanine level, a glass-enclosed wine room, and a speakeasy-like VIP lounge hidden behind moving bookshelves. In addition to the numerous great smoke cigars in the 4.600-square-foot club and the lavish surroundings. Fellaship also serves breakfast, lunch, and dinner.
Gisele Bündchen | Book Author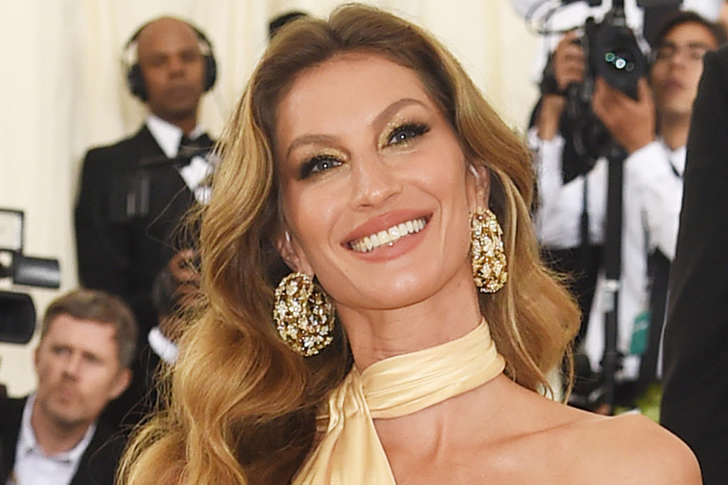 Gisele Bündchen got her big break when she was chosen for her ability to walk in heels—on a slippery runway—for Alexander McQueen's spring 1998  ready-to-wear show. Since 1998 she has appeared in campaigns for Missoni, Chloé, Dolce & Gabbana, Valentino, Gianfranco Ferré, Ralph Lauren, and Versace campaigns. During that time, she made the cover of the French Vogue, and i-D featured her on its cover, profiling "A Girl Called Gisele."
Throughout her career, Bündchen has launched a line of designer sandals, Ipanema, under the Brazilian footwear company Grendene and owns the Brazilian hotel Palladium Executive. She also released a book under her credit called Lessons: My Path to a Meaningful Life" in 2018. Her book was a New York Times bestseller in the U.S. and was the best-selling book for more than six months in Brazil. The proceeds from her book went to support social and environmental causes.
Scarlett Johansson | Popcorn Shop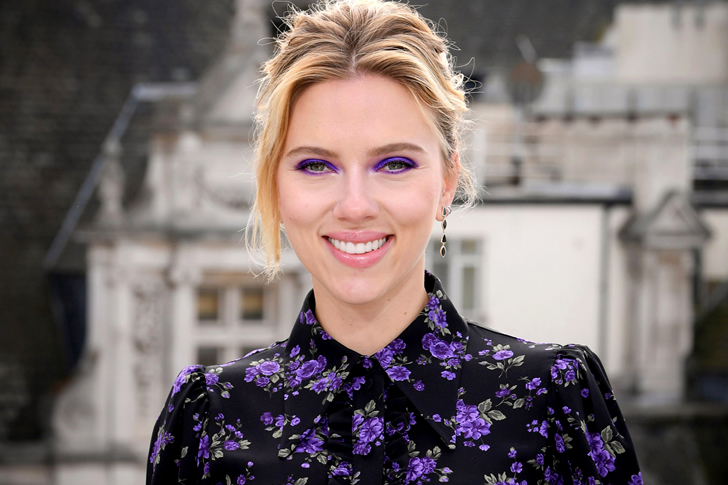 A particularly odd celeb business investment, Marvel star and Sexiest Woman Alive Scarlett Johansson opened a popcorn shop called Yummy Pop in Paris, a city not generally known for enjoying the American snack. The shop had American-inspired interiors and sold flavors such as Vermont maple and Parmesan truffle.
A partnership between Johansson and now ex-husband Romain Dauriac, Yummy Pop is all about bringing popcorn to the next level with many special ingredients. Flavors include strawberry and cream, chocolate-covered strawberries, truffle parmesan and sage, Vermont maple syrup, Vermont cheddar, and sea salt and olive oil, to name a few. In the future, Johansson promises more flavor options as the kinks are ironed out. Though Johansson has the benefit of name recognition, the actual business idea is very sound as American food is booming in Paris at the moment.
Drew Brees | Walk-On's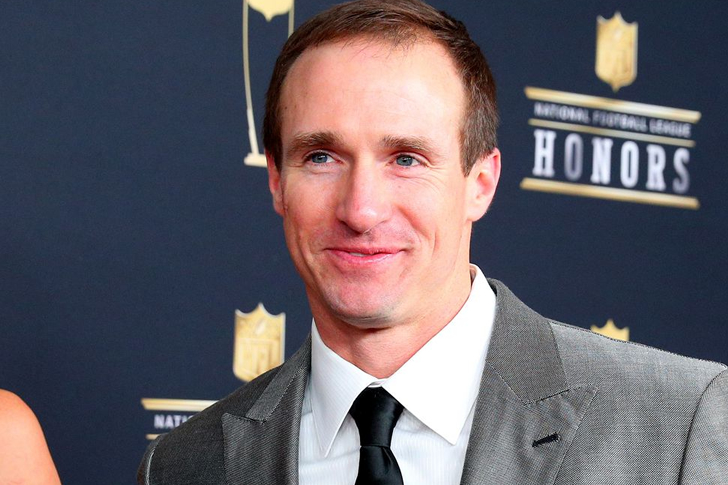 Known for his outstanding performances in the field and even winning the Super Bowl Most Valuable Player award, Drew Brees' success isn't only limited to winning football matches. Drew Christopher Brees is New Orleans Saints' quarterback, and one thing you need to know about him is he's a beast when it comes to football. He holds a record of 571 touchdown passes and 7,142 completions, and it's safe to say that Brees is to a different degree in his game.
However, the quarterback knows how to win both in-game and out with multiple sidelines, increasing his wealth when it comes to his success. In 2015, he and his wife made a smart investment in Walk-On's Bistreaux & Bar, the Louisiana sports-based restaurant chain. Being a large stakeholder in the number 1 brand in Entrepreneur's prestigious 2020 Top New Franchises Ranking sure does make millions, and Brees owns a staggering 25% of it! This goes to show that Brees always has a game plan in mind, making him one successful person.
Will.i.am | i.am+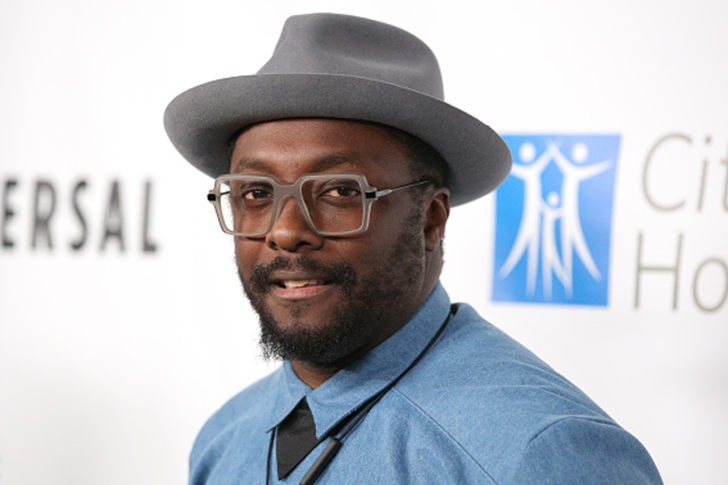 Despite the heavy backlash at the start of his business, you can't deny will.i.am made his pricey iPhone camera add-ons business work—now he's getting millions off it. William James Adams Jr., professionally known by his stage name will.i.am, is most notably known as the founder and lead member of Black Eyed Peas. Besides being a hit musical icon in the early 2000s, Will has an unseen and amazing talent when it comes to running a business.
Initially founded back in 2013, i.am+ is a Los Angeles-based technology company geared towards a mission of creating wearable products mixing fashion with technology. This tech company is arguably one of Will's more notable investments throughout his career, considering it's still running and racking in some major sales. Throughout the existence of i.am+, the company had manufactured countless camera accessories, dials, Bluetooth headphones, and even their very own AI. Currently, i.am+ has a deal amounting to $117 million, making Will a very profitable person both on and off the stage.
Oprah Winfrey | Oprah's Book Club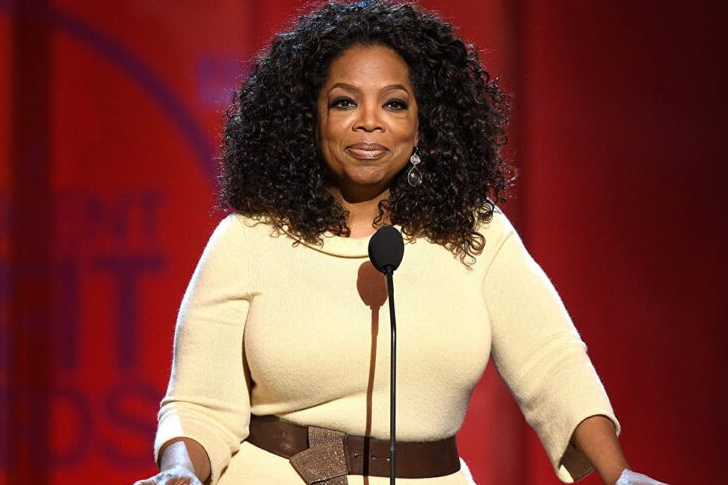 Everybody knows that the Talk Show Queen Oprah Winfrey is racking in the millions of dollars on a daily basis, but not many know how diverse her portfolio really is. Oprah Gail Winfrey is widely known as the fantastic host of her own talk show, The Oprah Winfrey Show. Aside from her insanely successful career as a TV personality, Oprah has a lot of investments under her sleeve, one of which is her own book club.
Known simply as Oprah's Book Club, this venture originally started as one of her show's segments but eventually became its own entity come 1996. The book club changed over time from simple book selections and shoutouts to getting Apple onboard with a TV+ subscription. The deal gives viewers an opportunity to converse with Oprah and some featured authors themselves, and you know that Oprah's getting a good amount from that offer. Count this entity as one of Oprah's many income areas, and you get the answer on how and why she's so wealthy.
Rita Wilson | Huffington Post Editor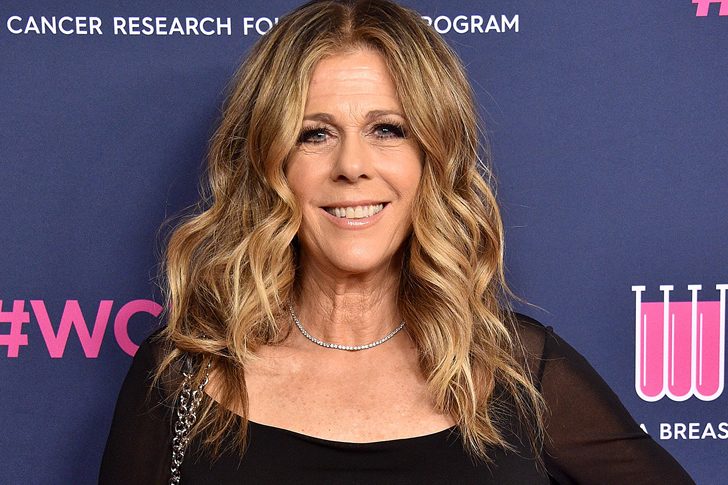 From actress, singer, to songwriter, it looks like Rita Wilson has it all, including being Huffington Post's Editor-at-Large. Known for her various appearances in the film industry in hits such as Volunteers, Sleepless in Seattle, Now and Then, and Jingle All the Way, Wilson is undoubtedly one talented actor.
However, aside from being an all-around favorite when it comes to the Hollywood big screen, this special lady has one hidden talent up her sleeve, too—writing. In 2011, the Huffington Post launched a new site with a target audience aimed at the baby boomer generation where Wilson would be acting as the vision and content director. With Wilson's experience, which could be given credit to her years in acting and passion for reaching her dreams, Huffington Post made it clear that she was the right woman for the job. Needless to say, she has proven herself worthy of the job.
Sarah Jessica Parker | SJP for Hogarth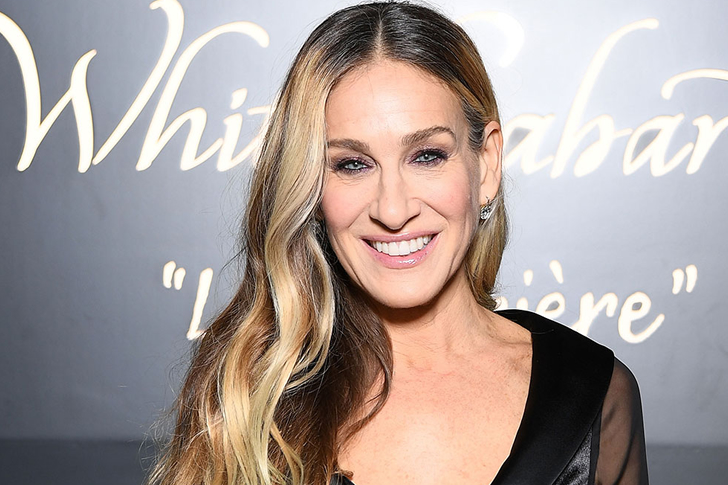 Sarah Jessica Parker's climb to fame isn't slowing down at all, even after dominating the fashion industry with her own shoe line. Next on the list: the publication industry. Parker's an American actress and producer by profession, and she's most notably known for her amazing role in HBO's Sex and the City. With two Emmy Awards and four Golden Globe Awards under her name, it's undeniable Parker's fame and talent are on a different level.
However, despite having all the best things in life, the actress still has a lot of gas left in her tank to dominate her next venture; her own book imprint. SJP for Hogarth is Parker's new publishing imprint which has already released one of its first novels last June 12, 2018. The actress' decision to start up her own publishing company stems from her lifelong hobby of reading ever since she was young.
Hill Harper | Personal Finance Author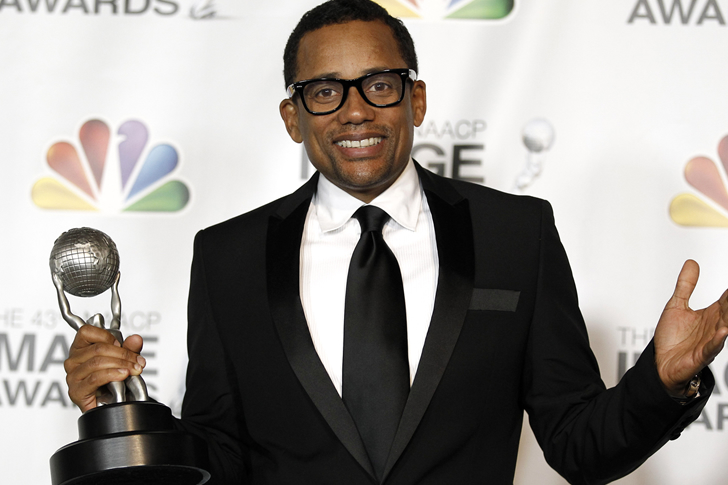 Taking advice from other people is always good, especially when it comes from someone who actually knows what they're talking about, and for Hill Harper, he's the go-to guy when it comes to everything finance. Francis Eugene Harper, professionally known as Hill Harper in the industry, is an American actor and author known for his amazing performance in The Good Doctor. Being an accomplished actor, he's also starred in countless other movies and TV shows from CSI: NY, The Skulls, and Covert Affairs, only to name a few of his works.
Besides being a well-renowned actor, he's also a knowledgeable finance author, and it's shown in his book, The Wealth Cure. In this book, Harper teaches you all about putting money in its place to grow from investments to starting up a good saving habit. Being both successful in the field of acting and writing, Harper truly is the go-to guy when talking about success.
Rihanna | Fenty Makeup Line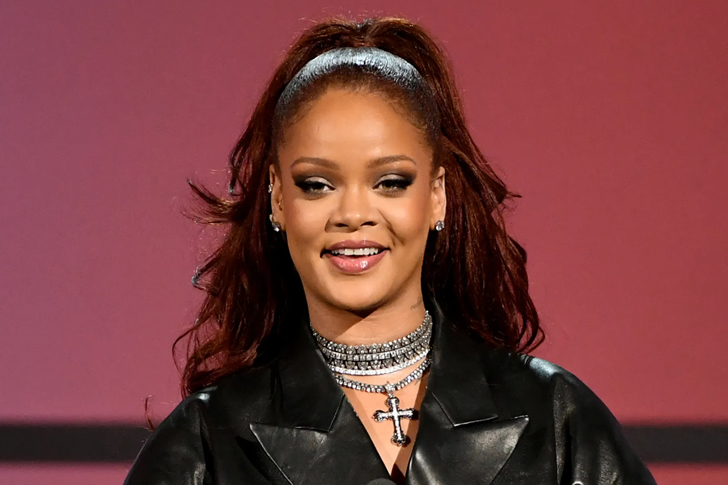 Aside from dominating the stage as pop icon Rihanna, Robyn Fenty completely shines outside stardom, too, as a self-made businesswoman. Rihanna is popularly known for giving the world hit after hit songs from Umbrella, Diamonds, and 2011's We Found Love, but singing is far from the only talent this woman has.
In 2017, she launched her own makeup line trademarking her surname, Fenty, giving the makeup and fashion industry Fenty Beauty. The then 29-year-old considered this next venture as one of the needed investments since she'd want to offer something new into the market. Hailing from Barbados, the singer wanted to have more inclusivity when it comes to how people treat their skin. Offering extensive shade for a variety of skin tones, Rihanna's Fenty Beauty aims to make everybody beautiful just the way they are. To the singer turned successful entrepreneur, true beauty is embracing one's skin, and Fenty Beauty knows that very well.
Drew Barrymore | Flower Beauty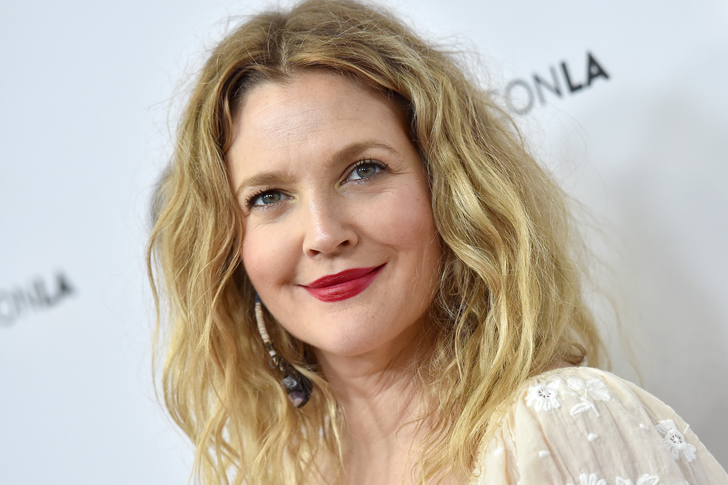 Golden Globe and Screen Actors Guild Award winner Drew Blythe Barrymore has big plans for her career, but it's not only in the field of acting. Drew is a well-known actress with multiple accolades under her name, but she's notably known for her TV show The Drew Barrymore Show. Other than her hit TV show, Drew's been a familiar face in several other projects from Family Guy, Grey Gardens, and even Santa Clarita Diet.
However, this feisty lady got a lot of gas left in her journey to reach the top since she's ventured out into the beauty industry, too. Launching Flower Beauty in 2013, the actress has now taken up an interest in the field of cosmetics, which isn't actually new to Drew. She mentioned that she grew up in the make-up artist's chair and that much experience made her feel at home getting into the beauty industry. With the company tagline of "Love the Way You Look," the cosmetics business is in her well and capable hands.
Tracee Ellis Ross | Pattern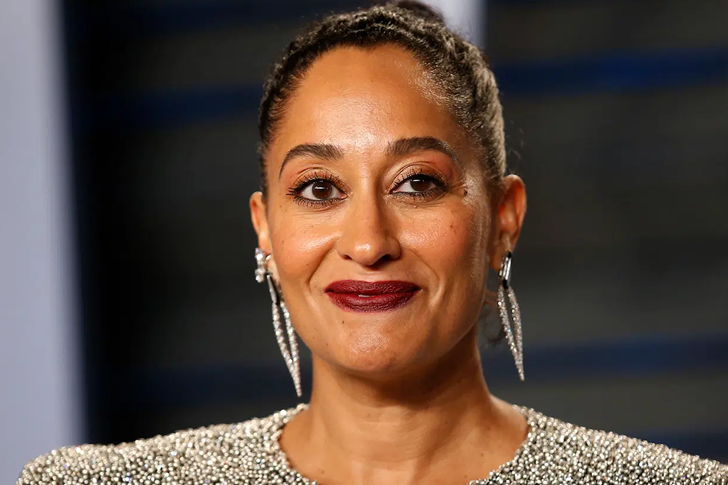 From dominating the TV screen in her television series Girlfriends and Black-ish to empowering the ladies through her hair care line, Tracee Ellis Ross is an absolute queen. Ross grew up learning not to accept her naturally curly hair opting to mold it into what society thought was pretty at the time. Often leading to damaging the natural beauty of her locks, Ross thought of something better—loving what you have. This was the story behind her founding Pattern, her very own hair care line brand centered on celebrating the true beauty of curly and tight-textured hair.
From shampoos, serums to hair-strengthening conditioners, Pattern aims to find the perfect product for any woman who's looking for any hair care products. Every woman is unique, and this idea could be given credit to Ross' vision for the company to truly empower women through accepting and owning what they have. Be it on-screen or off-camera, Ross is a true icon for women in today's day and age.
Rob Lowe | Profile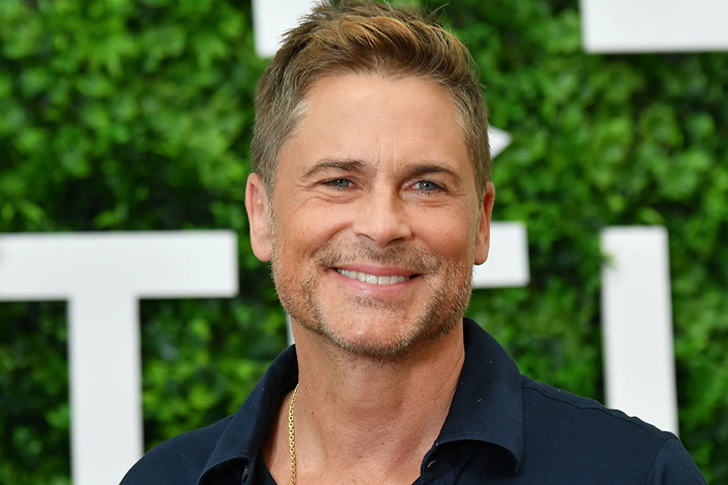 When it comes to looking young, Robert Hepler Lowe, professionally known as Rob Lowe, has the secret to eternal youth despite being 56—his own skincare line. Founded in 2015, Lowe wanted to make an impact in the beauty industry, focusing on a market that hasn't been tapped for quite a while, men's skin care. To Lowe, taking care of one's skin knows no bounds and it deserves all the love it can get, and his company, Profile knows this.
From a wide array of face wash, shave gel, and moisturizers, Profile has it all to combat bad skin and aging badly. Of course, the actor's success in his business isn't the only thing fueling his fame and influence since he's an exceptional actor in the film industry too. Starring in The Outsiders, St. Elmo's Fire, and The West Wing, Lowe has quite the impressive portfolio making him one of Hollywood's best men. Excelling in both business and acting, Lowe truly is a man of different degrees.
Nicki Minaj | Clothing Line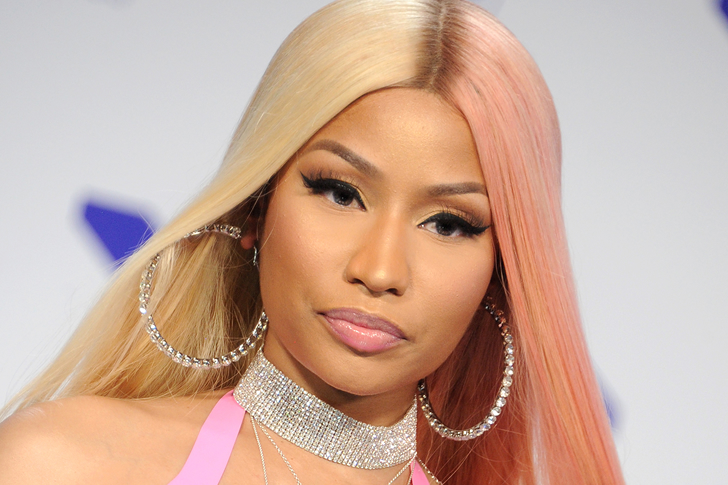 No doubt, the Trinidadian-American rapper Nicki Minaj is a familiar persona to all of us, given the immeasurable degree of success she's earned in the music industry. Hence, it is worth noting how the woman has climbed her way to the top. Before becoming the highest-paid female HipHop artist, Minaj worked menial jobs to have time to build her own artistry.
After gaining recognition for her exceptional talent, she chose to maintain numerous side hustles with the knowledge she had gained from her humble beginnings. In fact, she is known to have a clothing line in collaboration with Kmart, and at the same time, has become a co-owner of TIDAL alongside celebrity couple Beyonce and Jay-Z. Now, her most notable side hustle is her involvement in the liquor business. She is currently a co-owner of the MYX Beverage, LLC, specifically of the MYX Fusions line that consists of a Moscato and a sangria line.
Jim Nantz | Liquor Business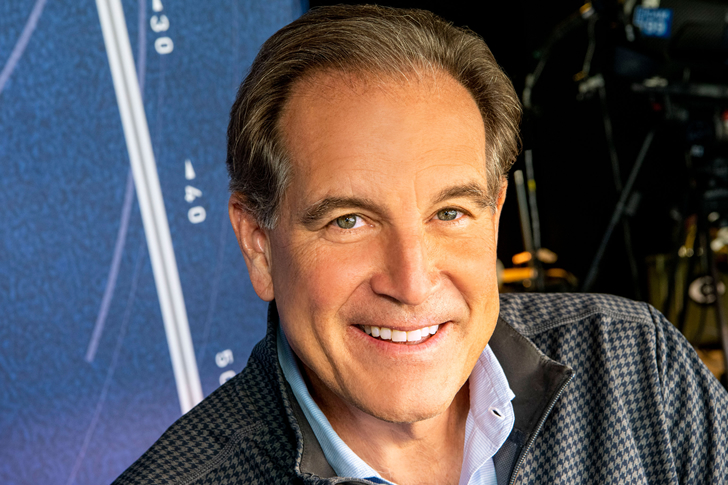 With Jim Nantz's excellent performance in his line of work as a National sportscaster for NCAA, NFL, and the PGA Tour, he has managed to transform his grape hobby into a real investment. We could say that his work as a journalist paid off since this gave him sufficient funding to put up a winery located in Sonoma County.
As some people would say, he has found his calling with The Calling. The Calling Wines is basically a company that produces handcrafted wines ranging from Chardonnay to Pinot Noir and other various kinds. His side hustle has served him well, with Nantz accumulating millions of dollars from annual revenue from the winery business alone. Today, wine enthusiasts enjoy much of the fruits of labor he has put into his business as they even have the privilege of signing up for subscription services. For the newsman, The Calling Wines is what he considers as the legacy he will leave behind someday.
Drake | Virginia Black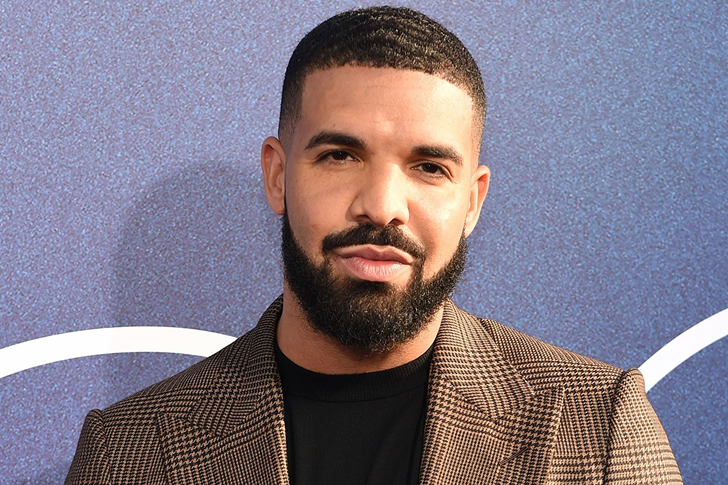 Another man on the list with a side hustle involving alcoholic beverages is American singer and rapper Drake. Alongside bigtime entrepreneur Brent Hocking, the celebrities launched Virginia Black Whiskey in the year 2016. In 2018, he publicized his company and introduced the brand to the world. This rather luxurious drink is inspired by the 1970s era. The fashion, music, and style of the 70s generation is what Drake believes enhances the flavor and overall appearance of the whiskey.
Reviews reveal that the beverage is smooth, decadent, and tasty, and the golden capped bottle adds to its elegance and glam. After the brand went public a few years ago, arrangements were made for big shareholders to pave the way for Drake's fans in making investments in his business. With record-breaking sales at the initial launch of the Bourbon whiskey brand, it is no doubt that the singer gained millions of dollars from this venture alone.
Kesha | Baby-G Watches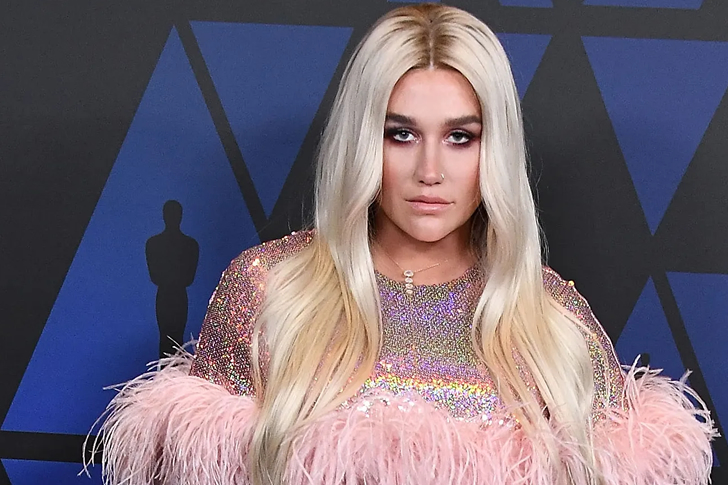 As the singer behind the 2010 smash hit Tik Tok, it is just right that the stunning global artist Kesha become an ambassador for essential timepieces as well. We must give credit to Casio, a leading watch manufacturer, for helping the celebrity to continually make it big in the industry. As her side hustle, she specifically partnered up with G-Shock – a line of wristwatches renowned for their resistance to shocks. These timepieces are an essential accessory for athletes, the military, and for any person going on outdoor adventures.
Nowadays, anyone can be seen wearing a G-Shock due to its quality and durability. For sleeker and more stylish options, a Baby-G is an ideal choice, and this is obviously where the superstar best fit in. Thus, in 2011 to 2012, Kesha designed her own version of Baby-G watches, blending in the perfect amount of sass and style that she herself lives by.
Ryan Reynolds | Aviation Gin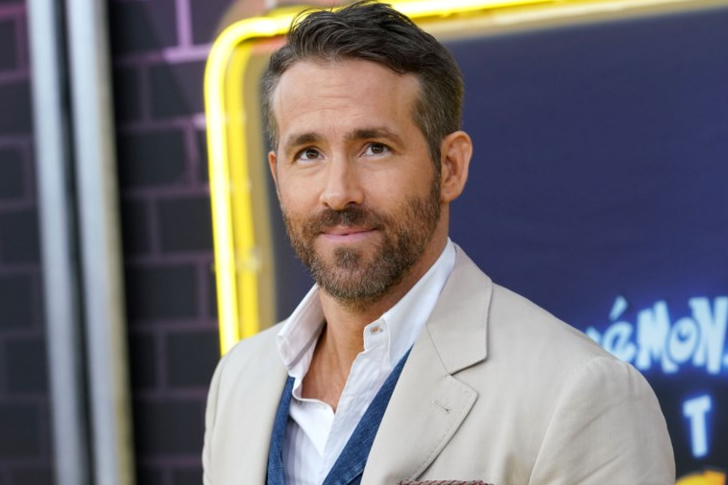 Despite having a very impressive portfolio in his acting career, we know Ryan Reynolds never stopped hustling. Besides being a film producer and actor, he also got into the world of entrepreneurship and has gained millions from the latter alone. Reynolds joined the ownership team of the prominent Aviation Gin a few years ago, and the amount of money he gets from his investments and businesses can sometimes be unbelievable.
Aviation was initially founded in 2006 by Christian Krogstad and Ryan Magarian in Portland. These entrepreneurs envisioned developing an American-made dry gin, in which they wished to taste "lighter on the juniper flavor with a smoother finish" compared to some other varieties. Having Reynolds as a part of the team might certainly have helped the brand reach even greater heights, with Reynolds' wit, humor, and influence as an asset for their brand's marketing strategies.
Snoop Dogg | Marijuana
Snoop Dogg is a big name in the music scene as one of the best rappers, but he makes it big in the marijuana industry. Working with several Canadian marijuana manufacturers, Snoop has put his investment money on this growing industry. And that's not all! His company, Casa Verde Capitals, is investing not just on companies that produce and dispense medical marijuana, but also in those that handle the infrastructure.
His company has been making smart investment planning in helping businesses in the marijuana industry to support those who are in need of this medication. It may be because of his background, but he seems to have a business-inclined thinking when it comes to handling his own finances and business affairs. Snoop is not just a reputable hip-hop artist, but he has also sealed his name as one of the best entrepreneurs today.
Wiz Khalifa | Marijuana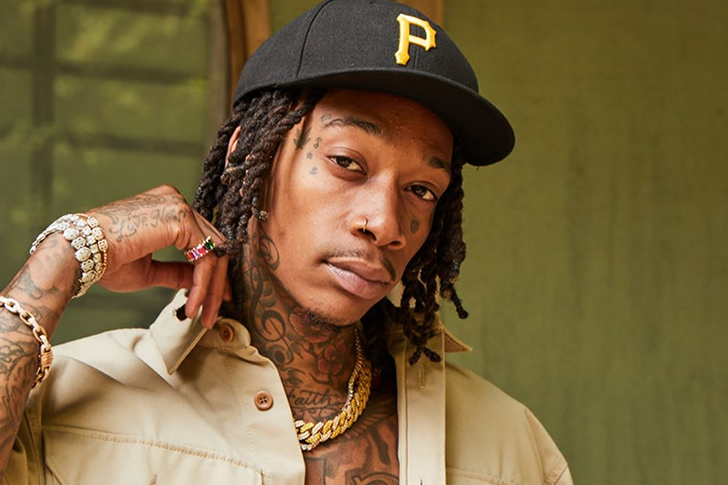 It seems that Wiz Khalifa has his own line of marijuana-based products that are currently available in Arizona as well as in Nevada. Following the lead of Snoop, he has been using marijuana as part of his creative process, and it seems that it is working in his favor. He hasn't shied away from the fact that he smokes, and even though there is still a great debate on its effects on one's health, Khalifa is making a profit out of it.
He is also sharing his knowledge about running his marijuana business through a downloadable application that is almost the same as that of the hit game, Farmville. Without a doubt, Khalifa has built his own empire in this industry. The combination of rap and marijuana that are two of his biggest investments are helping him build his own net worth, too.
Venus Williams | Interior Design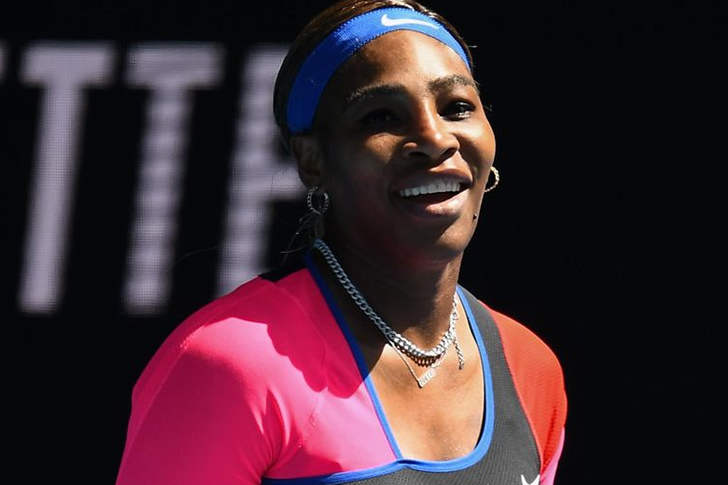 Venus Williams may be one of the best athletes today, but she has made it big in her other ventures. One of William's side businesses is in interior designing and has launched her own interior design company called V Starr back in 2002.  Anyone who knows the athlete is aware that her first love was always in interior designing and architecture. She is also a holder of a Master's Degree in Interior Architecture, which means that she is not just the head of V Starr, but she has also been giving her own ideas into the designs as well.
Williams' V Starr company has been hired to design the interiors of high-end residences, hotels, as well as other public spaces. It is not surprising that she has something to fall back on if she does decide to retire from her tennis career.
Lenny Kravitz | Interior Design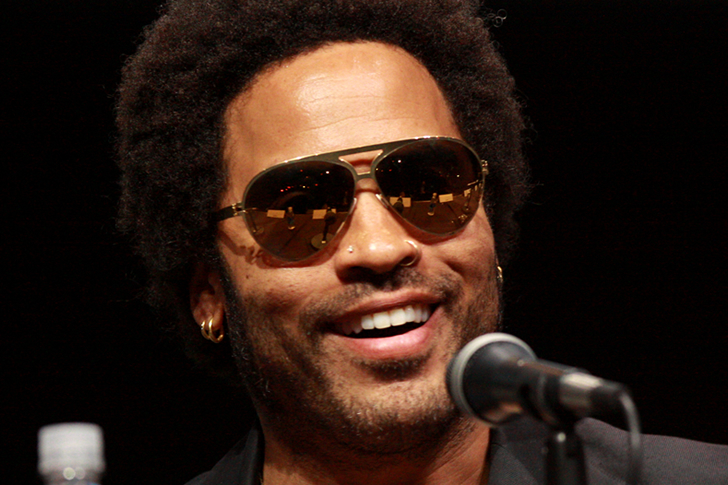 Lenny Kravitz has been dabbling in the interior design scene since he established Kravitz Design Inc. back in 2003. For him, he wanted his company to be known for its own merits and not just because of his being a Grammy winner. Known for his eccentric and eclectic tastes, his preferences in style and design can be seen in his projects which he is known to be quite hands-on. To his credit, Kravitz does have a good eye when it comes to furnishings and color palettes, which shows that his creativity doesn't stop at making music.
Kravitz Design Inc. works on both residential as well as commercial properties. They have worked in Miami, New York, and even in Paris as well. Kravitz has brought his design firm to hotels and have lent their expertise on spaces big and small. He was even tapped to design the set of Queen Latifah's talk show.
Ellen DeGeneres | Interior Design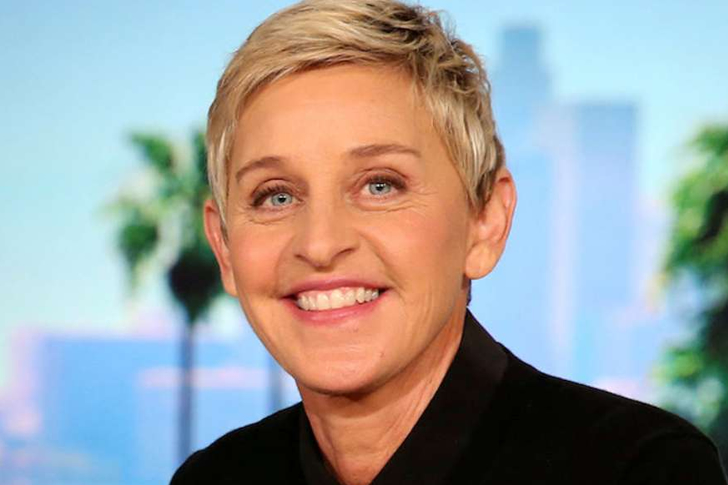 Ellen DeGeneres has already established herself as an icon in the comedy industry and has hosted her own talk show for the past 17 years, but she has also made a name for herself in the interior design industry. In 2015, she launched ED Ellen DeGeneres, her own lifestyle brand, and expertly turned herself into one of the leading names in clothing and interior design. Her smart investment planning enabled her to create a business that is true to her heart.
For her home products, many will see clean lines as well as handcrafted finishes, which show the host's love of the arts. One could also see her love for entertaining guests through her tableware pieces, barware sets, and more. What makes her business work is that her prices are affordable, and people get to bring home a bit of her when they buy from her shop.
Diane Keaton | Interior Design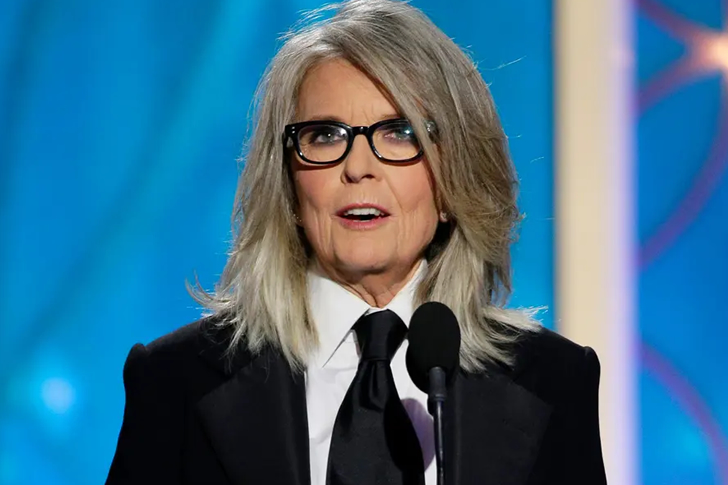 Diane Keaton may have received multiple awards as one of Hollywood's A-listers, but outside of the limelight, her investment money has been put towards her love for interior design. She actually built her home by getting inspiration from Pinterest! Her Pin Pals were architects and interior designers themselves, which helped her learn quick about the industry. You can tell that she wasn't ashamed of becoming obsessed with the app, as she even wrote a book about it entitled The House that Pinterest Built.
Keaton has been interested in interior design ever since she was a little girl. This passion of hers has led her to establish Keaton Industries, a lighting collection, with prestigious furniture maker Aiden Gray. You can tell from her newly remodeled home that her love for Pinterest has created a more welcoming and enjoyable residence for the actress.
Lauren Conrad | Lifestyle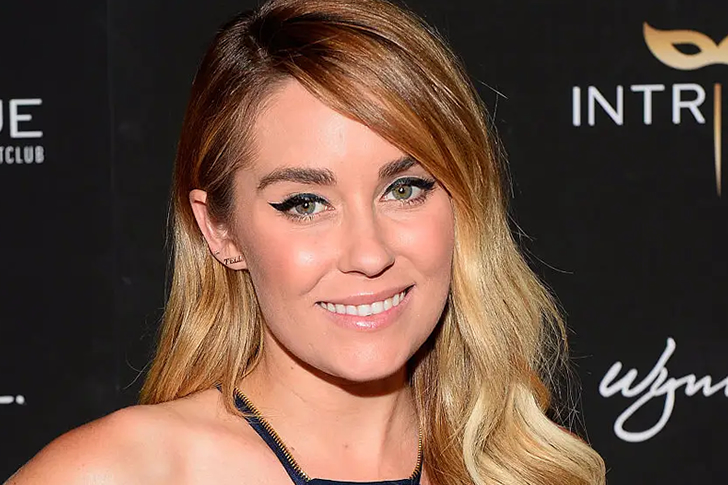 Lauren Conrad is a familiar face if you have ever watched the hit show The Hills, but she has gone on to do better things since she left the show. The former reality TV star has used her celebrity status to launch her own clothing lines, LC Lauren Conrad and Paper Crown. One of her business ventures was The Little Market, an online store that allows customers to purchase items from artisans across the globe. She has also published 9 books.
Conrad recently launched her cosmetics line called Lauren Conrad Beauty, which is committed to using clean ingredients and recyclable packaging. Though she is much happier being at the helm of her lifestyle brand, she starred in the special The Hills: That Was Then, This Is Now in 2016. She has proved that she has other things to do than being immersed in the glitz and glamor of the limelight.
Will Smith | Entrepreneur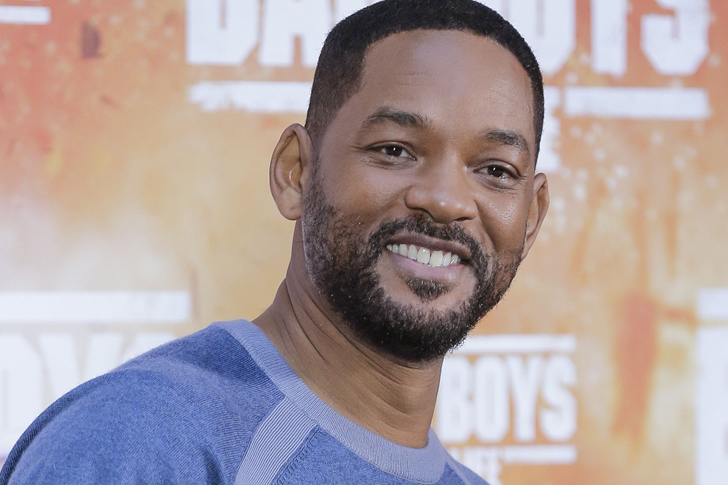 Will Smith is not just a legend when it comes to acting and singing as he is also making waves as an entrepreneur. At 52 years old, Smith has been putting a lot of effort into becoming one of the best celebrity investors and entrepreneurs of today. To his credit, he has several ventures to his name such as the media company Westbrook Inc, which he owns with his wife, Jada Pinkett-Smith, Just Water, a sustainable water company he started with his son, Jaden, and Dreamers VC, which is designed to connect startups to investors from Japan.
Clearly, his net worth of $350 million is a good indication that Smith does know where to put his dollars. He won't even need a financial advisor to tell him how to grow his savings as he has a clear idea how to make his money work for him.
Carmelo Anthony | Entrepreneur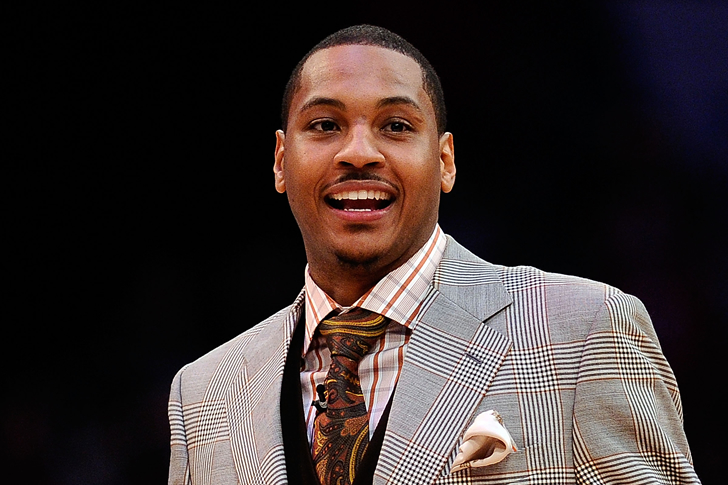 The NBA superstar Carmelo Anthony has shown his impressive skills off court by being the co-founder of a venture-capital firm called M7 Tech Partners. His co-founder, Stuart Goldfarb, former NBC executive and former CEO of Bertelsmann Direct North America, stated that the two have already visited numerous companies to see where they will put their investment money. The basketball player has already talked about his penchant for technology, which is why he thought about creating a venture firm.
According to Anthony, he is looking for businesses that are developing breakthrough products, particularly those that are along the lines of wearable tech. His company has already invested in Hullabalu, a startup that is developing storytelling applications for children. He has also re-signed with the Portland Trail Blazers, so we will also be seeing more of Melo on the basketball court where he is sure to dazzle his fans.
Jay-Z | Entrepreneur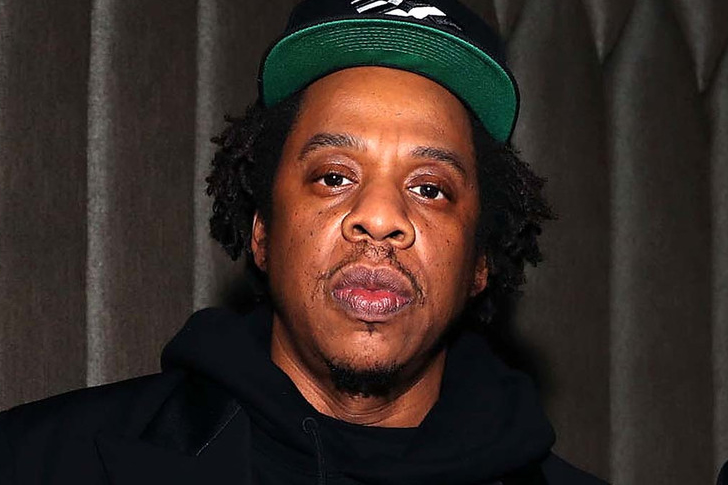 Jay-Z may be a prominent figure in the music industry, but he did not become a billionaire just like that. Aside from releasing iconic rap albums, he gets credit for helping develop other artists, but there's still more to this man than meets the eye. Jay-Z has also become a full-blown entrepreneur, with investments in companies such as Rocawear, New Jersey Nets, Armand de Brignac, Roc Nation, and 40/40 Nightclub, just to name a few.
The rapper-mogul's first business move was to create Roc-A-Fella Records, which helped propel his career forward. As he is enjoying his success in being a multi-awarded artist, he has also grown a desire to expand his empire to clothing, sports, streaming service, and even a restaurant chain. He clearly has the skills and dedication that are needed to become an entrepreneur, which is why it is not surprising why his net worth has exceed a billion dollars.
50 Cent | Entrepreneur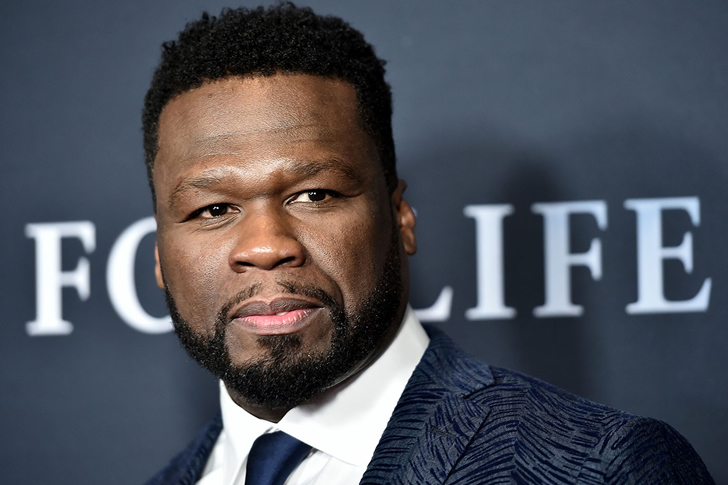 50 Cent is not just one of the biggest names in the hip-hop industry, he is also earning big bucks thanks to his smart investment planning. He has dabbled in several industries that it seems that anything he touches becomes gold. He has his own record label, a production company, a clothing company, and even a publishing company.
In 2004, he has partnered with Glaceau to create his own flavor for their Vitamin Water, which was named Formula 50. He earned $100 million when Coca-Cola bought VitaminWater and remains as one of the minor stockholders. 50 Cent also transitioned his film company to television and sold several shows to different networks in under 2 years. He hasn't stopped there! He is set to release his sixth studio album, Street King Immortal, through his record label G-Unit Records. He is also set to star in the film Den of Thieves 2: Pantera, which he will also produce.
Susan Sarandon | Ping-Pong Club
Susan Sarandon is one of the most-watched actresses in Hollywood who has made good money throughout her career. While her contemporaries are investing in regular startups, she has diverted her investment money to a unique area. Ping-pong! This is certainly a peculiar choice if you are going to look at it, but it seems that there is a market for one. Sarandon started a ping-pong club in New York back in 2009, which became a hit! Clearly her love for the game helped her make a business out of it.
Sarandon's club is aptly named Spin and has nine branches throughout the United States. Fans of the game as well as players have found a kindred spirit with the actress and it seems that this fad won't disappear any time soon. After all, this sport is fun to do with family and friends.
Erykah Badu | Doula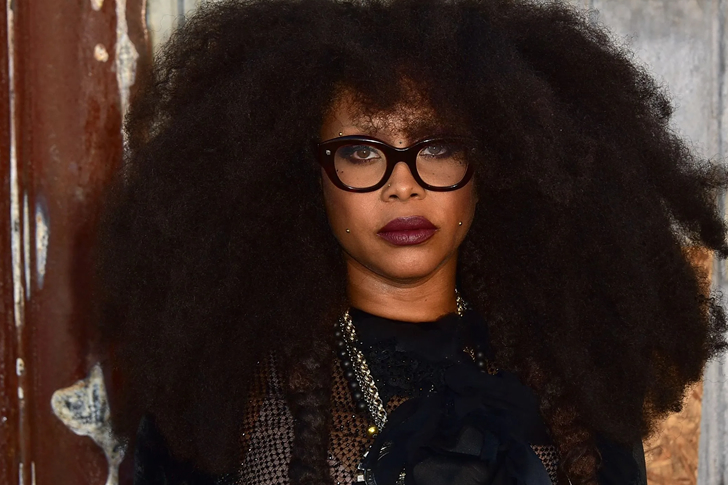 Erykah Badu's soulful voice resonates in the music scene, but apart from her career in singing, she has found a unique side job that fits her well. The singer has one mission in this world, and it is to spread love. Although many would associate her with her songs like On & On, Rim Shot, and Didn't Cha Know, she is also working as a doula. A doula is someone who helps women transition to motherhood during the act of giving birth.
Celebrities have approached the singer to help with their transition to motherhood, including the singer Teyana Taylor. Badu became interested in becoming a doula when she helped a friend with her natural birth. From that moment, she figured out what she wanted to be when not in front of the microphone. Badu must be given credit for assisting several women with their motherhood journey.
Nick Offerman | Woodworking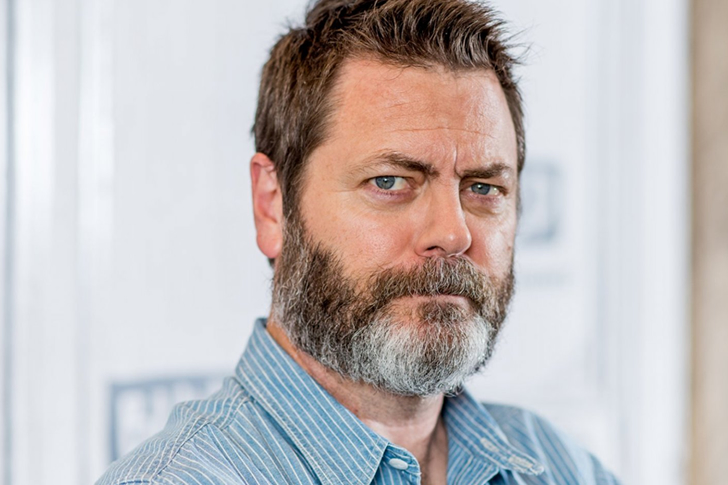 Nick Offerman is known for portraying Ron Swanson in Parks and Recreation, but aside from acting, he has another passion in life: woodworking. He is a professional boat builder. He even releasing an instructional DVD entitled Fine Woodstrip Canoe Building with Nick Offerman in 2008. Many are not aware that he also has his own business named Offerman Woodshop, which has been operating for more than a decade.
Offerman's love for woodworking works well with his fine arts degree. Offerman Woodshop creates custom furniture and handmade goods, in addition to Offerman's books and related merchandise. He is very particular about where he sources his wood and usually approaches those who have access to trees that have fallen naturally or were removed for construction purposes. Most of the wood is stored in slabs in his warehouse, with equipment added over the years.
Carmen Electra | Pole Dancing Equipment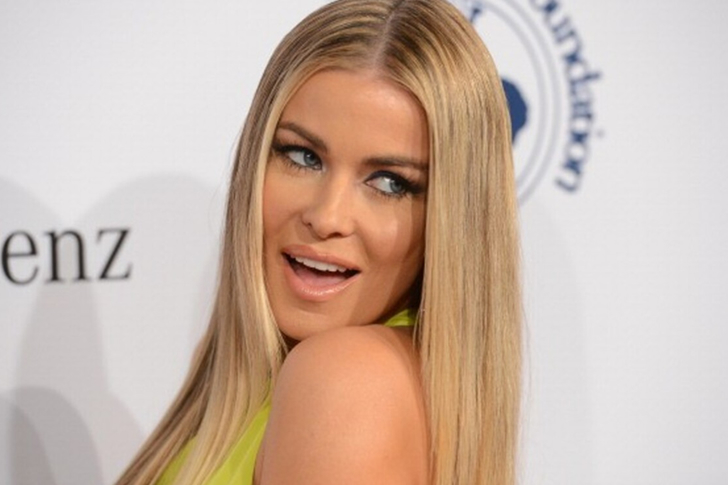 Carmen Electra made a splash in the music industry thanks to Prince, but she only released one album before she went back to modeling and acting. She shot to fame when she was cast in Baywatch. Of course, as with any celebrities out there, she has also tried her hand in business. The pop culture icon sold pole dancing equipment called Carmen Electra's Electra-Pole for a few years.
Electra herself has created a series of videos of her teaching pole dancing, which drew a crowd. Her goal was to help women become sexy while training their body to become fit and healthy. However, her idea of business did not really shoot to the stars as the product received some negative reviews. She did partner with PEEKABOO for her side hustle, but her investment money unfortunately did not give her any returns.
Kevin Costner | Environmental Company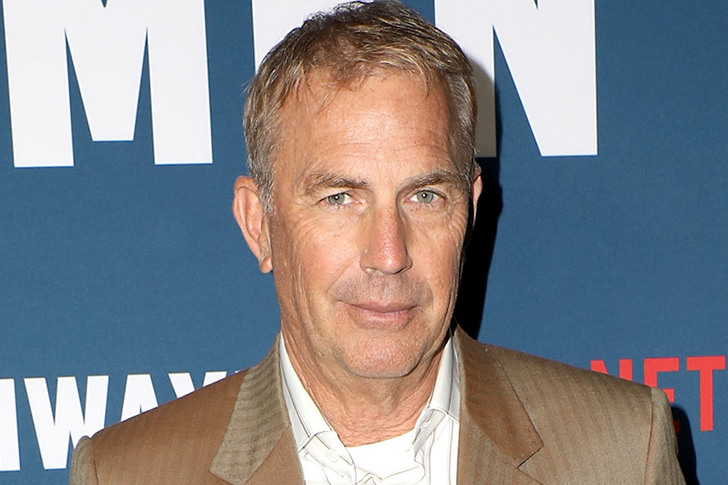 Kevin Costner is a Hollywood treasure with tons of accolades credited to him. His performances in the films Waterworld, Field of Dreams, Robin Hood: Prince of Thieves are just a few of the reasons why he will always be a classic. As of 2020, the 66-year-old actor has a whopping net worth of $250 million. However, outside of the entertainment industry, Costner has taken a side trip to the world of business. He poured investments not only for personal gain but in an effort to save the planet as well.
The actor was moved by the 1989 Exxon Valdez oil spill. By 1995, he decided to procure the company Ocean Therapy Solutions.Costner's company specializes in producing oil-separating devices that come in handy during oil-spill incidents. When an oil leak disaster struck the Gulf of Mexico in April 2010, the company BP plc looked to Costner's company for aid.
Shaquille O'Neal | Investment Empire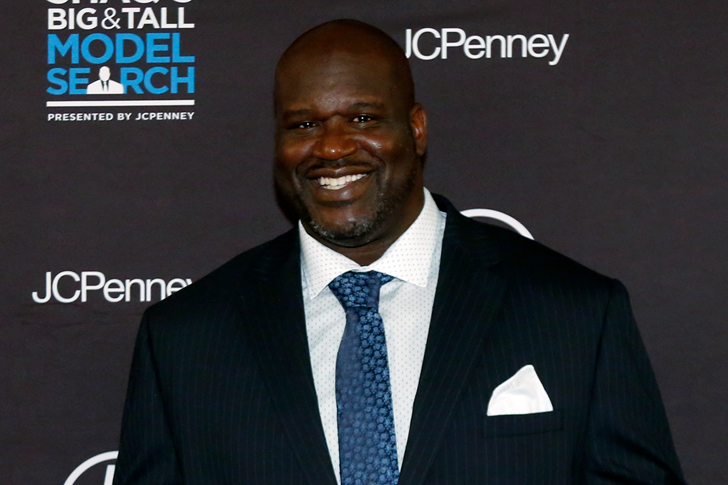 Standing at a little over seven feet, Shaquille "Shaq" O'Neal was a force to be reckoned with in the 19 seasons of his NBA career. It is no surprise that he is included in the list of the greatest NBA players of all time. He reportedly earned over $200 million from his active playing years. That's more than enough money to serve as retirement insurance. However, Shaq's calling goes way beyond the basketball court. He has poured investments into several business ventures after his retirement in professional sports.
The now 48-year-old Shaq acquired a number of franchise deals with restaurants like Auntie Anne's, Five Guys, and Krispy Kreme. As of 2019, he serves as both brand ambassador and board member of Papa John's. He also has a Los Angeles-based restaurant named after himself. Besides the restaurant business, the former NBA player has invested in the company Google before it was launched.
Linkin Park | Venture Capitalist Firm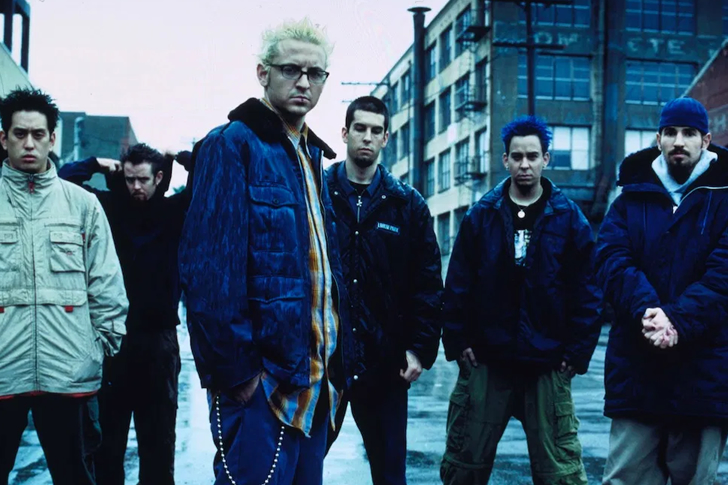 The rock band Linkin Park marked the 2000s era with the release of their first album Hybrid Theory. Since then, they have established themselves as the next big thing in the music industry. They could not be any more right. Several decades down the line later, some of their songs like In the End, One Step Closer, What I've Done, Leave Out All the Rest, and Breaking the Habit still move listeners to sing along. Interestingly, the bandmates turned their attention to other business endeavors during their free time from tours and studio recordings.
In 2012, the band's members Brad Delson and Mike Shinoda established the music business Machine Shop co. Three years later in 2015, they transitioned into a venture capitalist firm. Some of the company's initial investments were poured into startup businesses such as Shyp, Lyft, Blue Bottle Coffee, and Robinhood.
Justin Timberlake | Clothing Line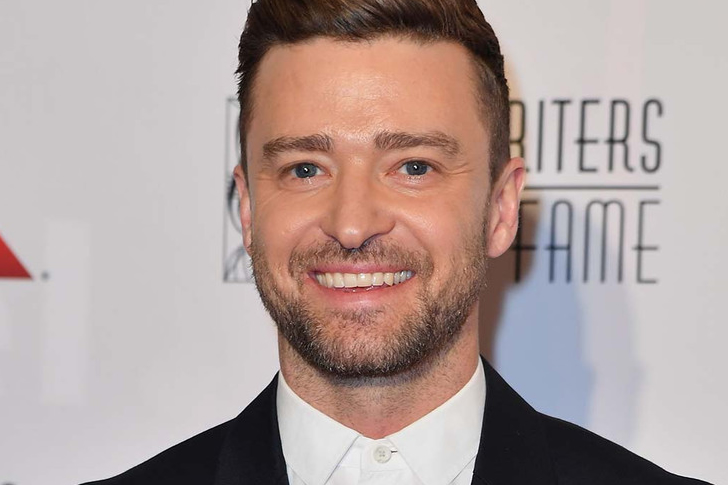 The 1990s saw a myriad of boy bands rise to fame. One of the most notable groups from that era was NSYNC. Justin Timberlake found his footing in the entertainment industry as the band's youngest vocalist. He later moved on to pursue a successful solo career. Other than his passion for music, Timberlake's knack for acting has earned him several credits from films like Friends with Benefits, Bad Teacher, and In Time. With a fruitful career, the now 40-year-old musician still chooses to explore other aspects of interest such as business.
Timberlake has since ventured into several business ventures, one of which is the clothing line William Rast. Originally established in 2005 with his friend Trace Ayala, the Rock Your Body singer re-launched his brand in 2016 with new designs. The company reportedly earns around $50 million from annual retail sales.
Rupert Grint | Real Estate Companies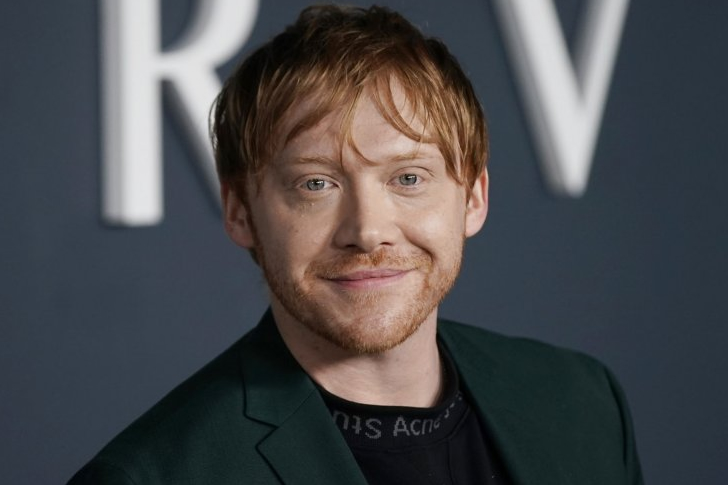 British actor Rupert Grint played a huge part in the childhoods of those who grew up watching the Harry Potter series. The now 32-year-old actor will always be remembered for the comedic reliefs offered by his character Ron Weasley in all eight films from the franchise. With the success of the series, Grint must have surely received a huge paycheck since he first accepted the role at eleven years old. After the end of that era, he decided to start allocating his earnings into real estate.
The actor's real estate portfolio is worth an estimated $30 million as of 2020. Grint and his father Nigel co-founded the housebuilder company Oneonesix Developments in 2004. The firm has reportedly continued to acquire numerous properties in London. Another one of his real estate companies, Clay 10, poured investments into a property worth around £8 million.
Jeremy Renner | Real Estate Investing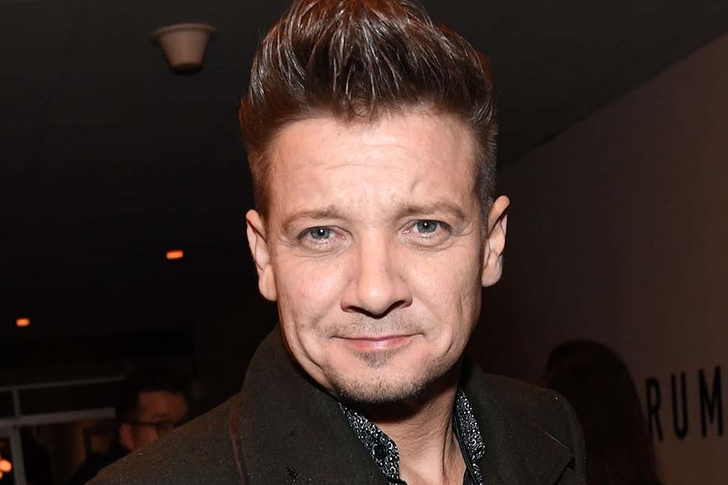 Jeremy Renner is one of Hollywood's treasured stars of all time. His numerous contributions to the entertainment industry are evident in the lost list of acting credits under his name. Some of his films are The Hurt Locker, The Assassination of Jesse James by the Coward Robert Ford, and American Hustle. His most recent role is the Marvel superhero Hawkeye in The Avengers franchise. Aside from being a multi-awarded actor, Renner has another talent: flipping houses.
Outside of the limelight, the 50-year-old actor enjoys acquiring, remodeling, and selling old architectural properties. He has been in the business of property development since the 2000s. Renner is quite a hands-on developer despite his busy schedule as a celebrity. According to him, he handles a wide range of responsibilities including design, material, and furniture, to name a few. He recently did some work on his mother's home.
James Franco | Film Industry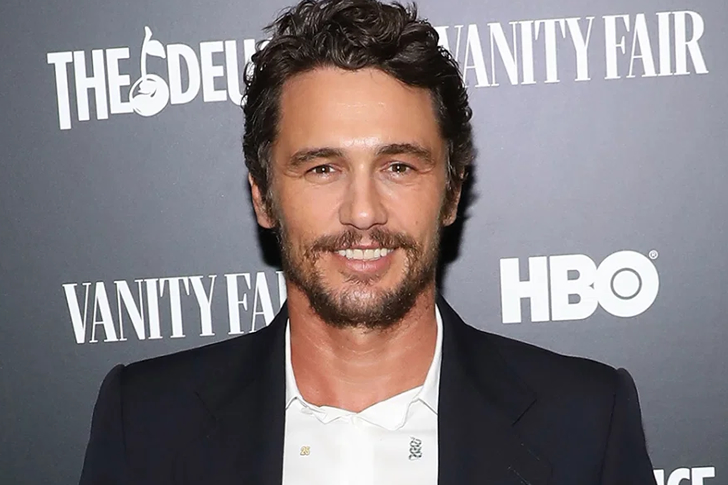 James Franco is one of the entertainment industry's revolutionary actors. He started his acting career in the late '90s, debuting in the series Freaks and Geeks. However, it was his portrayal of Harry Osborn in the 2002 film Spider-Man that propelled him to the international scene.  Among his list of acting credits are The Green Hornet, Eat Pray Love, Dawn of the Planet of the Apes, and The Adderall Diaries. The 42-year-old actor occasionally takes the director's seat like in the 2017 film The Disaster Artist and 2018's The Pretenders.
In 2003, Franco's passion for the film industry went beyond acting. Together with his friend Vince Jolivette, they co-founded Rabbit Bandini Productions. The company has since produced several films under its wing including As I Lay Dying in 2013, Spring Breakers and The Color of Time in 2012, and Good Time Max in 2007.
Soleil Moon Frye | Children's Fashion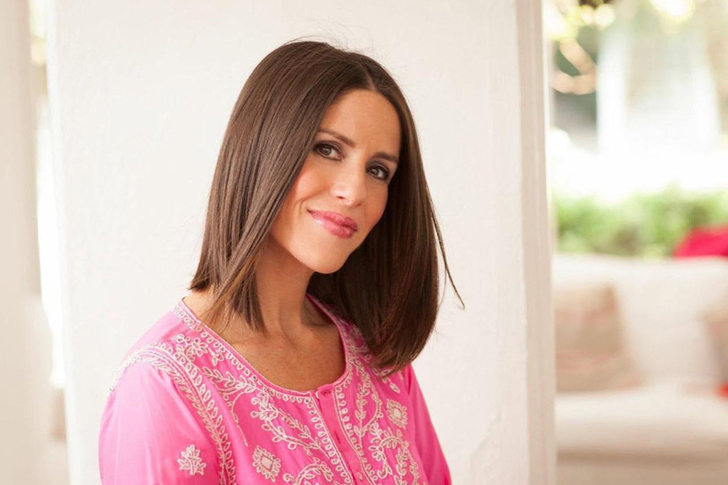 Soleil Moon Frye got a head start in the world of show business at the tender age of eight, playing the title role of Punky Brewster in the iconic 80's sitcom. Although the show itself didn't exactly rake in the ratings and lasted for only two seasons, her portrayal of the lovable and witty character endeared her to America's youth. The show eventually birthed an animated spin-off titled It's Punky Brewster, with Frye and the rest of the original cast reprising their roles. After her Punky days, the actress continued to appear in a few guesting on TV shows including a part in WB's Sabrina The Teenage Witch, which ran from 2000-2003.
With acting roles coming far and in-between, Frye ventured into the world of children's fashion when she co-founded The Little Seed with Paige Goldberg Tolmach. The clothing line is a one-stop, low-impact, eco-friendly kids' boutique in Los Angeles. To their credit, their innovative concept received huge commercial success and was eventually distributed in Target Stores all over the US.
Justin Bieber | Clothing Line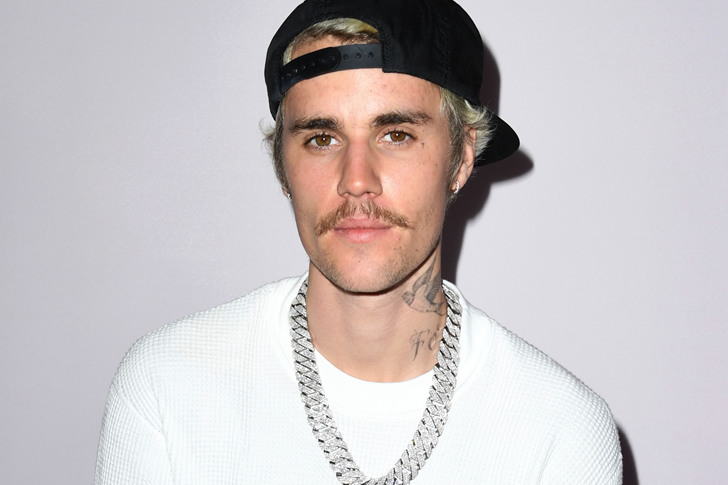 Justin Bieber took the world by storm when his first single One Time was released in 2009. The then 13-year-old singer was well-received by the masses, especially the younger female audiences. Bieber went on to record more albums and eventually produce hit singles like One Less Lonely Girl, Never Let You Go, Never Say Never, and What Do You Mean, just to name a few. With his well-established influence and fame, the now 27-year-old can pretty much do anything that his heart desires. The singer poured his investment money into his own clothing line.
Recently, it was announced that Bieber launched a street-style fashion line named Drew. The name of the brand comes from the singer's middle name. Aside from his business, Bieber does endorsements for several big brands such as Calvin Klein, Adidas, and Walmart. As of 2021, his estimated net worth is around $285 million.
Dwyane Wade | Fashion Partnerships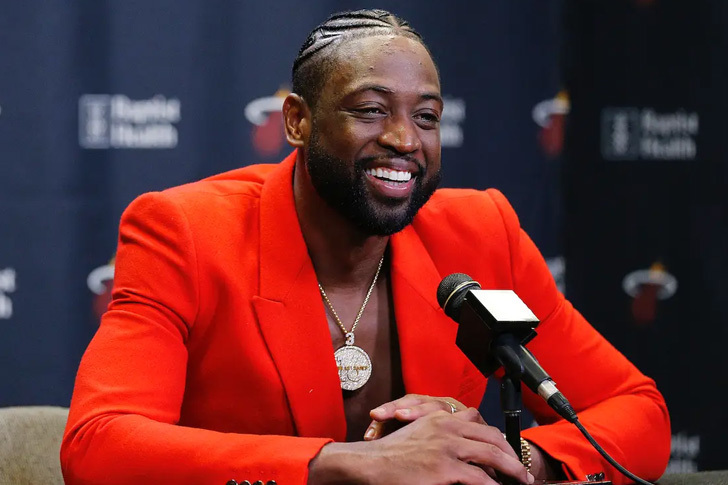 The skills of Dwyane Wade stretch far beyond the confines of a basketball court. Sure, it was his launch pad but the long-standing basketball star is known as well in the fashion scene. Wade has had several fashion collaborations: Away luggage, Stance socks, Mission athletic gear, Hublot watches, and many more. He continues to add to this list as well.
However, he isn't bothered by his long list of commitments or intense travel schedule. He's just doing the things he loves. According to the basketball superstar, fashion wasn't part of his plans; it just sort of happened along the way. Now, he considers fashion as a place where he's able to bring his ideas to life. For him, fashion not only brings out his style, but also his personality and adventures. To his credit, the talented athlete does always look fly.
Elizabeth Hurley | Beachwear Line
Known for her eye-catching outfits and gorgeous face, Elizabeth Hurley forged her career and became a staple in British pop culture. Her arsenal of previous experiences includes fashion and modeling. This eventually led her to establish her own line of beachwear named Elizabeth Hurley Beach. She launched it in April 2005 at the London-based department store Harrods. It was then expanded into the United States and other European countries later that year.
She modeled her own beachwear for the first time in December of that year, despite her saying that she did not want to pose for her product. With her added exposure, the brand continued to turn profit after profit over the years. Hurley expanded her brand into children's beachwear and other beach and resort accessories. The investments she poured into her line paid off and made her wealthy. As of this writing, her net worth is estimated at around $50 million.
Steve Carell | General Store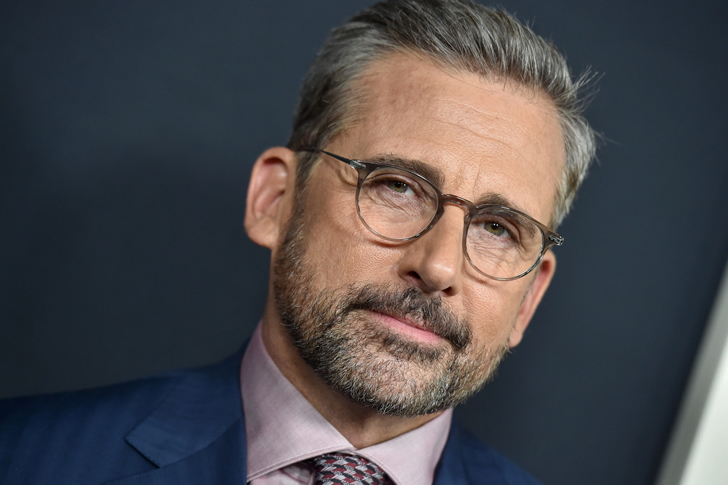 Steve Carell's acting career is nothing short of successful. Known for his films Get Smart, The 40-Year-Old-Virgin, and Despicable Me, his Hollywood journey has been very fruitful. However, the actor also has his very own business venture in his hometown. During the global financial crisis of 2008, a shop called Marshfield Hills General Store was put on sale by then-owner Sherry Bechtold. It was then that Carell approached Bechtold to purchase the store for $500,000.
After owning the rights to the store, he put his sister-in-law, Tish Vivado, in charge. Aside from preserving it, the Evan Almighty actor bought the establishment for sentimental reasons. This was where he first met his wife of 26 years, Nancy. Currently, the store is still operating. Among the things that can be found in the store are grocery items, store memorabilia, and merchandise from Carell's show The Office. His investment definitely paid off.
Kendra Wilkinson | Sandal Line & Real Estate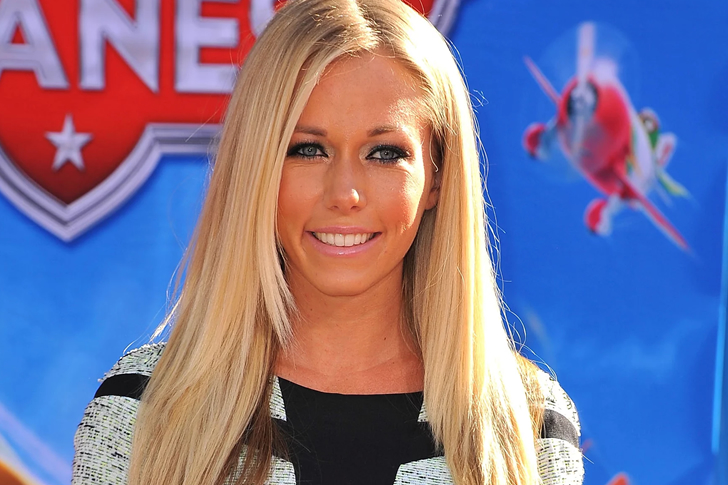 Kendra Wilkinson stepped into the limelight as one of the girlfriends of Playboy founder Hugh Hefner. The former The Girls Next Door reality star collaborated with fashion service company ShoeDazzle to launch her own eponymous line of sandals in 2020. The footwear received many 5-star ratings on the ShoeDazzle website, with each selling pair for less than $10. While there are only two sandal types, each came with various designs for customers to choose from.
Aside from her footwear line, Wilkinson also recently became involved in the real estate industry. In June of 2020, she passed her exam in real estate and was hired by The Agency, a luxury company founded by executive Mauricio Umansky. The Agency's investments include a Bel-Air mansion that they recently leased for $50,000 per month after it was put up on the market for about $7 million.
Kathy Ireland | Fashion Line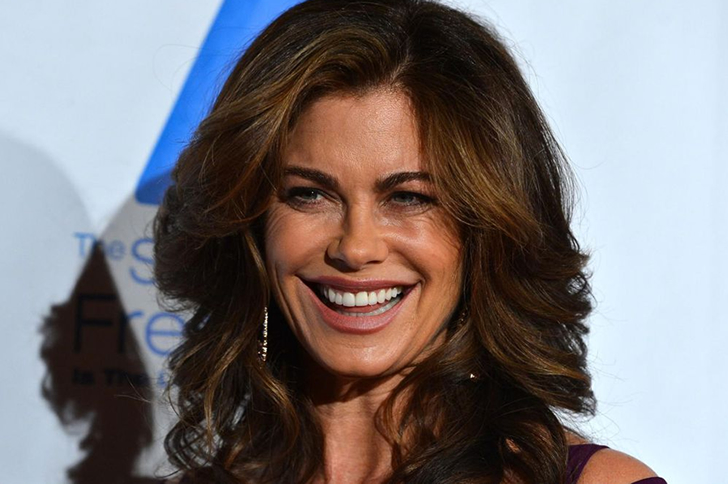 Kathy Ireland became one of the richest former models in the world after her business ventures took off. She became an entrepreneur when she started her own company called kathy ireland Worldwide in 1993. Initially, the company acted as a brand marketing firm with direct association with department store chain Kmart. During this time, the enterprise sold swimwear, accessories, sweaters, and other home products. In 2003, it severed ties with Kmart on its exclusivity. From then on, the company became its own licensor of products related to Ireland and ventured into other products and services such as designing and home furniture.
This move proved to be successful as by 2012, the company generated $2 billion in sales and made Ireland rich. By 2019, her company was involved in several industries aside from the original fashion line, such as pet and children's toys and jewelry. An insurance company even partnered with the model to hold an event to encourage young women to go into science and technology. As of this writing, Ireland is estimated to be worth nearly $500 million, making her among the richest self-made women in the world.
Will Ferrell | Entertainment & Media Production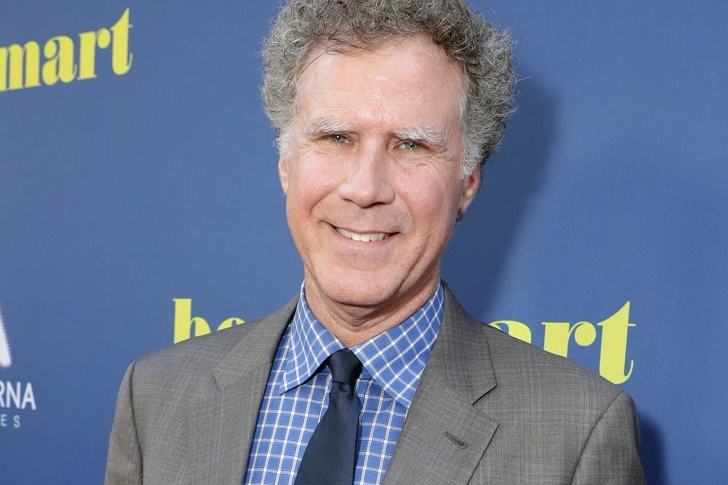 Known for his situational and improvisational comedy, Will Ferrell became a giant in the entertainment world. A lot of people might think that he solely invested his time in his career. This is why it came as a shock to many that Ferrell has a business enterprise. He became a businessman by co-founding the production firm Funny or Die, along with director and frequent collaborator Adam McKay, Chris Henchy, and Mark Kvamme.
It immediately became a highly successful company, with frequent collaborations from comedians and actors. Some of its most popular IPs include Between Two Ferns, Drunk History, and Billy on the Street. It signed a partnership with HBO in 2008 and received investments from venture capitalist firms, including Sequoia Capital in 2007 and 2010. As of 2021, shows from the company were well-received, with Zach Galifianakis' Between Two Ferns receiving an Emmy for Best Web Series.
James Cameron | Plant-based Protein Food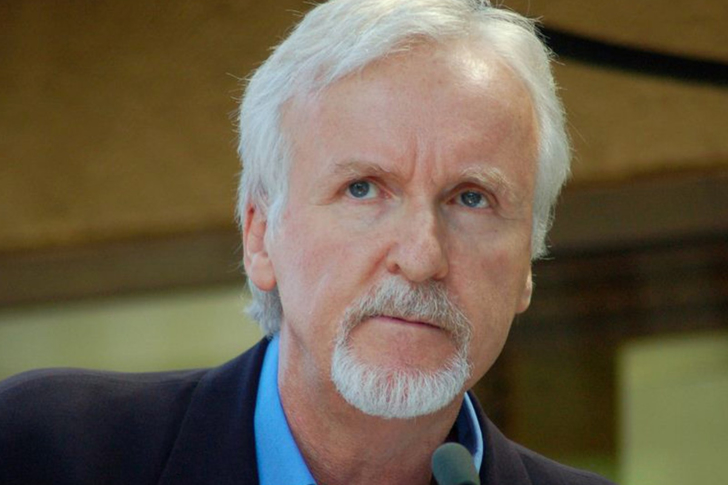 Thanks to The Terminator and Aliens' timeless popularity, director James Cameron was praised for single-handedly reviving a once-dead science fiction genre. He was a brilliant mind who invented modern film technology to bring his dreams to life in the middle of his creative process. By merging his passion for oceanic exploration and creativity with his love of cinema, he advanced underwater filmmaking to a great degree. The 1997 romantic drama film Titanic cemented Cameron's status as a master filmmaker, despite his penchant for deep and outer space aliens.
Cameron has thrived on tragedy and dystopia throughout his 40-year career. When it comes to business plans, however, the Hollywood director is banking on a better future. Cameron and his partner, Suzy Amis Cameron, launched Verdient Foods Inc., which focuses on plant-based foods and products. The Camerons' dedication to fighting climate change is reflected in these actions.
Edward Norton | Tech Investor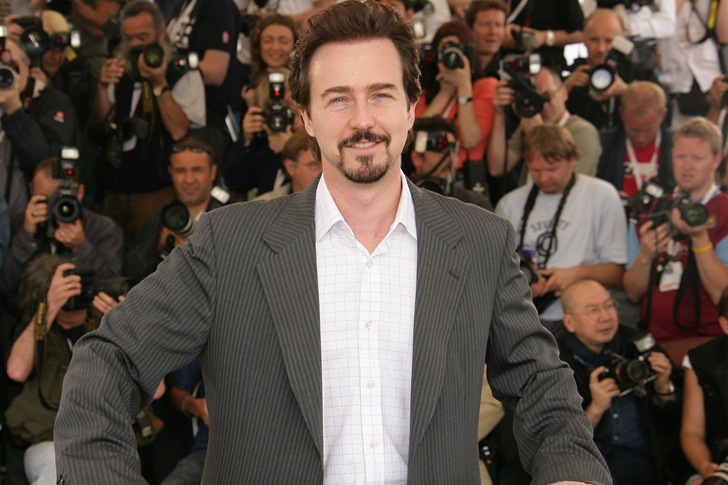 Edward Norton started his career as an actor but soon advanced to producing and directing roles. He's played everything from a ruthless criminal to a period romantic lead, consistently wowing audiences for years. While films like American History X and Fight Club may have given him a wider audience, he established himself as a film enigma with memorable performances in comedies and period dramas.
Norton's on-screen performances have been less frequent, as he's been focusing on various tech-related investments rather than acting. The actor is the CEO and founder of CrowdRise, a tech company that helps nonprofits raise funds through crowdfunding campaigns. Norton is also the co-founder of EDO. EDO is attempting to destabilize the decades-old Nielsen television rating system. He saw Uber's promise as well and was an early investor of the ride-hailing app. Edward has had a successful acting career, so it's fair to assume he's done even better as a tech entrepreneur.
Quentin Tarantino | Production Company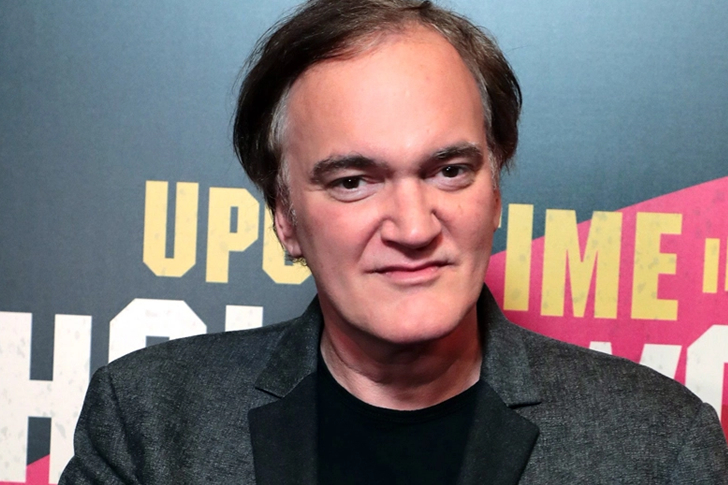 Thanks to his multiple awards for his groundbreaking and widely imitated Pulp Fiction, Quentin Tarantino's work soon became associated with Hollywood legend. Initially, he established himself as a novelist, penning the first drafts of True Romance and Natural Born Killers. After capturing Hollywood's attention with Pulp Fiction, Tarantino made critically acclaimed films and Oscar contenders, including Inglorious Basterds and Django Unchained.
His passion for movies led him to found A Band Apart, a production company. Although the company is listed as the studio for some of his films, it is unclear if it was reformed for those movies. It is definitely a good use of his investment money considering the line of work he is in, and it seems like he isn't going anywhere anytime soon. His influence as an artist will undoubtedly be felt in unexpected ways as he moves on to new artistic projects.
Jared Leto | Tech Investor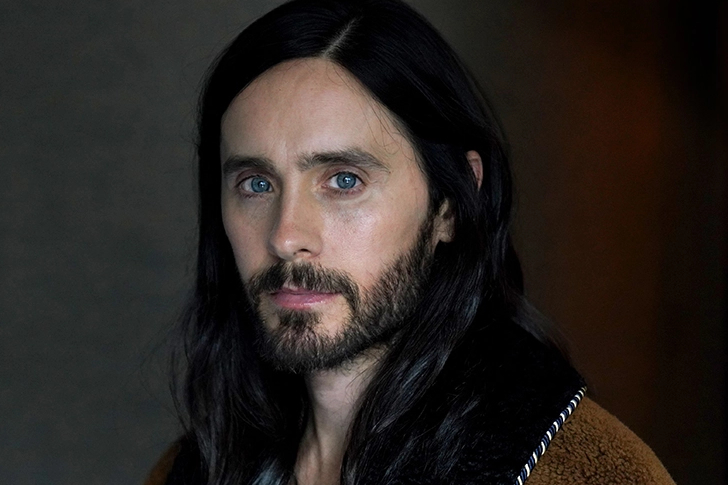 Jared Leto has built a solid acting reputation and developed into a leading man known for his risky choices. He lived the life of an actor for many years, immersing himself in roles as The Joker of Suicide Squad. His increasingly assured work as an actor, culminating in his Best Supporting Actor Oscar for Dallas Buyers Club cemented his status as one of the most enigmatic movie stars of his generation.
You may recognize the actor from the big screen where he most recently played a villain, but he also has various business investments. Leto has invested in more than 50 early-stage technology firms, including Uber and Airbnb, a home rental platform. He is the founder of other companies like The Hive, The One and Only Golden Tickets, and VyRT. He was also a shareholder in the social media platform Reddit, the private jet airline Surf Air, and the financial services firm Robinhood. That is indeed a long list of promising tech startups in his portfolio.
Magic Johnson | Investment Company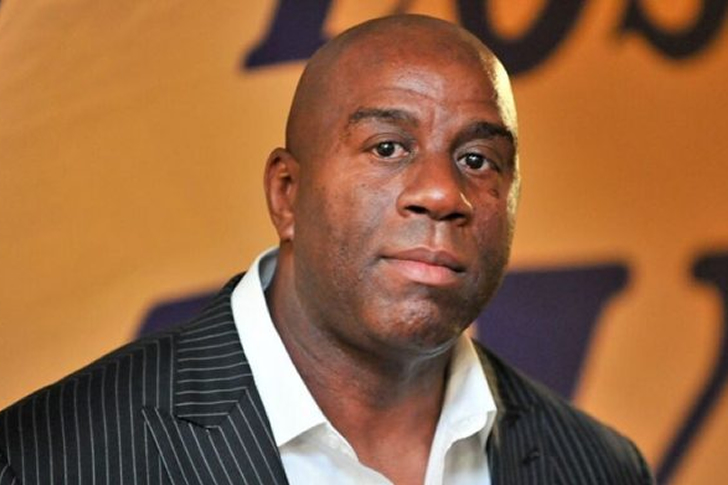 Earvin "Magic" Johnson, a former basketball player for the Los Angeles Lakers, is one of the most famous athletes in the United States. He was the driving force behind the Lakers' legendary "Showtime" heyday team, which included Hall of Famers Kareem-Abdul Jabbar and James Worthy. Johnson is widely regarded as one of the greatest players in NBA history and the best point guard ever.
Following his playing days, he became a businessman who invested in several different investments. He founded Magic Johnson Enterprises, a business empire worth more than $1 billion today in retirement. The company is the parent firm of Magic Johnson Theaters, a film studio and a promotional marketing firm. Johnson is considered one of the wealthiest athletes to date. In more ways than one, he has become the role model for many players after they retire from professional sports.
Karlie Kloss | Coding School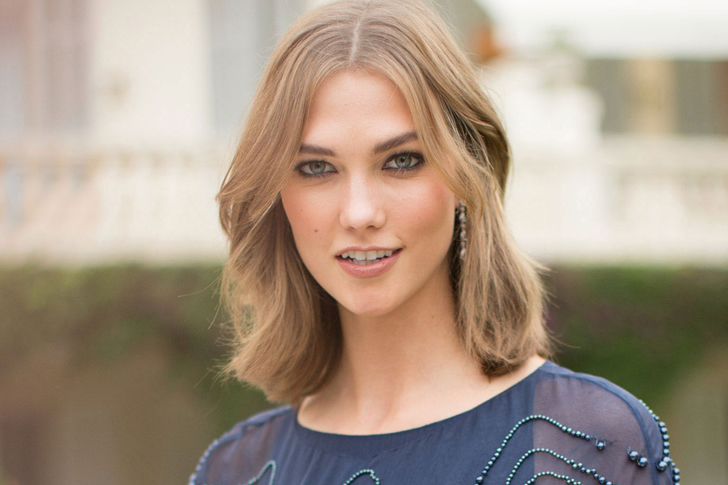 Karlie Kloss started modeling in her teens, moving to New York City to work with brands such as Abercrombie Kids and Marc Jacobs. She built an impressive résumé that included modelling gigs for Christian Dior, Dolce & Gabbana, Hermés, and many others. Kloss rose to prominence as a featured model in magazines such as Allure, British Vogue, and Elle. Her great degree of fame resulted in getting hired to host the 17th season of Project Runway.
Outside modeling for most fashion houses, Karlie created Klossy, her YouTube channel that shows behind-the-scenes footage from the fashion industry. The model has also ventured beyond fashion, collaborating with Momofuku Milk Bar to create Karlie's Kookies, with a portion of the proceeds going to the children's charity FEED. After being inspired by entrepreneur friends to attend a coding boot camp herself, she created Kode With Klossy, an initiative to get girls into coding. Her love for fashion and advocacies has gained her over 18.2 million followers to date.
Dan Aykroyd | Music Venue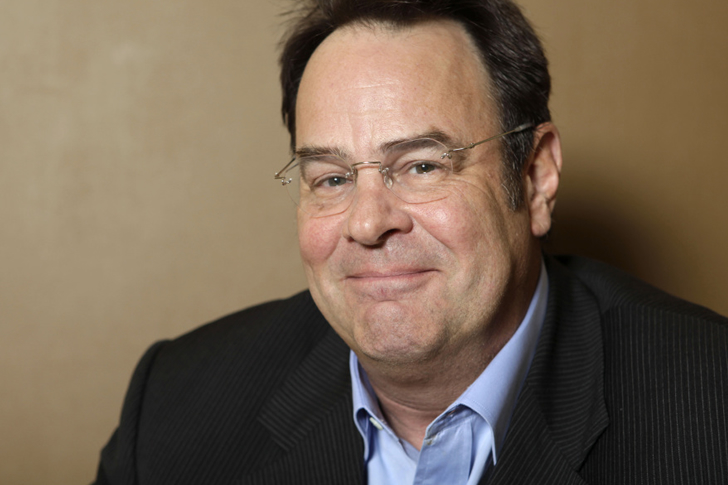 Dan Aykroyd, perhaps one of the most prominent talents to arise from the original cast of NBC's Saturday Night Live, has enjoyed long-term success decades after his pivotal role in launching the iconic late-night comedy show. He is best known for portraying energetic parapsychologist Ray Stantz in Ghostbusters. Perhaps his most significant comic legacy will be his quirky stint on SNL during its golden years, as well as his formidable on-screen acting.
The fearless actor matured into a wealthy businessman while continuing to collaborate with younger comedy superstars. Aykroyd has several investments, one of which is the House of Blues. He founded it in 1992 with Isaac Tigrett, the co-founder of Hard Rock Café. They planned to make the House of Blues a first-class shrine to hard-working blues performances, but don't expect just blues. They have one of the most diverse booking calendars in the industry, with a healthy dose of rock, pop, and country mixed in for good measure. As warm and welcoming in person as his public image indicates, he claims that his more than 45 years as a professional actor prepared him well for his transition to entrepreneurship.
Kevin Smith | Comic Book Store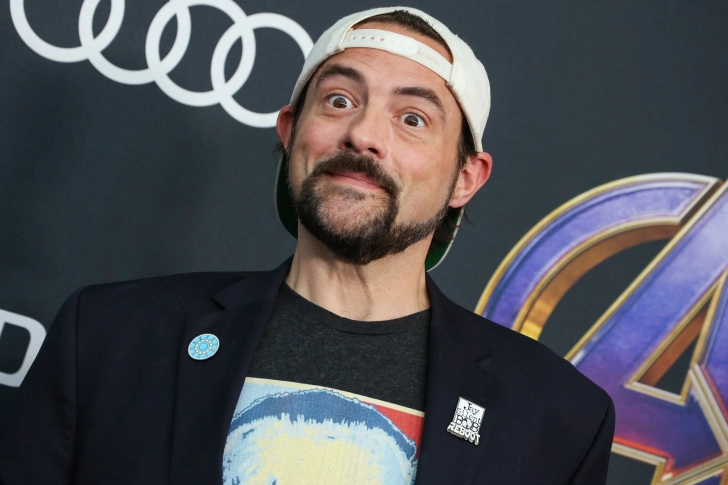 When his independent feature Clerks went on to gain a great degree of success and win awards at both the Cannes and Sundance film festivals, Kevin Smith became the idol of aspiring filmmakers all over the country. The actor-director used his movies to extend his fictional world, which included a recurring ensemble of characters that later appeared in other mediums such as comic books and an animated television series. Smith did sometimes stray from his comfort zone, as he did with Jersey Girl, cementing his reputation as a defender of the Gen-X generation.
His lifelong involvement with comic books is one of his most distinguishing characteristics. He used his niche interests to run Jay and Silent Bob's Secret Stash in New Jersey. Built in 1997, the store sells comic books and comic-related products. Smith is a successful individual who has accomplished one of the world's unusual feats: being rich enough to pursue his life's passions.
Armie Hammer | Oil Business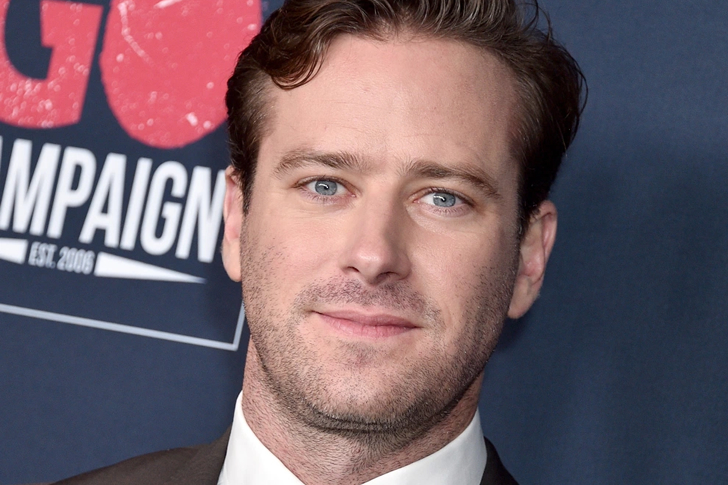 Armie Hammer delivered one of the most talked-about film appearances of 2010 with the aid of a little movie magic and his natural talent. The actor received rave reviews for his scene-stealing depiction of real-life twins in The Social Network. His breakthrough guest appearance in the TV series Gossip Girl made him suitable for a wide range of television ventures and blockbuster films. His well-received co-starring role in Clint Eastwood's biopic J. Edgar only added to his growing reputation as a rising Hollywood star.
Hammer's fortune was already in the multi-millions before his Hollywood career, owing to his family's oil wealth. Armie is the great-grandson of Armand Hammer, the famous oil tycoon and the founder of Occidental Petroleum. Their family owns several investments, including Armand Hammer Productions. Despite his namesake's legacy, the actor attributes his achievements to his own efforts.
Katy Perry | Music Label And Mobile App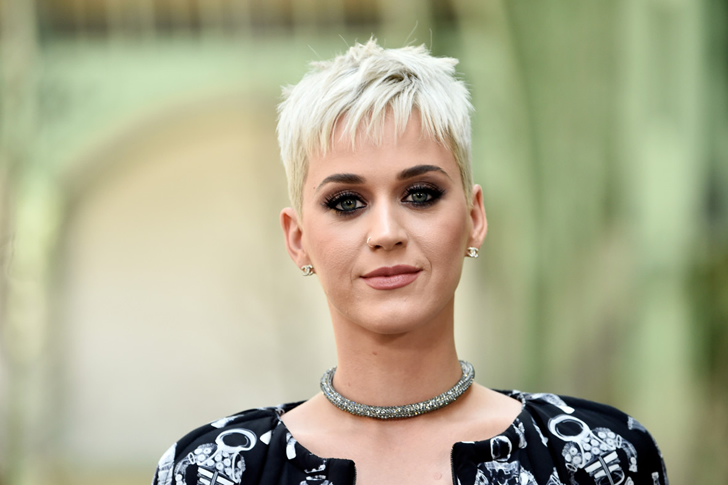 It may seem that Katy Perry rose to fame overnight, but it took years of perseverance before she made it to the top of Billboard Hot 100. The popstar's reputation was cemented by a string of hit singles from One of the Boys, bolstered even further by her follow-up album Teenage Dream. She was the first artist since Michael Jackson to have so many hit singles from a single album. In 2012, Billboard labeled her Woman of the Year. Perry has also written songs for other big pop stars like Britney Spears and Iggy Azalea.
It's reasonable to assume that a large amount of her money comes from her albums and tours, but some of her fortune comes from her trail of investments. She launched her label, Metamorphosis Music, under Capitol Records in June 2014. Perry also released Katy Perry Pop, a mobile app through Glu Mobile in which her character helps players become famous musicians. Her combined efforts in performing and business ventures brought her millions of dollars, making her one of the highest-paid artists to date.
Billy Corgan | Wrestling Company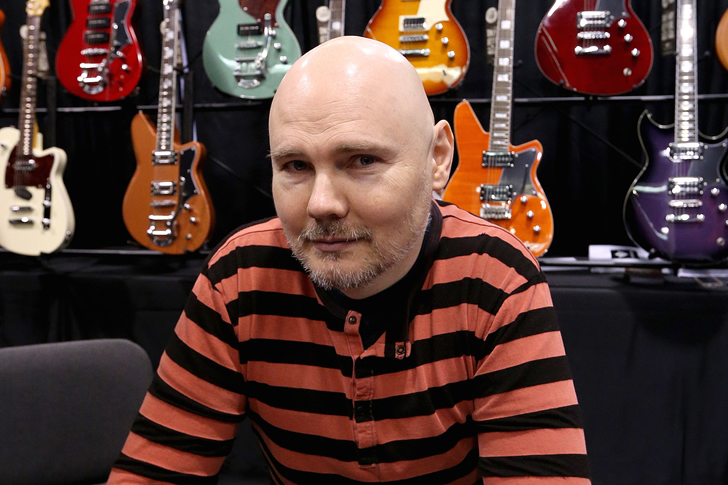 Billy Corgan used his singing abilities to perform rock music as an entertainer. His early work was mainly used in high-octane action movies, including Ransom and Batman & Robin. He co-founded the iconic band, Smashing Pumpkins, and gained a massive degree of success. In 1991, the band released its debut album, Gish. Their second album Siamese Dream was a multi-platinum success and received positive reviews. Corgan has been the driving force behind the rock band's trajectory with his confessional lyrics, high production values, and soulful musical interplay. In less than three years, the Smashing Pumpkins turned themselves into a significant music sensation, thanks to his guidance.
Outside of music, Corgan founded Resistance Pro, a Chicago-based independent wrestling promotion. He joined Total Nonstop Action Wrestling as Senior Producer of Creative and Talent Development in April 2015. Corgan was confirmed to have purchased the National Wrestling Alliance in May 2017. He is working on new Smashing Pumpkins tracks, but he'll be relaunching the National Wrestling Alliance on March 21 with a pay-per-view dubbed Back For The Assault, which will be streamed on FITE.
Pharrell Williams | Clothing Brand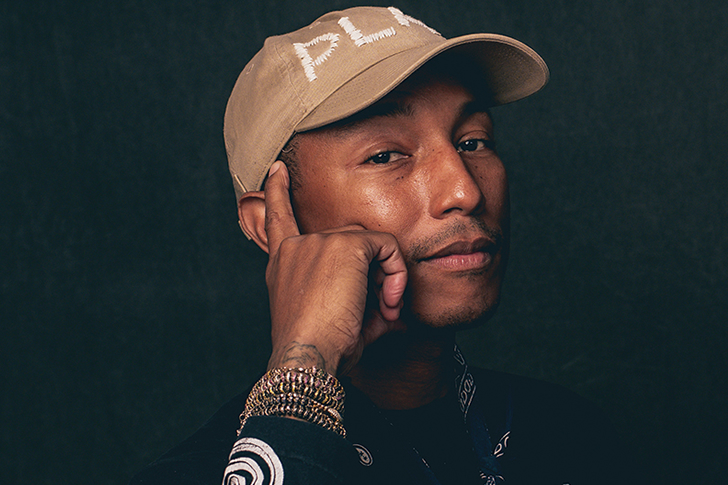 Pharrell Williams is one of the most notable figures in contemporary hip-hop and R&B. As a part of the producer duo Neptunes, he went multi-platinum for his work on singles like Hot in Here and Hollaback Girl. He ventured into soundtrack work, composing music for the 2010 film Despicable Me and its 2014 sequel. The latter included the song Happy, a cultural sensation that spawned fans singing and dancing to it worldwide.
Williams has turned his songwriting prowess into a thriving business empire. His investments, including clothes and jewelry, have earned him a net worth of more than $100 million. His artistic interests led him to work in the fashion industry. He owns the clothing labels Billionaire Boys Club and Ice Cream Footwear. In addition, he has collaborated with brands like Adidas, Louis Vuitton, and Chanel. This has become more than the most significant spike in Williams' career, as he found a realm of interaction by accepting his otherness.
Nas | Tech Investments And Media Company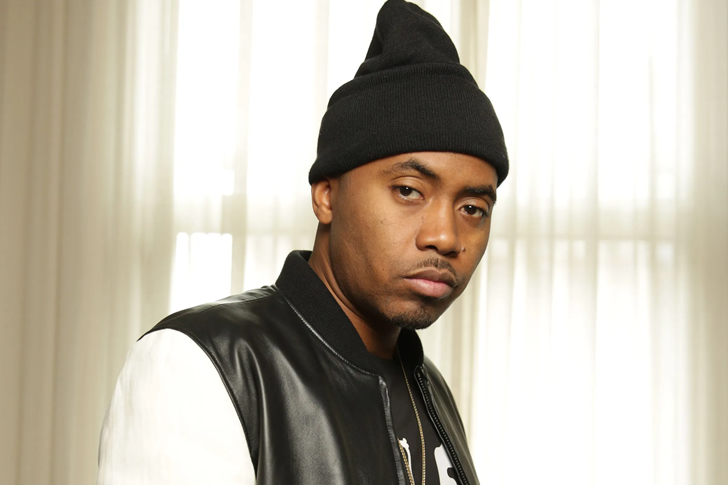 Nas has established himself as one of New York City's leading rap voices since his classic debut Illmatic. He has evolved as an artist over time, from a young street follower to a vain all-knowing sage, as evidenced by his Grammy-nominated albums. With albums like Nasir and King's Disease, he has continued to add to his extensive discography after relaunching and expanding the multimedia hip-hop company Mass Appeal.
Nas has had a lot of success in the music industry and wants to replicate that success in his investment portfolio. This isn't any rudimentary investment portfolio. Nas has established a vast venture capital and technology investment empire in the shadows. He is a founding member of Queensbridge Venture Partners, a tech venture capital firm named after his hometown. He is linked to the Ring doorbells that you see capturing doorstep videos all over the place. Nas is also a partner of Sweet Chick restaurant with several branches across New York. With his massive fortune, life is indeed good for the rapper.
Sammy Hagar | Liquor Business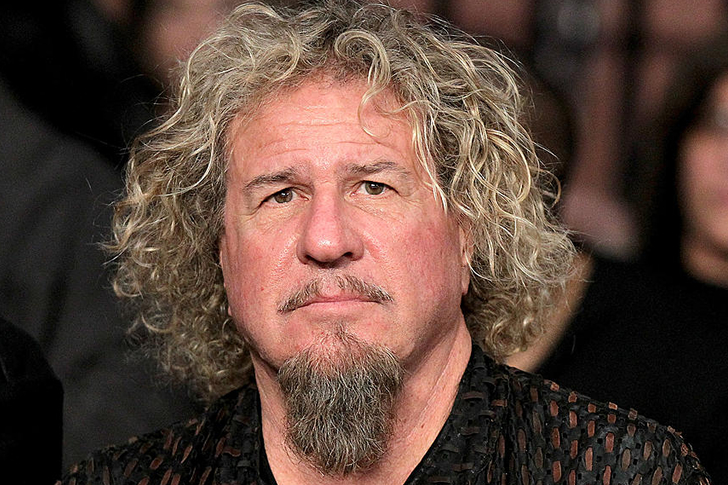 Sammy Hagar is best known as the former lead singer of Van Halen. During this time, the band was still enjoying mainstream success and building on their already legendary reputation. Before joining the band, Hagar was a shining star in his own right, having had many solo hits and becoming a band of Montrose. There's no denying that Van Halen was a force with him and his vocal prowess at the helm.
Though Hagar has made a name for himself on stage, he has also made a name for himself as an entrepreneur. He was able to get on the bandwagon that many celebrities are now riding: beginning and investing in liquor brands. Not only was the booze flowing for Hagar, but he had investments in Cabo Wabo cantinas, which offered fantastic food and drinks and proved to be profitable for the rocker. He is a musical genius in his own right, and his Cabo Wabo deal made him a business legend as well.
Jason Derulo | Clothing Line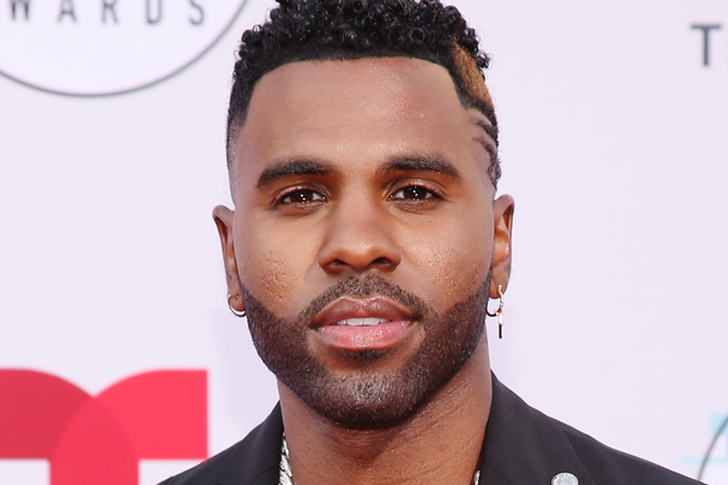 Jason Derulo was signed as a songwriter to Cash Money Records in New Orleans when he was 17 years old, and one of his first recorded songs was Playing With Fire. He was discovered by artist J.R. Rotem after winning the grand prize on T.V.'s Showtime at the Apollo. Rotem started working with Derulo after having hit singles with Rihanna, Lil Kim, Britney Spears, and others. Derulo's self-titled debut album was a success in the United Kingdom and reached the Top Ten in the United States.
The Whatcha Say singer turned his musical success into lucrative business investments that have continued to pay off handsomely. He said that all he wants is to keep growing in the same direction that he is passionate about. Derulo is an investor in the premium sneaker collection LVL XIII, created in partnership with Atlanta-based designer Antonio Brown. His passion has expanded beyond music and has delved into two of the 2020s most common entertainments: alcohol and TikTok. In addition to vodka, he owns Catch LA and Rumble boxing. He continues to grow his portfolio by taking it one day at a time.
Akon | Akon City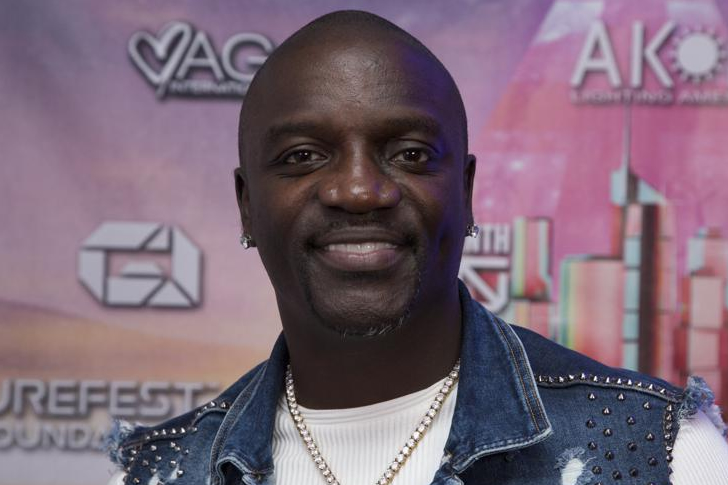 Akon is one of the most popular musicians of all time, best known for his hit single Smack That. This legendary pop star is making every kid's futuristic dream into a reality through his very own 2,000-acre, solar-powered Akon City in Senegal.
The city is planning to have amenities such as shopping malls and eco-friendly resorts. It will also have gleaming skyscrapers. If you think having a city built after you is extravagant enough, wait until you hear what the city's central currency is, Akoin. The name is a combination of Akon and the word coin and was founded by the singer-songwriter himself. The Akoin will rely on smartphones as it is a form of cryptocurrency. This city would provide opportunities for the people of Senegal. An initial $6 billion was collected in investments for this project. It is truly an ambitious project that will soon turn into reality.
Fergie | Miami Dolphins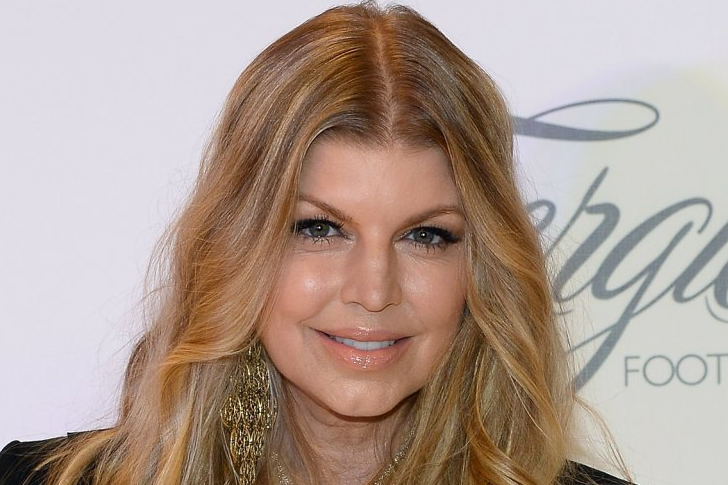 Fergie is an American singer-songwriter and a former member of the ever-so-famous hip hop group, Black Eye Peas. What a lot of people don't know is that Fergie is also keen on business ventures. In fact, she has an extremely impressive portfolio. This Grammy Award-winning artist has been doing a lot of financial planning because she wants to expand her fortune wisely. She has been carefully investing her money from vodka to cosmetic products. She even has her own lines of perfumes and nail polish. However, the singer's biggest investment yet will have to be a professional football team.
The National Football League's Miami Dolphins has made a huge fan out of Fergie, so it made perfect sense that she put in a reasonable amount in the team back in 2009. The buy-in was a huge deal for her because she's in it for the long run.
Diddy | REVOLT MEDIA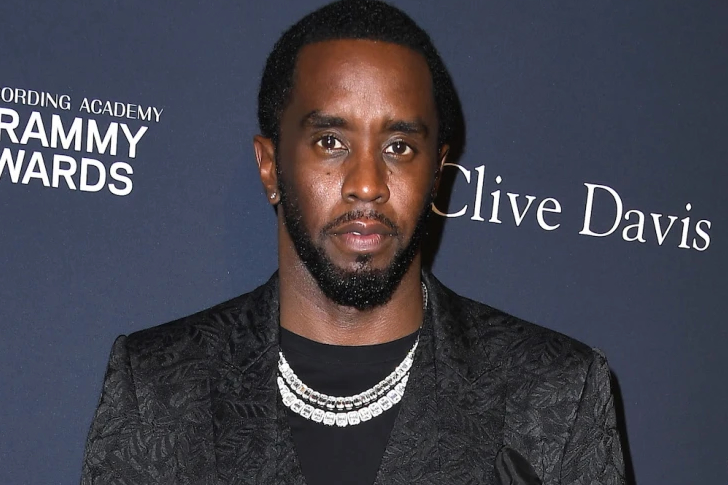 Famous American rapper, Sean John Combs, also known as Diddy, is not only popular for his amazing talent as a musician, but he has also built quite a name for himself in the world of business too. At 12 years old, he began his business career by delivering newspapers. One important thing he learned about being a newspaper boy was that caring made him better. To this day he makes sure he is not only doing business for the financial gain, but he also makes sure his business ventures are able to have the connection he wishes to have with his customers.
Diddy owns a series of brands, not to mention his investment portfolio. Some of his brands include Combos Wine and Spirits, AQUAhydrate, Bad Boy Worldwide Entertainment Group, REVOLT MEDIA and TV, REVOLT Films, and The Blue Flame Agency. He simply has a vast number of businesses that he oversees, from beverages to entertainment to music and entertainment. This celebrity has become a full-time entrepreneur. Diddy's net worth is about $885 million as of 2021.
Kim Kardashian | KKW Beauty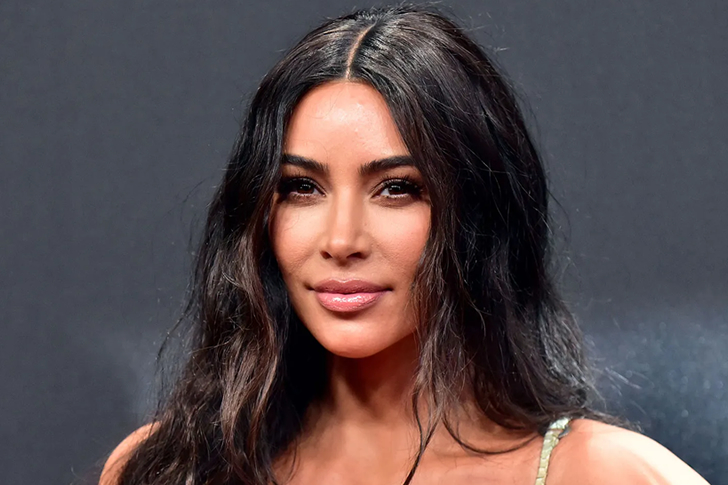 American socialite Kim Kardashian is famous for the reality television show, Keeping Up With The Kardashians. However, this star is not about to lock up her fortune inside of a vault. Instead, she wants to double them, maybe even triple, if she could. Her business ventures include cosmetics and perfumes, shapewear, and even a mobile game.
However, most of her income comes from her company, KKW Beauty which launched back in 2017. It wasn't without any rumors, though. When she first announced her beauty line, many speculated that she was trying to compete with her sister, Kylie Jenner. That was never the case since Kim's target audience is way different from Kylie's. Moreover, while Kylie Cosmetics focuses more on products for the lips, KKW Beauty is all about contouring. In addition to this, in 2019, she launched her inclusive shapewear brand called Skims. Overall, This self-made woman of 2020 already has a net worth of $780 million that is good enough to give her a good credit score.
Jerry Seinfeld | Microsoft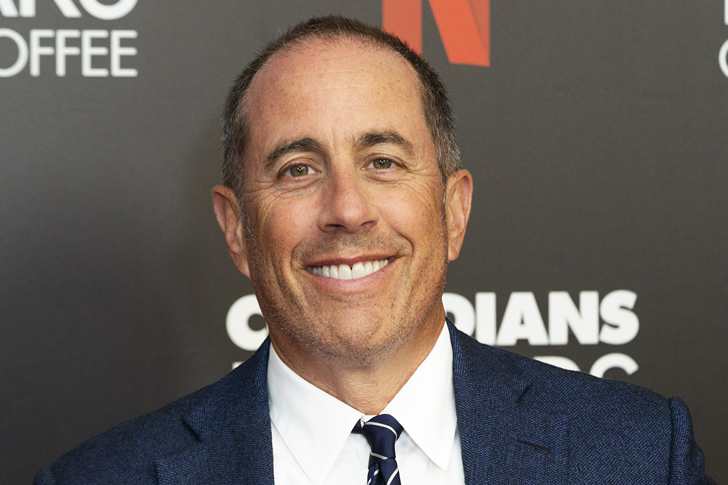 Hollywood A-lister Jerry Seinfeld is one of the biggest names in the industry, popularly known for his show-stopping comedic skills that come naturally to the actor. The majority of his fortune came from one of the most famous television sitcoms, Seinfeld. To this day, it is still an immensely profitable show. The credit for much of the show's success goes to its syndication royalties. Jerry might have earned a handsome amount through his base salary on the show, but he got billions of dollars through rights sales.
A great example would have to be the $500 million sales he got from Netflix back in 2019 to acquire the series's digital rights for five years. The show generated a staggering $4 billion in revenue, making it one of the most successful television shows in history. Believe it or not, that helped Jerry's net worth skyrocket to $950 million.Apart from earning his fortune through savvy negotiations, he also goes for safer investments by making sure he invests his money in reliable companies, like American Express and Microsoft.
Simon Cowell | Syco Entertainment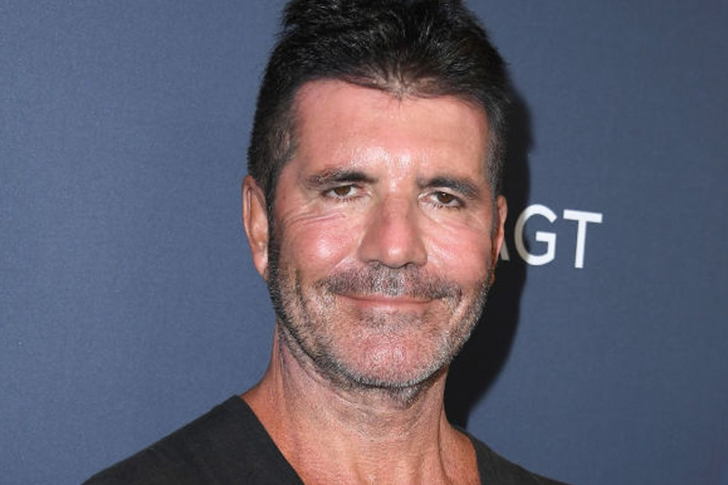 Simon Cowell may be famously known for being a judge on television talent competitions such as The American Idol and The X Factor UK, but he is also a very successful entrepreneur. In fact, this man has business ventures everywhere. The most notable one will have to be Syco Entertainment. The company is a British multimedia entertainment company owned and founded by The X Factor UK judge. The company currently has two base offices, one in London and one in Los Angeles.
Syco Entertainment operates many divisions, including television and film production, record label, publishing, and, of course, his forte, talent agency. Simon Cowell created the company back in 2005 with the help of Sony Music Entertainment. Today, Syco manages a string of high-end television and music brands through partnerships with Sony Music. This multi-million dollar investment is a massive success for Simon.
Gloria Estefan | Cardozo South Beach Hotel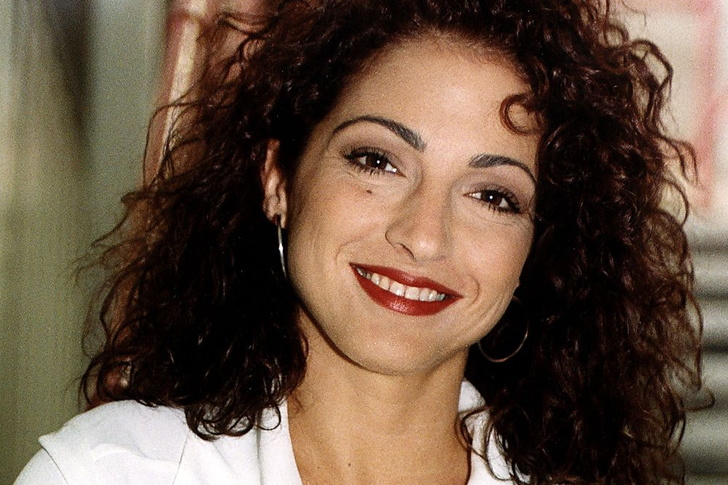 As most of us know, Cuban-American singer-songwriter, Gloria Estefan, is a winner of multiple Grammy Awards for her undeniable talent. However, this pop star can do more than that. It may come as a surprise to a lot of people, but she is also a hotelier. Together with her husband, Emilio Estefan, Gloria owns several hotels all over Miami, Florida. Today, the Estefans have two hotels in Florida. One is at Vero Beach, called Costa d'Este Beach Resort and Spa, while the other is at Miami, Cardozo South Beach.
The business venture had come a long from when they first started with a small apartment.The Miami resort is a 1939 Art Deco icon on Ocean Drive, and after almost four years of renovation, it finally opened. However, before it did, the Estefans should be given credit for beautifying the place since it cost them $15 million and a lot of their creative juices to have the site redone.
Celine Dion | Celine Dion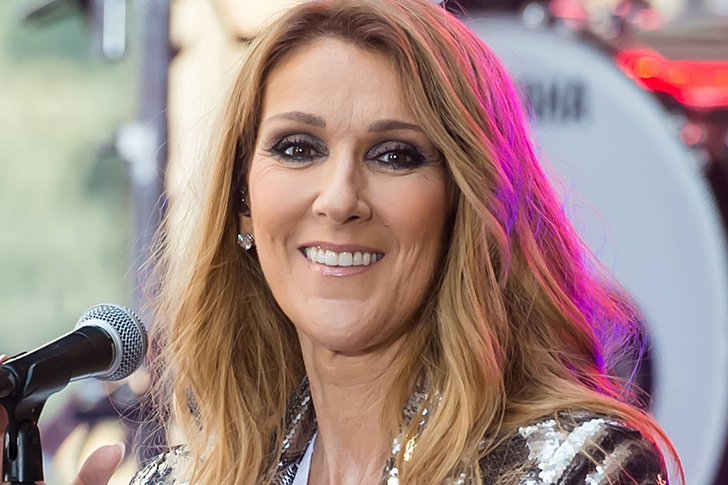 Celine Dion is one of the world's biggest names in the music industry. Born into a musically inclined family, she was able to hone her talents in singing and songwriting at the tender age of twelve. With all that said, you would know that her destiny was to have a jaw-dropping career in the entertainment industry. However, as it turns out, this songbird can do more than that. Outside of the music realm, Celine has built quite a name for herself in the world of fashion.
If you didn't know, the songstress launched a collection of accessories along with bags and luggage called Celine Dion in 2017. The songstress even produced a line of children's wear that is both minimalist and gender-neutral. Back in 2019, she also became the spokesperson for L'Oréal. Apart from her musical success, she was also given credit for her relevance in fashion. She even received The Canadian Art and Fashion International Style Icon Award.
Gwyneth Paltrow | Goop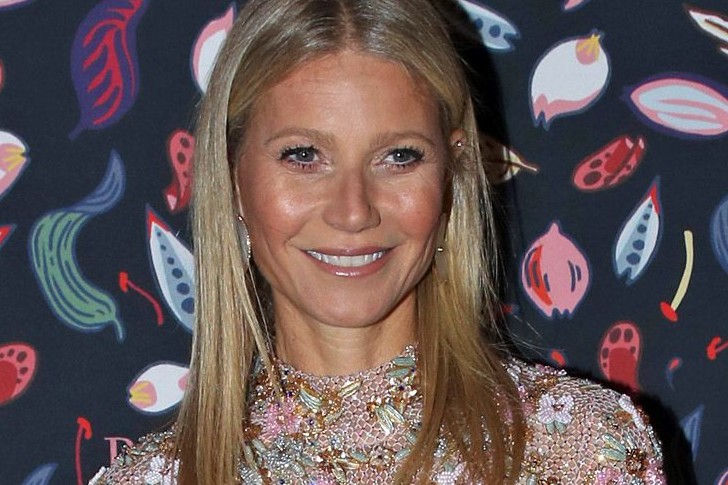 The renowned actress who won the Oscar for Shakespeare In Love is not only known for her versatility and professionalism in acting. She is also quite a business mogul. As it turns out, Gwyneth Paltrow is a multi-talented woman who has several investments in various companies. Her most noteworthy business venture will have to be Goop.
Goop is a lifestyle and wellness brand that Gwyneth founded and managed as a chief creative officer. She is also a beauty product designer, but Goop is her primary business launched in September 2008. It started as an email newsletter providing new-age advice that came out every week. They later added a website, expanding the company into e-commerce. As of 2018, this venture's value rose to about $250 million, showing Gwyneth worked hard to get the company up and running. Who knows what kind of success the company can achieve in the coming years.
Gabrielle Union | Flawless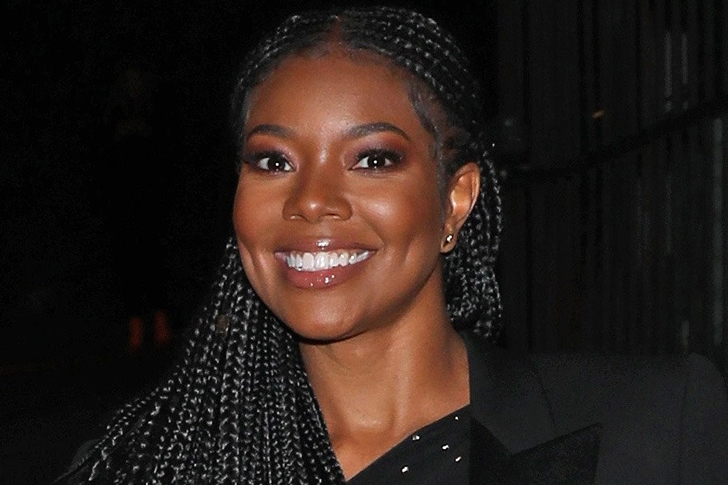 Gabrielle Union started as an actress in the nineties, appearing in television sitcoms before landing roles in blockbuster films such as 10 Things I Hate About You and All That. Besides that, however, she is also doing exceptionally well as an entrepreneur. Gabrielle recently bettered and relaunched her majority-Black-owned hair care line called Flawless. This company's main objective is to give customers hair styling products that help protect hair against styling damages.
The actress's brand also has products that will help repair and renew hair breakages. They basically have a collection of products that are suitable for their customers' own needs and style. In addition to that, she also co-founded the company Bity's, which primarily sells organic snacks. She has been cultivating these investments, and it has been growing more beautiful ever since.  Hopefully, the coming years will bring more progress to the actress and her businesses.
Mark Wahlberg | Wahlburgers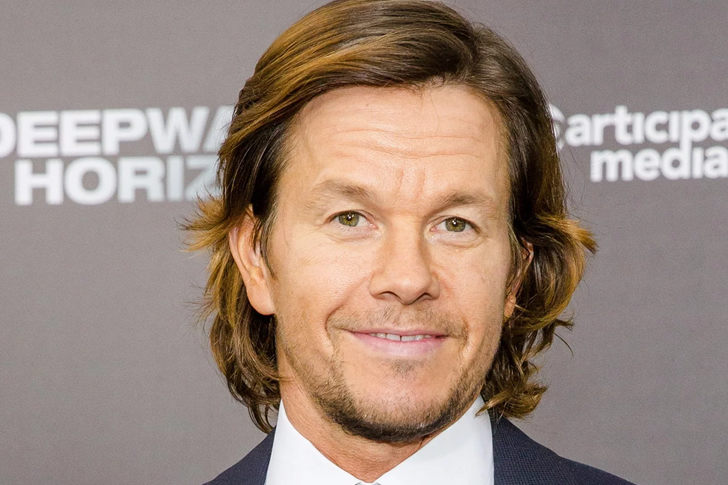 Mark Wahlberg is perhaps one of the most hard-working men in all of Hollywood. That is because the actor has business ventures all over the place. The most obvious one will have to be television, with a show where he appears with his brothers Donnie and Paul. As an actor, Mark has been a part of high-profile projects such as Patriots Day, Lone Survivor,  and The Gambler. Apart from acting on-screen, Mark also busies himself with work and ventures behind the limelight.
He is also selling electrolyte-enhanced beverages alongside Diddy called AQUAhydrate. He also ventured out in the supplement business, launching Performance Inspired, a natural product line for collegiate athletes. This man is all about gaining credit from all of his ventures. However, Wahlburgers, which he co-owns with his brothers Paul and Donnie, has got to be the most notable. In fact, the burger joint has branches all over the United States. From New York to Florida down to Pennsylvania and even Massachusetts.
Michael Strahan | SMAC Entertainment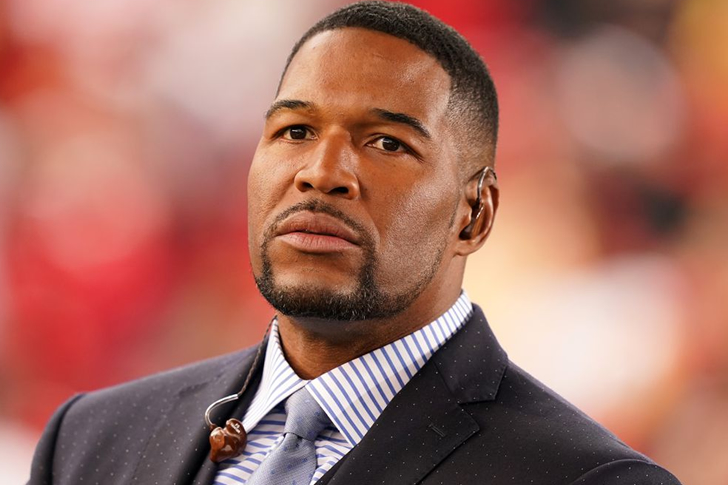 Michael Strahan is an American television personality and a former professional football player for the New York Giants. Not only is Michael a charming man on television and an outstanding athlete, but he is also a businessman. If you didn't know already, he co-founded SMAC Entertainment. The business is multi-dimensional talent management, branding, and production company creating a massive presence in the entertainment and sports arena.
This multidimensional talent management company launched in 2011. SMAC has also ventured out to the world of fashion, engineering various clothing brands, including MSX, which is for NFL, and Collection by Michael himself. Both of these brands are available at JCPenny and Men's Warehouse. The investments he risked for these businesses are really paying off. After all, he is good at handling his finances. Hopefully, Michael's company gains more momentum in the coming years.
Lisa Vanderpump | Vanderpump Pets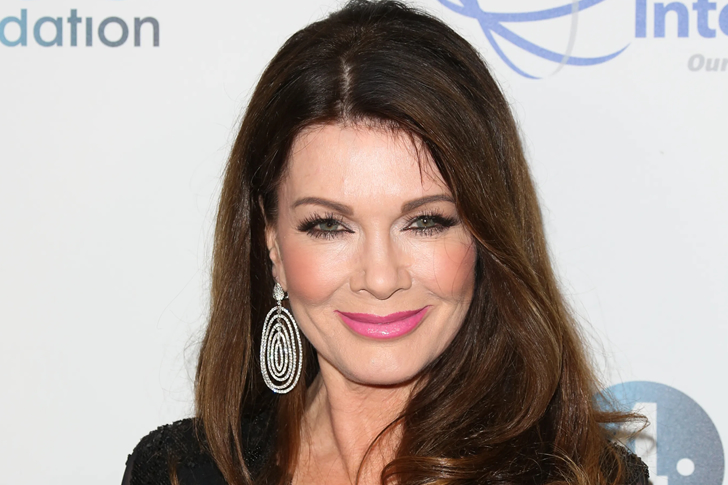 Lisa Vaderpump is popularly known for her appearances on The Real Housewives Of Beverly Hills. She is also a businesswoman. Lisa is hugely hands-on when it comes to her investments, having designed 26 of her bars and restaurants by herself, which she owns with her husband in London. They branched out to the United States and now have five restaurants in California.
Another one of her many businesses is Vanderpump Pets which she launched in 2015. These designer pet carriers with different styles are incredibly classy, with prices ranging from $99 to 224, but they are worth it. Lisa also recently designed a collection of plushies for dogs. Plush toys in the form of a pony to Vanderpup Rosé bottles to Roff Royce steering wheels, you name it, and Lisa has probably designed it. However, the best part about the Vanderpump Pets online shop is that you can view and adopt pets straight from the website. Not only can you splurge for your favorite pets, but you can also save a pup's life. Now, this is a business venture that just warms up our hearts.
Lyle Waggoner | Star Waggons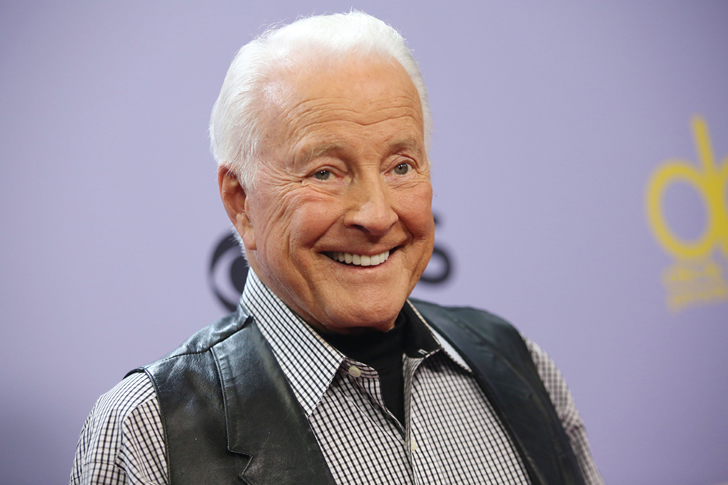 Because Lyle Waggoner is an actor himself, he knows what an actor needs when they are on the job — comfort, and relaxation in the convenience of your own trailer. Lyle might be a veteran actor, and he might have started his career on-screen, but he reached a whole new height of success when he began his trailer company called Star Waggons.
Star Waggons have at least 800 movie trailers that can accommodate every project on location. His revenues jacked up around $17 million in 2015, thanks to the vast demand in Hollywood. When he was a young actor, he remembers having a plywood box as his trailer. In it, you would find a little bed and a light bulb over your head. Now, his trailers are massive, that you can compare them to a modern hotel room, providing all the comfort required for a long tiring shoot. Thanks to Lyle's vision, countless celebrities in Hollywood have a luxurious trailer to rest their heads in while working.
Bill Murray | William Murray Golf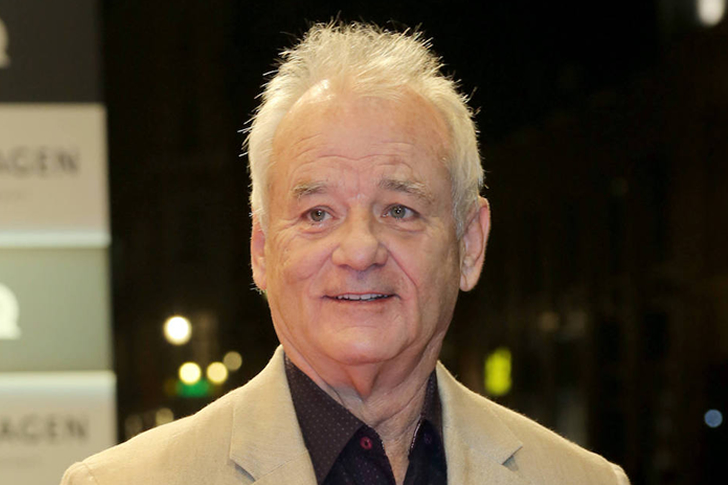 Bill Murray is a legendary actor known for his deadpan comedy skills. He started in Saturday Night Live, marking him as a real comedian in Hollywood. Bill also gained popularity for the blockbuster movies, Ghostbusters, and Caddyshack. With his whopping net worth of $180 million, he certainly has a lot of investments.
As Bill and his brothers got to talking one time, they thought that people who play golf tend to dress up a little too seriously.  So, he and his six brothers decided to build a golf apparel company for those who want to spice up their golfer outfits, giving it a sense of personality. They sell an assortment of clothes, from golf shorts to adorable polo shirts. They launched their company in 2016. You can also order their apparel online if you suddenly decide you are up to play golf.
Dan Aykroyd | Crystal Head Vodka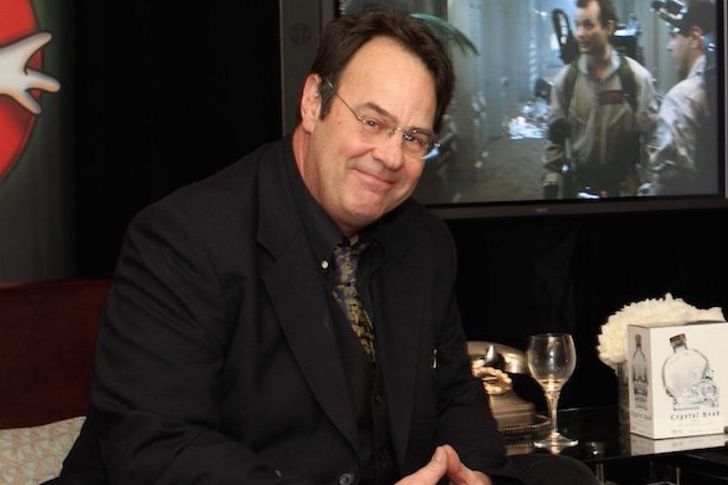 Dan Aykroyd is among the most notable comedians of history. He is well-known as one of the original cast members of Saturday Night Live and a member of The Blues Brother, a night show-turned-band group. Their band's album, Briefcase Full of Blues, sold more than 3.5 million copies and double platinum during their heyday. As an actor, Dan appeared in many films such as Neighbors, Belushi, Ghostbusters and reprised his roles in the upcoming Ghostbusters: Afterlife.
Aside from being a renowned comedian and actor, he used his investment money to establish a business. In 2007, he and his partner launched Crystal Head Vodka with $600,000. It is a vodka brand known for its unique crystal containers, which resemble humans' skulls. The company is already doing more than its annual revenue, which tops now at around $80-$100 million.
Raquel Welch | HairUWear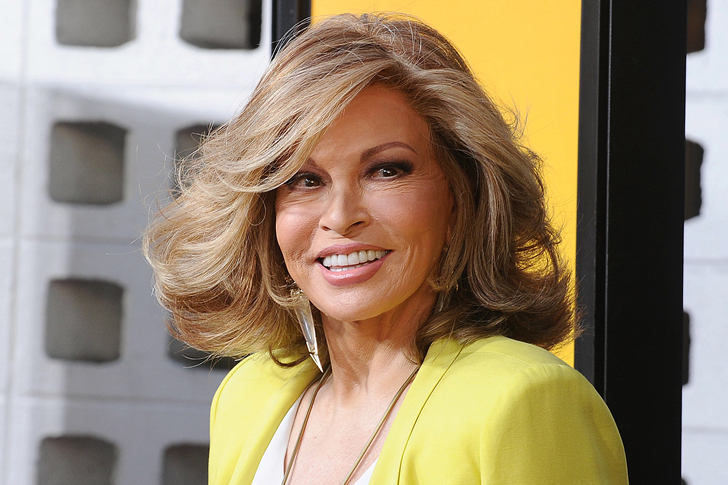 Many of us know the stunning Raquel Welch as a model and actress. However, only a few know her as an accomplished businesswoman. During her Hollywood heydays, Raquel became the ultimate model figure of the '70s. After conquering the modeling industry, she ventured into acting for films, shows, and Broadway theater. However, her career only took off after Raquel landed the leading role in the sci-fi film, Fantastic Voyage. The film was a viral hit, and because of that, she scored a role in the famous movie, One Million Years B.C.
Since then, the actress has starred in many films like 100 Rifles, Hannie Caulder, Bedazzled, Myra Breckinridge, and Bandolero! Thanks to the financial success her career brought her, Raquel was managed to make several investments. One of her many businesses includes her successful wig collection, HAIRuWEAR. The company launched in 1968, and the brand continues to inspire both men and women using alternative hair. Raquel has a prosperous career and remains to be both an entrepreneur and actress.
Armie Hammer | BIRD Bakery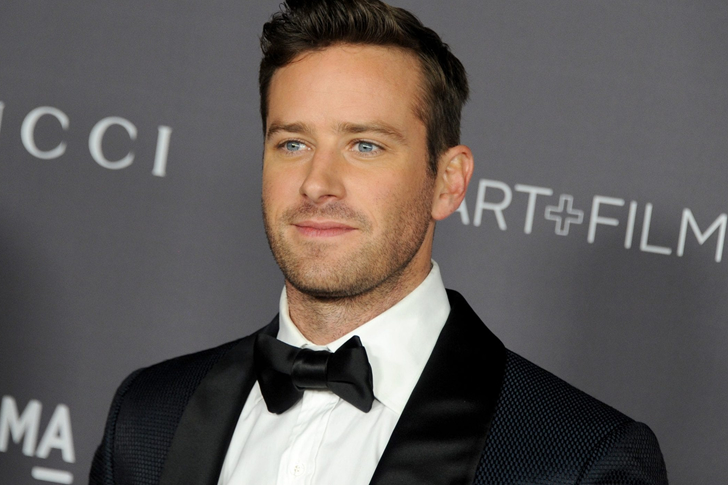 Armie Hammer is a renowned celebrity who became widely acclaimed for his role in the film The Social Network as the identical Winklevoss twins. However, Armie's first debut is in the sitcom, Arrested Development, and he even starred as a guest in Desperate Housewives and Veronica Mars. Armie then received the role of Billy Graham in the movie Billy: The Early Years.
He has gone to appear in small parts and became the leading man in many motion pictures. Armie also starred in high-profile projects like The Lone Ranger, J. Edgar, The Man from U.N.C.L.E., and Mirror Mirror. The actor received several nominations for his exceptional degree of acting skills in the film Call Me by Your Name. In 2012, Armie and his wife established BIRD bakery in San Antonio, Texas, and later branched out to Dallas.
Robert Redford | Sundance Institute / Zoom restaurant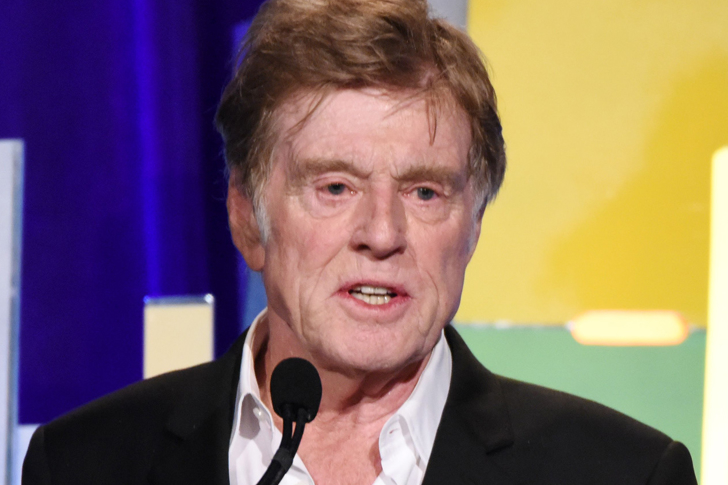 Robert Redford is a director, actor, producer, and business owner. He gained several recognitions and income after starring in Butch Cassidy and the Sundance Kid. The seasoned actor also earned a British Academy of Film and Television Award for his exceptional skills. With the investment money he had, Robert established the Sundance Institute and the Zoom restaurant. From a small independent venture, Redford's Sundance Institute now plays a huge role in cultivating the independent film industry in the United States.
Under the Sundance Institute are Sundance Film Festival, Sundance Channel, Wildwood Enterprises, Inc., and Sundance Productions. Robert started his career after working on different TV and theater roles. In 1959, he made his Broadway debut in Tall Story and appeared a small part on Sunday in New York and The Highest Trees. Among his successful Broadway appearance was in Barefoot in the Park by Neil Simon.
Andy Samberg | CanaryHop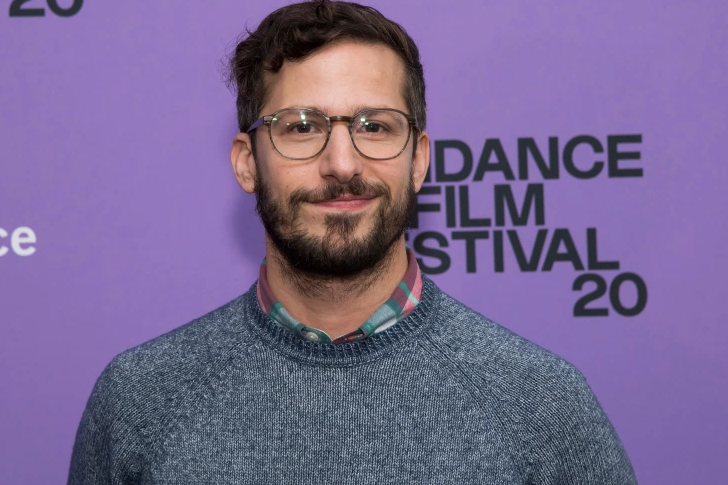 Another actor who did not waste his investment money is Andy Samberg. He is the co-founder of Canary Hop, a website that offers many real-world experiences. It is a one-stop activity site that offers different things that you can do around the world. It was the best decision that the Saturday Night Live actor made. In the entertainment industry, Andy is a prominent comedian, actor, producer, musician, and writer. After his TV work in Brooklyn Nine-Nine and performance with the musical comedy group, The Lonely Island, Andy quickly shot up to Hollywood superstardom.
Andy earned many accolades in his career. He earned a nomination from Teen Choice Awards, Emmy Awards, and People's Choice Award. In 2014, he received a Golden Globe for Best Musical or Comedy with his excellent job on Brooklyn Nine-Nine. His viral duet with Justin Timberlake also earned him a Creative Arts Emmy Award. Andy has more to offer, and we are excited to see them!
Lily Cole | Impossible.com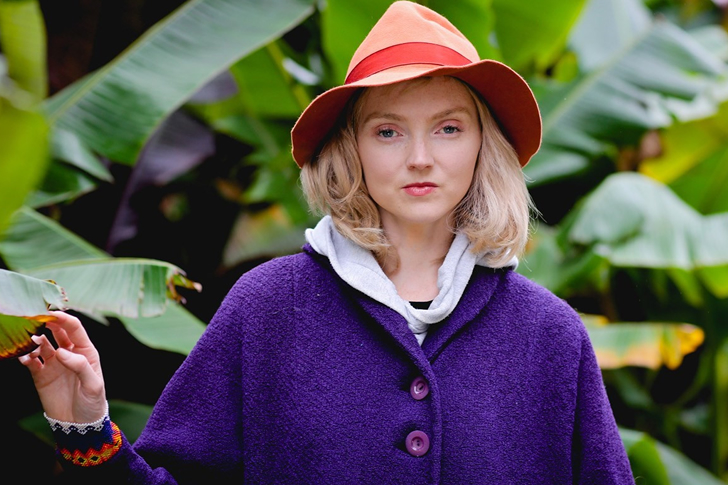 The English actress and model Lily Cole, who began her career at 13 years old, already founded her own company. Lily Cole is the creator of Impossible.com, an incubator and innovation group. Since 2013, the company has grown in different areas and has worked on various client projects. Lily made great investments for the company, and look how successful the business became.
Lily, born on December 27, 1987, as Luahana Cole, entered the celebrity spotlight in a fortnight. During her stint as a model, she became known for her red pixie-cut hair, helping her gain recognition and, ultimately, financial success. In 2009, Lily became a part of the top 30 models of the 2000s by Vogue Paris. She has worked on big brands like Louis Vuitton, Rimmel, Moschino, Alexander McQueen, Longchamp, and Anna Sui throughout her career, so it's not surprising that many photographers like Irving Penn and Arthur Elgort speak highly of her talent.
Charlotte Crosby | Fitness DVDs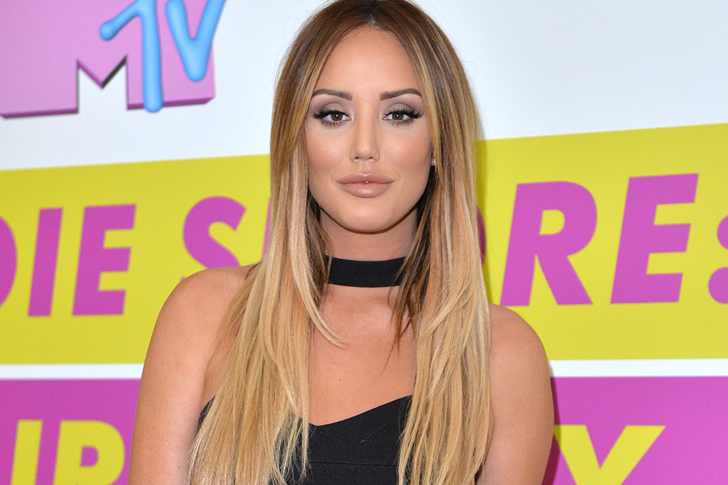 If you have seen Geordie Shore, an MTV reality series, Charlotte Crosby's name might ring a bell. Not only that, but you might also recognize her as the winner of Celebrity Big Brother in its twelfth series. The TV personality has been in demand ever since and started presenting Just Tattoo of Us and later on had her own series, The Charlotte Show. In December 2014, Charlotte launched her first fitness DVD, Charlotte's 3 Minute Belly Bitz.
She never assumed that it would be a success, but it quickly became the fastest-selling fitness DVD in the United Kingdom. The DVD sold 500,000 copies in the UK, boosting Charlotte's credit score. Her fitness DVDs changed her life drastically, so much so that it became her side hustle. Today, Charlotte has also published two books about health and fitness to keep a healthy lifestyle.
Chris Brown | Burger King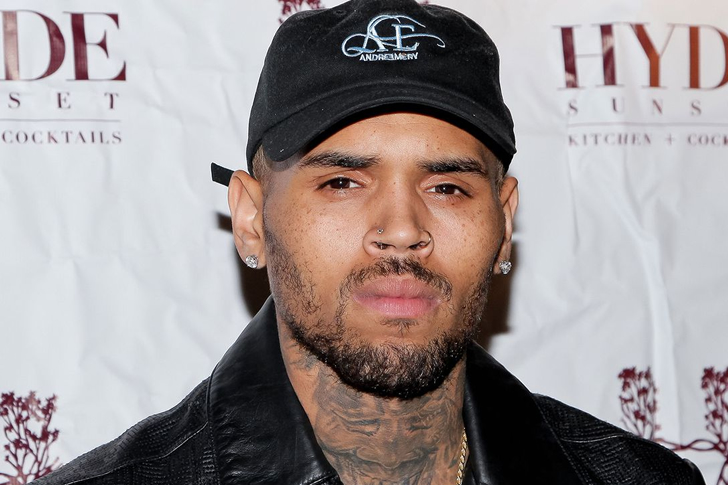 We cannot deny that Chris Brown is among the most accomplished and wealthiest musicians in the world. Chris is a notable singer, dancer, and songwriter who hails from Virginia. The music star has been singing since the early 2000s, so it's not surprising that many of his albums are already double platinum-certified. With his far-reaching popularity and sheer talent, Chris produced countless hits that made their way up the Billboard Top 100 Chart.
Chris released his debut album in November 2005. It attained great victory with its number one hit, Run It. The album features a guest rapper, Juelz Santana, and it brought Chris two nominations for Grammy Awards. The rapper also gained more accolades like NAACP Image Award. Besides music, Chris also ventured into acting and appeared in a movie with a step dance competition, Stomp the Yard. Besides his investments in singing, he admitted that he owns 14 Burger King restaurants.
Harry Styles | Curry House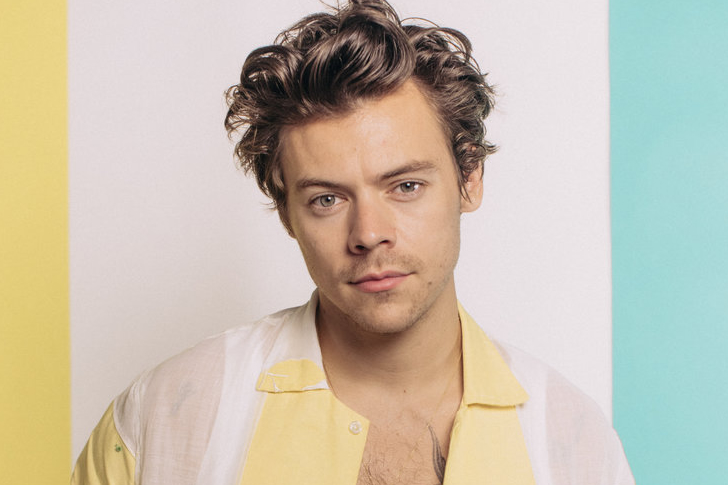 Harry Styles rose to fame as a former member of a world-renowned boy band, One Direction.  Before his fame as a One Direction member, Harry was only a solo hopeful in UK's The X Factor. Although he didn't make it to the finals as a sole candidate, he still got chosen to be part of the other four competitors, and there, the boy band was born. Throughout One Direction's career, the band gained so much fame, won various awards, and released five studio albums.
Harry went on to being a solo artist following the group's separation in 2015. In 2017, he released his debut single, Sign of the Times. Harry loves Indian food, and missing his local curry house is heartbreaking. With his investment money, Harry helped open a branch of Wasel Ali in the United States. Thanks to his vision and persuasion, Los Angeles now has one branch of Harry's favourite curry house.
Nicole Scherzinger | Missguided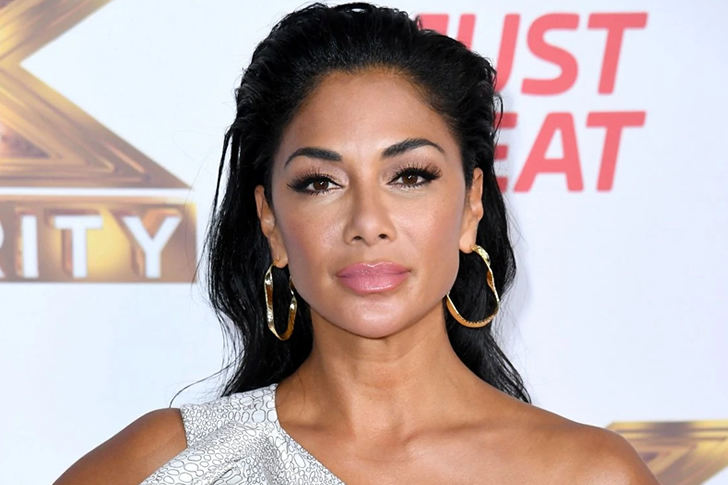 TV personality and singer Nicole Scherzinger knows how to manage her finances. Throughout her career, the former Pussycat Dolls member made investments with several different clothing lines and stores. One of her collaborations is with the brand Missguided in 2014. She designed a 30-piece range with the brand and improved their sales by 70%. However, before she ventured into the clothing industry, Nicole's primary income came from her musical passion. She has been making music for her whole life and even while studying at Wright State University.
One day, she realized that she wants to chase her dreams for music and dropped out of school. She began with the rock band Days of the New and eventually found more success by landing a place in a girl group called Eden's Crush. Nicole gained more fame after becoming the lead singer of Pussycat Dolls and released albums like Doll Domination and PCD. Today, she is a solo artist and once reunited with her group.
Tinie Tempah | Disturbing London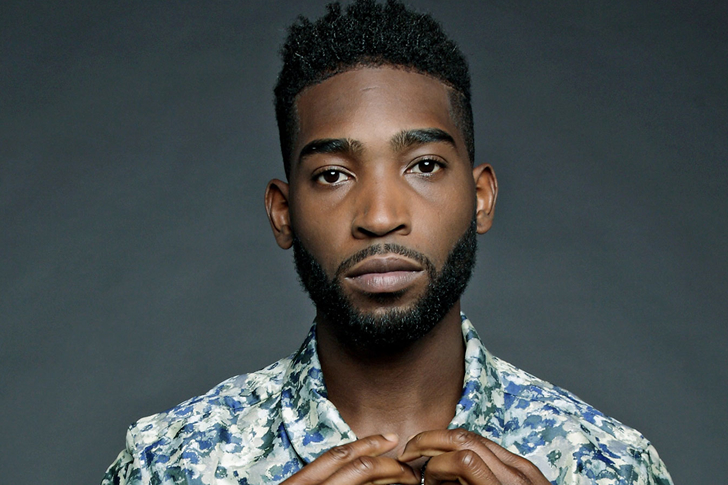 Another remarkable rapper, entrepreneur, singer, and composer are Tinie Tempah. In 2009, he signed to Parlophone Records, a Warner Music Group subsidiary. With the earnings he made, he decided to establish his own entertainment company, — Disturbing London. Having a company of his own, he will need a good financial advisor to guide him.
He released his debut album, Disc-overy, after releasing several mixtapes in 2010. The album later managed to produce two number-one singles, Written in the Stars and Pass Out. His album gained a platinum certificate and was continually topping the charts. Tinie won a Brit Award just after a year he debuted for his fantastic breakthrough in the industry. Come November 2013, and he launched his second album, Demonstration, with singles, Children of the Sun and Trampoline. Just like the first album, it attained more victory and became gold-certified.
Kanye West | Adidas Yeezy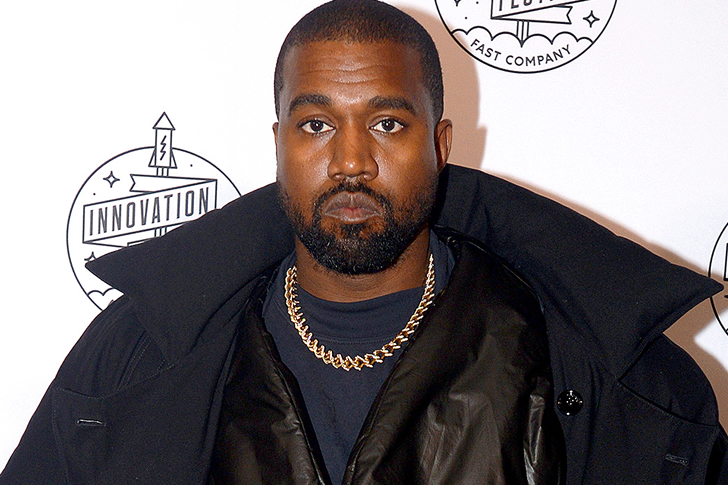 If you're a street fashion enthusiast, then you probably own a pair of the highly-coveted Adidas Yeezy created by Kanye West. Kanye is a famous rapper, producer, fashion designer, and businessman. The rapper obtained respect after releasing his album, The College Dropout. However, by collaborating with the brand, Kanye West was able to further boost his income and credit score, becoming one of the wealthiest rappers in the music industry. Nowadays, he is a successful and awarded artist globally with 69 Grammy nominations and 21 Grammy wins.
Before becoming the billionaire that he is today, Kanye was a college dropout. In 1997, he was awarded a scholarship at the American Academy of Art, yet he transferred to Chicago State University to pursue English. His love for music is stronger, though, so he decided to stop studying. After stopping school, he started creating beats for local artists. Today, he is one of the most recognizable faces in Hollywood.
Rochelle Humes | Very Clothing Range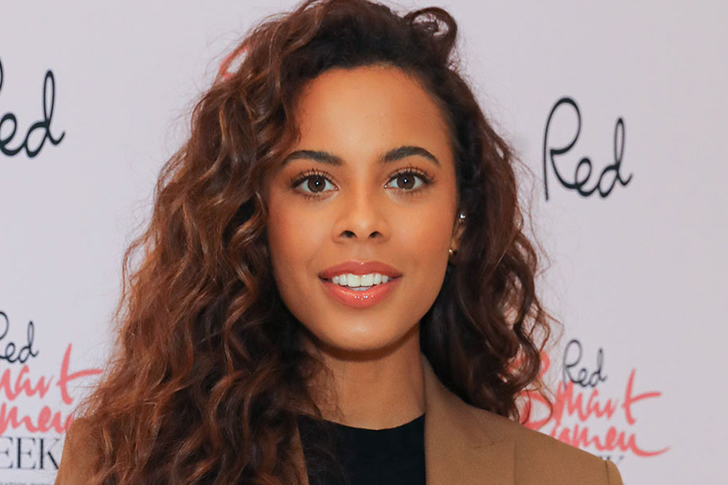 Rochelle Humes is a television presenter and singer. She started her career as an S Club Juniors member and The Saturdays, two British pop groups. From that moment, Rochelle ventured as a TV presenter on Ninja Warrior UK. She is also a regular guest host of This Morning and has been co-presenting on The Hit List since 2019. However, aside from being a talented singer and host, Rochelle is also a skilled designer.
She unveiled her first clothing range for Very in 2014, and later on My Little Coco. These are just a few of her investments, and we're sure she'll be adding more soon. The fashion designer was born in London on March 21, 1989. She went to an all-girls school, Frances Bardsley Academy for Girls and Colin's Performing Arts School. Being in the art school helped her improve her skills in dancing and singing.
Robert De Niro | VDKA 6100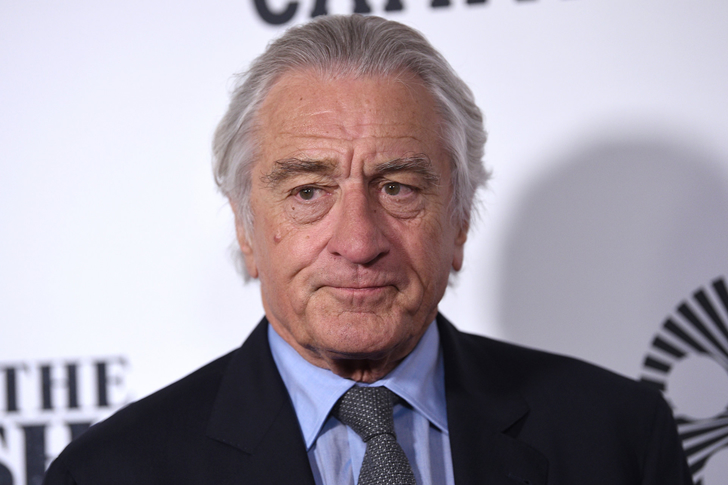 It goes without saying that Robert De Niro is among Hollywood's biggest and brightest stars. From starring in classic films like Goodfellas, Raging Bull, and Taxi Driver, Robert has gone on to become a renowned director and producer, amassing a multi-million dollar net worth in the process. His paycheck has skyrocketed so much that he earned $20 million for starring in Little Fockers alone. With the investment money Robert made, he invested and recently co-founded VDKA 6100, a vodka brand. Along with Artisan Spirits Merchant, an Australian company, he is the front of the brand and helps decide its marketing and packaging.
Robert is a fierce method actor, and it's clear that his fierceness also translates to his business ventures. With his hard work and dedication, we're sure he'll achieve greater heights. We are impressed by his skills and thrilled about his upcoming projects. His future films and work will surely be a success.
Francis Ford Coppola | Lifestyle Brand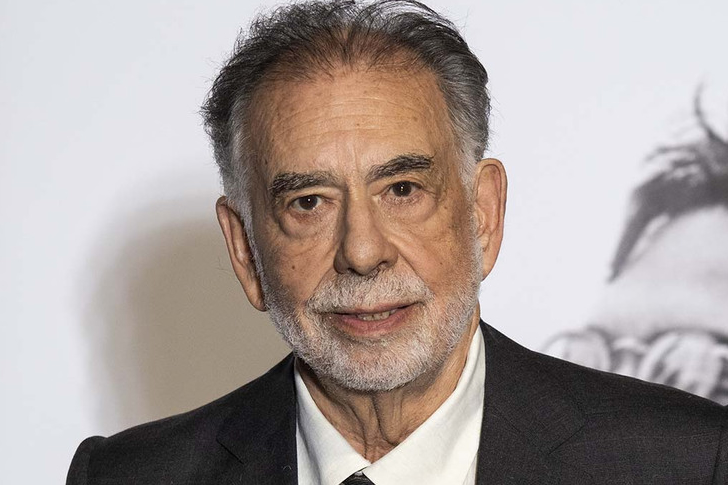 Francis Ford Coppola is not just a simple producer, director, and screenwriter. With his income, he managed to have many investments and commercial ventures. One of his famous businesses is a lifestyle brand, Francis Ford Coppola Presents. The business markets goods from various companies that he controls or owns. It includes resorts, videos, films, literary magazines, cafes, pasta, pasta sauces, and winery. The director has been interested in business since even if he already achieved massive success in films.
Francis is a legend in the film-making movement of New Hollywood in the '60s and '70s. In fact, his portfolio overflows with prestigious accolades, such as six Golden Globe Awards, five Academy Awards, a British Academy Film Award, and two Palmes d'Or. Indeed, he is a multi-talented man and has a fantastic prosperous career both in business and film. We can't wait to see more from this multi-faceted man.
You've Reached The End