Check out what these Hollywood A-listers' beauty rituals are!
Beyoncé | Sunscreen as Highlighter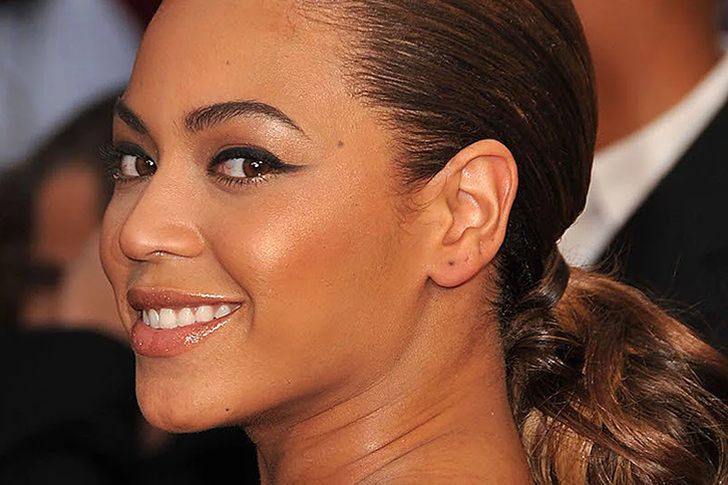 Musical icon Beyoncé is not only a queen for her killer dance moves and impressive vocal range. She is also known for her beautiful features and glowing skin. Her sunny complexion always looks on point whether she's on stage performing, walking down the red carpet, or just being photographed by the paparazzi. Apparently, her makeup artist uses sunscreen to highlight her face. As a dare, makeup artist Sir John tried doing this technique and unexpectedly saw great results.
The slight sheen that SPFs give off can make for a low-key glow, according to Sir John, and glycerin based products create a beautiful shine too – try dabbing your night cream across your cheekbones to create dimension that's as far from tin man highlighter as it gets. In turn, he does this for Queen B every time. Now that's a beauty hack we could all use. Why use your credit card for an expensive highlighter when you can use good old fashion sunscreen? A bonus is it protects your skin, too!
Dolly Parton | Sleep with Makeup On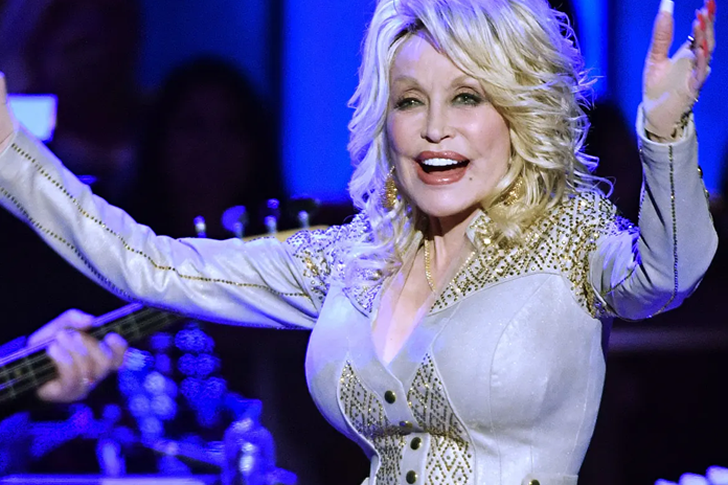 Though most beauty experts advise against sleeping with makeup on your face nowadays, Dolly Parton believes differently. She sleeps with her makeup still on because she says you never know when something might happen in the middle of the night. You might need to get up and meet some people unexpectedly. She prefers to stay put together, even when she sleeps. When she gets up in the morning, she then washes her face and performs her skincare rituals.
She admits to being exploratory with the products that she uses, but she still credits mineral oil among her favorites to have helped her greatly decrease the signs of aging on her skin. She believed that there's nothing better than good old Vaseline and those Almay eye makeup remover pads. She use those little pads to clean the face and it leaves enough mineral oil on the skin that it's a good nighttime moisturizer. Obviously boasting beautiful skin for her age, Parton knows she has aged gracefully.
Demi Moore | Blood Detox Leech Therapy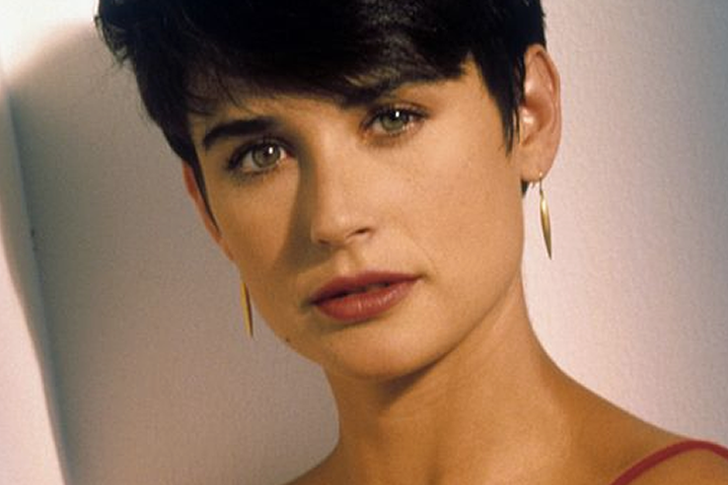 With her super-long, dark hair and low-key makeup, Demi Moore has rocked the same beauty style for nearly 20 years. In an interview with David Letterman in 2008, actress Demi Moore shared an experience she had when she went to Austria.
To help her optimize her health, she agreed to experience a procedure that included leeches' participation. According to Demi, when leeches bite you, they release an enzyme that goes into your blood and detoxifies it in the process. Though you're going to bleed a bit more because of it, she claims that the long-term effects on her health are tremendous. She even said that she felt the effects right at that moment. We're hoping Moore has some great health insurance that covers her because those leech bites are just a bit too scary and exotic for the average person.
 Jennifer Lopez | Youth-inducing Regimens
Jennifer Lopez has been showing off her best makeup looks from the moment she first stepped into the spotlight in 1997. Diva Jennifer Lopez is known for looking and performing like she isn't in her 50s. The singer may have aged throughout the years, but she definitely does not seem like her age. Apparently, she takes on many steps to make sure that she slows down her aging process as much as she can.
She is said to sleep on her back so that her face does not touch her pillows. This will prevent wrinkling. She is also known to make investments in placenta facials. These are facials that are made of human placenta collagen that make her face look younger. To preserve her fit body, she also smells grapefruit oil before meals to decrease her appetite. To help her mindset, she filled her house with pillows that positivity mantras embroidered on them as well.
 Scarlett Johansson | Apple Cider Vinegar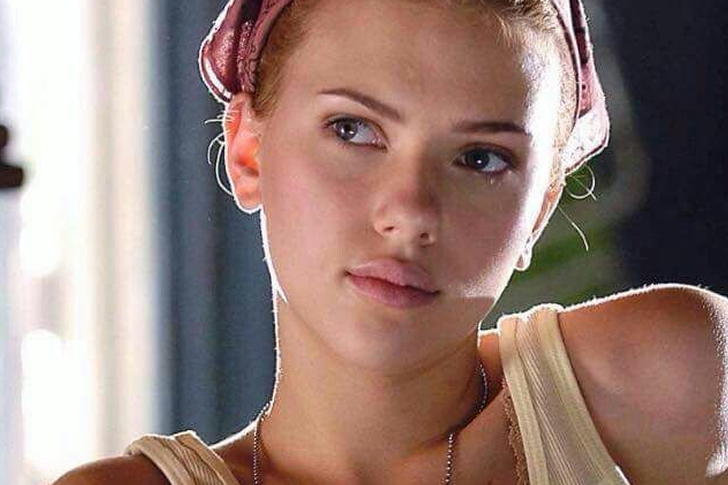 Scarlett Johansson is undeniably one of the most beautiful faces in Hollywood. Even barefaced, she could easily take a close-up for the big screen. In one of her interviews about her beauty secrets, she shared that a favorite she uses is good old apple cider vinegar. The Avengers actress uses the kitchen staple as a facial cleanser.
She said she was looking for organic skincare products when she came across apple cider vinegar benefits for the skin. She swears by it and even thinks of it as a treat for her skin. Before she swipes her credit card for the products that are packed with chemicals unknown to her, she tries it out au naturale. This way, it's safe and also affordable. "A while back, I started researching natural skincare," she told the interviewer. "It's a nice way to treat your skin if you don't want to use all those harsh chemicals that a dermatologist would recommend."
 Jennifer Aniston | Petroleum Jelly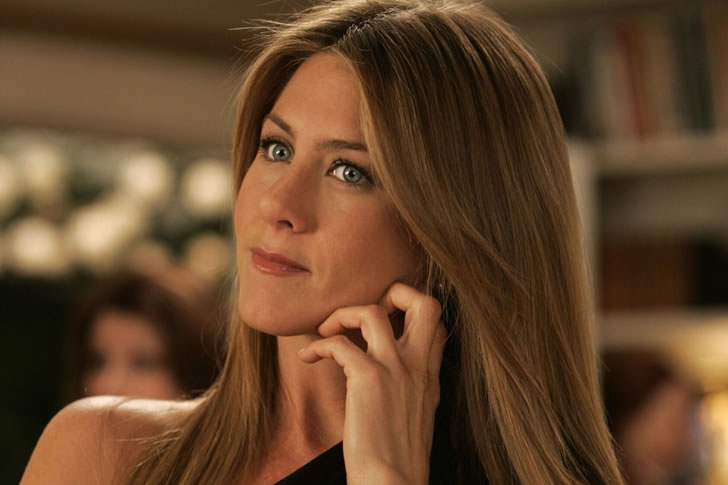 Friends star Jennifer Aniston is also one of Hollywood's most beautiful faces. With her effortlessly beautiful golden mane, her stunning eyes, and dazzling smile, anyone would fall in love. What makes her even more gorgeous is the fact that she wears minimal makeup. The TV star really is just naturally gifted in that department. Even years after Friends ended, her looks did not differ to a significant degree a decade ago.
Jennifer Aniston has been asked dozens of times over the years about her beauty secrets, and it's not a big surprise why. Some beauty rituals she shared include petroleum jelly and ice water. To preserve her youthful glow, Aniston puts petroleum jelly on her under-eyes before she sleeps to keep away from the wrinkles. When she wakes up every morning, she dips her face in an ice bath to shrink her pores and get rid of any puffiness.
 Katie Holmes | Snail Slime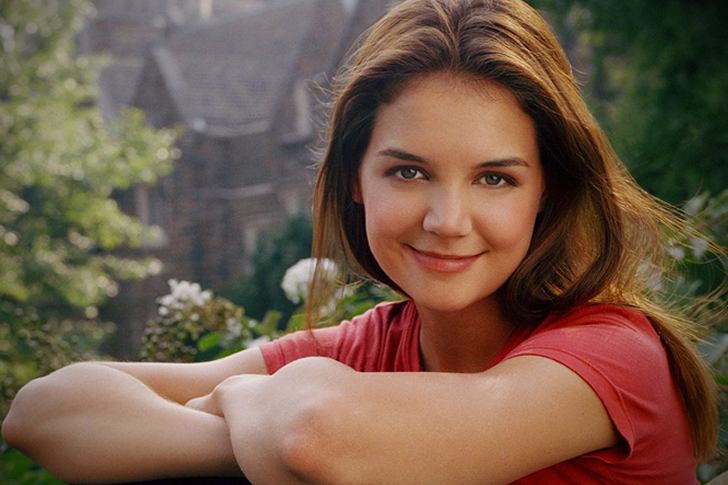 The benefits of snail slime have been discovered recently by producers of beauty brands and cosmetic lines. They have even been incorporated even more into commercialized products that actress Katie Holmes has already been using before. Holmes already knew that snail slime does wonders for human skin. Because it is rich in glycolic acid, elastin, and protein, the goo actually helps skin repair damage and restore its natural glow.
Snail slime-based beauty products have been used sporadically since the Ancient Greeks recognised its potential, with Hippocrates reportedly recommending crushed snails to relieve inflamed skin. As Holmes already gave in to daubing the slime directly onto her skin, the rest of us might as well take the cue and try snail products ourselves as well. After all, when we want to use our credit cards, we would want to make sure the products we buy are already tried and tested by credible people.
Emma Stone | Grapeseed Oil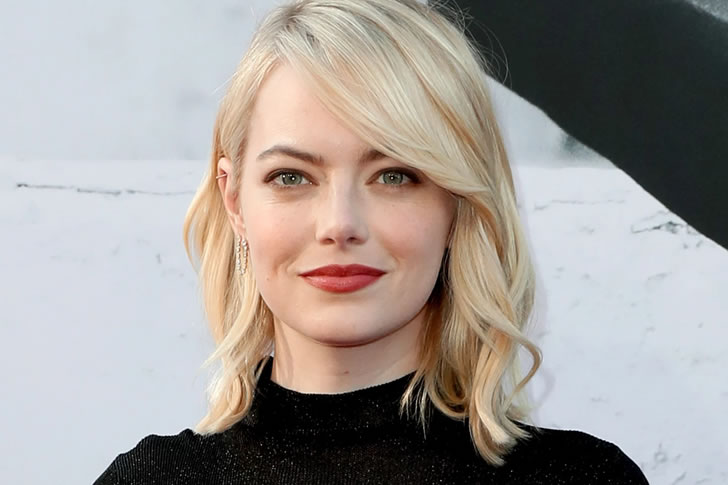 La La Land actress Emma Stone is not only super talented but is also blessed with perfect skin. Her porcelain and seemingly pore-less face shine bright against her lustrous red hair. She has always had one of the clearest complexions in Hollywood. What most people don't know, however, is that Stone's skin actually identifies as sensitive.
Because of this, she is quite picky with what she places on her face. She turned to natural products instead of commercialized ones. Emma Stone is a big fan of argan oil, told the interviewer that she loves using natural oils as part of her skincare routine. "I use natural grapeseed oil from the grocery store on my face as moisturiser," Stone revealed. "After the shower, I pat it on, and then I'll use it throughout the day and at night." Instead of a moisturizer, she credits this to stay hydrated. Sometimes, she also uses coconut oil, olive oil, and argan oil.
Irina Shayk | 24k Gold Face Mask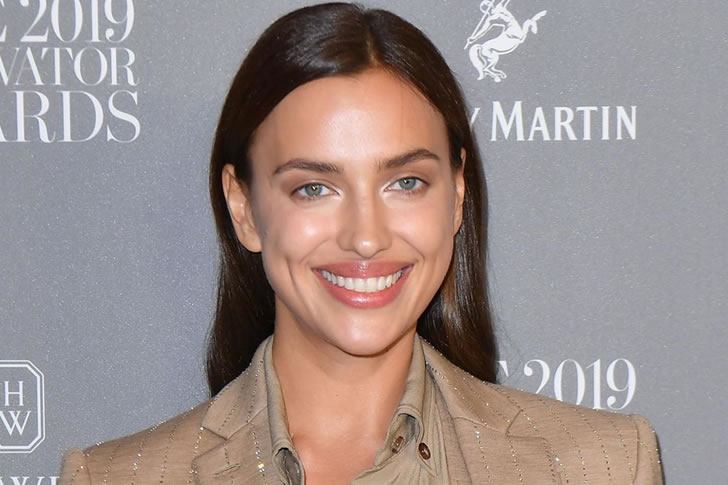 When skincare expert Mimi Luzon launched her 24k Pure Gold Leaf Face Mask, a lot of celebrities grew interested. As models walk in show-after-show during fashion month, it's not easy to maintain glowing skin amid a hectic schedule of long flights, 4am wake up calls and little sleep.  It turns out that the secret weapon in their beauty squads' arsenal is a sheet face mask made from 24 carat pure gold that promises bright and blemish-free skin.
Victoria's Secret model Irina Shayk was one of those who hopped on the bandwagon and decided to give the ridiculously luxurious facial treatment a try. Shayk made an investment of $300 for the face mask made of gold. The benefits of the product on the skin are the reduction of wrinkles, improvement of elasticity, and cells' renewal. On top of this exclusive indulgence, Shayk also shared her love for baths. She enjoys it so much that she treats it as an activity and not just a hygiene practice.
Teri Hatcher | Red Wine Bath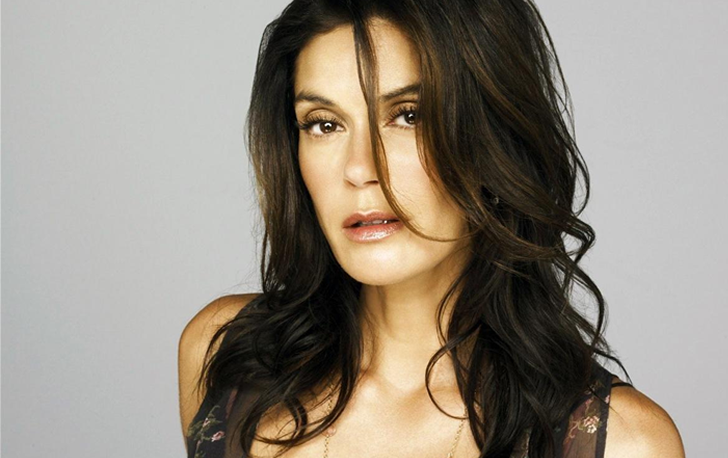 While red wine has its charm as a drink, celebrity Teri Hatcher has something else in mind. She took her love for the refreshing drink to another degree when she decided she wanted it in her bath as well. The star adds red wine to her bathwater and soaks in it amidst the suds. Not a whole tub full of wine, but a cup of red wine added to the bath water, with rose petals sprinkled on top to make the experience extra special.
She claims that the liquid moisturizes her skin and even upsurges her skin cell renewal. We already know that wine is something we pop and drink for occasions, but a little extra for the bathroom might just be too expensive for us lesser beings. We would love to drink it all up, but we will leave these exquisite practices to the Hollywood A-listers. Hatcher's personal wine collection must be a dream!
 Nicole Kidman | Cranberry Hair Mask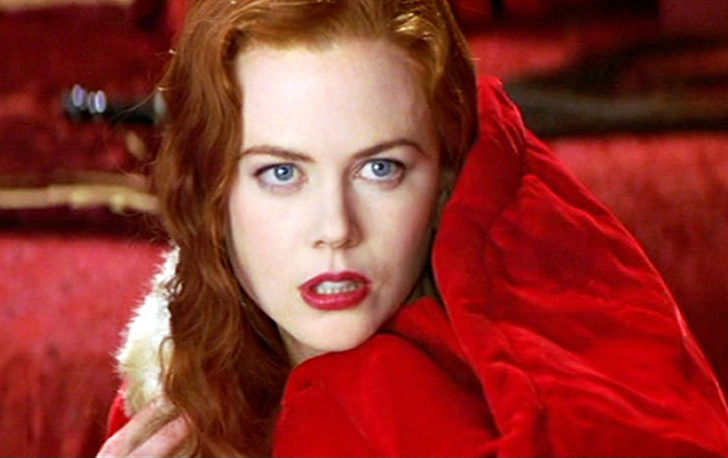 As a lot of the population are fans of organic products, home remedies, and life hacks when it comes to beauty, celebrities are no different. Though they have the means and the interest to engage in superfluous beauty treatments and exotic techniques, some of them go back to the kitchen to see what they can use to highlight their looks. Movie star Nicole Kidman, for example, was not always blonde.
Back then, Nicole Kidman's hair is always a stunning shade of crimson, though redheads who dye their hair will tell you that maintaining this eye-grabbing color is difficult. So, what's her secret? Cranberry juice — and no, she doesn't drink it. In order to maintain the color of her locks, she used cranberry juice as a hair mask. She credits the fluid for making her red hair shinier and brighter as well as sealing her hair cuticles to lock in the nutrients and the hue.
 Jessica Biel | Lace Sheet Mask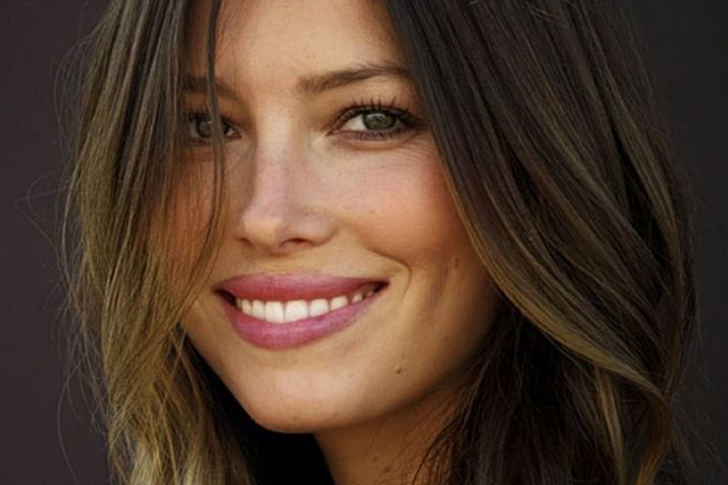 Jessica Biel is a household name in Hollywood. She has risen to fame for her works and also her beauty. Jessica Biel is proving that no-makeup is the new glam in 2020. On Tuesday, The Sinner star shared a fresh-faced selfie to Instagram, and there was not an eyelash extension or a swipe of foundation in sight. Apparently, she can also collect and try out the newest beauty products the market can offer. On her social media account, she posted a picture of herself wearing a lace sheet mask.
Specifically, she was using the Dermovia Lace Your Face Hydrating Rose Water Sheet Mask. The mask, which looked like wet lace on her face, was actually packed with ingredients that open the pores, soak nutrients in, and seal and tighten the skin. The feminine-looking cosmetic sheet is not the only face mask featured online. A lot of other big names in the industry also credit different products in their posts.
Victoria Beckham | Bird Poo Facial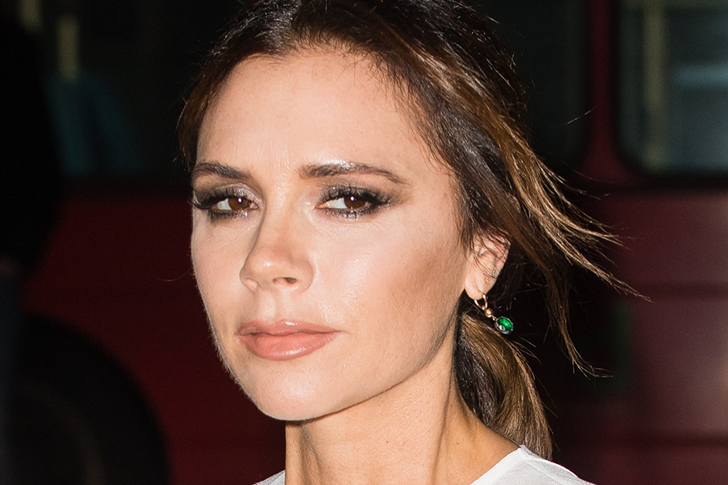 The next item on our list is clearly one that belongs to the weirder spectrum of beauty treatments. Former Spice Girls member Victoria Beckham may look stunning all the time, but did you know that she gets nightingale facials or facials made of bird poo? This exotic kind of treatment involves a literal waste of nightingales.
Dried under UV lights, the excrement is mixed with rice bran and water in the spa and applied as a face mask. They are then processed so that they are cleaned thoroughly and then dried. This becomes the facial or the mask that is applied on the face. The £135 treatment is nothing new to the A-list, however –  David and Victoria Beckham have both long been fans.  Nightingale facials are said to get credit for sealing in guanine and hydration into the skin. In turn, Beckham gets her signature glow.
 Angelina Jolie | Caviar Body Mask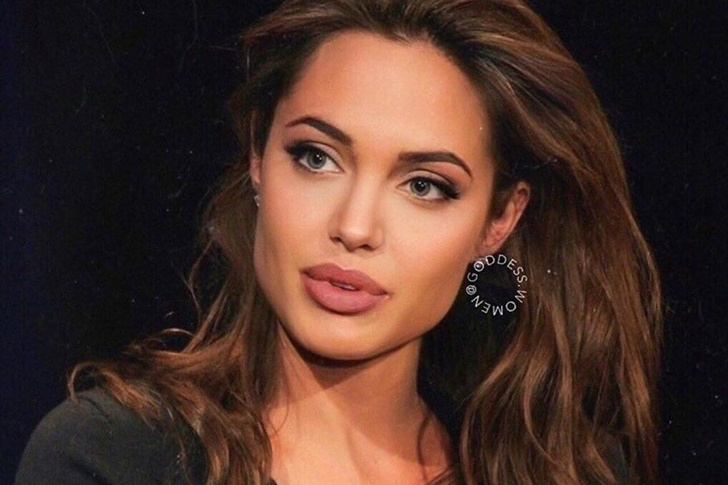 Movie star and Hollywood A-lister Angelina Jolie has one strange beauty regimen to contribute to the table. She uses caviar or fish egg extract on her skin to tighten it and hydrate it at the same time. This is the same treatment that the Maleficent actress used to have every time she got pregnant so that she would not get the unwanted stretch marks after birth. Apparently, caviar extract contains antioxidants that stop the degeneration of collagen and elastin – the two components that keep our skin firm and youthful-looking.
Of course, we all know using caviar is quite a pricey investment, and you would only have to be Angelina Jolie to regularly indulge in a beauty ritual as luxurious and posh as this. She spends $710 on a 100ml jar of La Praire's Skin Caviar Luxe Cream that she uses religiously. The costly moisturizer contains the eggs of the Baerii sturgeon. The eggs of these fish are said to be full of a powerful protein that nourishes and firms the skin.
Madonna | Bottom Facials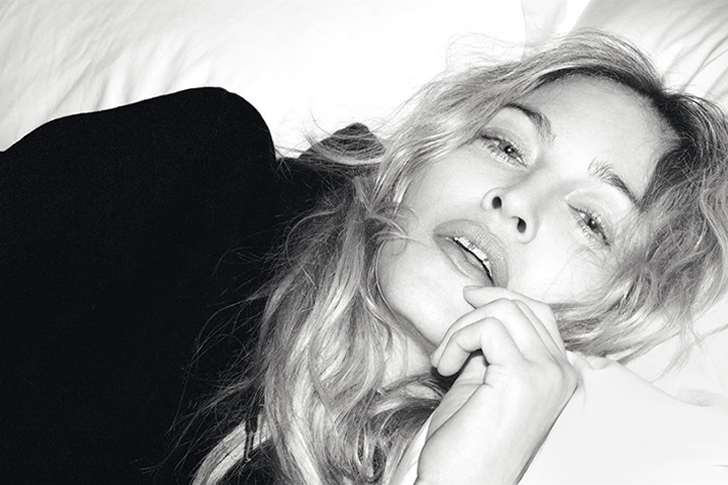 Legendary singer Madonna has taken the world by storm with her long and productive career. Having fans of all generations, she has certainly come a long way. Other than her music, the diva has aged gracefully and is the object of envy of a lot of women her age. Madonna has been singing, dancing, acting, and provoking in the spotlight for over 30 years—and all that global voguing is sure to take a toll on anyone's skin, icon or not.
One beauty tip that she was generous enough to give to her fans is butt facials. She says she gives her bum some tender loving care just as much as she does her face. To make sure her skin on the behind stays smooth, soft, and in shape, she made an investment of $600 on a chrome clay mask for her bottom. Applying the mask on the behind and leaving it for 7 to 10 minutes can do wonders.
 Jessica Alba | Blow-dried Lashes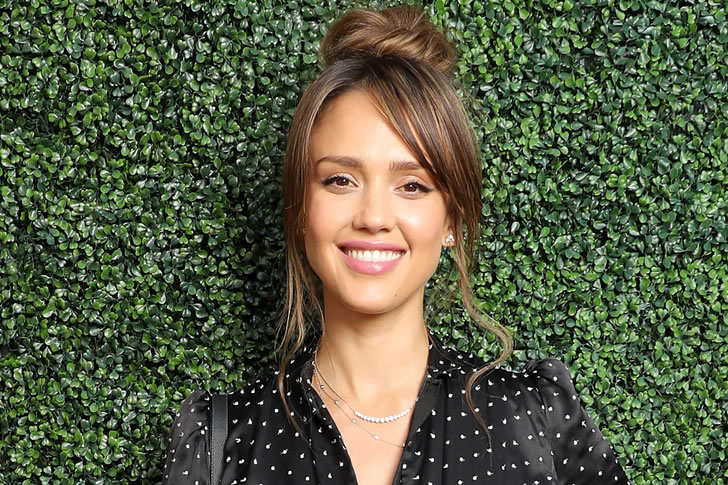 Celebrity Jessica Alba's beautiful features include her gorgeous locks, cute nose, breathtaking smile, and expressive eyes. The star's eyelashes are always full and curled to perfection in order to highlight her eye. As the founder of Honest Beauty, the actress turned entrepreneur serves as the ultimate beauty guru, frequently sharing her best health and wellness tips for enhancing beauty.
One thing she does to perfect her sexy lashes is to use her hairdryer on her eyelash curler. She takes her trusty hairdryer and uses it to heat the tip of her eyelash curler. This way, her lashes are almost as if they are ironed and styled like one would do with their hair when she uses it. This neat beauty hack is something simple enough that we could all do. There's no need to spend our credit on a lash-lift treatment if we could do this at home.
 Cindy Crawford | Milk Spray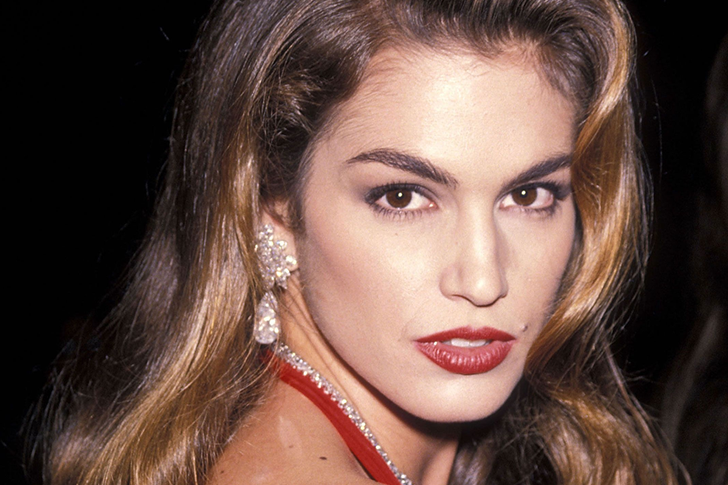 Famous model Cindy Crawford has a thing for milk. We're not referring to the kitchen staple's nutritional facts, but its glorious effects on the skin. Apparently, Crawford always has a milk spray. She mixes milk with water and uses it as a facial mist. Some might say it seems like a sticky mess or a mixture that seems too associated with gas, but the effects on Crawford are undeniably good.
Ms. Crawford is using a version of an ancient global beauty secret for this one…this beauty secret was passed down from none other than the legendary beauty Cleopatra. At the height of her career, her skin was just divine. Even as she aged, she still looks great. Milk is said to be a moisturizing product for the skin. Because of the calcium and protein that it contains, milk is sure to make skin look healthier and feel softer.
 Sandra Bullock | Hemorrhoid Cream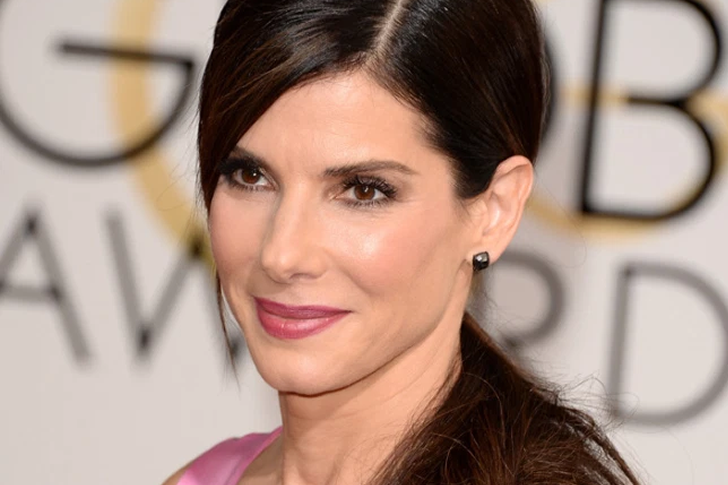 The undereye area is notorious for showing age since the skin in that area is so thin and delicate. However, Bullock utilizes a simple skincare trick in order to keep her eye area youthful.We are all guilty for using one product for another purpose, but Sandra Bullock further takes this a degree when she admitted to having been using hemorrhoid cream on her eye bags. To reduce puffiness around the eyes and avoid fine lines and wrinkles, she places Preparation H under her eyes.
In one interview, the Miss Congeniality actress exclaimed about how she didn't realize it was perfectly tolerable to use butt cream for under-eyes in the beauty industry. She swears by its wonders, though. Let's hope the ointment does not cause the actress any discomfort. Even though it does her well, this might not be a hack people at home should try out. The rest of us should ask our dermatologists first just to be sure.
Mila Kunis | Ruby and Diamond Peel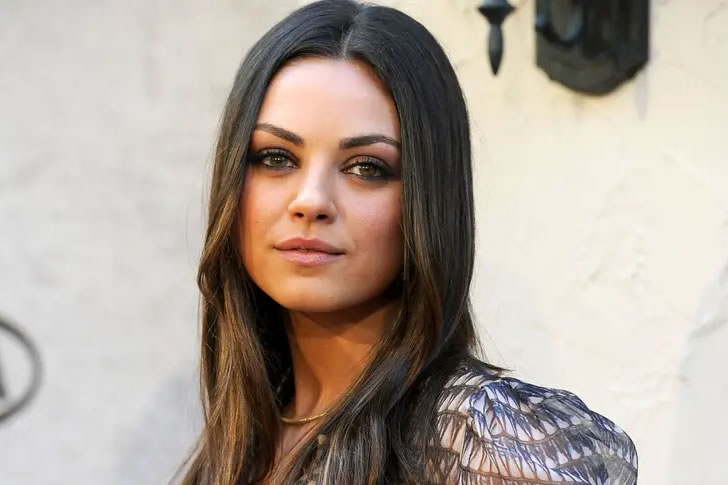 Now we know why Mila Kunis looks so great and you can look just as terrific. All it will cost you is $7,000. Actress Mila Kunis is one of Hollywood's most gorgeous faces. Like other celebrities, Kunis also engages in rather extreme beauty rituals and treatments to preserve her youthful glow and healthy, beautiful skin. She gave the expensive HD ruby and diamond peel done by celebrity beauty expert Scott Vincent Borba a try.
For an investment money amount of $7,000 for one round of treatment, the procedure involved sucking on ice to lessen any inflammation. At the same time, actual rubies and diamond pieces are rubbed on the face. They claim that the stones are rich in antioxidants and their properties help rejuvenate the skin cells while getting rid of unwanted damage. Along the process, signs of aging are also minimized. If only everyone had her budget!
Sophia Loren | Olive Oil Bath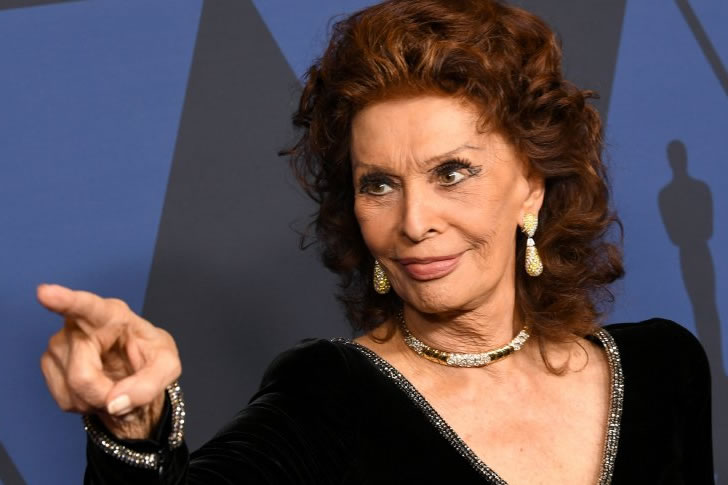 Classic beauty Sophia Loren is an Italian actress that has made hearts swoon over her performances and stunningly good looks. Known for her perfect brows and stunning figure, Sophia had a refined beauty routine to protect them. One beauty secret that she apparently has is taking a bath in olive oil. As Italy has a huge resource of olive oil, its accessibility is almost akin to water. Loren made sure to take advantage of this and scheduled olive oil baths for her luxuriously smooth skin.
As it follows, of course, her skin looks radiant and supple even in her advanced age. Olive oil takes credit for being a powerful moisturizer. With all the antioxidants it contains, it is sure to make skin glow. Extra Virgin Olive Oil imported from Italy, especially, is excellent to use to maintain healthy skin.
Katrina Kaif | Mineral Clay Face Pack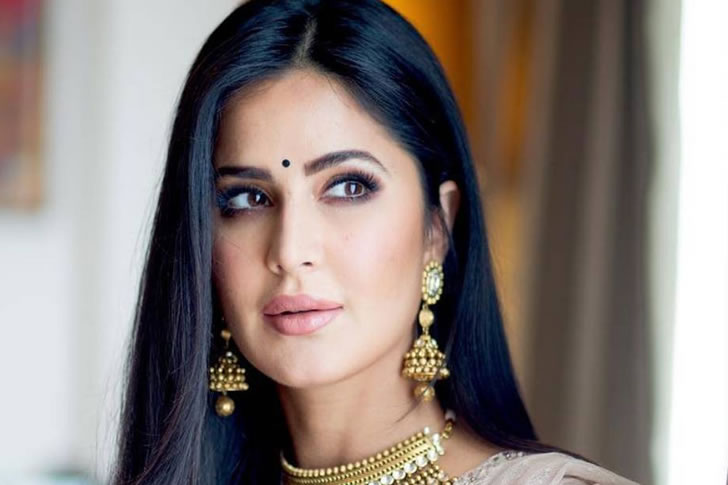 Katrina Kaif has been making her fans fall in love with her for the longest time. Her pretty face and flawless skin have been the subject of envy of many women as well. One of her most trusted treatments when it comes to maintaining her looks is using a mineral clay face pack. To make sure her unblemished face stays golden, she applies the mask to eliminate excess sebum and control the oil production that causes pimples and other unwanted marks on her skin. The British beauty keeps it minimal with her skincare and prefers mineral clay mask. Mineral clay facepacks are widely available in the market. However, if you wish to do it yourself, you need to buy bentonite clay and use mineral/essential oil with it.
On top of this, she also eats clean. Nothing beats a daily dose of greens to make sure one stays healthy. Even with the best health insurance covering her, she still makes an effort to preserve her wellness.
Aishwarya Rai | Cucumber Yoghurt Mask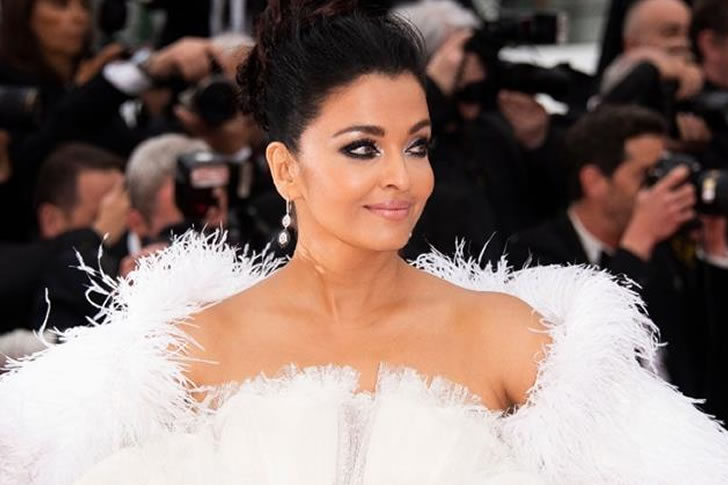 Another beauty on the list is Aishwarya Rai. Other than being one of the world's most gorgeous faces, she is also one of the celebrities who are fond of homemade beauty packs. A fan of all things natural, Rai likes to use stuff she finds inside her kitchen for her beauty rituals.
Want to replicate Aishwarya's beauty recipe? All you need to do is mix some besan (gram flour), milk and haldi (turmeric) to prepare a powder. Ash is said to also use yogurt to naturally moisturise her skin.Another one of her favorite concoctions is the cucumber yogurt mask. She mixes yogurt and gram flour together and places the paste on her face as a mask. This cleanses and hydrates her skin. She adds cucumbers on her eyes. This also helps reduce any fine lines and puffiness around the eyes. These, on top of other recipes, help Rai maintain her effortlessly glowing complexion. Her beauty investments are mainly found in her kitchen!
Sonam Kapoor | Cleansing Drink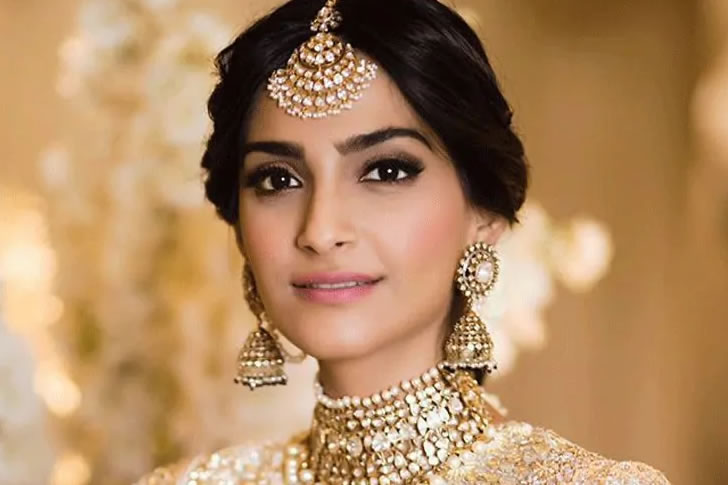 Celebrity Sonam Kapoor is known not only for her great sense of style but also for her stunning figure. Her body is one that most women can only dream of having. Sonam Kapoor has always been acclaimed for her impeccable sense of style that has made her a style icon. Being such an icon in the fashion industry, it only follows that she maintains her weight. Apparently, she isn't only keen on staying fit, but she is also concerned about staying healthy. Keeping our bodies in their optimal state definitely is a good investment for anyone who wants to live a long life.
Kapoor's secret to this is taking a cleansing drink every morning right when she wakes up. Her favorite concoction involves squeezing lemon on a glass of warm water and honey. The drink not only boosts metabolism but also gives the skin a healthy glow.
Kareena Kapoor | Natural Oil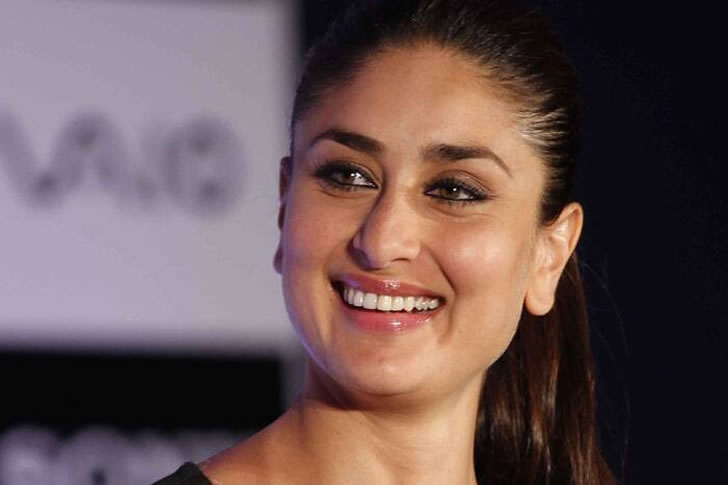 An enviable mane is any woman's dream. From gorgeous bouncy locks to straight, sleek, and tamed hair, the crowning glory we have on top of our heads is always subject to beauty and vanity. Superstar Kareena Kapoor Khan is not only known for her superb acting skills but also for being graciously beautiful all the time. This celebrity has one of the best hairs in the industry. Her beautiful hair is not only cut just right but is also maintained well amidst the constant styling and exposure to harsh chemicals.
She shared her secret to keeping her hair gorgeous and healthy: natural oil. She alternates massaging olive oil, castor oil, or almond oil on to her roots. Not only are these products kinder to the body, but she also gives them credit for providing the hair the nutrients it needs to be shinier.
Alessandra Ambrosio | Hair Burning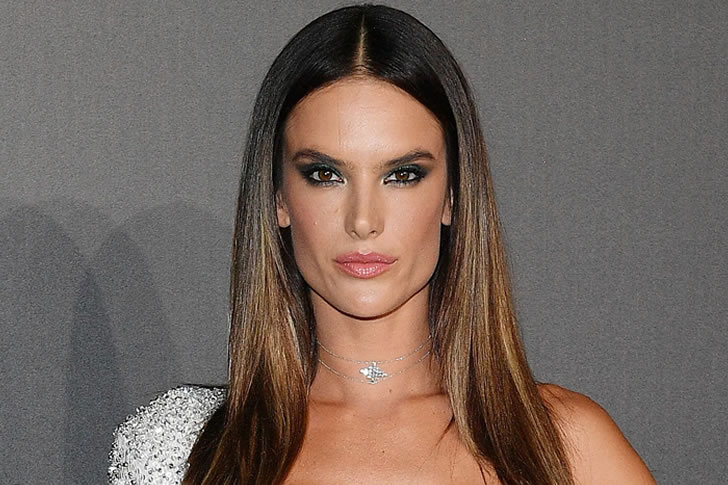 The hair is the crowning glory of any woman, and our celebrities take care of their manes like a prized possession. Because they are always subjected to a lot of styling products and heat, it is easy for the strands to get damaged and eventually break. Celebrities also place hair products that will help their hair's strength and beauty, but some go a degree further in making sure their locks stay golden.
For example, Supermodel Alessandra Ambrosio is the poster woman for shiny, voluminous hair. The Victoria's Secret model uses a technique called Velaterapia to get rid of split ends. It is also called candle therapy. It involves burning unwanted hair breakages and strands using the flame of a candle. She is only one of the many models who undergo this to maintain hair perfection.
Raquel Welch | Yoga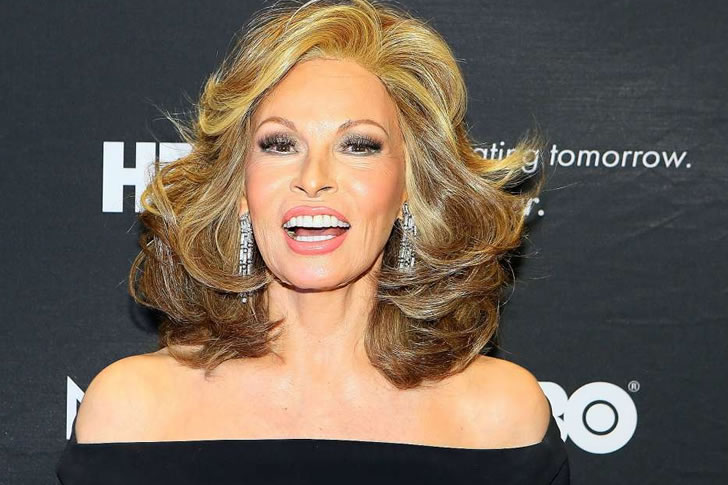 Once given credit as the Most Desired Woman of the 1970s, Raquel Welch surely is a beauty to behold. She has been following strict beauty and fitness routines ever since she was young in order to preserve her beauty and stay healthy. Even in her advanced age, Welch still shows the vitality and radiance of a young and active woman. For her this includes eating a low-carb, gluten-free diet and pulling her body into yoga poses for an hour and a half each day.
Every morning, she starts her day with yoga and is followed by a series of healthy meals spread throughout the day. As yoga is one of the most holistic forms of exercise there are, Welch swears by it. It does not only keep on fit, but it also promotes a positive outlook which contributes to beauty as well.
Eva Longoria | Placenta Cream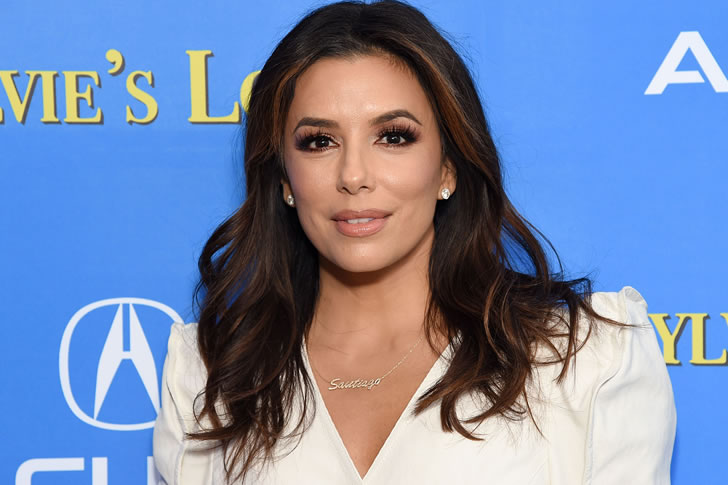 Actress Eva Longoria has been in show business for quite a while now. Longoria has appeared in several advertising campaigns. She has been named one of Hollywood's most beautiful women by several publications. Aside from her great acting skills, she also gets credit for her attractive face and her engaging appeal despite the fact that she has gotten older. Clearly, Longoria does not look her age.
One beauty treatment she swears by for preserving her youth is placenta cream. Specifically, she uses EMK's placenta cream. The product contains ingredients that replicate the effects of the human placenta. As the placenta is rich in nutrients and traits that restore skin cells, it maintains a healthy and glowing appearance when placed on the skin. The actress claims that her soft and supple skin is the way that it is because of this product. Hydrated, she surely looks ageless!
Diana Ross | Kiwi Slices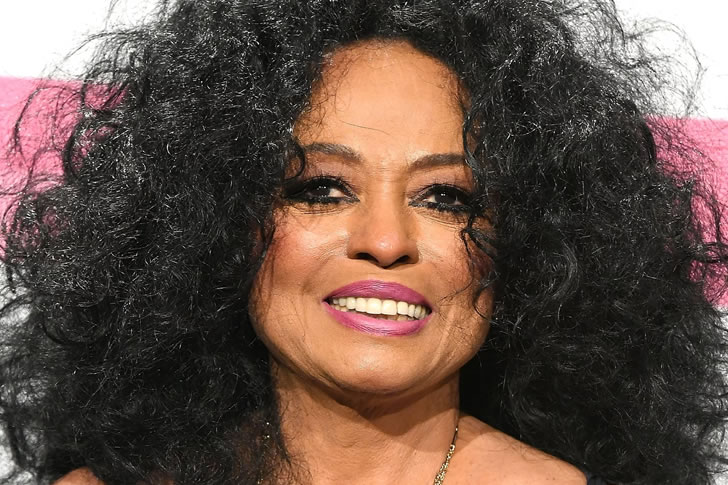 Legendary singer Diana Ross goes on vacation from time to time when she isn't on stage or on a screen singing her heart out. On one account, she was spotted lounging on the coast of Italy sunbathing with her sunglasses on. Though the scene might be just the singer lying by the shore relaxing, she was actually doing a beauty ritual. She has been in showbusiness for almost 50 years. So it is hardly surprising that Diana Ross has picked up a few tips on looking good along the way.
Underneath her designer shades were kiwi slices on top of her eyes. Apparently, the singer was working double time. She was making sure her eyes got some TLC while the rest of her skin was getting some Vitamin D. Credits to kiwi, which can reduce puffiness or dark circles around the eyes. Ross might have been feeling and looking tired at the time and wanted to restore that well-rested look.
Serena Williams | Evian Bath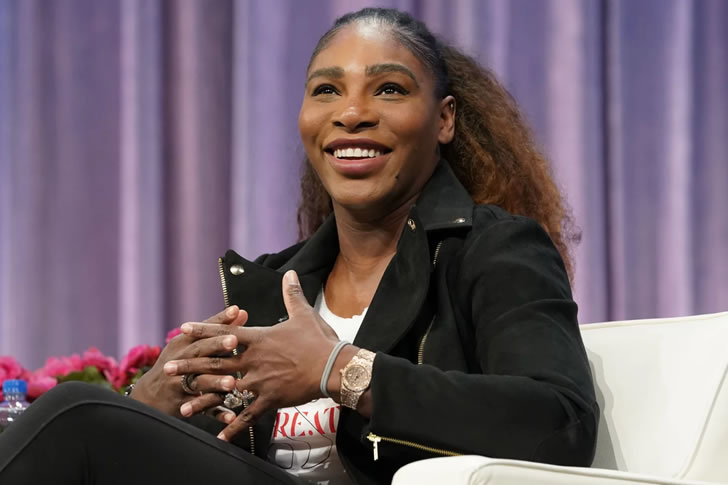 World-famous athlete Serena Williams is known to have perfect dark skin. As she is always training, competing, or staying under the sun's heat, it is a good investment to make sure her skin gets some tender loving care. However, the world was shocked to find out that the tennis player does not use just any water for bathing. She uses only the best mineral water in the world: Evian.
When she went for a trip to Hotel Victor, a luxury beach hotel located in Miami, she made use of the jaw-dropping service by the hotel. They have an Evian Experience worth $5,000 in their menu, which includes two hours of great spa services, great food, and a thousand liters of Evian water for bathing. That's what Serena Williams does. The tennis star gives her skin ultimate hydration by bathing in 1000 litres of Evian mineral water, known to be rich in nutrients like magnesium, which illuminates the skin.
Barbara Walters | Hair Priorities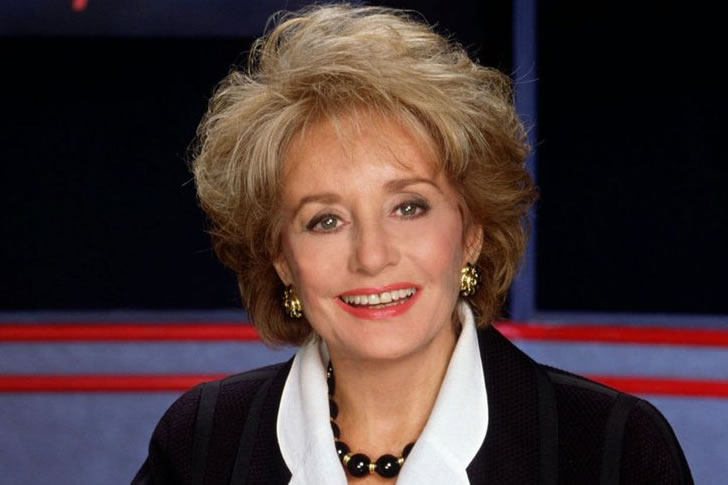 TV personality Barbara Walters was such a sight to behold when she was young and at the height of her journalism career. Barbara Walters's hair, has always been perfect in every way, for over half a century. Likewise, as she aged, she did so gracefully. Still getting the admiration and compliments of many fans, Walters once admitted that her hair was her "most important investment" when it came to her looks. She even called hair the "sexiest ornament" anyone could have, so she told her fans that the best beauty tip she could give them is to take care of their hairs.
The journalist also said that she considers electric curlers as the best invention ever. She didn't need to go to the salon when she started curling her hair herself. It was such a joy to use for the celebrity.
Lisa Bonet | Organic Coconut Oil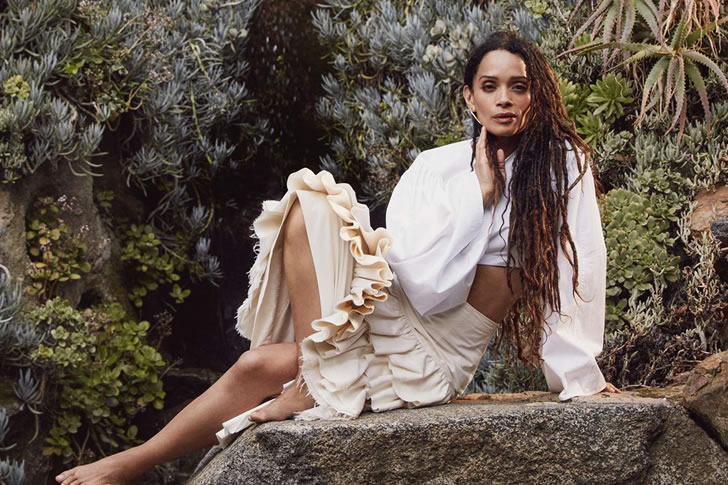 Lisa Bonnet was full of hair and beauty tips in her interview with the New York Times. She considered coconut oil as her holy grail beauty product. She doesn't just eat coconut oil, however. She also uses it on her skin and hair to keep her looking young. Bonet says she uses coconut oil as a moisturizing body lotion. The actress uses it for her hair – which is always in dreadlocks – and her body.
She claimed to have started using the oil even before the media hyped it up. She loved the simplicity of it amidst its apparent functionality. She believed it is better to use one ingredient that does the job on your body rather than swipe your credit card for a commercial product made of plenty. On top of this, the smell of coconut attracts her more to it as well. She also makes it a point not to over-tweeze her eyebrows. Fearing they might not grow back, she keeps her eyebrows naturally full.
 Wendy Williams | Creams

Wendy Williams is a busy woman. Her schedule and daily itinerary get filled to a certain degree at such a speed. With this, she makes it a point to always carry creams with her. She claimed to have been using the Elizabeth Arden 8 Hour Cream a lot. It's a cream that reduces the appearance of existing fine lines, wrinkles and crows feet and helps maintain the elasticity, tone, moisture level, smoothness, and health of facial skin.
Furthermore, the media personality thinks every girl should have her favorite product. She uses it to moisturize her lips, elbows, calluses, cuticles, legs, and even her eyes. In the middle of the day, she swipes them on to maintain a healthy, hydrated glow. On the other hand, she also uses the Bremenn Research Labs 6-in-1 Skin Cream as an anti-aging aid. This one helps her reduce her wrinkles and fine lines. Even under all the makeup, Williams really has naturally radiant skin.
 Phylicia Rashad | Sleep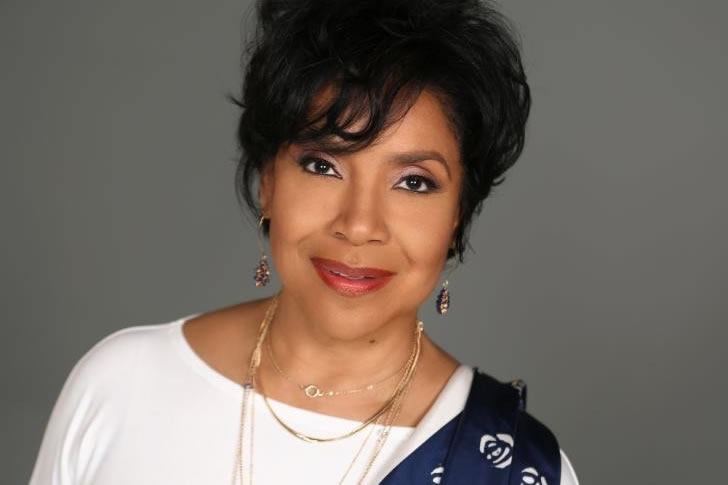 When it comes to TV and film, fashion, beauty, and being the ultimate example of Black womanhood, Phylicia Rashad is a legend. Phylicia Rashad is popular for the countless contributions she has in the entertainment industry, including fashion, TV, film, and beauty, and for her naturally beautiful face. When asked how she maintains her looks, she told Essence that sleep is key. Rashad recognizes the importance of sleep – one thing that celebrities don't always have the luxury to do.
She said that naps in the middle of the day are essentials, especially on a busy schedule. On top of sleeping, Rashad also adds that drinking your daily dose of H2O is also something you should not overlook. She believes that when you make an investment in your health, your looks will just follow. This also means avoiding unhealthy food and beverages like alcohol.
Deepika Padukone| Sunscreen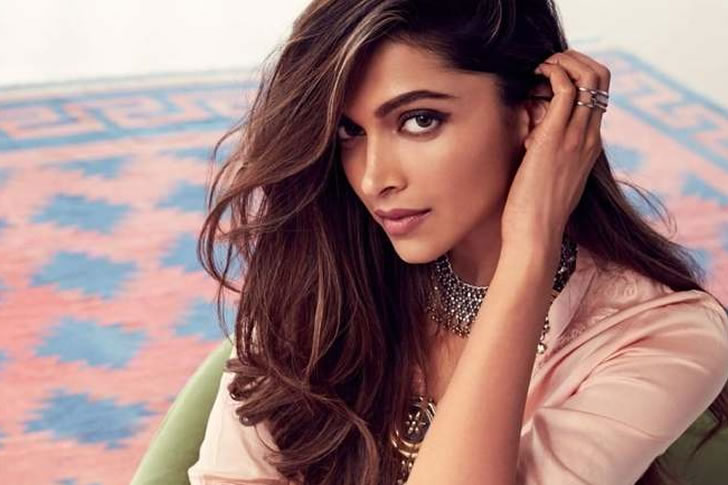 Deepika Padukone is an international sensation and she has won several hearts with her kickass acting skills and ethereal beauty. Not only in Bollywood, but Deepika has created a niche for herself in Hollywood too. Indian model and actress Deepika Padukone is one beautiful celebrity that swears by one beauty product alone: sunscreen. According to this hotshot, this is a regular product that is often underrated but should be prioritized. She herself does not leave her house without SPF on her face and body.
One thing that most people don't know is that sunscreen isn't just for beach trips. It's something we have to wear to regularly protect our skin from the harsh rays of the sun. Doctors say that even though it isn't a sunny day outside, sun rays can still hit your skin and cause the same damage. The sunshine actually takes credit for causing aging and wrinkling. Take it from Padukone: put on your sunscreen every day!
Sonakshi Sinha | Milk Scrub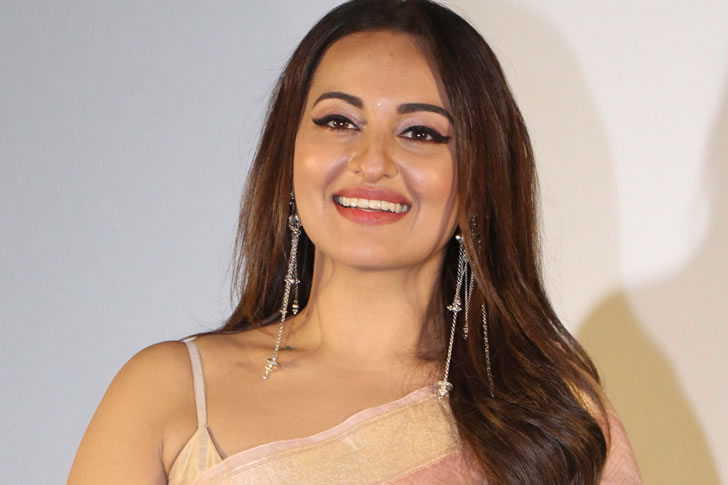 Apart from impressing us with her power-packed performances over the years, Sona has also got us lusting after her clear, glowing skin. India-based actress and singer Sonakshi Sinha goes back to the classics. One of the all-time beauty favorites of not only the celebrities but even the royals of the olden times is milk. Sinha uses a milk-based face scrub for her face. Included in her concoction are also ground almonds, turmeric, and cloves. With these helpful ingredients, her face maintains her youthful and blooming glow.
Always looking healthy and dewy, Sinha's skin is definitely something a lot of women want. Thus, they often spend much on these beauty investments. However, we should take our cues from the classics. Milk is a great way to get that moisturized and naturally radiant look. After all, milk and other favorites wouldn't be hailed as a cult classic if it didn't do its job before!
Halle Berry | Coffee Body Scrub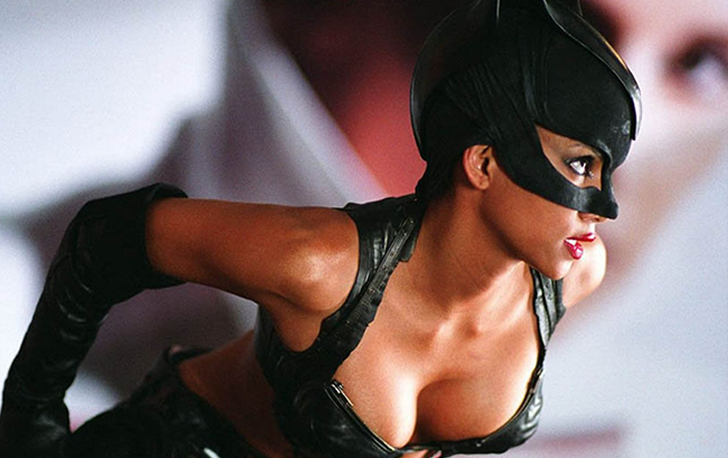 Halle Berry is considered to be one of the most beautiful actresses in Hollywood, with a career that spans decades. She has been a part of several major film franchises including the James Bond series. Stunning actress Halle Berry does not only have a great body but also has great glowing and flawless skin. One unique thing that she does in her beauty ritual is to use coffee grinds as her exfoliator. She adds these magical caffeine-induced particles to her body wash to help tighten her pores and increase the blood circulation. This way, her skin will look more youthful and glowing.
No wonder she always looks like she's had a good night's sleep. Apparently, her morning coffee does not go to waste even after she's done drinking it. If she credits coffee grounds for her beauty, it's definitely worth a shot for the rest of us to try. It's a simple hack, after all!
Tina Turner | Happiness

There's no doubt that Tina Turner is the undisputed queen of rock n' roll! And at 76, she still has an infectious energy and zest for life. Powerhouse Tina Turner's secret to beauty is quite simple. The singer said that being happy in her own skin was the trick to look beautiful to others.
In an interview with Woman & Home, she said that she credits how one feels about themselves and their situation for their appearance. She admits that she has a "childlike" perspective of life, and she likes the way that she is. In this manner, she is able to look at herself in the mirror and admire her own features. According to her memoir My Love Story, the strength she draws from within is from her past experiences. Now that she is growing older, she intends to stay young, saying that 50 is the new 30 and that 70 is the new 50.
Kim Kardashian | Vampire Facelift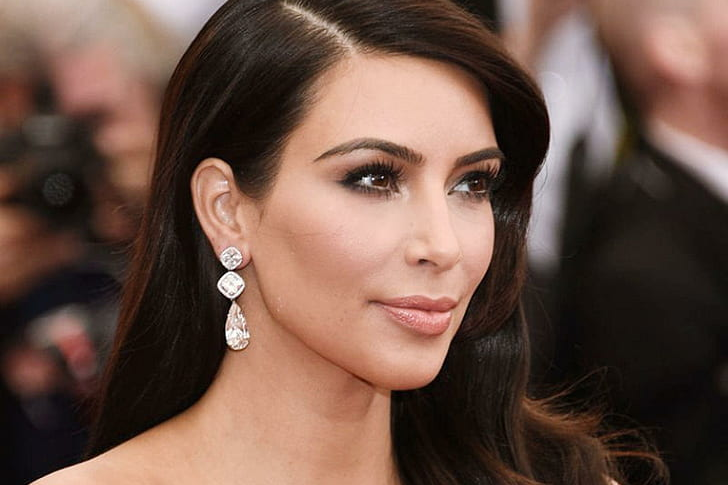 Celebrity Kim Kardashian is no stranger to cosmetics. She knows her thing when it comes to beauty, and she is not afraid of going to the road less traveled when it comes to making sure she stays looking young and gorgeous. It's not easy being Kim Kardashian; she has to spend so much time and money (and pain) on maintaining her highly photographed face.
In an episode of Kourtney and Kim Take Miami, she was featured getting a vampire facial. The strange procedure involved drawing blood from the arm, processing the blood in a certain way that will allow the platelets to be extracted, and then injecting the extraction to the face or applying it topically. There really is a price to pay for beauty, and this Kardashian is ready to spend a huge amount of investment money dedicated just for that purpose.
You've Reached The End