Celebrities Over 50 with Stunning Physique
Despite their fifty-plus age, their stunning figure is proof that you can still age beautifully if you choose to.
Cindy Crawford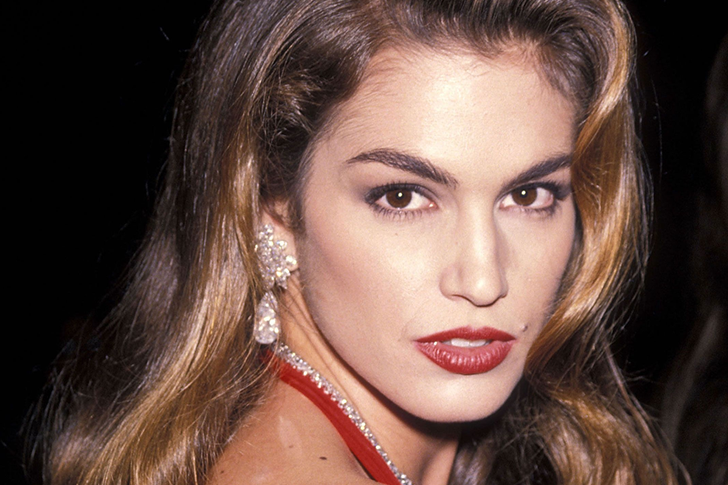 If you happen to come across a picture of Cindy Crawford, you might mistake her as a lady in her 30s. That's how youthful she looks even at the age of 54! Her successful modeling career landed her roles in films and television series. She once shared that there were no secrets behind her fit body and youthful look. Her workout routines include cardio, circuit exercises, and some old school exercises that she learned from the past. While she became famous for walking down runways. IRL, Cindy prefers running, not only is the cardio exercise a great way to keep your heart strong, but it burns serious cals as well. Crawford also makes sure that she squeezes in her schedule time for her workout.
She also ensures that her meals are healthy and nutritious. In the early '90s, she released her exercise video entitled, Cindy Crawford: Shape Your Body Workout. We hope to see her publish up-to-date online classes too!
Jennifer Lopez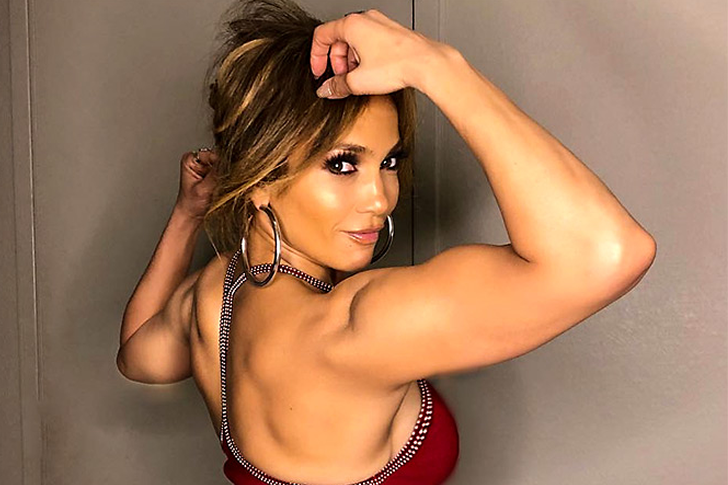 Consistency is Jennifer Lopez's secret to having a stunning physique. The 51-year-old actress, dancer, and singer did not excuse herself from going to the gym even if it is her birthday. She revealed that the reason behind her fitness is that she never misses a workout. She holds herself responsible for every choice that she makes. She pushes and motivates herself to stay committed in her exercise, even in her lazy and tired days. Her self-discipline to not miss a single session paid off when she saw the flattering results in her body. When she is being hyper-regimented (read: no sugar) but still craves a sweet, her snacks include sugar-free Jell0, sugar-free popsicles, protein shakes, and protein pancakes—made with protein powder, no flour, and topped with sugar-free syrup.And instead of caffeine, she drinks tons of tons of water.And she also skips alcohol.
She even stated that she feels more confident in her skin now than in her younger years, which is why J. Lo continues to bring electricity on stage during her performances.
Madonna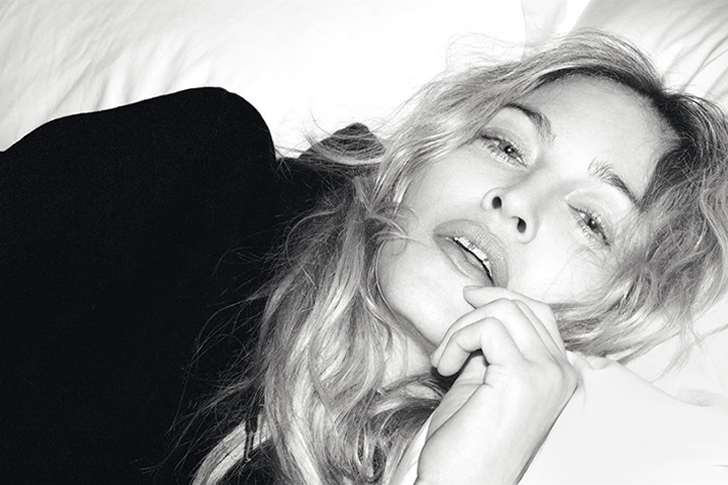 Madonna, the Queen of Pop of the '80s, still manages to have an impressive figure even at the age of 62. To stay youthful and energetic in all of her performances, she invests in taking care of her health through diet and exercise. She goes to the gym six times a week, and it helps her not only in staying in shape but also in mastering her dance routines.
Madonna surprisingly goes on board with intense workouts such as circuit training, interval training, and resistance training. Yoga, planking, push-ups, and weight-lifting exercises are on her list too. At one point, one of her friends tried her routine as a dare, and funnily, she almost threw up in the bathroom. We can only imagine the degree of intensity the singer's exercise is! Another part of Madonna's unique diet consists of eating six small meals throughout the day instead of three big ones like most people. This habit actually is good for her intense workouts because it "boost her metabolism and maintain her energy throughout the day."
Sylvester Stallone

Sylvester Stallone is known for his amazing stunts and action scenes. The actor is already 74 years old and is still able to keep a physically fit body. His lifestyle of working out started as a responsibility for his growing career in Hollywood. He had to be fit and prepared for each role given to him. For each film the training regimes changed, as did the result Stallone was aiming for. For instance, in Rocky Balboa, the idea was looking a lot bigger, whereas in Rocky III, for example, the objective was to have a much leaner torso.
As an action star, he faced a certain degree of pressure from the audience because his roles demanded strength, flexibility, and agility. Stallone worked hard to get into shape. While his work in films required him to have a strict diet and exercise, he managed to embrace them, and health and well-being became his lifestyle until now.
Sharon Stone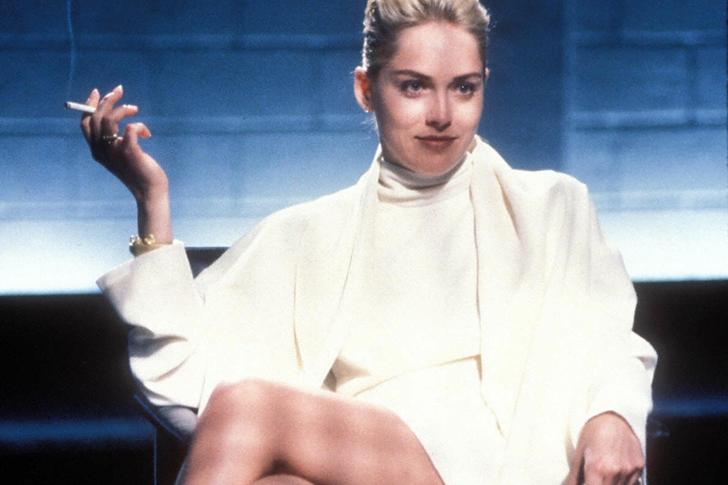 Sharon Stone is an actress, producer, and former model. She is a recipient of different awards, including a Primetime Emmy Award and a Golden Globe Award. The award-winning actress also did not fail to maintain her healthy physique through her investments in exercise. In an article, she said that she does not stick with a fixed workout plan. Instead, she will always try something new in her routines whenever she wants to exercise.
Her workout routines depend on what part of her body needs to be shed off. She makes sure that she would go to the gym four to five times a week. To meet her desired body outcome, she committed to not drinking alcohol, which gave her visible results. She also avoids caffeinated drinks and food with gluten. Her dedication brought her to have a beautiful body at the age of 62.
Sandra Bullock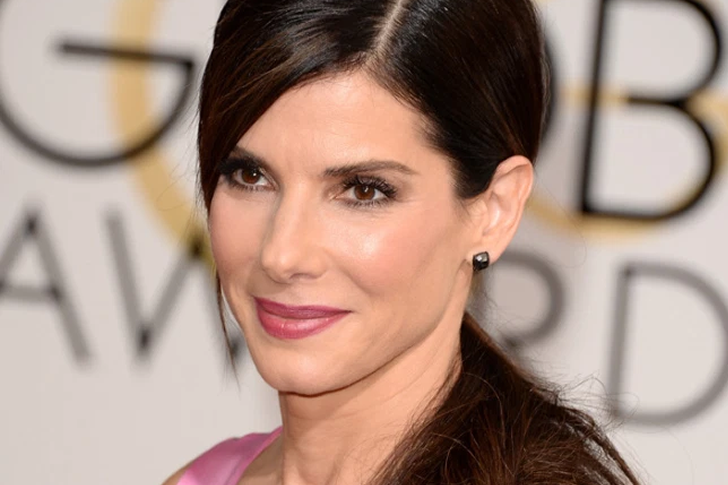 Sandra Bullock is one of the highest-paid actresses in the industry. She is already 56-years-old, and still, her slender body is unchanging. One of her responsibilities in her career is to take care of her body. She invested in working out paired with a healthy diet. Her workout includes alternate intervals of high-intensity cardio and strength-training. Her trainer also made her use resistance bands together with a pilates ball.
Her training focuses on her different body parts, depending on which part her trainer wants her to exercise and tone. When it comes to her diet, she prefers a diet plan that is both healthy and convenient. She chose a food delivery service to prepare her meals balanced with nutrients, and just let them deliver it fresh to her home. Her financial advisor also agrees with her healthy lifestyle choices.
Halle Berry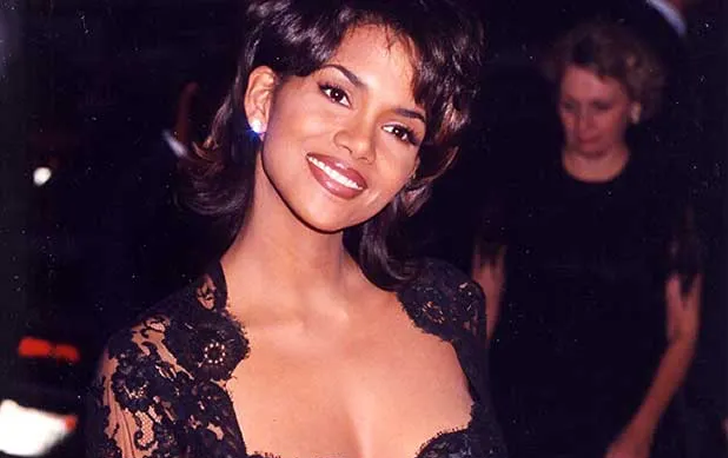 Part of Halle Berry's lifestyle is working out. She even has a #FitnessFriday posts on her Instagram account that features her workout sessions with her trainer. Berry manages to stay in shape for her career and her health. She is currently preparing for the role of an MMA fighter, and in her preparation, she shifted her workout routine to an MMA-style.
She's been doing a high-intensity workout for four hours each day, and some of her routines include boxing, yoga, and stretching. She also does intermittent fasting and keto diet. Berry actively and eagerly participates in each workout session designed for her, and her age is not a hindrance to conquer each intense workout. Because of her hard work in preparation for the movie, it is for sure that her credit score will increase all the more.
Brooke Shields

Brooke Shields is a 55-year-old actress who also remains physically fit. She stays active as much as she can in order to take care of her health. Shields has been diligently doing her exercise to maintain her fitness. Just by looking at her, you would not believe that she is already 55!
Most of her workouts consist of aerial workouts, doing kettlebells, and using resistance bands. She spends most of her time in the gym to maintain her body shape and even practices a healthy diet with her meals composed of vegetables and other plant-based food. You know what people say, "Discipline is key." While Shields isn't a fan of restrictive plans like the keto diet or intermittent fasting, she's said time and time again that balance is extremely important to her, even if it can be challenging. "We've been taught, 'Deny yourself pleasure.' But moderation is harder because it requires really committing to balance," she previously told Health. "
Teri Hatcher

Teri Hatcher is famous for her portrayal of Lois Lane in the 1993-1997 television series called Clark: The Adventures of Supermanand. The 55-year-old Superman actress still manages to have a superb body until now. Her way of maintaining her fitness is through her investments in healthy eating. Hatcher's diet consists of healthy green, leafy vegetables, fruits, proteins, and whole grains.
When Teri Hatcher shared unedited bikini photos of herself on Instagram, she was met with tons of positive responses. In her post, she wrote. "This is my truth and being in this 55-year-old body actually feels liberating. Here's the thing. I've finally figured out how to be comfortable in my own skin. Maybe not every day but a lot of them. Age allows you to be clear on your purpose and cherish who and what you are grateful for." she added. And ultimately, she says her diet played a huge role in that.
Brad Pitt

Brad Pitt is a 56-year-old actor and film producer who has been cited as one of the most influential people in the entertainment industry. The actor has listed several things to maintain his physical fitness, starting off with a dynamic warm-up. His workout routines focus on flexibility to prepare him for the action scenes he needs to perform. For his diet, Pitt treats carbs as his friend.
According to him, he eats carbohydrates to gain energy and earn the nutrients that he needs from it, and he's probably eating less than 2,000 calories a day. He also cut down alcohol and shifted to healthy juices and water to properly hydrate himself. To his credit, his figure consistently looks fantastic throughout the years. An insider close to the actor, 56, reveals in the new issue of Life & Style that for the past several months, he has been on an intense anti-aging regimen that includes a new diet, expensive skin care treatments and even IV vitamin drips!
Elizabeth Hurley

Elizabeth Hurley, despite her age of 55, still stays fit and healthy. She is an actress, model, and businesswoman who became famous when she dated Hugh Grant. Elizabeth became successful in her modeling career and increased her credit score while being cast in movies and television shows.
Talk about a healthy lifestyle, the English model knew that whole and natural food are healthy things to keep in her diet. She even had the motivation of helping local farmers by purchasing their natural crop products. "I like simple, natural, easy food. I don't really like food with a lot of chemicals or additives," Elizabeth told The Cut. " When I'm at home in the country, I always try and eat food that's grown locally. That goes for meats and vegetables."Although she is not a fan of high-impact sports, she still does her best to exercise by walking, gardening, and moving as much as possible in her daily routine.
Nicole Kidman

Nicole Kidman is undeniably gorgeous at the age of 53. As a Hollywood A-lister, famed for her strawberry blonde locks and fair skin. In all her years in front of the camera, we can't recall a single photograph of her caked in makeup or trying to conceal unhealthy skin. She always looks natural, gorgeous, and youthful. To attain her youthful looks and healthy body, she always makes self-care her priority.
She has been wise in investment planning, including every food she takes and sees to it that everything she eats is organic. She pursued an organic lifestyle because she is concerned about the dangers of pesticides to her health. She knew that if she eats organic and unprocessed foods, it will benefit her skin, especially her overall health. She is also focused on keeping her body physically active through a swimming routine for about 30 minutes each day. She also does yoga and indoor cycling. Nicole's lifestyle choice leads her to have a healthy body inside and out.
Courtney Cox

Courtney Cox is an actress, producer, and director who also has a fit and fabulous body at 56 years old. She recently shared her tips on staying healthy. First, she pursued high-intensity workouts, such as MMA-style training. Given how lean Cox has managed to keep herself throughout the years, it should not come as a surprise that she hits the cardio hard, incorporating a HIIT (high-intensity interval training) style in her cardio sessions. She'll speed up during high intervals while slowing the pace down in between. This spikes the central nervous system. It causes dramatic heart rate changes that lead to extra calories burned per session. She added that low-intensity exercises are not her priority and that she prefers the high-intensity ones.
She revealed that she likes to keep her diet healthy and avoids consuming carbohydrates and caffeine. She indulges in large portions of vegetables as well, which helps her maintain a healthy body inside and out. Eating clean must be easy for Cox, given her love of vegetables.
Padma Lakshmi

How can a famous cooking show host remain fit if her work involves eating various dishes? Padma Lakshmi is known for hosting the Emmy-award winning cooking competition program called Top Chef. She has acted in film and television, and hosted several cooking programs before Top Chef. The 50-year-old celebrity chef revealed that her job requires eating 7,000 calories from more than 30 dishes served during each episode of the show.
But how does she maintain her figure? Lakshmi exercises for about five times a week and does jump rope workouts with a daily goal of 2,000 strokes. For her diet, Lakshmi watches the food that she eats every day, and she hydrates with water and several cups of tea. Lakshmi may love all things culinary, but she has learned how to be conscious of what she eats.
Carla Bruni

Carla Bruni is an Italian-French model, singer, and songwriter. In 2008, she married Nicolas Sarkozy, then president of France. She is already 52 but don't you think she doesn't look like her age at all? Being exposed to the modeling industry, Bruni was required to have a fit body. But that doesn't mean she's still obliged to do it until today, which is why she amazes us with her graceful aging.
Bruni shared that her way of being physically fit is not about controlling her diet but about being active. She finds dieting as depressing because she doesn't want to be restricted with the food she likes to eat. On the other hand, Bruni finds exercising fun and enjoyable to a certain degree. That is why even though she does not control her diet, she can still burn all the calories away.
Gordon Ramsay

Gordon Ramsay is a 53-year-old chef. He is also a restaurateur, writer, and television personality. He is known for his amazing cooking techniques and way of mentoring the cooking aspirants. Ramsay's career involves a lot of eating. Hence, dieting is not part of his lifestyle. Instead, he has his own way of cutting down the calories: he eats in smaller portions. Gordon Ramsay has shed a huge 50lbs over the last few months, and now he's revealed the sentimental reason why. The celebrity chef said that he was motivated to stay healthy for his children after his own dad died young.
He also stays fit by participating in sports activities like triathlons and has joined five Ironman triathlons so far. He schedules two races per year with his wife, who is also health conscious. For him to be able to continue what he loves to do, Ramsay embarked on this health investment.
Susan Lucci

Who would not admire an actress who has successfully taken care of her body even at 73? Yes, you read it right! This beautiful veteran actress is now 73 years old and is definitely looking a decade younger than her age. Lucci said her exercise routine is the reason why she remains flexible with core strength and energy.
She committed to doing Pilates daily before eating breakfast. Her go-to food is Greek yogurt with organic pumpkin seeds, and on cheat days, she splurges on her chef husband's cooking, but not to the degree that what she's eating is unhealthy.Her positive mindset enables her to continue reaching for new fitness goals — and gives her the confidence to show off her figure on Instagram. "As women, it's easy to find the faults in ourselves. Be your own best friend: Don't compare yourself [to others], and don't be so hard on yourself."
Elle Macpherson

The model, businesswoman, actress, and television host Elle Macpherson is glowing as ever even at 56. Her lovely physique has brought her success in her modeling career. When asked about how she takes care of her body, Elle answered she knows what's best for her. According to her, starting her day right is the first step. She has her own daily routine that includes meditation, morning exercises, and eating the right and balanced meals, which led her to have a healthy appearance.
Elle Macpherson has long been known as 'The Body' thanks to her enviable physique and healthy glow. However rather than following a strict diet or fitness regime, Elle says she just follows a few simple rules to stay in shape and isn't as focused on her weight as she used to be. The model also said that while she likes to maintain an active lifestyle, she prefers to exercise outdoors rather than going to the gym.
Tom Cruise

The award-winning actor Tom Cruise has a striking built. Even at the age of 58-years-old, he maintains his fit body. But how does the A-list actor retain his good looks? Tons of exercise! Aside from his gym sessions, he stays active by sea-kayaking, fencing, running the treadmill, weightlifting, rock-climbing, hiking, jogging, and the list goes on. It's as if the Mission Impossible actor can almost do anything! Cruise also switches his workout routine, where he's able to get the flexibility that he wants. Doing many physical activities as part of his lifestyle, it's no wonder Cruise has defied the very process of aging.
While not following a particularly structured diet, he has been noted as eating very clean. His diet includes chicken, fish, vegetables, oatmeal, and other similar basic "health" foods while avoiding most junk food. In addition, Tom Cruise also engages in a lot of "fun" type physical activities like jogging, hiking, playing tennis and other things to keep his body moving.
Jane Seymour

Jane Seymour best known for her performances in the James Bond film Live and Let Die (1973). Age is just a number for the stunning Jane Seymour. At the age of 69, she still manages to have an incredible shape. For her, the key to having such a youthful look is to enjoy yourself and to be confident in your own skin. Seymour has exercise routines that make her body toned.
She prefers light exercises such as playing golf, and from time to time, she also does Pilates. The actress does Pilates for almost 30 years now, and it is evident in her chiseled figure. What many people don't know is that Seymour is an ex-dancer. As such, she follows a fitness routine that's based around gentle, yet effective movements."I work out when I can but not as much as I should. Its work and travel dependent. Sometimes I do ballet exercises wherever I am, even at airports waiting for luggage!"
Lenny Kravitz

You would not believe that the Hunger Games actor Lenny Kravitz is already 56 years old. Aside from being an actor, he is also a singer-songwriter and musician. Part of his investments in his career is to stay fit, and his exercise involves jumping rope, running, doing pull-ups, sit-ups, squats, and push-ups. However, he finds the gym boring and said he prefers working out outdoors. When asked about his diet, he revealed that his secret is juicing. He drinks juice straight from the organic crops produced by farmers.
The iconic rocker looks remarkably similar now to just about any photo you can find from his 30 year career—partly due to his dedication to physical training that helps him stay lean and energetic when he performs onstage. "My best shape is not behind me," Kravitz said in a cover interview for the latest issue of Men's Health. "It's in front of me right now. We keep moving that bar as we get older."
Bruce Springsteen

Bruce Springsteen is a 71-year-old songwriter and solo artist. According to the singer, he manages to stay fit and healthy by working out. His dedication to fitness brought him a muscular body that people could not believe he's already in his 70s. Springsteen loves to do the same workout routines as he thinks it works best for him. He does his exercises in a local New Jersey gym. He also runs 4-6 miles a day for three days per week, and on other days, he works out on free weights.
He has been doing all these for nearly 30 years already! The musician's degree of consistency in his exercise and mostly vegetarian diet makes him look even more handsome! In 2012, the icon spoke to The New Yorker about his no-frills workout routine, which hadn't changed in over 30 years. "He runs on a treadmill and, with a trainer, works out with weights," according to the mag. "It has paid off. His muscle tone approximates a fresh tennis ball."
Laird Hamilton

If you're a fan of wave surfers, you probably know who Laird Hamilton is. His extraordinary skills in surfing brought him much success in life. When asked how old he feels, notable big-wave surfer and overall crazy-in-shape athlete Laird Hamilton says, "I don't even have an age. I don't know how I could feel better." And though the second statement can't be fact-checked, the first can. He's 53, at least in the conventionally used unit of "years."
Aside from surfing, he also does other exercises to stay in shape. He emphasized that he includes music as part of his workout session. The 56-years-old surfer explained that music is like water that hydrates movement, so it is essential in working out. He uses saunas and even stated that his perfect workout routines are burpees and headstands. He has a strange diet, though, which mainly consists of fats and caffeine.
John Stamos

The 57-year-old actor, producer, comedian, and singer John Stamos is known to have a youthful look even if he's already in his fifties. He is known for his work in television, especially in his starring role as Jesse Katsopolis on the ABC sitcom Full House. Uncle Jesse is now old enough to be Grandpa Jesse. And yet John Stamos—star of Full House—is ageless, appearing decades younger than his 57 years.
He revealed that the secret for his youthful looks is his love for Greek yogurt. Stamos is of Greek heritage, so it makes sense that he was the spokesman for a Greek yogurt. Stamos also has other health investments such as Pilates. Even though he is the only man in a crowd of women doing Pilates, he does not mind it as long as he is able to stay fit. He used to run the treadmill and lift weights. But now, it's all about Pilates and yoga for about three days a week.
Rob Lowe

Rob Lowe is a 56-year-old actor, producer, and director. Besides being a star, he is famed for his stunning physique and youthful look. It was revealed that his look resulted from the changes that he had in his diet. He also has his way of taking good care of his body. He enjoys working out alone and treats his workout sessions as his time for himself. When he established his routine, he realized the positive changes in his health.
Lowe once feared having a dad body, but thankfully he discovered surfing as another exercise option. Knowing what his body needs is his key to having a fit and stunning body. To his credit, he makes 56 look like a gentleman in his early 40s! Rob Lowe is one of those rare people who has managed to defy the aging process. No matter how old he gets, the 56-year-old hunk still looks just as good as he did in his "St. Elmos's Fire" days.
Christie Brinkley

Christie Brinkley, an American actress and model, pursued wellness in her lifestyle that she still has a fit body even at the age of 66. She considered wellness as a foundation for her future. Brinkley believes in the saying "Health is wealth," which is why she is convinced that it is essential to have investments in wellness. She starts her day by having a cup of coffee and a glass of lemon squeezed water.
After finishing her drinks, she is off to exercise as much as her body can. Christie is huge on staying active, especially to keep her joints working properly. She then prepares breakfast for her family and for herself, which is mostly their dinner left-overs. She follows a rainbow-colored diet in their meals, which often consists of vegetables, nuts, and other healthy food.
Holly Robinson Peete

If you want something in life, you should be more than willing to invest your time and efforts to get it. And Holly Robinson Peete, the wife of the famous National Football League quarterback Rodney Peete, just did that. Being a mother to four kids and a wife to an NFL celebrity can be quite a handful, but Holly still managed to keep in shape over the years.
So what's her secret? She said it's really about her investments of extra efforts amidst her already hectic position as a mom. I mean, you wouldn't achieve that fabulous figure if you continue dreaming and mooning about it, right? Holly stated that the key to her physique is exercising at least four times a week, and one of her favorite workouts is playing with her kids. It looks like being a mom isn't much of a hindrance in getting a well-toned body despite being 56.
Lisa Rinna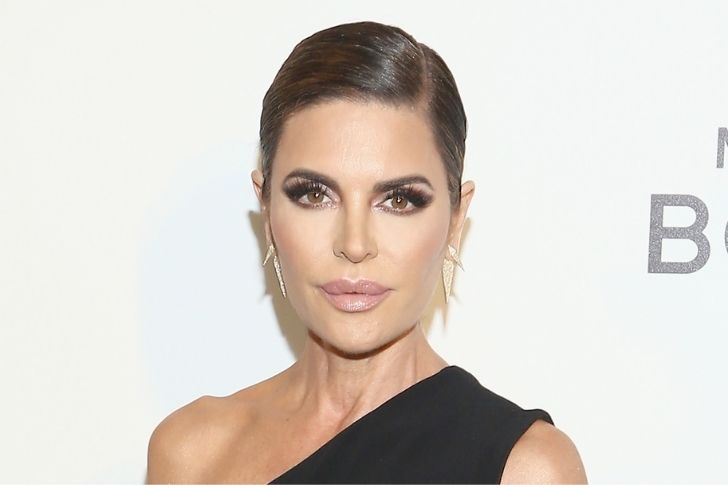 Most people dream about having a perfect body at least once in their entire life, and a lot would go through lengths to achieve it. But sadly, not everyone has the discipline to stick it out until the end. Unlike Lisa Rinna, an actress and television personality known for her fit body despite her not-so-young age. People are so much in awe of her toned abs, legs, and arms.
Of course, Rinna admitted that her toned physique resulted from discipline and commitment to workout routines to maintain her excellent body shape. And it was easier for the actress to keep it up throughout the years because she considered it the best investment she could ever give to her future self. Although it can be quite challenging and even bordering to impossible, Rinna prompted everyone that consistency is the best recipe for a fit and healthy body, even at 57.
Sheryl Crow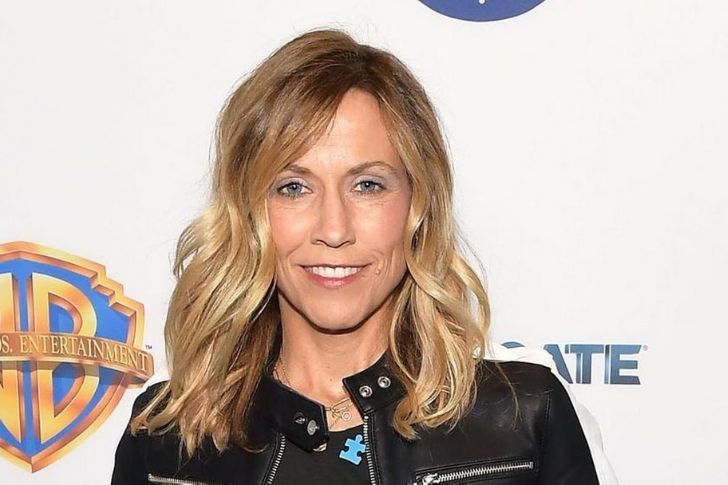 Wellness and exercise is not just a daily routine or a money management tactic for Sheryl Crow. She values her body so much that taking good care of it is her top priority. Although there were certain routines that she can no longer do due to her age, she is continuously learning how her body works and what will work best for her in achieving physical fitness.
At the age of 58, the musician, singer-songwriter, and actress chose to listen to her body and found ways on how she can invest in a suitable and healthy lifestyle. She shared her own secrets of being ageless, and some of these are being a fitness fanatic, eating sensibly, and embracing your age. Sheryl Crow thinks the joy for her has come from being able to accept the way she is and enjoy that, wrinkles and all.
Kelly Bensimon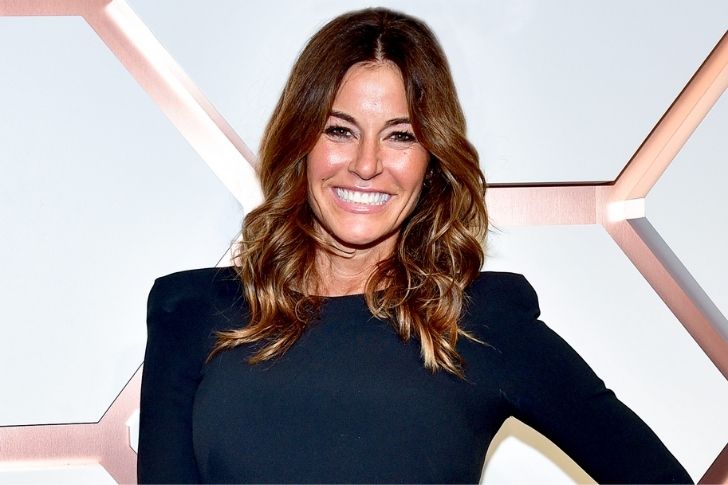 It is commitment to a workout routine that will give you the fit body that you dream of. This is true for Kelly Bensimon, an actress, socialite, and a former model. Despite her age of 52, she did not miss on maintaining her great body shape. At her age, she still has a toned body with abs. She revealed that the secret for her fit body is her investment in physical activities.
She said that she runs for 20 mintues every day. She also does a headstand, hundreds of crunches, and 30 squats with 30-pound weights to maintain her body shape. She even pursued SoulCycle and Pilates as an addition to her workout activities to take care of her body. She also loves sharing her workout routines and diet tips with followers. Kelly even gives fans close-up shots of her abs on the reg.
Heather Dubrow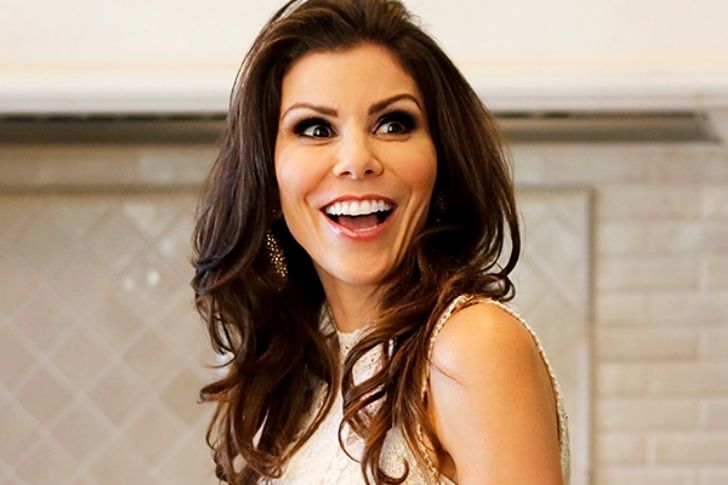 Heather Dubrow is known to have an incredible physique at the age of 51. Witnessing her healthy body, many people have been asking her what her diet is, so they can also achieve a body like hers.
With the increasing number of people interested in her diet, she and her husband came up with the book entitled The Dubrow Diet. The book mentions that the diet is based on interval eating and that the value of "what" you eat has the same value as "when" you eat. The couple also provided a list of good and bad food for dieting. She has millions of followers on social media. Dubrow is 5 feet 7 inches tall and weighs about 130 lbs. A lot of people have already used their credit cards to follow suit to this popular diet program. Aside from the diet, Dubrow also indulges herself in weekly workout routines.
Robin Wright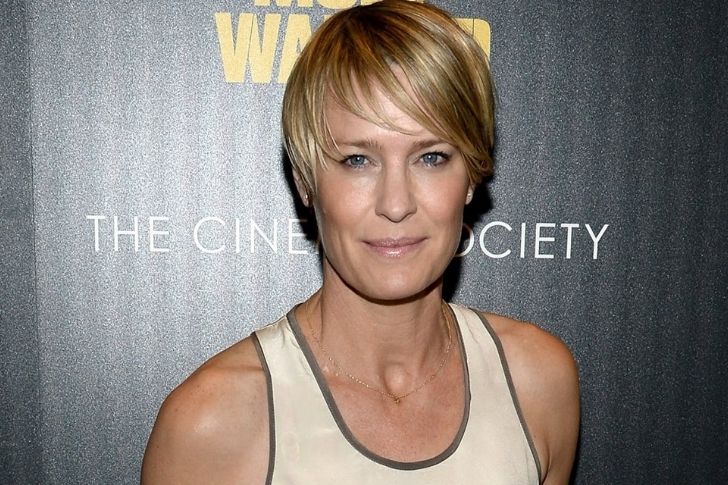 Robin Wright is an actress and director who is a recipient of various awards, such as a Golden Globe. As a film and television star, Wright is aware that it's crucial to tailor her fitness routine to maintain a great look on-screen. The 54-year-old actress follows a strict diet and workout routine to stay in shape. She shared that she is following a paleo diet, a diet that wards off carbs and consists of vegetables, fruits, lean meats, fish, and nuts. She also tries her best to avoid processed and junk foods.
Meanwhile, her workout routine could be a rather high-intensity one, depending on the role that she will portray in a film. For her role in Wonder Woman, her workout consisted of horseback riding and weight training. She maintains a healthy body for her acting career as this also helps her obtain movie parts and increase her credit score.
Hugh Jackman

Hugh Jackman, best known for his role as Wolverine in the film series X-Men, holds a record for his longest career as a live hero in Marvel. He is already 51 years old and still has a fit and robust body despite his age. As an action star, he has investments in always staying in shape to be prepared for the roles he will have to act. Jackman's workout session includes a progressive overload workout, push-ups, and flexible yoga. He even gave up carbohydrates to maintain his bod and does everything he could to get his desired results.
Jackman worked with different personal trainers at different points in his career. For movies like "The Wolverine" and "Logan," it was fitness expert David Kingsbury who helped whip the legendary actor into shape. According to Kingsbury, Jackman's diet varied depending on which stage of the regimen he was in, though one thing remained constant: carb cycling. Specifically, Jackman consumed carbs on weight training days, and more or less eradicated them every other day.
Angela Bassett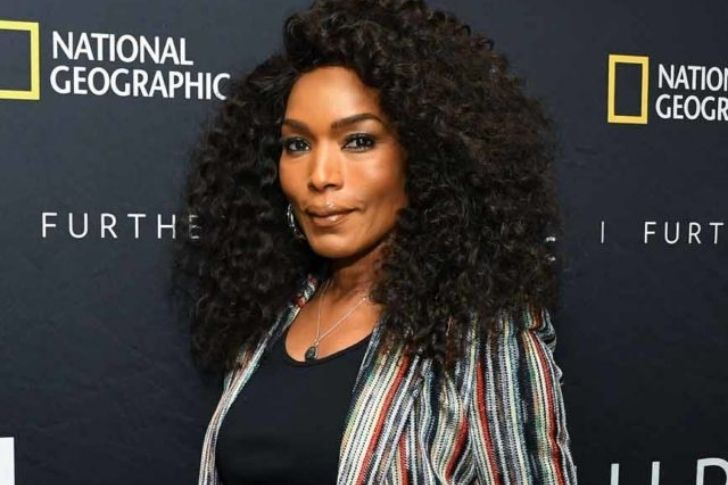 It's not polite to talk about a woman's age but we really need to repeat this for emphasis: Angela Bassett is 62 years old. Angela Bassett is an award-winning actress known for her excellent portrayal of real-life roles in movies. She remains in shape by making her health a priority.
Bassett has a personal trainer, whom she meets four to five times a week. She is very committed to keeping her frame to the degree that she never misses any cardio workout. She even spends 30 minutes doing cardio and weight-lifting exercises while she's on a trip! Bassett is very fond of a workout routine called circuit training, a form of body conditioning that involves resistance and endurance training. For Bassett, she easily makes 60 years old look like 30! Well, just look at her perfectly toned arms and rock hard abs!
Tea Leoni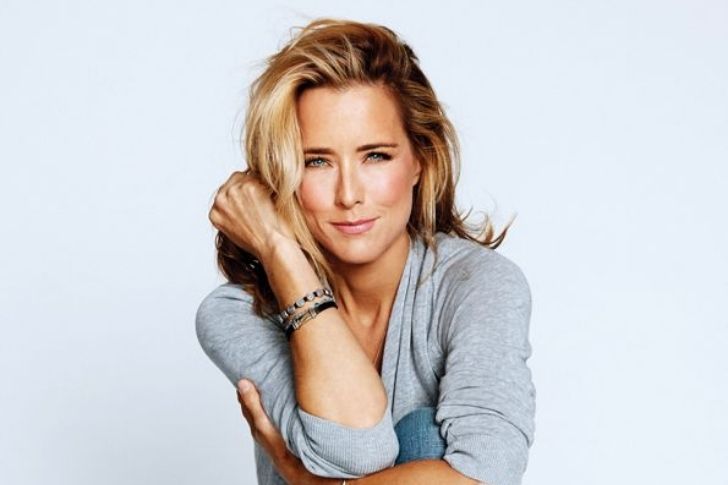 The hardest pill to swallow when you are getting older is the inevitable aging process of your body. Tea Leoni, an actress and producer who remains in perfect shape, knew about this unchanging truth in her life, yet she chose to accept and embrace the aging process. She thought that if she pursues a youthful look, it would be a tough battle that is hard to win. So, rather than chasing after the inescapable, Leoni decided to embrace her present state.
She focuses on taking good care of her health by having a nutritious diet and exercise. Most of her diet consists of vegetables, while her workout routines include sports and yoga. To her credit, she has made the fifties look this good! Her favorite sports are hiking, walks, running and playing golf. Tea said that playing golf is help to stay in shape, she adds that she likes hiking and she can run for 3 miles she does not like doing sports on machines.
Tamra Judge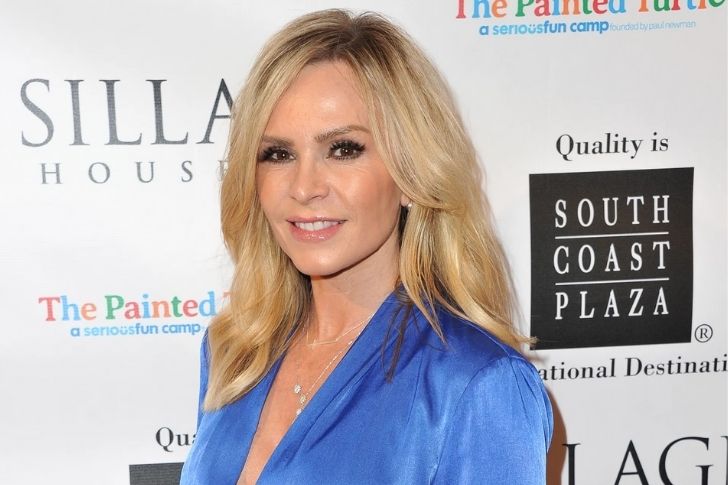 Most people spend their time at the gym to achieve the body shape that they want. But for Hollywood celebrity Tamra Judge, she does not only go to the gym but also owns it! She and her husband have shared investments in their gym to help people achieve their fitness goals.
Judge revealed on her Instagram stories that she is 5 feet, 3 inches tall and her weight fluctuates between 114 and 120 pounds. Now 53 years old, Judge does weight training four times a week to build her muscles and do cardio exercises. Although the latter is her least favorite routine, she still does it to lose some excess fats. She also has a suitable balanced meal diet for all of the physical activities and workouts she's been doing. She then advises people to strictly not eat processed food, bread, sugars, bad fats, and limit alcohol intake to avoid gaining excess fat.
Luan de Lesseps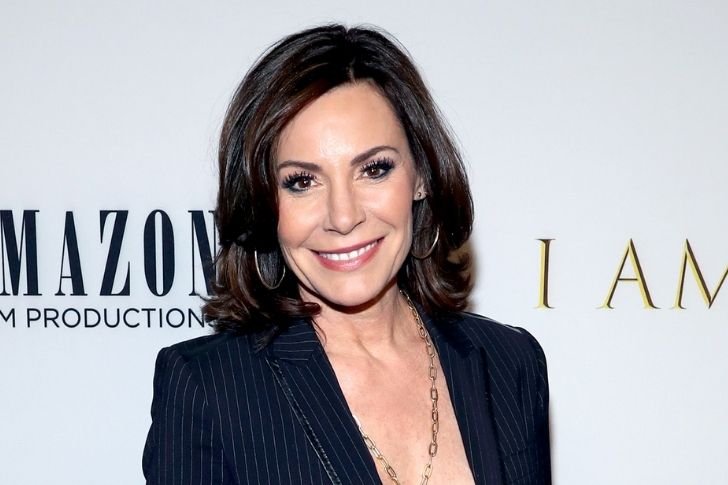 Everyone has their favorite workout styles that work best for them. Like the Real Housewives of New York star, Luann de Lesseps, she just likes to get her heart pumping and blood flowing during workouts. The 55-year-old television personality maintains her physique by running for 10 to 15 minutes daily.
Besides cardio, she also likes to go hiking, do a bit of lifting and yoga to tone her legs, tummy, and arms. To keep up her svelte physique, the Countess Collection with SuperJeweler designer revealed she focuses on exercise and a common sense diet technique: "I take walks, do yoga and try not to eat too much in one sitting." She cheerfully revealed that she has her own gym in her apartment, which makes her enjoy the exercise more. Well, who wouldn't want to keep in shape while looking at the beautiful view of Central Park? Too bad we can't afford the mortgage like she does.
Jane Seymour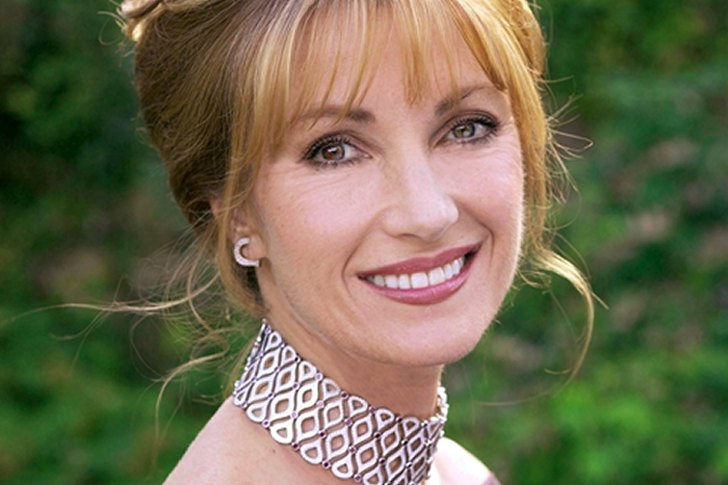 Age is just a number for the stunning Jane Seymour. At the age of 69, she still manages to have an incredible shape. For her, the key to having such a youthful look is to enjoy yourself and to be confident in your own skin. What many people don't know is that Seymour is an ex-dancer. As such, she follows a fitness routine that's based around gentle, yet effective movements. Seymour has exercise routines that make her body toned.
She prefers light exercises such as playing golf, and from time to time, she also does Pilates. The Live and Let Die actress does Pilates for almost 30 years now, and it is evident in her chiseled figure. She also does ballet exercises wherever she is and claimed that she once did it in the airport flooring! Seymour also snacks healthily with her homegrown vegetables. Well, if she does not inspire you, we don't know what does.
Blair Underwood

The 56-year-old American actor Blair Underwood has been successful in his career. His different films such as Krush Groove, Just Cause, Set it Off, Deep Impact showcased his excellent acting skills. But as stated by the actor, his secret to his success is his wellness. In his 34th year in the business, Blair Underwood knows that maintaining fitness and wellness is key to success. However, that doesn't mean he exercises every single day.
He hits the gym about three times a week, but even on his off days he stays in motion, both physically and mentally. He may spend only a small amount of time in the gym each week, but he focuses on the quality of his workouts. He uses each opportunity he has to exercise even outside of the gym. One of his go-to exercises is push-ups, and he also uses uphill roads to work out his cardio. Until now, Underwood appears on screen. Who would've thought being fit can improve an actor's credit score?
Kristin Chenoweth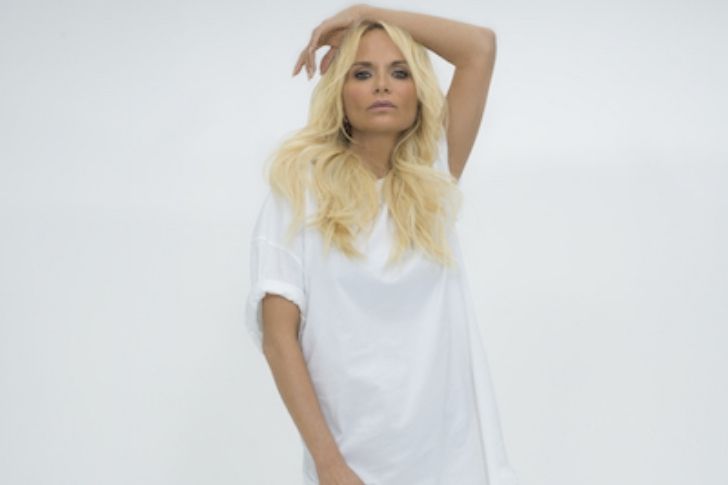 If you are a fan of musical shows, then you have probably seen Wicked. Kristin Chenoweth, a 52-year-old actress and singer, portrayed the role of Glinda in the musical. Aside from playing the character of the good witch, she also has a good credit report when it comes to fitness.
Chenoweth recently shared what she eats on a day-to-day basis. She starts off with a simple breakfast like healthy oats and hot tea, snacks on almonds, and eats low-calorie turkey sandwich wraps for lunch. She also eats fresh fruits and vegetable salad from the afternoon until dinner. But guess what? She treats herself to a can of classic Coca-Cola whenever she feels like doing it. Well, it's not wrong to indulge in guilty pleasures every so often. "Always keep moving! Little things like taking the stairs, taking a dance class, mixing it up if you get bored… make the most of your workouts, even if you only have 20 minutes," she says.
Camille Grammer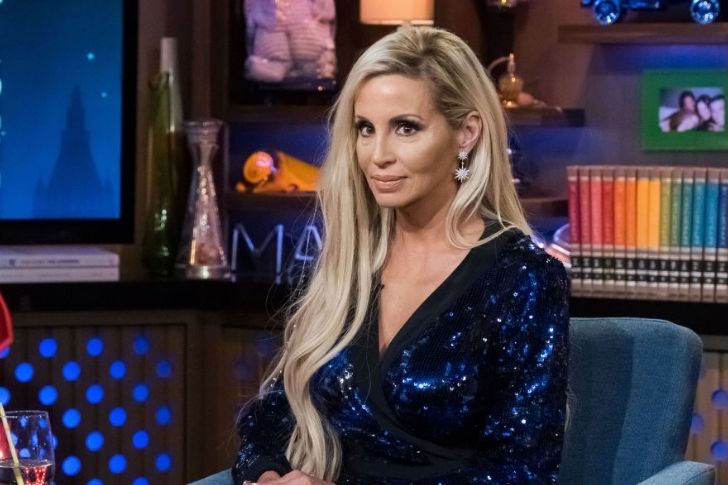 Camille Grammer is a 52-year-old television personality who still has the right to flaunt her physical appearance. Despite being a busy actress and a single mom of two, she still has time to keep fit. Her secret for looking marvelous is getting her body physically active all the time. She loves to dance a lot and according to her, movement is in her blood. She also loves to go on hiking trips, do paddleboard, and play tennis. "I love to go on hikes, play tennis, surf, and go paddle boarding," she told, "I'm a terrible surfer, but I do it anyway."
Grammer pairs her exercises with eating right. Physical activities combined with a proper diet resulted in her awe-inspiring body. It may seem easy by the looks of it, but once you tried it, you'll see how Grammer did it all with huge investments in effort, discipline, self-control, and perseverance.
Julianne Moore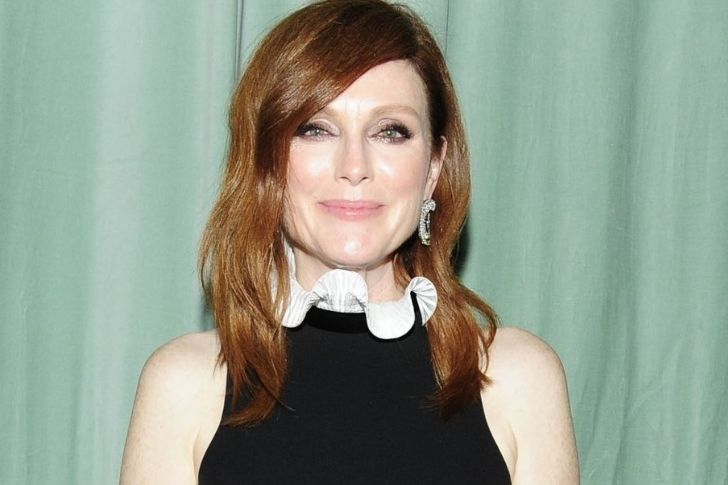 The 59-year-old actress Julianne Moore revealed that she keeps her slender body by working hard. She has been using her extra time to work out to maintain her figure, and her activities include Ashtanga yoga, lifting light weights, and a lot of jumping activities. However, Moore struggles in her workout sessions. She cannot do her workout activities for six days straight because of her old age and sometimes, she gets body ache.
Thankfully, she has health insurance, and also, her trainers have been switching her workout routines to cater to her physical body conditions. When it comes to her diet, her secret is juicing. She uses juice cleansing in her diet, limits her food intake to only vegetables, and avoids sugar, dairy, and alcohol. Her discipline brought her a stunning physique that everyone witnessed in the recent Golden Globes.
Sarah Jessica Parker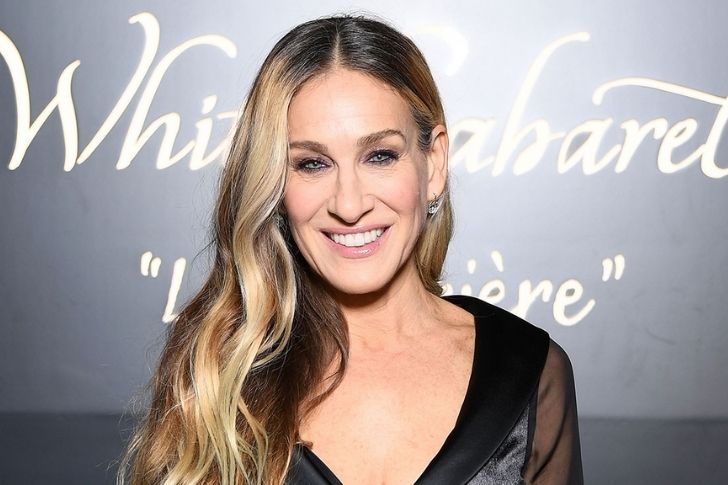 Sarah Jessica Parker is known for her role as Carrie Bradshaw on the HBO television series Sex and the City (1998–2004). Pursuing a healthy lifestyle can be costly, and this is what Sarah Jessica Parker honestly revealed. At 55 years old, she still looks stunning with her dazzling body because of her investments in taking care of her health. Parker diligently does her workout routines, including running, Pilates, and yoga. She likes to maintain an active lifestyle to help her have a suitable workout routine.
When it comes to diet, Parkers sticks with mostly vegetables. She also follows the Hamptons diet, a weight-loss plan that other celebrities embark on. Sarah Jessica does not hide the fact that she loves food, and counts pasta, bacon, and cheese as some of her favorite indulgences. She added that she puts extra effort into maintaining her figure since she is getting older. "Now that I'm older, I need to do more for myself," Parker said in an interview.
Salma Hayek

Aging can be quite stressful, especially if it's showing physically, but that's not the case for Salma Hayek. She is considered one of the most beautiful women in Hollywood, and she is aging gracefully. Despite already being 54, Salma can still make men's hearts thud like crazy with electricity.
In fact, before her 53rd birthday, she posted a picture of herself showcasing her perfectly toned body. However, being one of the A-listers, committing to a proper daily workout can be impossible with the seemingly never-ending demanding schedule she lives on. Despite this daunting fact, she still considers that working out is the best way to maintain her body shape. This is why the actress committed to a workout routine that maximizes her jump-packed daily performance, and it is none other than restorative yoga. Thanks to this workout, the celebrity can still burn some fats between her busy lifestyle without much fuss.
Anthony Keidis

Anthony Kiedis, best known as the founding member and lead vocalist of Red-Hot Chili Peppers, is a 57-year-old singer-songwriter. Kiedis wanted to defy the perspective of society to men in their fifties and sixties. Instead of having a dad's body, he pursued staying fit and healthy by investing in workouts and a proper diet. He recently tried surfing and made it one of his ways to keep his body active. He also does long jogs with his dog in the Hollywood Hills.
Kiedis was already being asked about how he kept it up. His answer then: "I take my dog, Buster, and run in the Hollywood Hills. And I swim if I'm near a clean ocean or a pool that doesn't have chlorine. I'm a vegetarian. I start every day by drinking water, then an enzyme protein powdered thing and then a pot of green tea. I'm trying not to eat late at night; James Brown once said the secret to his success was not to eat after 6 p.m."
Kris Jenner

Kristen Mary Jenner rose to fame starring in the reality television series Keeping Up with the Kardashians. Kris Jenner is famous for being a mother. She has helped her children succeed in their respective careers and endeavors. Since before the start of Keeping Up with the Kardashians, she has managed her daughters' career.
As a mother, Jenner made sure that her lifestyle would benefit her children and that she would be a good role model for them. At the age of 64, Jenner still does not forget to take care of her body and stay in shape. She does not miss being physically active despite the busy schedule, and she fights for a time to do her own workout, which is Pilates. On the days she isn't doing Pilates, she switches it up with hitting the treadmill. She also has a balanced diet made by her personal chef. Her investment in her body is her way of being in good trim.
Yolanda Hadid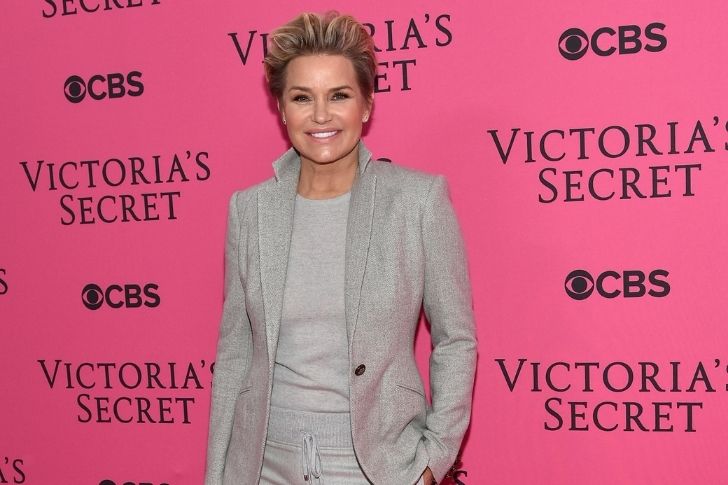 We won't miss the beauty and great physique of Yolanda Hadid. She is the mother of two famous supermodels in the industry, Gigi and Bella Hadid. Yolanda being a mom of supermodels, made sure that her lifestyle would help her daughters pursue health and fitness as well.
She has her own definition of being ageless and it is being dedicated to diet, exercise, and natural wellness. She puts time and effort into learning a way to pursue a healthy diet, and she definitely knows what is best and what is bad for her body. She carefully considers the food she eats and how it would affect her body system, and we think it's the best insurance against any disease. At the age of 57, she still has a fit and healthy body because of her great efforts to take care of herself.
Naomi Watts

Naomi Watts is already 52 years old, yet, she stays youthful and vibrant with her beautiful frame. According to her, she trains five times a week, and she does not stick to one workout plan. She tends to change her workout plan from time to time and tries something new. Watts' workout routines include Pilates, dance-based cardio exercises, and yoga. Her workouts mostly focus on muscle toning and cardio and strength training. "I love yoga, and I have a Pilates Reformer in the house. Also, as you get older, you have to work harder to keep muscle tone, so that's why I do strength training with weights. Not the three-pound kind but with higher-level weights using barbells. "
She loves doing physical activities with her family, such as jogging, skipping, trampoline throwing, and more. Talk about diet, the flooring actress cuts on sugar, dairy, and wheat, and loves drinking tons of wheatgrass juice. It's inspiring to see how actresses juggle Hollywood time and personal life– and fitness in between!
Cynthia Bailey

Cynthia Bailey does not miss to look gorgeous at the age of 53. She recently shared her secret of staying fit and healthy in one of her social media accounts. Bailey posted her workout routines that she still follows to stay fit and have a toned body. She exercises in her own backyard and most of her routines are equipment free, which means she can save money and keep away from acquiring loans in the future.
She also mentioned using an app to help her be on track with her exercise routines. To this day, she enjoys doing her backyard workouts because of the convenience and the health benefits she gets from it. Cynthia said she wasn't "super strict" about what she ate, but she did do intermittent fasting. "I wouldn't eat anything until, like, maybe four or five in the afternoon and I'd eat maybe one or two things," she said. "And as you can see, it worked!"
Robert Downey Jr.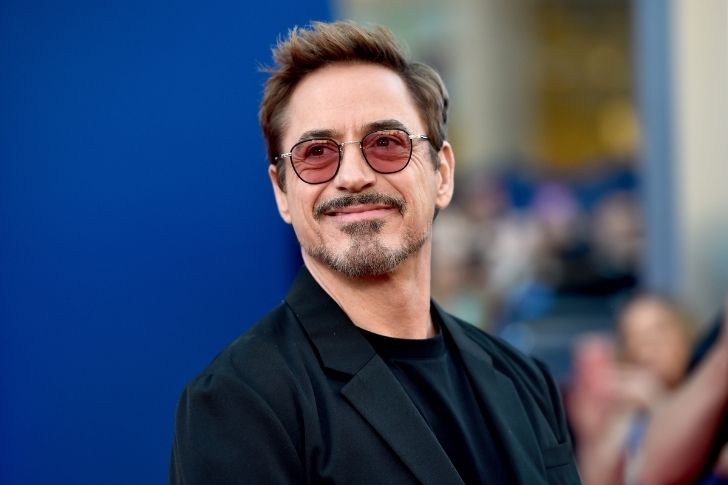 The Iron Man actor Robert Downey Jr. is named among the 100 Most Influential People In The World by Time magazine. His acting career is a great legacy after leaving his mark in the film series The Avengers as Iron Man. Of course, his role demanded a fit body because of the superhero character. Since he had action scenes to portray, he needed to attain his Iron Man character's expectations.
Downey diligently invested his time and effort to build and tone his body through a series of workouts that burn calories away. "We cut way back on cardio and really increased the weight he was lifting," says Brad Bose, Downey Jr.'s trainer. After months of hard work and consuming 5,000 calories a day, Downey Jr. had packed on 25 pounds of muscle and forged a physique truly worthy of Iron Man. He even trains using sports such as the Wing Chun technique to execute outstanding performance in the film. His degree of dedication and sense of responsibility led him to have a successful Hollywood career.
You've Reached The End