Preachers Earning Millions By Sharing The Gospel
You wouldn't believe just how profitable spreading the gospel can be! As if religion isn't one of the biggest business nowadays, right? There's just no sugarcoating how much these preachers are earning from films to book credits to radio programs and T.V. shows. Sharing the gospel has never been these lucrative and easy to spread across the world. So if you want to know how much money we are exactly talking about here, we've listed down 34 wealthy preachers who hit it big in the faith and religion department. Hold your horses, or you might just gallop away to follow suit once you dig through.
Joyce Meyer – Net Worth $8 Million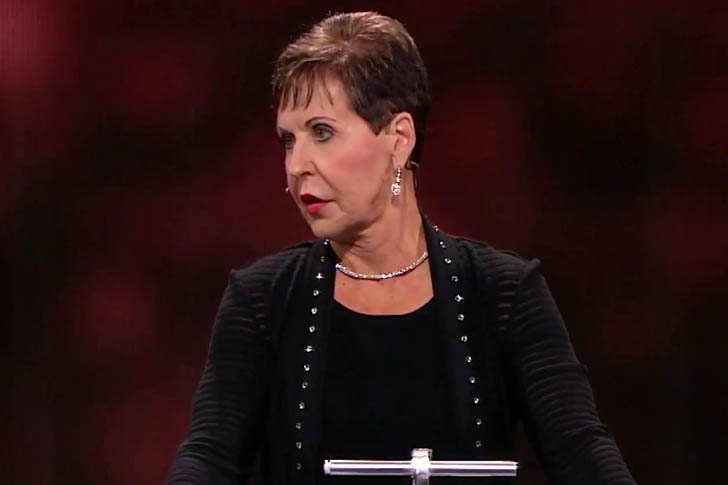 Pauline Joyce Hutchison or Pastor Joyce Meyer is from St. Louis and is one of the world's famous female preachers. She is one of the few charismatic Christian authors who made it to Time magazine's list of 25 Most Influential Evangelicals in America. Meyer's husband, Dave, initiated to launch her television ministry, Enjoying Everyday Life. They also founded the Joyce Meyer Ministries, whose primary aim is to share God's love and the life-changing message of the Bible to the whole world T.V., radio, various media platforms, and live conferences, as seen in their website. Her ministry afforded her several investments, such as a jet worth $10 million, several homes costing up to $2 million each, and a luxury car of silver Mercedes Sedan at $107,000.
Christopher Ogheneborie Okotie – Net Worth $3 Million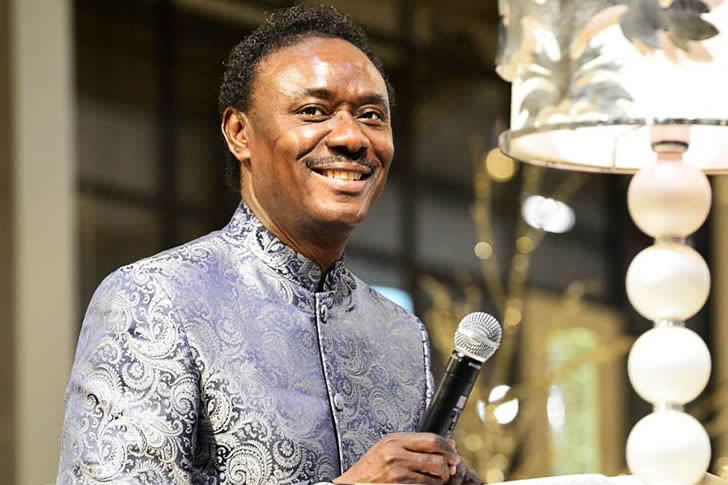 Christopher Ogheneborie Okotie or simply Pastor Chris Okotie, is a Nigerian televangelist based in Lagos, Nigeria. He was born in Ethiopia and attended secondary school in Edo College, Benin City. Pastor Chris grew up loving and singing music. So much so that even though he pursued a degree in law, he had to abandon it for a while and pursue a pop music career. Eventually, he returned back to law school and from there stared his religious ministry. For the second time before graduating from law, he interrupted it again in favor of finishing Bible school. Later, he established the Household of God Church International Ministries that is a Pentecostal congregation. Other than his political pursuits, he also became known for his bestseller book, The Last Outcast in 2001.
Matthew Ashimolowo – Net Worth $10 Million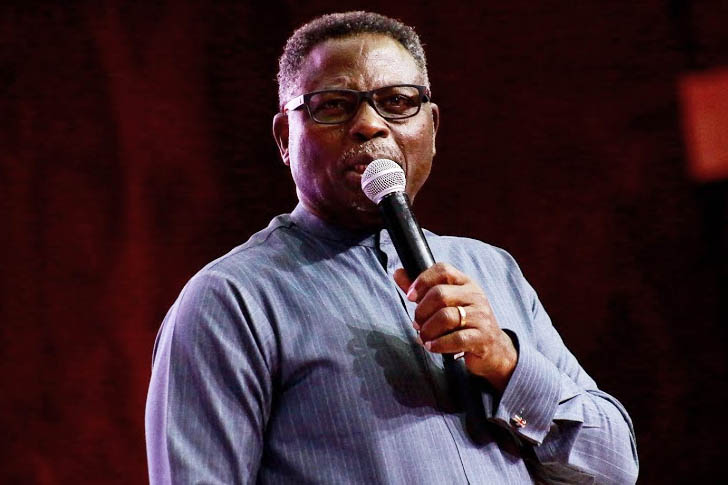 Matthew Ashimolowo is a Nigerian pastor who is now based in London and is the senior pastor of Kingsway International Christian Centre (KICC). He is reported to earn at least £100,000 annually, of which most of his book or literature credits royalties, documentaries, and earnings come from his namesake media company, Matthew Ashimolowo media. As a well-known preacher in London and far wide, Europe and in Nigeria, Ghana, and Zimbabwe, he hosts the radio program Winning Ways, and T.V. broadcasts via Trinity Broadcasting Network and on GOD TV and the Inspirational Network. Ashimolowo's preaching is considered of the prosperity gospel.
Joel Osteen – Net Worth $40 Million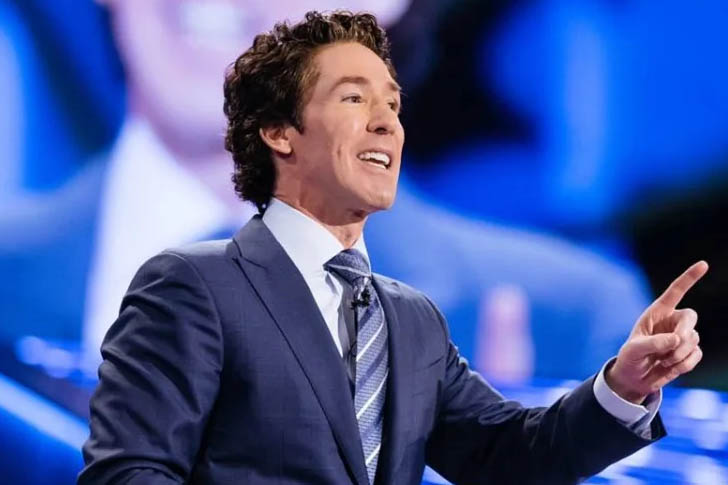 New York Times best-selling author Joel Osteen is more than just an American Christian author but is also the senior pastor of Lakewood Church. It is currently the largest Protestant church in all of America and based in Houston. Osteen is known to be the founder of Lakewood's television program, where his father's televised sermons ran for 17 years until his demise. Other than the book credits to his name, he is also admired by many for his movie-star looks. Now, he has televised T.V. sermons in front of at least a 20 million congregation audience virtually and physically. His teachings emphasize more on the power of love and prosperity as taken from the Bible, and his prosperity is evident in his home worth $10.5 million.
Temitope Balogun Joshua – Net Worth $15 Million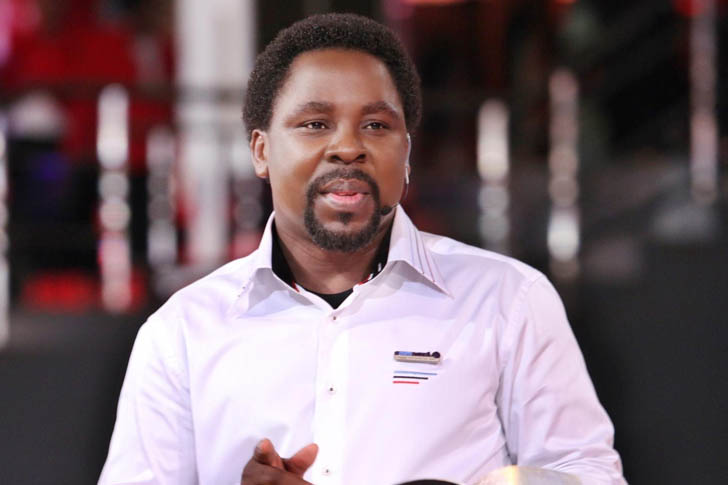 Temitope Balogun Joshua or Pastor T.B. Joshua is the founder of The Synagogue, Church of All Nations in Nigeria. He is known to run a healing ministry where he would conduct sessions to give healing and even deliver people from evil spirits or perform an exorcism. His church made its own investment on a television channel Emmanuel TV that broadcasts Pastor T.B. Joshua's sermons and covers all his alleged miracles for millions of people to see. His social media presence is making a mark and accumulates hundreds of millions of views, especially the ones posted on YouTube. In 2011, Forbes named him as Nigeria's third-richest pastor.
Rick Warren – Net Worth $25 Million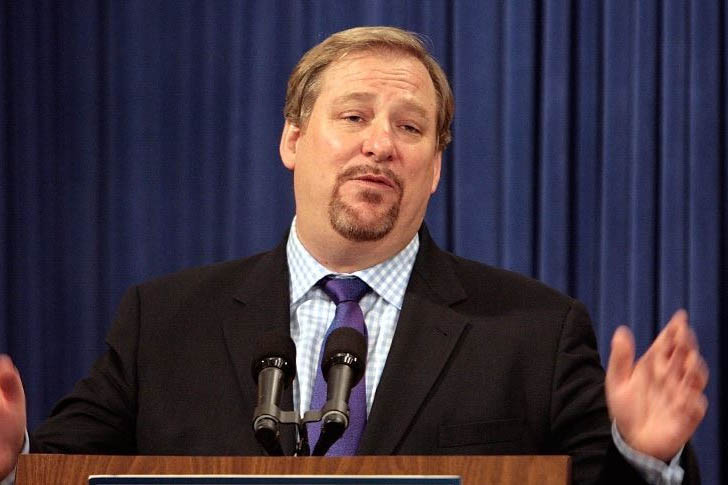 SaddleBack Church founder and senior pastor Rick Warren is the bestselling author of the notable book, The Purpose Driven Life. Not only is he an American author and evangelical Christian pastor, but he, too, grew up as a Pastor's kid from San Jose, California. His father was a Baptist minister, which paved the way for him into the faith at an early age. He knew in his heart that he'd follow his Dad's footsteps later on. In fact, even as a high schooler, he was able to take the initiative and started his school's first Christian club. His book credit royalties have prospered him a net worth of $25 million to date, but until now, he serves as a founding minister in his megachurch in Lake Forest, California.
Creflo Dollar – Net Worth $27 Million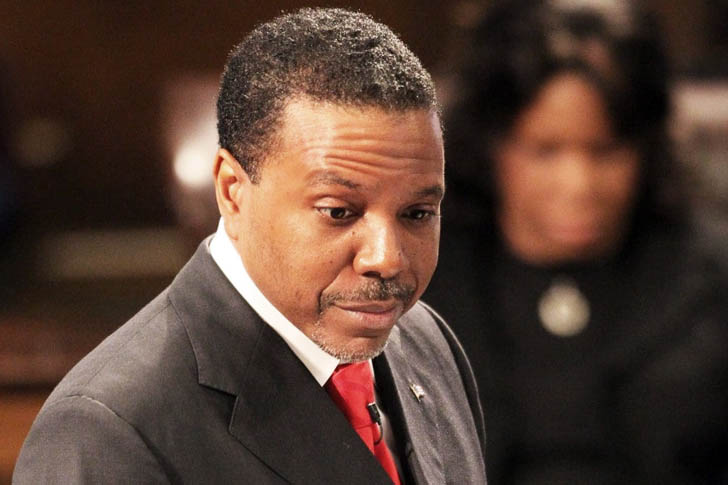 American, non-denominational televangelist, Creflo Augustus Dollar, Jr. is a preacher who hails from Georgia and founded the World Changers Church International. Pastor Dollar runs the following associations and companies, Creflo Dollar Ministerial Association, Creflo Dollar Ministries, and Arrow Records. It was back in 1986 when he held his first-ever sermon in the cafeteria of an elementary school. Now, he preaches to a congregation of at least 30,000 members. His congregation earns roughly about an estimated $69 million in revenue from its cash tithes and offerings. His teachings are a credit to prosperity and gospel-style teachings and are very much seen in his lavish lifestyle.
Ray Mccauley – Net Worth $28 Million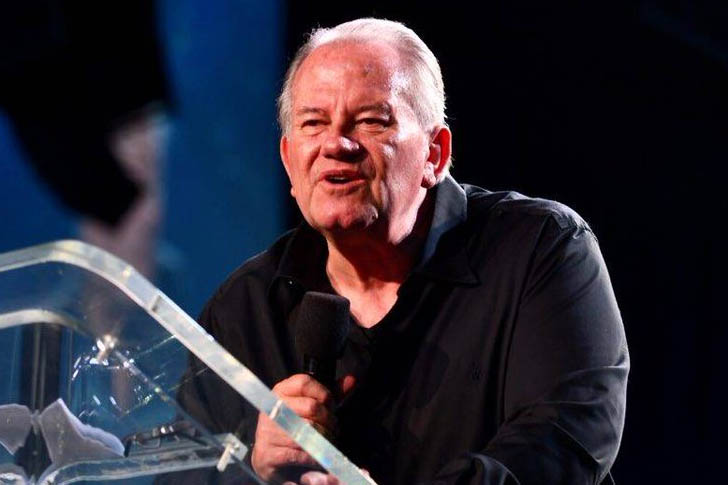 South African religious leader, Ray McCauley is the senior pastor of Rhema Bible Church. From his ministry, they were able to make an investment in a television station of their own that is Rhema T.V. The television station broadcasts A New Day With Pastor Ray, which features his sermons mostly. Paster McCauley is also the President of the International Federation of Christian Churches, and he currently co-chairs the National Interfaith Council of South Africa. Before he became a successful minister, he was hard to believe that he was a former bodybuilding champion and once worked as a bouncer in a club. Now, he pastors a church of 45,000 strong believers.
Enoch Adeboye – Net Worth $39 Million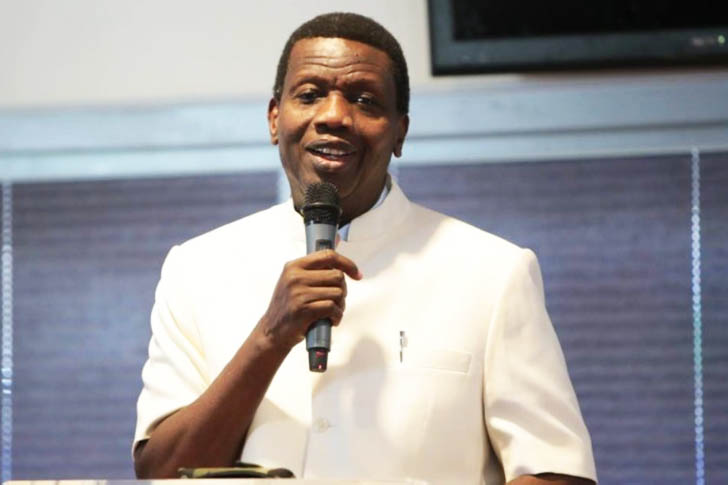 Pastor Enoch Adejare Adeboye is a Nigerian pastor who generally oversees Redeemed Christian Churches of God. He is affectionately called Daddy G.O. by many of his members, and as overseer of the church, he is very blessed to earn a revenue of $2 million annually, as reported by Forbes. With his earnings, he is well able to make investments and run his own gospel television station, Dove TV. His network shows his sermons and other programs and activities of their church. He also has a $65 million worth of Gulfstream G550 private jet and luxury houses as part of his investment assets.
Juanita Bynum – Net Worth $10 Million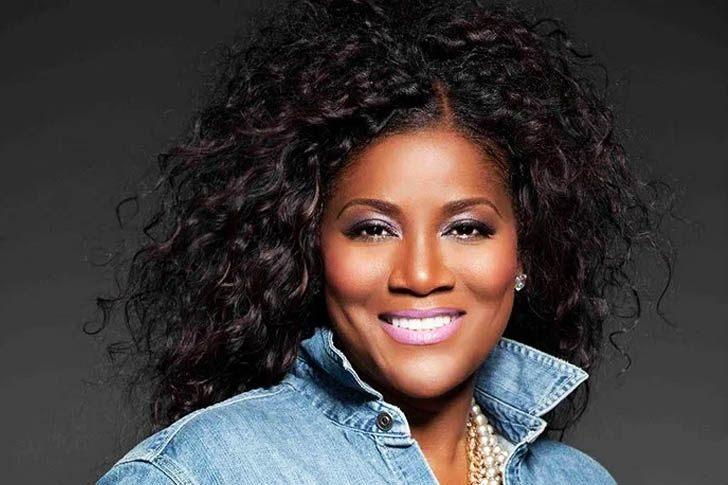 Pastor Juanita Bynum is also a gospel singer and an author of several books with credits to her name. She hails from Chicago and is the current President of Bynum Ministries and also the CEO of Juanita Bynum International with at the moment an extension office or headquarters in Garden City, New York. She encourages, teaches, and leads her congregation to live it loud and live it strong as her strong message. As she is also a singer, she was famous for her 2007 album Piece of My Passion and the reviews it got. She is also known for her published book, The Threshing Floor. Her income is said to come from ticket sales to her annual event, her sermons, as well as records of them offered for sale.
Benny Hinn – Net Worth $42 Million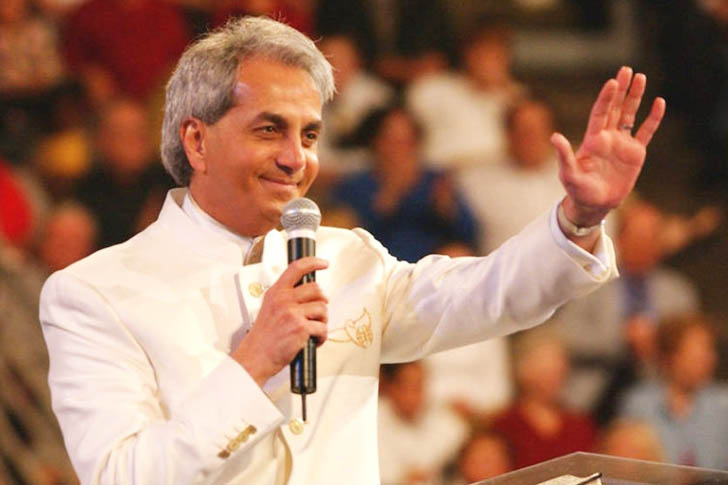 Toufik Benedictus or better known as Benny Hinn was born in Israel but raised Orthodox in Toronto. It was in Canada that he received his calling and soon converted to Pentecostalism. After his encounter, he was soon launched to his healing ministry, which they called the Miracle Crusades. It is in those events that he would perform faith-healing abilities. Claims about him healing deafness, blindness, AIDS, cancer, and all other diseases spread like fire and are actually broadcasted far and wide through his television program, This Is Your Day. However, despite his ministry's degree of success, he would still not be exempted from some financial issues charged against him.
Chris Oyakhilome – Net Worth $50 Million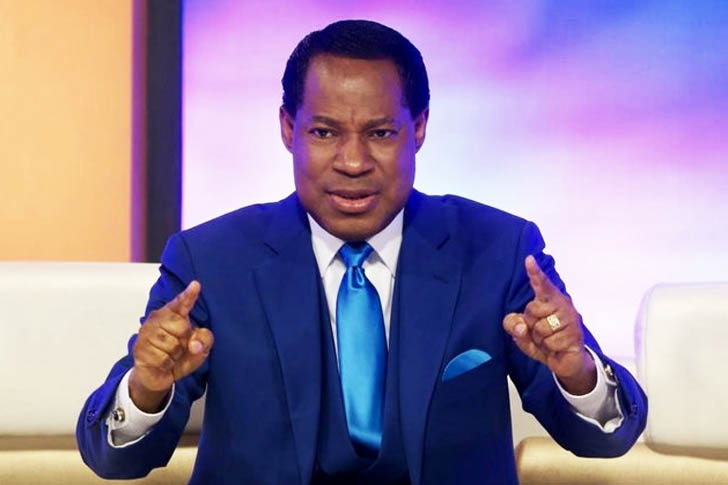 Founder and President of the Believers' Loveworld Incorporated, Chris Oyakhilome leads a Bible-based Christian ministry in Lagos. He is also one of the Pastors who has received the gift of healing. According to Pastor Chris, his inspirational faith will heal any illness, including AIDS. Through the course of his ministry, he gained immense wealth through Healing School, the Rhapsody of Realities, and the book credit he got with the Loveworld book series. Also, he is a supporter of an NGO Inner City Missions for Children. His ministry is also a proud owner of three Christian TV channels focused on covering faith healing and miracle programs.
Uebert Angel – Net Worth $60 Million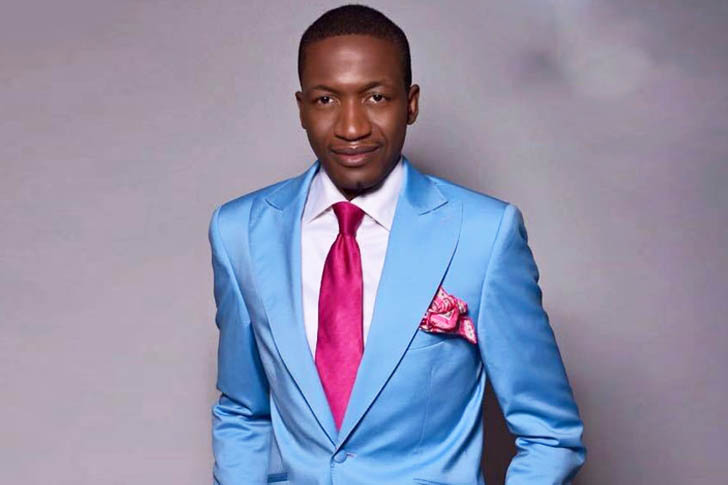 Uebert Angel is a clergyman from Zimbabwe who established the Good News Church, formerly called Spirit Embassy. Pastor Angel is the founder and CEO of the Angel Organization, and also Club Millionaire Limited were as described by Forbes, they provide services to the cash-rich but time-poor individuals around the globe. Pastor Uebert also founded The Millionaire Academy that mentors many people who want to become successful in business. According to Nehanda Radio, Pastor Uebert Angel's hard work has paid off as he is one of the pastors who are able to make an investment in luxury cars and mansions in England.
Emmanuel Makandiwa – Net Worth $100 Million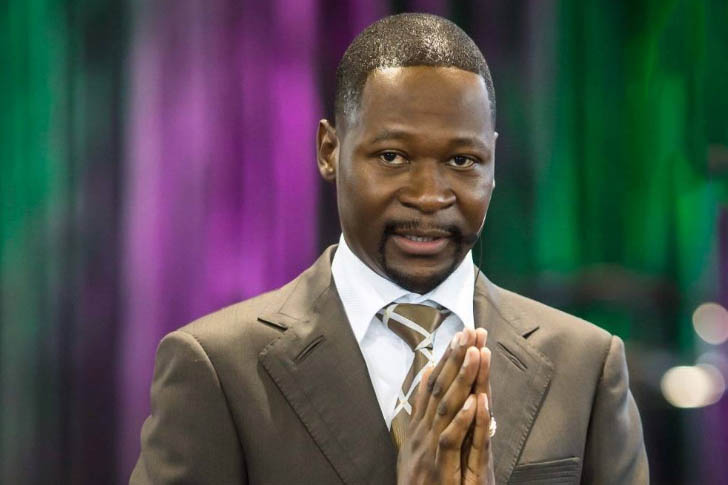 Zimbabwe-based preacher, Emmanuel Makandiwa, founded the megachurch, United Family International. He grew up in a religious home as his parents were elders in a Zimbabwe church in Muzarabani. Makandiwa is also the founder of the Apostolic Faith Mission, which is known for the prophecies and miracle cures that are released through their movement. Among the many miracles they are credited for, a cure from HIV was claimed to have happened and challenged religious philosophy. He is the owner of Christ TV that broadcasts the significant events and sermons of his ministry. He is also a proud owner of a luxurious house and a private jet.
Ayo Oritsejafor – Net Worth $120 Million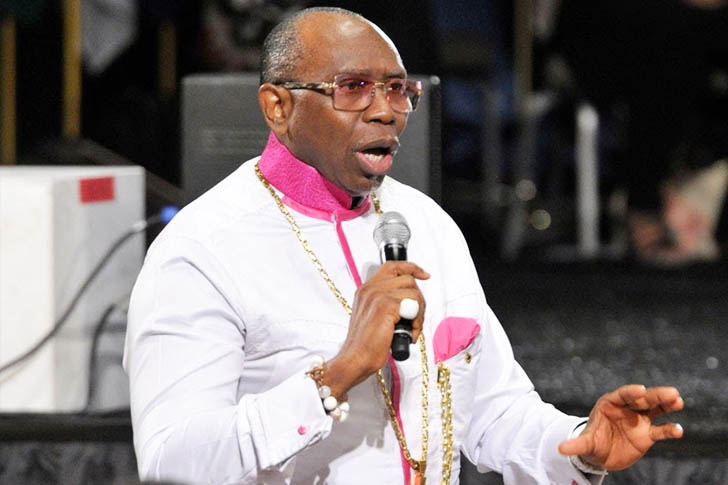 Ayodele Joseph Oritsegbubemi Oritsejafor is referred to as Papa Ayo Oritsejafor in his church in Warri, Nigeria. He is also the founder and senior pastor of Word of Life Bible Church, was the National President of the Pentecostal Fellowship of Nigeria for five years, and was also President of the Christian Association of Nigeria, the top office for Christians in the country. One primary source of his wealth in the ministry is from his investment in the African Broadcasting Network, which is a media conglomerate owned by him and is an international satellite Christian television station that broadcasts the gospel of Christ from Africa to the rest of the world. Currently, 75 countries worldwide can get access to it via online or WebTV.
Thomas Dexter Jakes – Net Worth $150 Million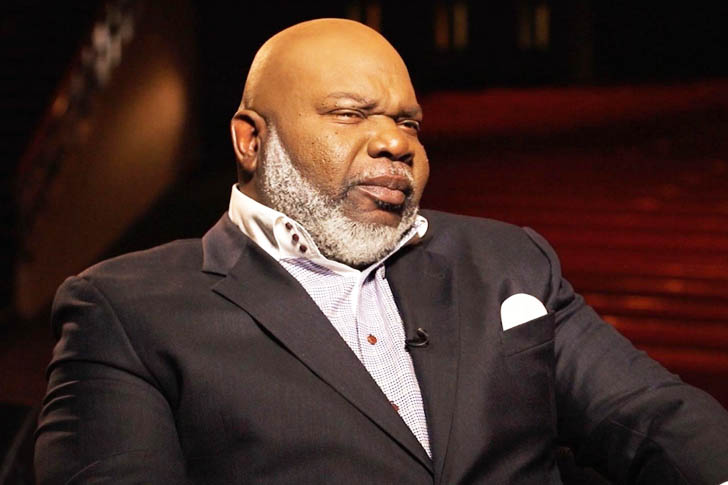 Bishop of The Potter's House, Thomas Dexter Jakes, or Bishop TD Jakes is sure making a big grand of money while doing the ministry. He is not only referred to as America's best preacher but also an author and a filmmaker. His church, The Potter's House, is a non-denominational American megachurch in Dallas and has several broadcast programs in Potter's Touch T.V. that feature their church services and his sermons. With the success of Bishop Jakes movies, such as Heaven Is for Real, Winnie Mandela, and Miracles from Heaven, he was able to earn a net worth of $150 million and afford investments such as his $1.7 million mansions which were also featured in Time Magazine. Of course, some of his fortunes came from the sales of his gospel music and books.
David Oyedepo – Net Worth $150 Million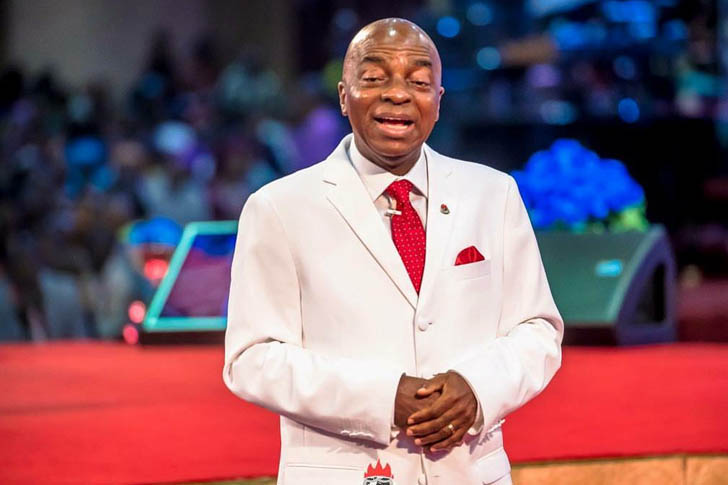 Head of Nigeria's and world's largest church, Winners Chapel, is Bishop David Oyedepo. He is the founder of the Nigerian Christian Charismatic movement and the Living Faith Outreach Ministry which he started in 1981 and later evolved into one of the largest congregations in Africa. Pastor David also has investments in the Dominion Publishing House that have released a great number of inspirational books and magazines. With his net worth, he has generated many assets to include the two universities, publishing empire, and a water producing company called Hebron all to his name. Pastor Oyedepo also owns houses in the U.K. and the U.S. and has four private jets.
Paul Cain – Net Worth $1 Million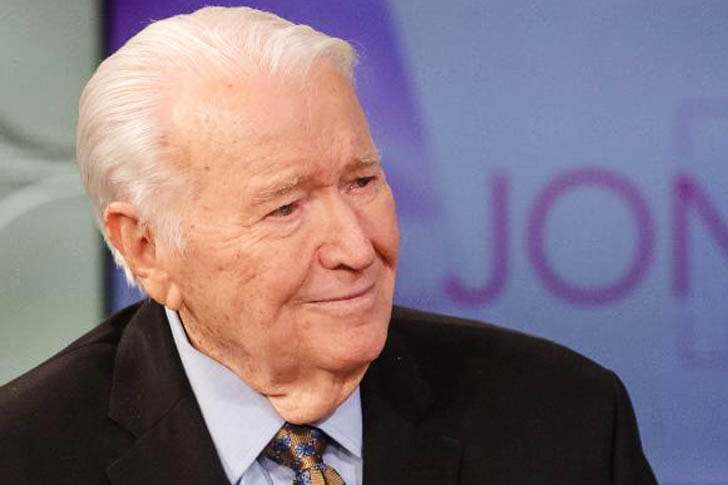 Paul Cain was a survivor even as a baby inside his mom's, Anna Cain, womb while she was suffering from cancer and tuberculosis. Though her mother was not expected to survive, a miracle happened when Anna Cain experienced an angelic visitation and cured. Because of the miracle they received as mother and son, Anna believed that her son, Paul, was called to preach, which he eventually did by leading a flock of 30,000 to a relationship with God. He began to travel around the world, proclaiming the gospel, and even ministered to many national and international leaders. Cain had a modest credited net worth of $1 million.
Kenneth Copeland – Net Worth $760 Million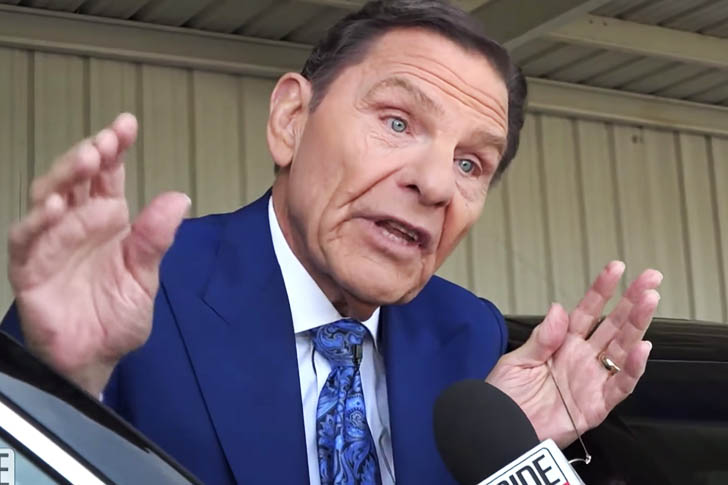 American televangelist Pastor Kenneth Max Copeland is the founder and owner of Kenneth Copeland Ministries, of which they also have a live T.V. show called Kenneth Copeland and You. He is associated with the charismatic movement and identified to be preaching the prosperity gospel. Copeland calls for donations to his church, saying that those who do so will be richly blessed for their investment in the ministry. His ministry's estate is at least 1,500 acres with a church inside, a private airstrip, and a hangar that houses a jet and other aircraft which are supposed to be dedicated to the ministry's use. Kenneth Copeland Ministries has seven offices around the world that actively spread the faith through various channels to include the television program, Believer's Voice of Victory, radio broadcasts, a podcast, a magazine, a ton of books, and multiple social media platforms.
Billy Graham – Net Worth $25 Million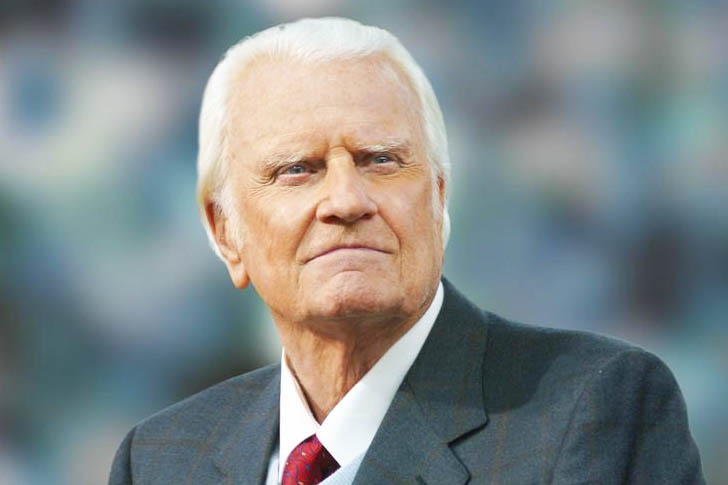 The New York Times has named the late Billy Graham as the unofficial "national clergyman." Graham held an outstanding record of decades worth of preaching experience. He has influenced many people into the Christian faith to the degree that he was considered among the most influential Christian leaders of the 20th century. Graham was also known for his annual Billy Graham Crusades, which he held from 1947 through 2005. To add to his achievement as an evangelist, was the record of an estimated 3.2 million people who he has won to accept Jesus Christ as their personal savior. Of course, his crusades aren't just his platform in preaching God's Word, he also has radio and T.V. broadcasts with at least 2.2 million faithful audiences.
Jesse Duplantis – Net Worth $20 Million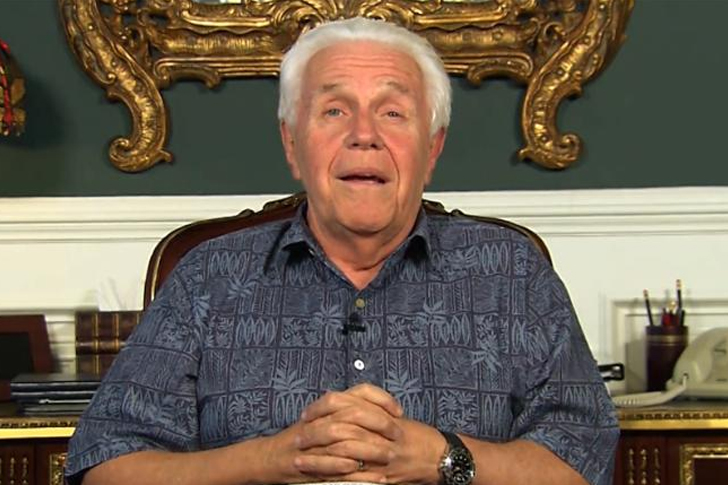 The founder of Jesse Duplantis Ministries (JDM) is none other than Jesse Duplantis himself, who was previously from Christian Evangelical Charismatic before starting his own movement. He is currently under his ministry set at an estimated net worth of $20 million with a growing ministry across America and branches in the United Kingdom and Australia. In 1997, Duplantis and his wife Cathy also founded Covenant Church, a local outreach of JDM. Duplantis also has investments in private jets to travel the world. He said that if Jesus were alive today, he would also travel the world to preach the gospel.
Joel Osteen – Net Worth $40 Million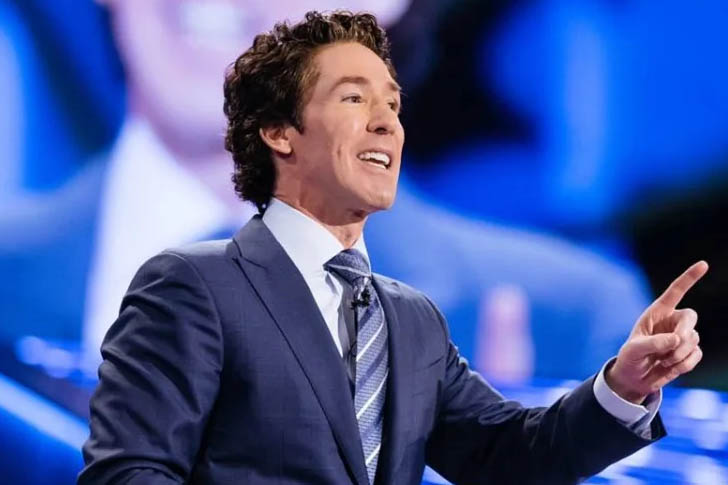 New York Times best-selling author Joel Osteen is more than just an American Christian author but is also the senior pastor of Lakewood Church. It is currently the largest Protestant church in all of America and based in Houston. Osteen is known to be the founder of Lakewood's television program, where his father's televised sermons ran for 17 years until his demise. Other than the book credits to his name, he is also admired by many for his movie-star looks. Now, he has televised T.V. sermons in front of at least a 20 million congregation audience virtually and physically. His teachings emphasize more on the power of love and prosperity as taken from the Bible, and his prosperity is evident in his home worth $10.5 million.
Jim Bakker – Net Worth $500,000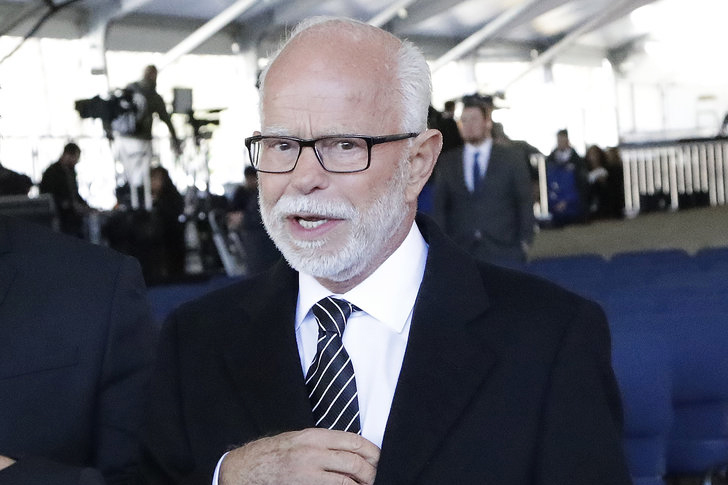 James Orsen Bakker, or simply Jim Bakker, was once one of the most successful televangelists there is. Back in the '80s, he hosted The Jim Bakker Show, which talked mostly about the second coming of Christ while selling emergency survival products to people. Currently, he is worth $500,000 but at one point, he got to a one to two-digit million-degree rich. A book to his credit is entitled "Move That Mountain." Until today, Bakker remains active and outspoken in public and recently, he was selling colloidal silver supplements, a supposed coronavirus medication that was meant to be a cure of the virus.
Jimmy Swaggart – Net Worth $10 Million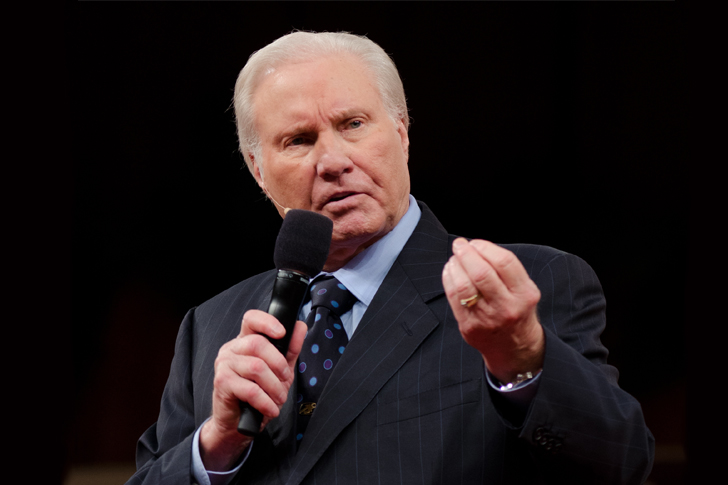 American Pentecostal pastor Jimmy Swaggart began his TV ministry in 1971. His ministry was broadcasted in 105 countries across the world. But just like the other well-known televangelist, Swaggart had his share of ups and downs when it came to his personal life. In 1988, he was given credit for coming out with his famous "I have sinned!" speech in front of his congregation and the rest of the world watching on TV. Until the time came that he had to quit the platform. His media empire though has lived on and he currently estimates at a net worth of $10 million.
Paula White – Net Worth $5 Million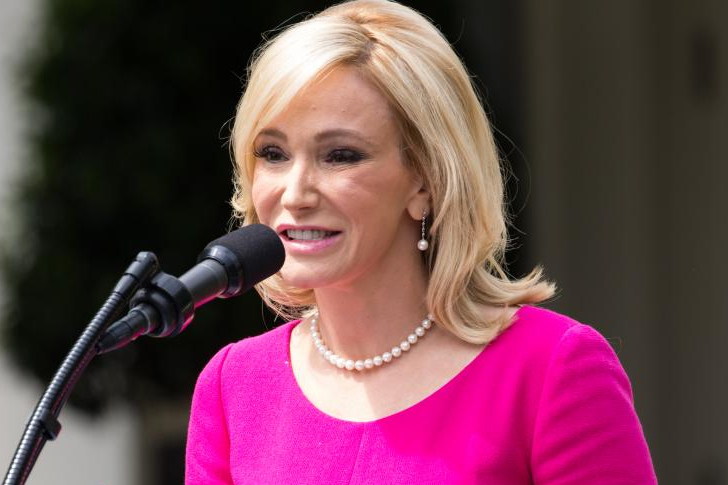 Paula White is considered to be another influential voice of the prosperity gospel. She preaches on how financial blessing and physical well-being are God's will for his people and that sowing in donations to religious causes will definitely increase a person's material wealth. She was also credited in the list among the "50 Most Powerful 2017: Philanthropy & Community Voices" by Orlando Magazine in July 2017. In December 2001, White recorded her first broadcast of the show Paula White Today, which airs on Daystar. Now, with her growing ministry, she is estimated to be worth $5 million in net worth.
Peter Popoff – Net Worth $10 Million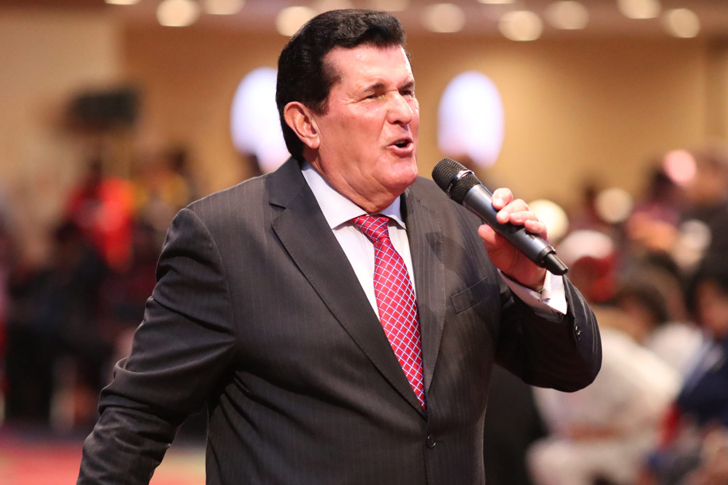 German-born televangelist Peter Popoff is also known for his ministry in faith healing. In the 1980s, he was somehow facing criticism but later found his way to bounce back. It was in the mid-2000s that he referred to himself as a prophet and promoted "Miracle Spring Water" through late-night infomercials on T.V. Popoff has been married to his wife Elizabeth since 1970 and they raised three children together. Books to his credit include God Has Promised You Divine Wealth and God's Abundant Blessings. Despite what he went through in life, he managed to grow a net worth of $10 million.
Jamal Bryant – Net Worth $2 Million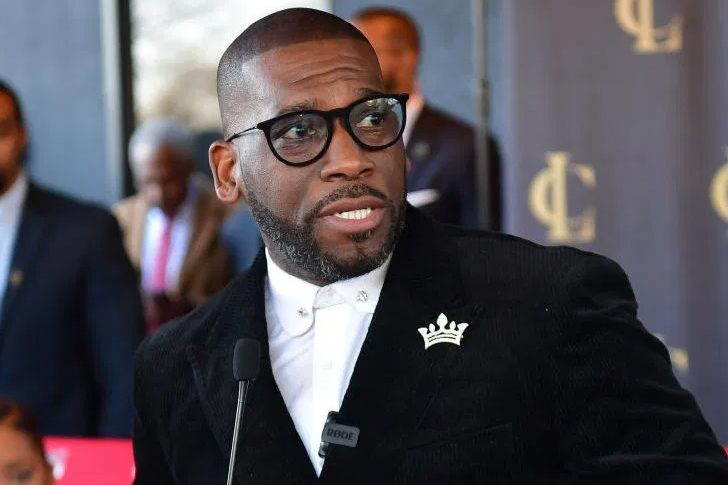 Pastor Jamal Bryant led the congregation of Empowerment Temple AME Church in Baltimore for many years. Eventually, though, in 2018, he left the church when he was offered the position of senior pastor at New Birth Missionary Baptist Church in Atlanta. Despite him being a high school dropout, he was able to take the pastor position in Atlanta. He didn't remain a dropout for so long, though, because he went back to school and attended Morehouse College and Duke University to earn his degree. Some people estimate that he makes at least $1 million a year while claiming that he has a total net worth of $2 million.
John Hagee – Net Worth $5 Million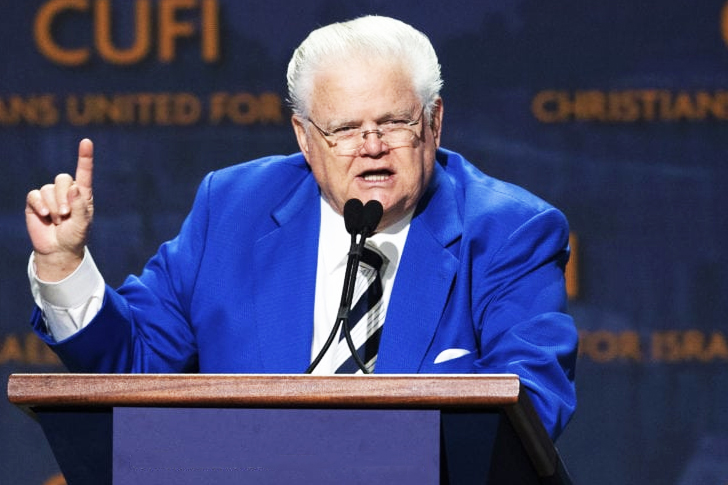 John Hagee is the senior pastor of Cornerstone Church and one of its founders at the same time. His church is considered as a megachurch in San Antonio, Texas, but his sermons are broadcasted across America and even to Canada. Born April 12, 1940, Hagee is also the founder and national chairman of Christians United for Israel, a Christian-Zionist organization. He believes in the Bible command to support the state of Israel. First opened in 1987, Hagee's Cornerstone Church can seat 5,000 in its sanctuary. Today, the church can have grown to a massive degree that he is estimated to have earned an estimated net worth of $5 million.
Noel Jones – Net Worth $5 Million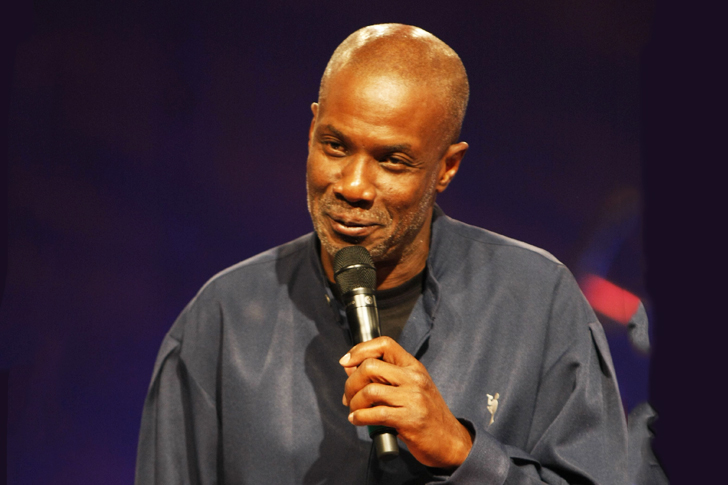 Bishop Noel Jones is a Jamaican-American minister with some high connection in Los Angeles. He was born in Jamaica and the brother of actress, model, and singer Grace Jones. Jones was said to be at the age of 19 when he heard his s calling to the ministry. Later he received a theological Bachelor's degree from Aenon Bible College and, by age 26, became a pastor in Texas. In 1994, Jones was also a bishop of the Greater Bethany Community Church in Los Angeles. At the time it the congregation was at 1,000 only, and with Jones faithful service to his calling in the ministry, it has grown to an astounding 17,000 members. At present, Jones estimates at a net worth of $5 million.
Louis Farrakhan – Net Worth $3 Million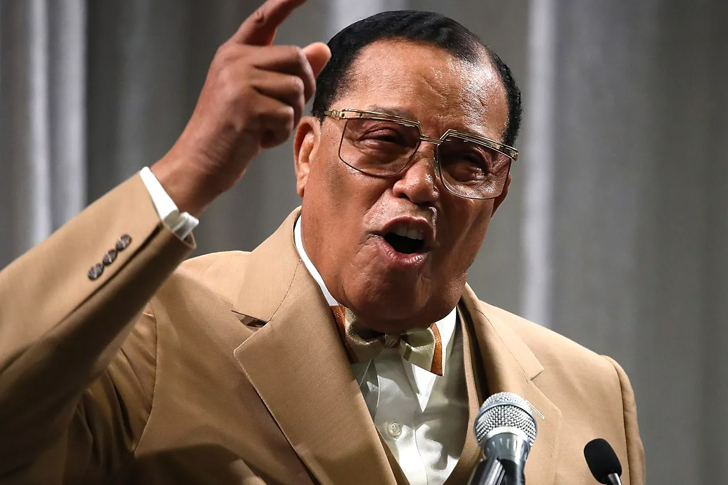 Born as Louis Eugene Walcott in 1933 in the Bronx, he is now known as Louis Farrakhan after receiving his new name when he converted to Islam in 1955. Now, he is the Nation of Islam (NOI) religious group, which the Southern Poverty Law Center refers to as a black nationalist and black supremacist group that promotes an anti-white theology. His preachings were often described as anti-semitic by the Anti-Defamation League. However, Farrakhan has denied the characterizations to a great degree. The latest estimates say Farrakhan has a net worth around $3 million. He was awarded "Person of the Year" in 2005 by Black Entertainment Television.
Franklin Graham – Net Worth $3 Million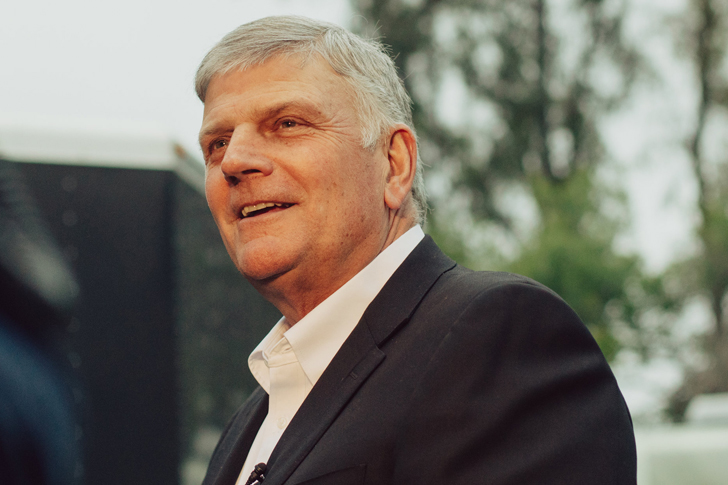 Son of the famous evangelist, the late Billy Graham, Franklin Graham, cannot be denied to have inherited much of his father's fortune. Franklin became the president and CEO of the Billy Graham Evangelistic Association and Samaritan's Purse, an international Christian relief organization. He is also known to support pseudo-science, conversion therapy. This therapy credits being able to change a person's sexual orientation. Some of his published works are entitled All for Jesus, Kids Praying for Kids, and Rebel With A Cause: Finally Comfortable Being Graham. Franklin's net worth is estimated at $3 million. It also has the potential to grow in the next years.
Richard Rossi – Net Worth $5 Million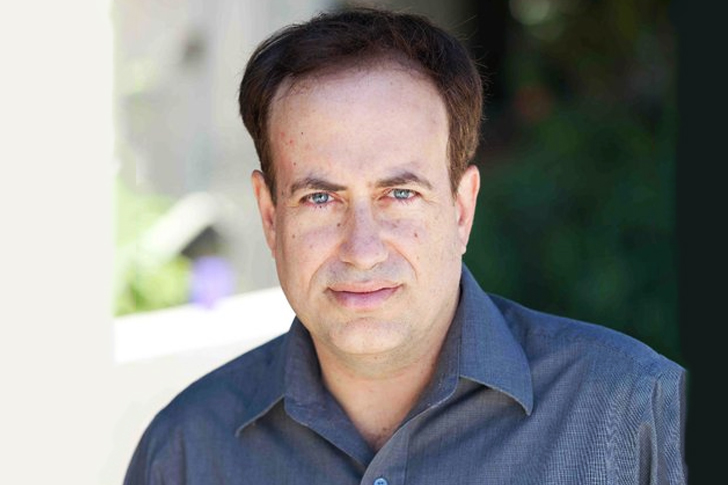 Of all the pastors in our list, Richard Rossi has perhaps the most striking backstory. He was a minister in the Pittsburgh area since the 80s but it all began when he was raised by a surrogate family who immersed him in Pentecostal preaching. As a child, he was fascinated with renowned faith healer Kathryn Kuhlman. He then became a born-again Christian and a rock and roll preacher, in tandem with songwriter Johnny Walker, playing gospel rock. The duo was even featured on The 700 Club. Rossi moved to Hollywood and ministered to the showbiz stars and crew. Reportedly, Rossi is at the net worth of $5 million.
Kirk Cameron – Net Worth $20 Million
Kirk Cameron was once a famous actor in Hollywood, especially in the 80s to the early 90s. However, when he converted to becoming a born-again Christian, his relationship with Hollywood was mostly strained to the degree that he totally left the profession behind. In an interview, Cameron admitted that his shift to a more devout life was, we quote, "inadvertently hurtful to the cast." Now, he is working with his ministry partner and co-founder Ray Comfort, who is also an evangelist in running The Way of the Master, an evangelical Christian ministry. Cameron used his faith to promote Christian ideology in a series of theatrical films, which is not so far off the film-life he thought he totally left behind. This time around, though, it's for his faith and everything he believes of.
Herbert W. Armstrong – Net Worth $60 Million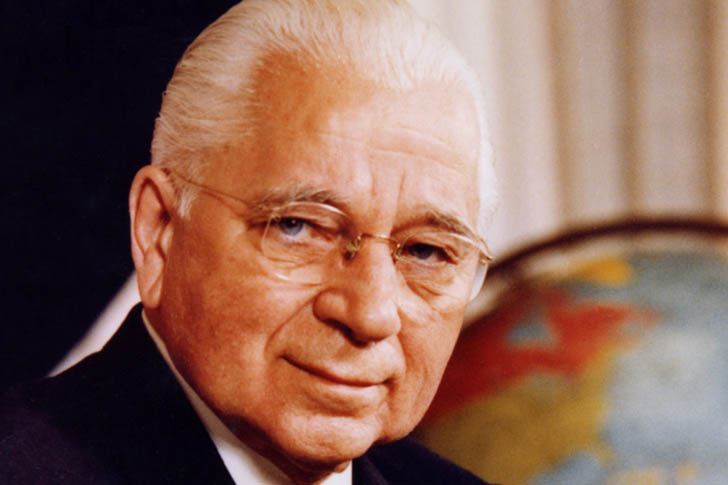 The founder of the Radio Church of God, Herbert W. Armstrong, incorporated the radio broadcast in 1933 and later became a Worldwide Church of God. Because his radio program turned into a church, Armstrong was credited to be one of the early pioneers of radio- and tele-evangelism. Armstrong's teachings involved observance of parts of the Mosaic Law and the covenant law "Holy Days". He and his advisers also met with heads of governments in many nations and later described himself as an "ambassador without portfolio for world peace." Armstrong received honors such as the Presidential Merit Medal by Philippine President Ferdinand Marcos in 1983.
You've Reached The End