Lose Weight With Smoothies
There are days when we don't feel like we're in our best shape. These are the days we should probably cleanse our bodies from all the toxins and unhealthy food we have consumed. One good way of doing this is to drink smoothies! You heard that right. A detox smoothie can aid in weight loss. We know it sounds like a treat, so getting into a 3-day cleanse can make your weight loss game not only effective but yummy as well.
The hunters and planters of the olden days take credit for the origin of this concept. Using plants and nuts, we can overwhelm our bodies with a solid amount of nourishment. Detox smoothies are made of fresh fruits and vegetables that are packed with vitamins, fibers, and antioxidants to flush away harmful things in our bodies. In doing this, our bodies will experience a reboot. Not only will want to eat healthier, but our taste preferences may also change.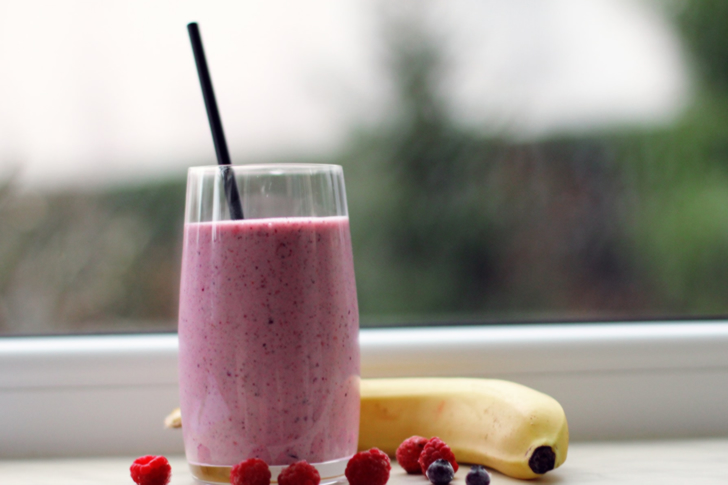 A smoothie detox can do wonders to our systems. They, in turn, become an investment that will bring in a fast way of losing weight, a sense of vitality and liveliness, improved quality of sleep, a more glowing and blemish-free skin, and ultimately a longer life.
On the other hand, a weight loss cleanse is different from a smoothie cleanse. A weight loss cleanse takes your entire diet into consideration while our detox smoothies are only meal replacements or aids. While you may also drink up the yummy detox smoothies during a weight loss cleanse, this may not be enough. Added to the smoothies, this will also expect salads, exercise, and a water detox as well. If you decide to go on this journey, some benefits you will reap are heightened metabolism, cravings of healthier food, good digestion, and lessen inflammation on top of a quick way to lose weight as well.
To make your very own detox smoothie at home, you're going to need the raw ingredients of the smoothie of your choice, a blender, and electricity, of course. Simply put all the fruits or vegetables or the combination of both in the blender. Turn on the blender and allow it to smoothen the mixture. When it's smooth enough, you're good to go! Wasn't that easy? If you want a cooler smoothie, you can use frozen fruits instead of fresh ones.
The usual ingredients that are used in these smoothies are greens like spinach, kale, and avocado. Bananas, berries, apples, and pineapples are also used a lot. Make sure you have water. Ice and almond milk are also optional ingredients you can use.
One of the most popular detox smoothies is a green one. This is because of the color and the packed nutrients credit vegetables as their main ingredient. Though it may not sound too appealing at first, these smoothies actually taste great and are really good for you. Spinach, kale, and avocados are some greens that are placed in these smoothies.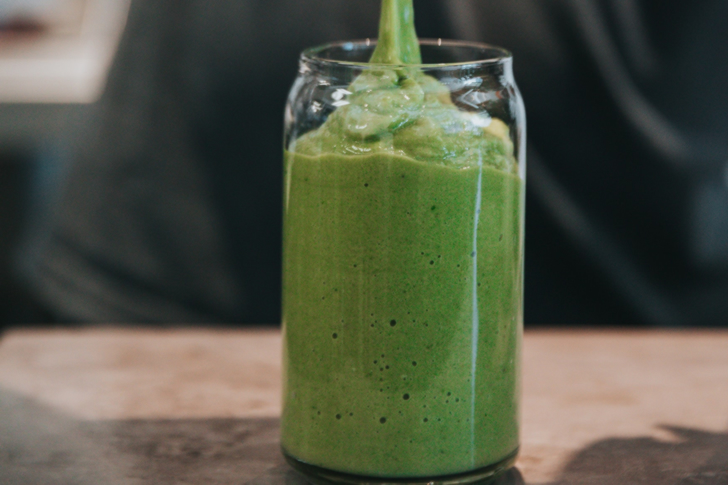 Green Protein Detox Smoothie – This smoothie contains proteins and can be safe even for vegans.
Glowing Green Detox Smoothie – This little number will make you more youthful-looking.
Apple Berry Detox Smoothie – If you want to improve your digestion, this one's for you. The degree of the fat burn will even increase if you take this when you wake up.
Pineapple Banana Detox Smoothie – These fruits are great for those who hate the taste of greens. Get all the leafy benefits without tasting it with this drink.
Peaches and Cream Oatmeal Green Smoothie – This smoothie will not get you hungry for a long time. This is best taken after sweat sessions.
Kale Pineapple Coconut Detox Smoothie – This takes credit for aiding in weight loss and body cleansing.
Kale Strawberry Banana Detox Smoothie – Not only does this taste delicious, but it's packed with fan burning elements, too.
Avocado Detox Smoothie – Though the degree of calories is higher than the rest of the smoothies above, this targets stubborn belly fat and can replace a whole meal.
So how are you going to go about your cleanse? Your options range from a 3-day plan to a 10-day cleanse. The best part is you won't need a professional degree to get this right. If you're going for the 3-day plan, simply replace two of your meals with a detox smoothie. It would be best to choose the meals where you typically don't eat so much. For example, if you don't eat so much during breakfast and dinner, you can replace these with detox smoothies instead. You can then have your lunch meal.
The 10-day plan isn't rocket science either. Instead of two, just replace one meal with a detox smoothie each day. On either plan, you can have fresh fruits and vegetables as snacks, too. Not only will you lose weight fast, but you will also give your taste buds a real treat!
Based on materials from Lose Weight by Eating
Photo Credits:
i yunmai/Unsplash
Denis Tuksar on Unsplash
Nathan Dumlao on Unsplash