10 Sneaky Habits That Will You Exercise More
Are you one of those people who have always dreamed of going to the gym in their daily routines but just can't find the time and in turn never do? You know that exercise is indeed an investment to improve your overall health but work, school, and social duties just seem to bump it off your priorities list. Well, we're here to help you with that starting with telling you a secret: the gym is not the only way to get fit.
According to research, adults need at least 150 minutes of physical activity per week in order to be healthy, and whatever you do (outside the gym) already contributes to that amount. It is actually better to keep moving all day rather than do an intense workout and then be inactive for the rest of the day. So with this in mind, we've listed down ten sneaky habits that you can do that will make you exercise more!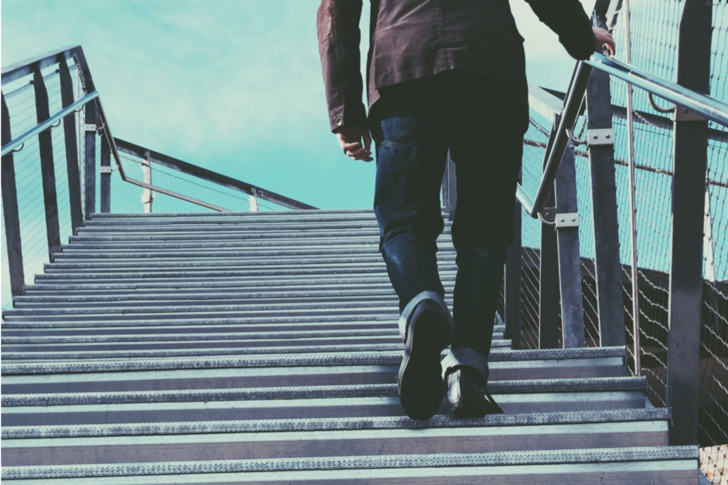 1.Walk To Work
Walking is never given enough credit! The most basic thing you can do to get some physical activity into your day is walk to and from work or school. Two noteworthy benefits of walking are having lesser risks for heart problems and result in a longer lifespan.
2.Use Your Green Thumb
For those of you who have a green thumb, here's another reason for you to keep loving your plants. Though you don't notice it, your body actually exercises when you are gardening. Raking, digging, and weeding are some activities that you already do without even knowing that it can burn up to a hundred calories per 15 minutes. Not only will this contribute to your mental health, but it will also make you stronger and more active. Plus, your plants will thank you for it!
3.Skip The Carwash
Instead, you can wash your car yourself! Did you know that if you tend to your car by simply waxing it and washing it, you can lose up to 80 calories in just 15 minutes? Including squats and lunges in reaching the bottom and the top of your ride will give you a serious workout. Even better, save your credit card a couple of dollars every week and wash your car yourself.
4.Give Baby A Ride
With walking already checked, strolling the park will give you the exercise needed by your body, but if you push a stroller, your body exerts more effort which means more calories are burned. You can lose up to 130 calories for a 30-minute walk with a stroller. You can even go uphill if you're up for a challenge. You don't need to leave your baby's side to workout anymore.
5.Go Bowling
Because exercise is also having fun, lots of recreational activities like bowling actually make you active to a high degree. When you bowl, you bear weight, and constantly bowling will make your core stronger, including your chest, arm, and shoulder muscles. The sport can actually count for a strength training session. With the amount of walking involved in the game, your heart rate will also go up.
6.Dances And Drum Sets
Nothing says fun more than music, and who says you can't have any degree of fun in your sweat sessions? Fun ways to get active involve music. Try putting on a fast beat and dancing to your heart's content. If that doesn't really make you too comfortable, you can play with the drums instead because it's also good cardio. In these cases, talent isn't really needed. You just need to move and sweat.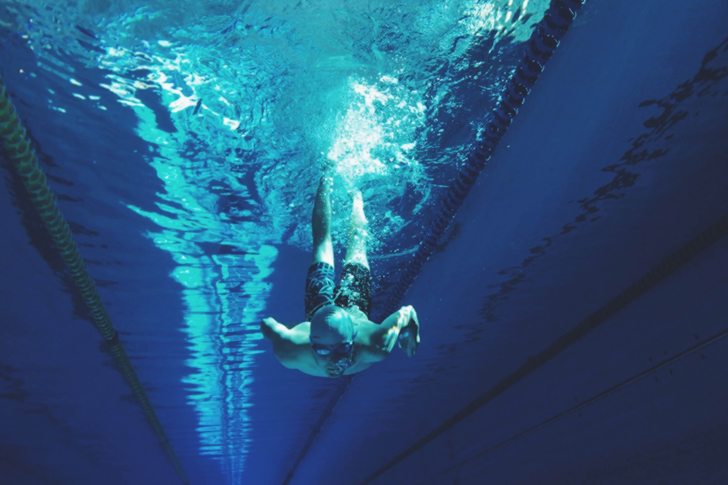 7.Go For A Swim
Swimming is always a treat. Swimming a few laps for thirty minutes already credits burning up to 223 calories. Not only does it help manage your weight, but you also get stronger, more flexible and it improves endurance. This is also the perfect exercise for those who want to exercise on a low impact.
8.Shovel Away
Winter doesn't always make you feel like working up a sweat. What you can do, however, is to shovel snow. This activity will burn more than a hundred calories in 15 minutes, so you're still active despite the cold. As long as you practice safety precautions, you're in for a healthy workout.
9.Chidren's Toys
Though it may sound silly, children's toys like the jump rope and the hula-hoop are actually great ways to exercise. If you don't feel like putting in some investment money for exercise equipment, these simple tools will actually do the trick. Using the jump rope for 15 minutes will get your heart racing and burn up to 200 calories already. On the other hand, a hula-hoop will burn 100 calories in the same amount of time.
10.Stairway To Fitness
The stairs you find in your apartment, your office, or in the subway are great sources of cardio activity. 15 minutes of going up and down any set of stairs will burn 100 calories. If you can, skip the elevator and take the stairs. If you're running late, then pick up the pace or even take two steps at a time. These will make your heart pump.
Based on materials from Everyday Health
Photo Credits:
Alexander Redl/ Unsplash
Shamia Casiano/ Pexels
Artem Verbo/ Unsplash